OREGON – If the rest of the season is like the opening game, the Newman boys basketball team is in for a roller-coaster ride in 2021-22.
The Comets used an active, aggressive defense to build a big halftime lead, then had to hang on as Hinckley-Big Rock rallied in the second half Monday at the Oregon Thanksgiving Tournament. In the end, Newman pulled out a 49-40 victory.
"In the first game, defense is going to be ahead of offense, and that was definitely the case in the first half," Newman coach Ray Sharp said. "They kind of struggled the first half executing, so we got a big lead – and luckily we did, because they won both quarters in the second half and battled back, so we've got to get better at holding onto that lead."
Gabe Padilla's 3-pointer with 12 seconds left in the first quarter gave the Comets (1-0) a 9-5 lead, and was the first salvo in a 19-0 run. Ayden Batten hit a pair of 3s and had two assists in the surge, Nolan Britt had a three-point play, Ethan Van Landuit and Griffin Moran scored inside, and Newman hit three more free throws. The last one by Jacob Donald made it 25-5 with 3:28 left before halftime.
Martin Ledbetter's basket with 12 seconds left in the second quarter prevented Hinckley-Big Rock (0-1) from being shut out in the period.
"The first half, we got a lot of steals, forced a lot of turnovers, and just played really hard," Batten said. "I think we're a team that's going to do a lot of that this year – but we worked a lot harder in the first half than we did in the second half."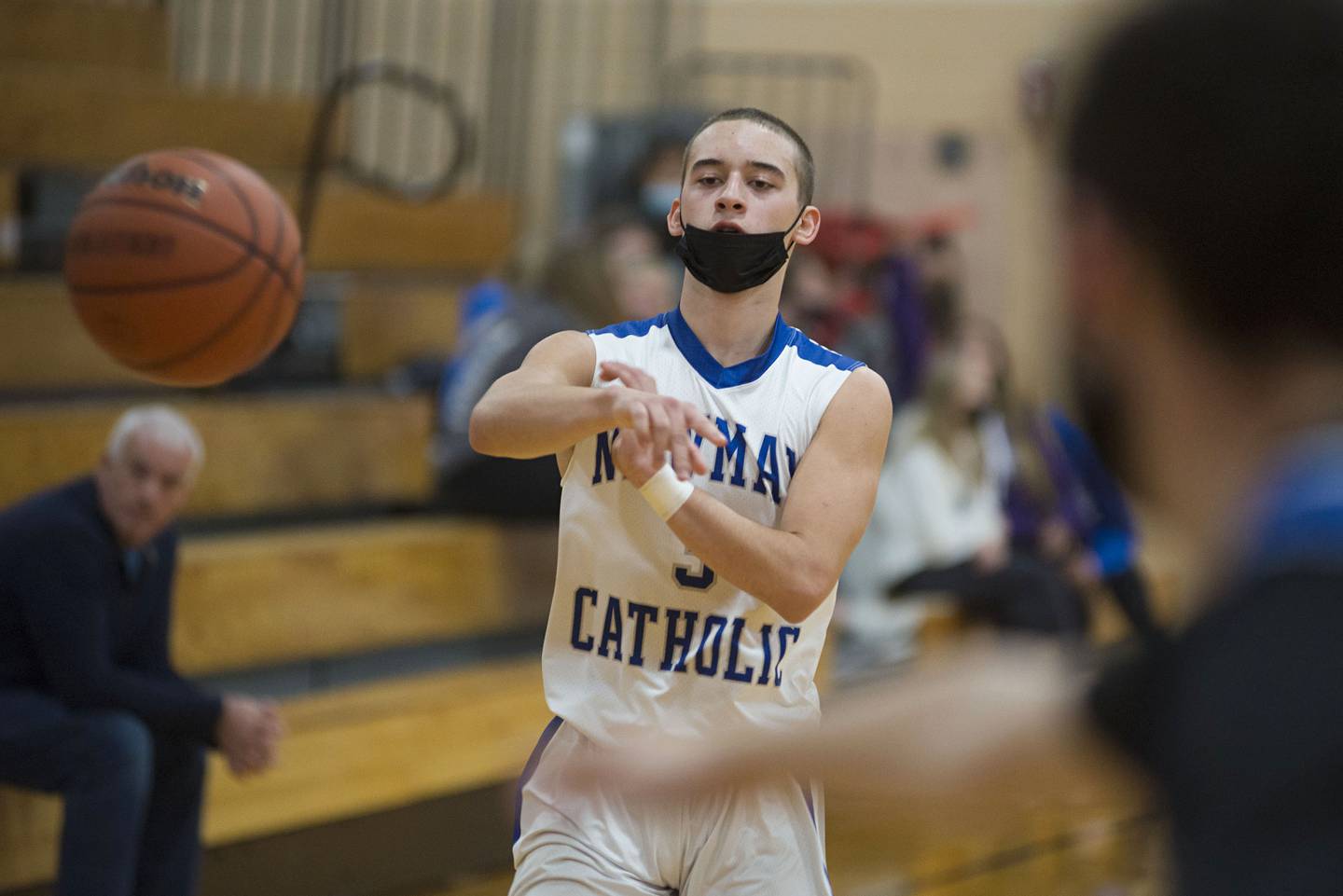 Lucas Simpson finished a three-point play off an assist from Britt with 6:17 left in the third to make it 29-9 Newman, but that's when the Royals started chipping away.
Josh Thompson knocked down a 3-pointer, then Ledbetter answered Britt's driving layup with a putback before Judson Scott scored inside off an assist from Liam Veliz to cut the deficit to 31-17. Thompson turned a steal into a layup, then Ken Boesen scored on his own putback for Newman to make it 34-19.
Andy Gawel drove to the hoop for a layup, then Tennyson Quirk-Haines followed his own shot with a putback after Newman's Moran nailed a 3 to cut the Comet lead to 37-23 through three quarters.
"We're missing a couple of our starting ball-handlers right now, so I think we were a little shell-shocked at the start," H-BR coach Seth Sanderson said. "We had guys who aren't used to handling the ball against pressure, and we had to fight to get to halftime and then kind of reset. We improved a lot in the second half, and it got a lot better."
Gawel went coast-to-coast off a steal to open the fourth quarter, then Scott hit a jumper and scored a runout layup to bring the Royals within 37-29. Owen McBride scored off a nice cut with an assist from Donald, but Jacoub Badal scored on a putback and Ledbetter recovered a loose ball and converted a three-point play to get H-BR within six points, then Thompson hit both ends of a one-and-one to get the Royals within 40-36.
Simpson scored after handling a tough pass from Batten, but Badal answered with two free throws to make it 42-38.
"The third quarter there, we couldn't get two good things to happen in a row. We'd hit a 3 and then we give up a layup, or we'd get a stop and then miss a 3," Sanderson said. "It finally felt like at the end of the third, start of the fourth, we started stringing those things together. We got it down to four, then just couldn't get that one more. We just needed that one more to get it to a one-possession game."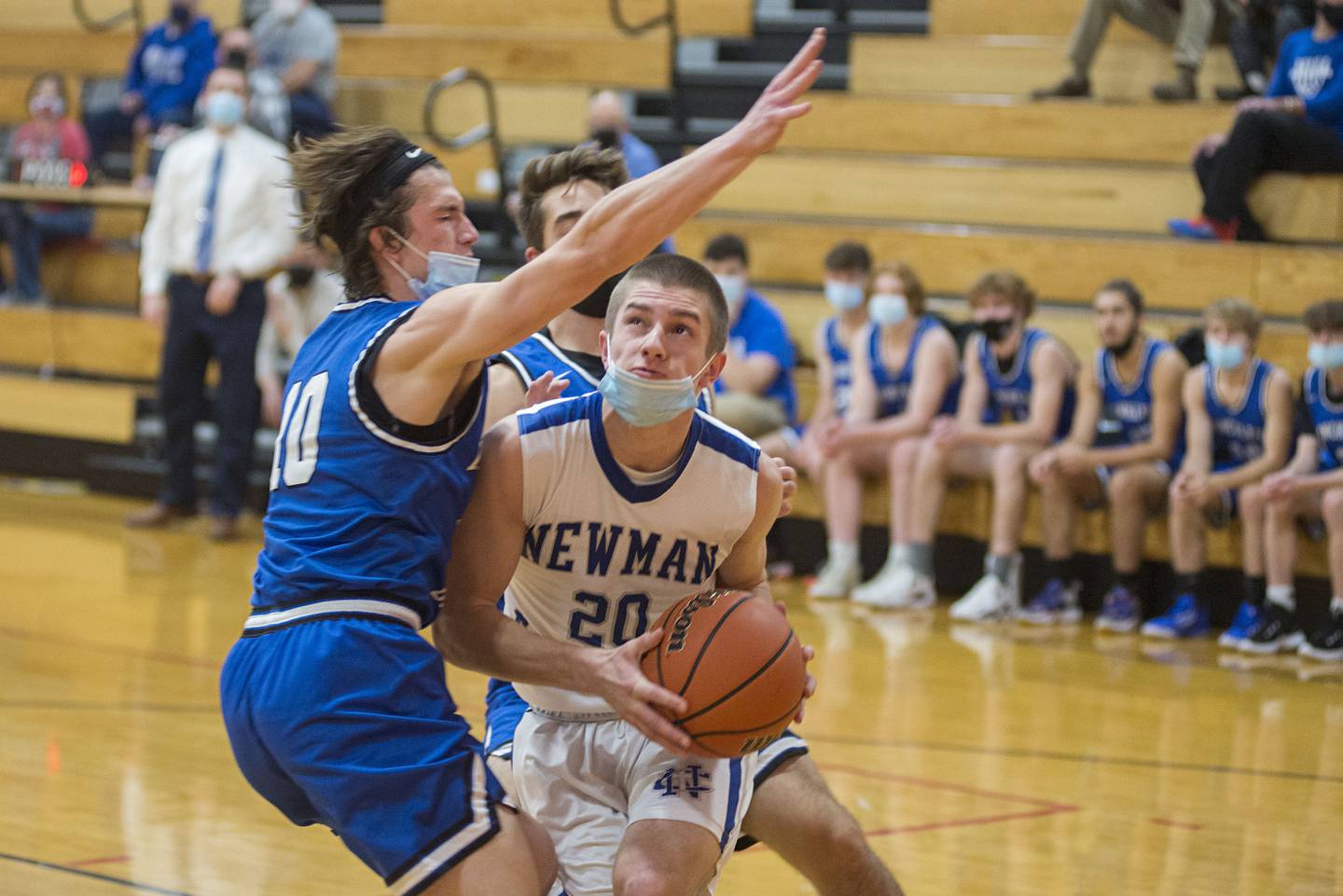 Newman was able to seal it at the foul line, as Batten hit all four of his free throws in the final minute, Britt went 2-for-4, and Donald was 1-for-2.
"We knew they weren't going to go away, but we got a little lackadaisical coming out in the second half," Britt said. "We were just having fun in the first game, but we can't let teams sneak up and come back on us like that, because we're going to play a lot of good teams this year, and we won't always be able to close it out if we play like that."
Newman's defense was the key to building the big lead. The Comets had eight steals, and H-BR had more turnovers (18) than shot attempts (16) in the first half. The Royals turned the ball over four times before they even attempted a shot.
For the game, Newman had 13 steals and forced 25 turnovers playing predominantly a 2-3 zone, with a little man-to-man sprinkled in.
"A lot of teams when they play 2-3, they're kind of lazy with it, but we like to run around in 2-3 and make things happen," Britt said. "We mixed man in a little bit – we showed 2-3 and then went right into man – and that flustered them a couple of times, and they couldn't really get into any of their sets. We were just playing hard and making them get flustered."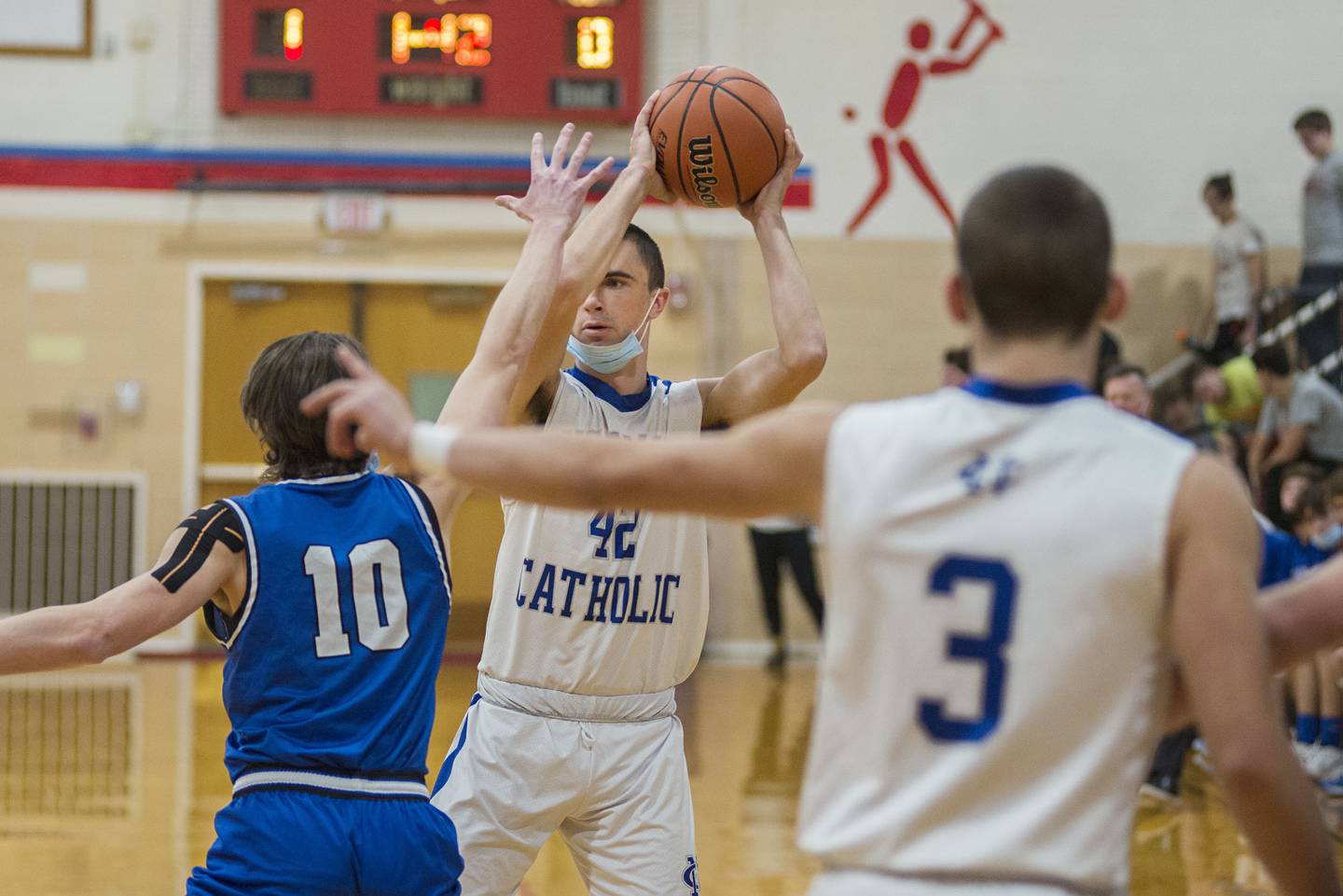 A balanced offense also helped, as 10 different Comets scored. Batten had 10 points and three assists, Britt finished with nine points, four assists and three steals, and Padilla hit a pair of 3s for six points. Simpson finished with five points, nine rebounds and two steals, Moran had five points and four rebounds, and Donald and Van Landuit each had four points, three rebounds and two steals.
"You can tell they've got good experience, and they're a a good ball-handling team," Sanderson said of the Comets. "They've got some guys who know what they're doing, and the game flowed through them."
"We didn't have anybody being selfish tonight," Sharp said. "We were passing the ball, moving the ball around, and 10 guys scored. That's a lot for us, for any team, and I'm happy with that."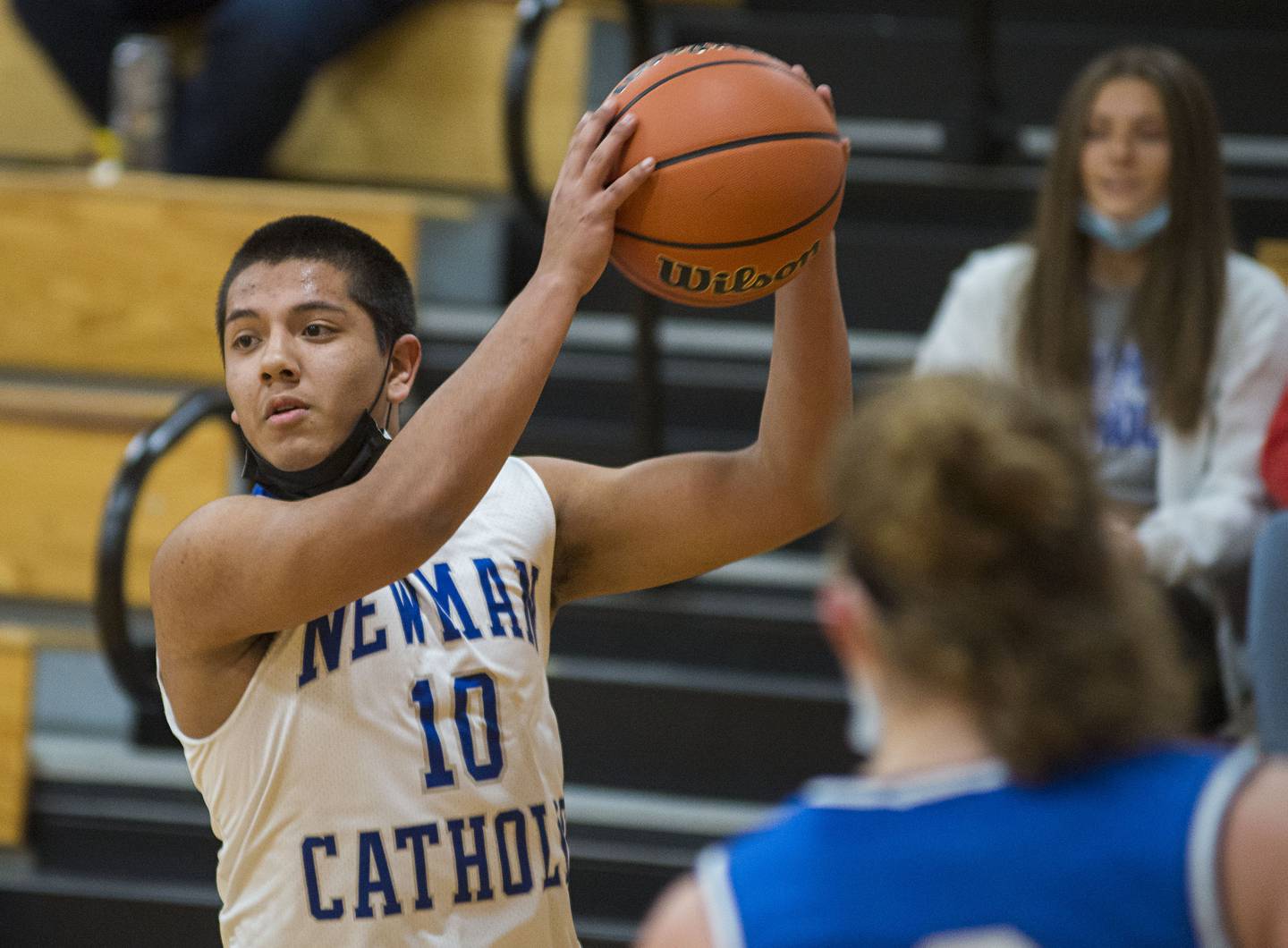 That's something the Comets will look for all year long, even when standout forward Marcus Williams returns from an ankle injury suffered during the football playoffs.
"I think it will be crucial," Batten said. "Everyone's got to play their part every game if we want to get the job done."
"I think practice is key for that," Britt added. "We always compete in practice, because everybody wants to get as many minutes as possible. That's why our defense played well tonight, because we're always going hard and making them make mental mistakes, and that turns into turnovers."
Gawel led H-BR with nine points and nine rebounds, and also had two steals and a block. Thompson also scored nine points, and he nabbed four steals. Ledbetter finished with seven points and five rebound, Scott scored six points, and Badal had five points and four boards.