STERLING – After back-to-back trips to the Class 1A supersectional, expectations are sky high for the 2023 Newman baseball team.
This year, the Comets return a core of four starters as they try to surpass the heights they reached two seasons in a row. But they've got several shoes to fill after graduating a sizable senior class last spring.
Back to lead Newman in 2023 are junior outfielder/pitcher Brendan Tunink, an IHSBCA All-State pick and Notre Dame commit, as well as senior pitcher/outfielder Kyle Wolfe, senior infielder/pitcher Nolan Britt, and senior catcher/pitcher Jaesen Johns.
With less varsity experience on this year's team, the Comets will rely heavily on those four for production and leadership, especially early in the season as the younger players get acclimated.
"Those kids have all been in the program and played at a high level since they were freshmen and sophomores. We're fortunate to have those kids," Newman coach Kenny Koerner said. "They got those last two years of supersectional runs with all that experience and adversity. We'll rely on them. They're good leaders.
"We're pretty young this year. We're going to have some freshmen and sophomores that haven't played at the varsity level that we're going to expect some major contributions from. We did graduate a lot, so we have quite a few positions to fill this year."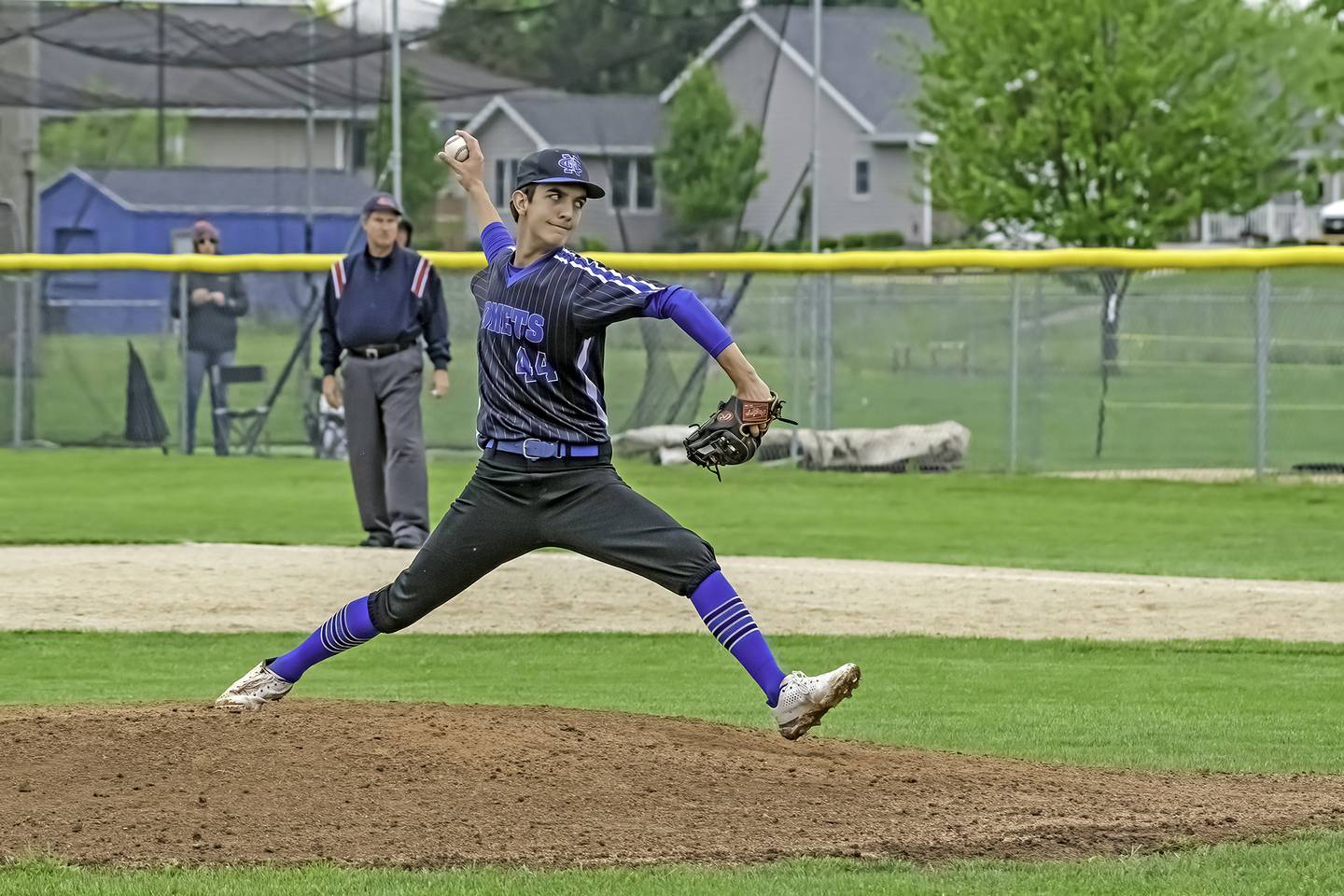 After falling one win short of the state tournament the past two seasons, Newman is determined to get over the supersectional hump and advance past the Elite Eight in 2023. With the success they've achieved recently, the Comets aren't afraid to discuss lofty goals or expectations.
"Expectations are really high. We're trying to get back [to the supersectional] and finally win it," Tunink said. "We're going to try to win it this year, and I think we can with our team if we just keep grinding it through the whole season and never give up. We should be able to get it."
"I would say our goal this year is obviously to make it to the state tournament, but we just always want to be in it at the end in the supersectional game or even in the other postseason games," Wolfe said. "We just want to be in a situation at the end where we have a chance to win it. That's all you can ask for."
Although they lost some talented senior bats, the Comets are confident they can remain a top team in Class 1A, in large part because of their pitching staff and the key players they're returning. All four of their returning starters saw time on the mound last year.
"Pitching wins championships. It's proven time and time again," Wolfe said. "The last two years we've had unbelievable pitching staffs, and we're going to come out this year again with another great one. As long as we can put the ball in play and have our defense make plays, our pitching is going to carry us all the way through, as far as it'll take us."
"Pitching was definitely a big part of our success, and I think our main four, we're like the same pitchers as last year, and we're even better this year. So I think pitching is going to really help us," Tunink said. "And then if we can just get five or more runs, we're going to win, basically. That's what our strategy is. Last year, I think when we scored five or more runs, we would win 90% of the time. So that's our goal, is to score five or more."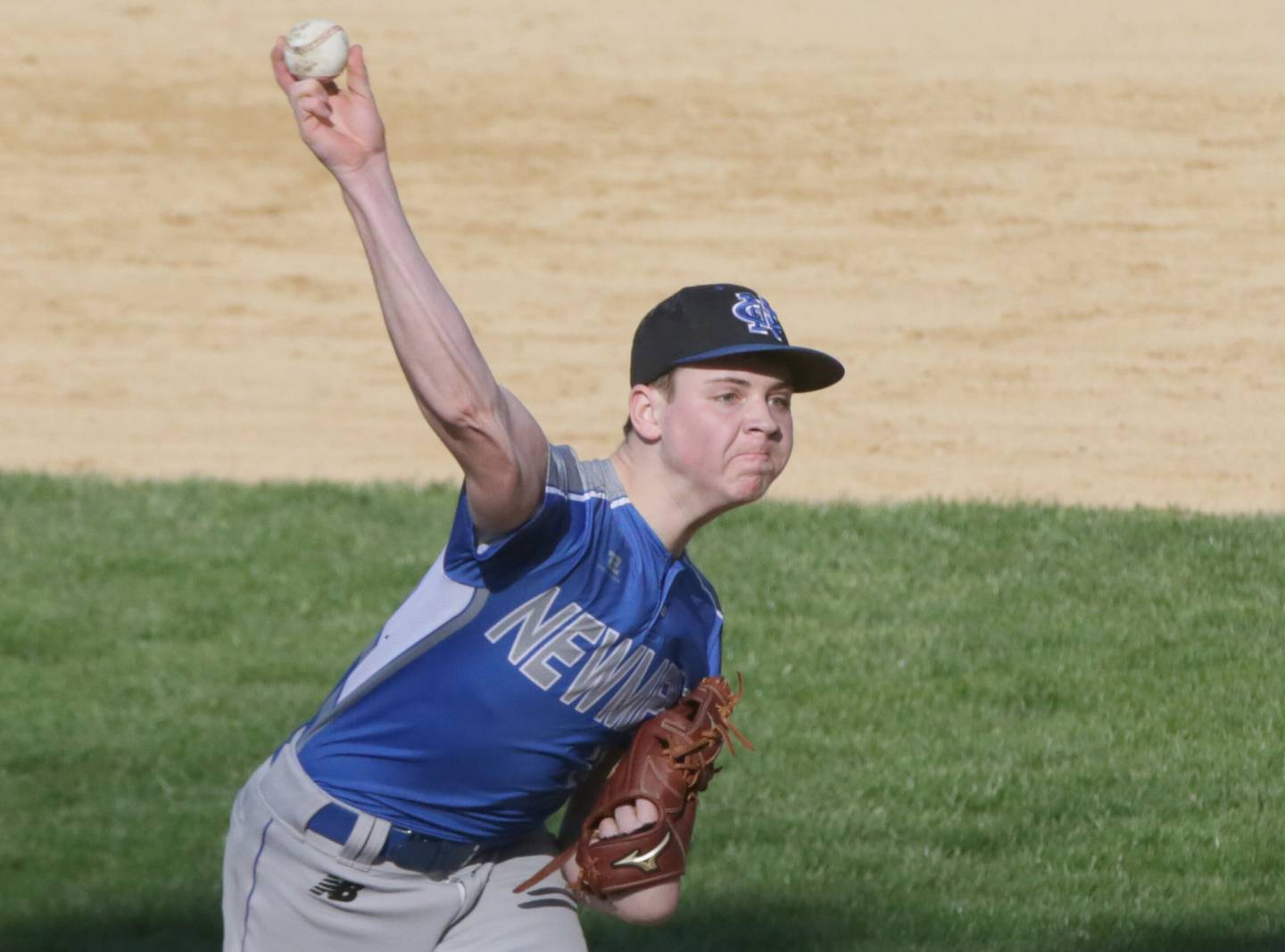 Heading into the season, Koerner still has some lineup decisions to make. Early on, he expects to trot out a variety of lineups to see who rises to the occasion. As the season progresses, the picture will become clearer.
"I've been pleasantly surprised. We've got some kids that I had not seen before that have really competed and done a nice job to secure a couple positions, and we've still got a couple positions that if we played today, I might've flipped a coin on which kid we put in," Koerner said. "We feel good. I think we'll be OK by the end of the season. We'll get everything figured out, but early in the season it's going to be probably a lot of different lineups to see who performs."
By loading up the schedule with strong nonconference teams this year, Newman should be well-prepared come playoff time. The expectation is for the schedule to be one of the toughest in Class 1A – and one of the toughest any of the tenured varsity players have faced in their high school careers.
"I would beg somebody to tell me who has a tougher schedule than we do this year at the 1A level. The conference is always extremely difficult, and we loaded up the nonconference schedule with everybody that we saw winning regionals and getting into sectional games," Koerner said. "We want to play the best and we want to get better, so I'm not as worried about the record during the year. We want to compete, but really it's all about getting ready for the postseason for us."
"I think this is probably one of our hardest schedules this year," Tunink said. "From freshman year to here, it's been progressively getting harder and harder, so I think it'll be good competition for us to get on to the postseason and be ready to play in postseason."