STERLING – The Newman baseball team has prided itself on fundamentally sound defense all season.
In Saturday morning's Class 1A Newman Regional championship against Forreston, playing through scattered showers, it had one of its best outings of the year defensively, led by pitcher Kyle Wolfe, who threw a complete-game three-hitter with eight strikeouts and one walk.
After building a five-run lead in two innings and playing strong defense throughout, the Comets prevailed 9-0, advancing to sectionals for the third season in a row.
"It's a really good feeling," Newman's Ethan Van Landuit said. "Nothing new, we did this last year, but we're just going to keep playing our ball and things will take care of themselves."
"It feels great, but the job's not done," Wolfe said. "We're going to come out here next week and get to practice, and go see Lena."
Newman (17-7) got the upper hand on Forreston (19-9) immediately, scoring two runs in the top of the first after Brendan Tunink and Van Landuit hit back-to-back one-out doubles, and Van Landuit went to third and scored on consecutive wild pitches.
"It gives us huge confidence," Wolfe said of gaining the early lead. "When I pitch, I try to pitch to contact, so when I have some cushion of runs, it makes my job a lot easier."
"We always like to jump on the other team early, get our pitcher a lead and let him get comfortable," Newman shortstop Nolan Britt added. "Getting a lead's big for us so we can settle in and play our game."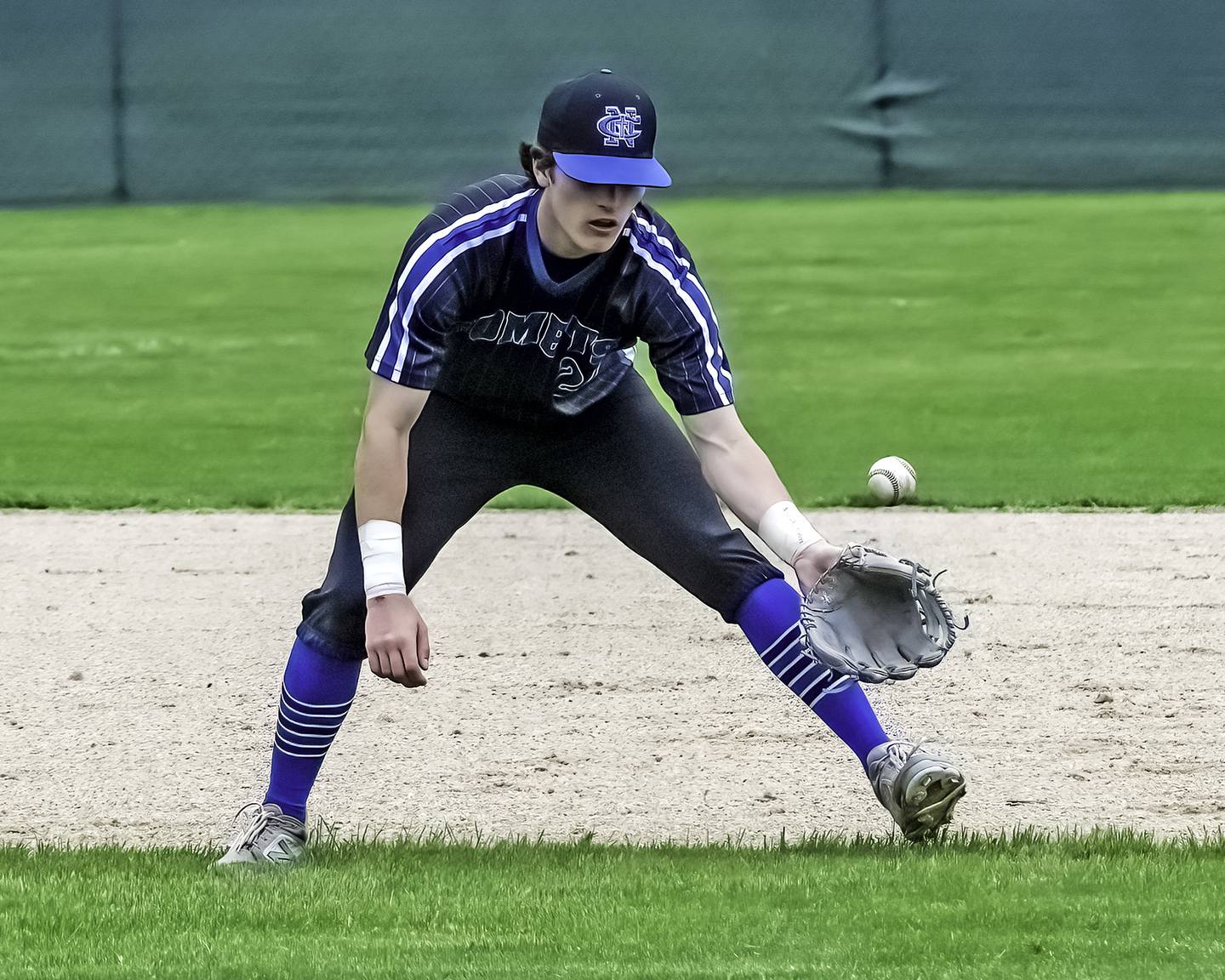 In the bottom of the first, Forreston's Tommy Appel drew a one-out walk, but Newman's defense took care of business, getting three flyouts in four at-bats. The third out of the inning was a noteworthy one, as Britt made the first of two dazzling plays in the infield, leaping up to catch a fly ball at full extension.
"He made a couple really good plays for our defense," Van Landuit said. "He's been making plays all year, and he was able to do it today."
"He saved my butt a couple times. I gotta give it to him, he's a great fielder," Wolfe added. "He puts in the work, and stuff like that happens when you put in the work."
In the top of the second, the Comets tacked on three more runs.
Kory Mullen led off the inning with a hit by pitch, Wolfe grounded out to move Mullen to second, and Tunink drew a walk before the Cardinals made their first pitching change.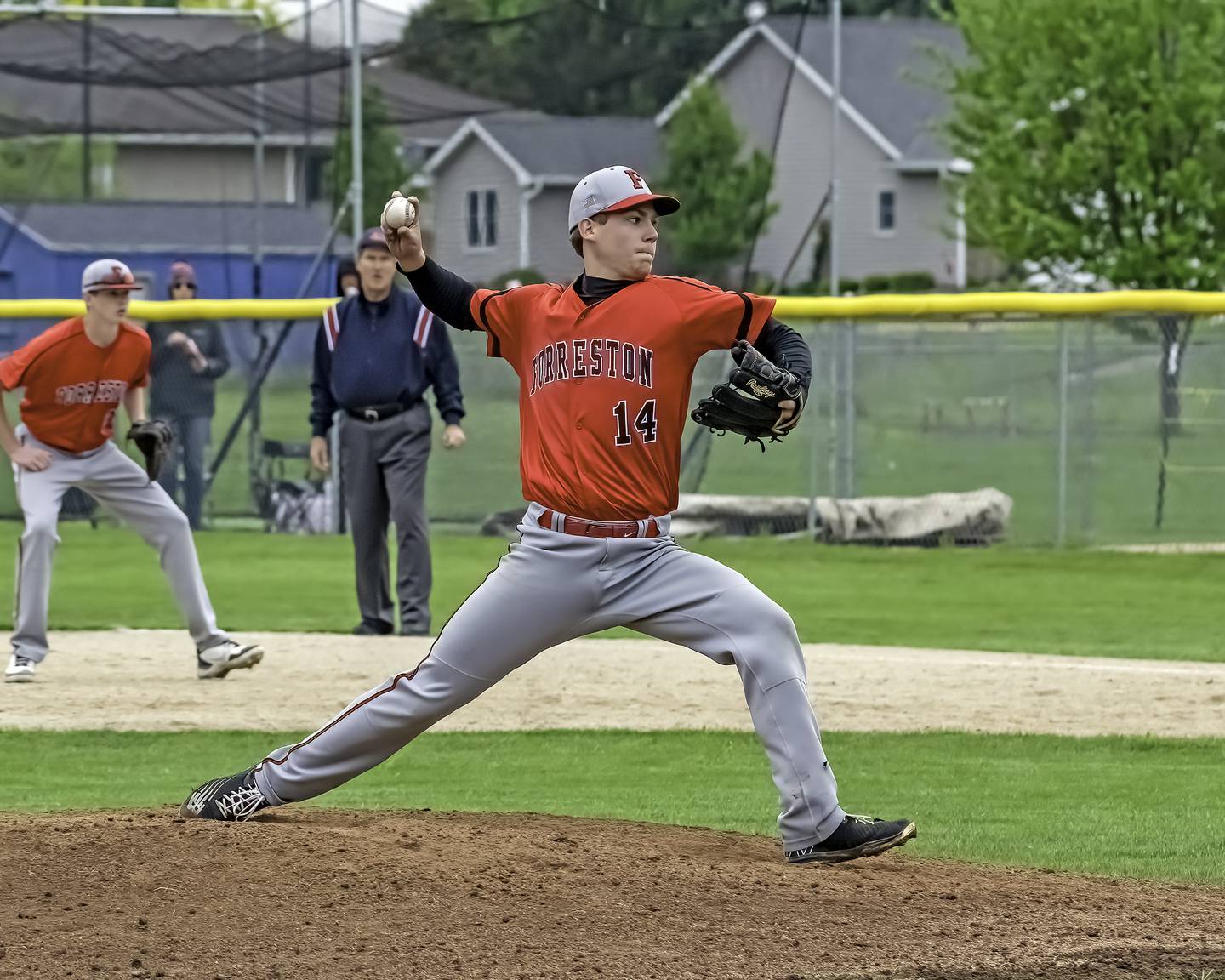 In the first at-bat against Owen Greenfield, the relief pitcher for Dylan Greenfield, Van Landuit chopped a two-out single to score Mullen. In the next at-bat, Britt snuck a two-run single between short and third to plate Van Landuit and Tunink for a 5-0 Newman lead.
"We knew we were going to have to add because no team's going to go away in the playoffs," Britt said. "Everybody's going to fight back, so we had to keep battling, keep putting pressure on them. That's what we did, and it worked out pretty good for us."
The Comets kept the pressure on for the next three innings, scoring a run in the top of the third on a Brennen Cook RBI double to left, then two more runs in the top of the fourth.
Tunink started the fourth-inning rally with a walk, Van Landuit followed with a double, Britt flew out to score Tunink, and Jaesen Johns singled to bring in Van Landuit.
In the bottom of the fourth, Wolfe worked a 1-2-3 inning, aided by another impressive field and throw by Britt, who slid near second to stop a ground ball, then threw out the runner at first.
In the top of the sixth, Johns singled again to score Britt with the final run.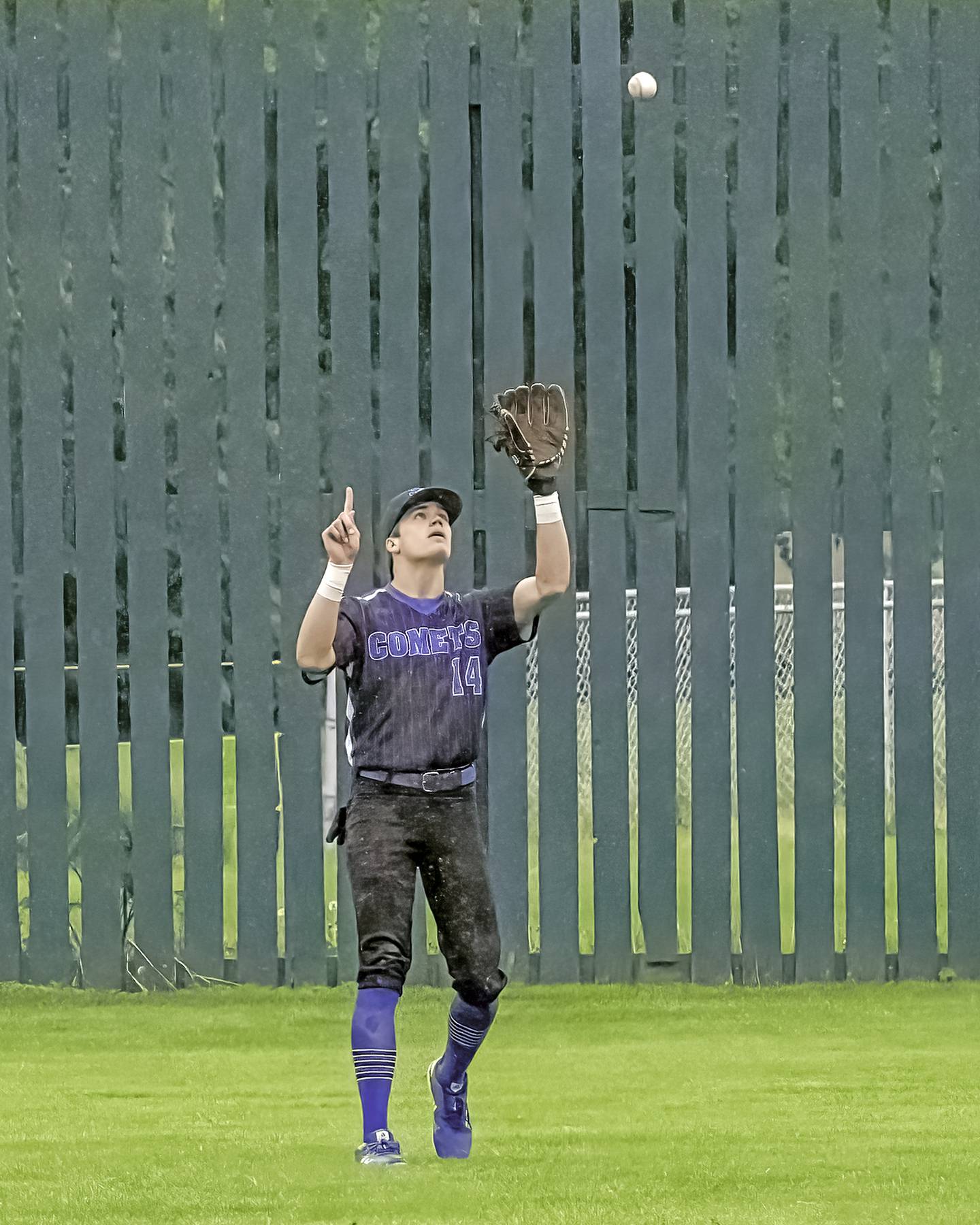 Alex Ryia pitched a scoreless inning of relief in the top of the seventh, but the Cardinals still couldn't get the bats going in the final frame.
"We played pretty good on defense today," Britt said. "Kyle was pounding the strike zone, making them put it in play, and we were just fielding clean today."
Van Landuit went 3 for 4 with two RBIs, two doubles and three runs scored, Britt went 2 for 3 with three RBIs, and Johns went 2 for 3 with two RBIs to lead Newman at the plate.
Dylan Greenfield took the loss, pitching 1 2/3 innings. Jacob Fiorello, Brendan Greenfield and Noah Johnson had one hit apiece to lead Forreston.
"They played well. I felt like early, we had a chance to take a base, make a couple pitches, to keep things in a place where we'd have a chance to come back," Forreston coach Mike McClellan said. "We've hit it well all year. You let it get to a point where it's six, seven [runs]. When it was 3-0, I think, in the third, and the kid reached out and poked a curveball between short and third and scored two more, made it 5-0, that was big. I felt the air come out of our sails a little bit when that happened.
"And I felt early, we hit the ball hard. Barreled it up the first three innings, and just hit it right at people. Balls that we've hit in the gap were fly balls. And they're solid, don't get me wrong. It would feel way different if we came and got beat by a team I thought we were better than, but they were good. They played well and we did not, and then it just kind of got away from us."
Despite the season-ending loss in regionals, McClellan was happy with what his team achieved this year.
"Great season. I think we ended up 19-9," he said. "Struggled a little in the middle, but then turned it around, and I think we won our last five games before the playoffs, coming in."