The Morrison softball team scored six runs in the second inning to take control in an 8-2 win over Henry-Senachwine in a Class 1A Newman Regional semifinal on Wednesday in Sterling.
Kiyah Wolber was 3 for 4 with three RBIs, and Allie Anderson was 2 for 3 with a three-run home run for the Fillies (17-9). Bella Duncan and BayLeigh Brewer each added a pair of singles.
Duncan was dealing in the circle for Morrison, allowing two runs and four hits in a complete game, with 16 strikeouts and four walks.
Durand 10, Polo 7: The Marcos' season ended at the 1A Forreston Regional, as Durand scored five runs in the fourth inning to answer Polo's four-run second.
Karlea Frey doubled twice, scored three runs and added an RBI for Polo, and Lindee Poper also doubled, drove in a run and scored another. Cheyenna Wilkins had a single and an RBI, and Sydnei Rahn, Camrynn Jones and Ali Danekas also drove in runs for the Marcos.
Jones, Wilkins and Frey combined to allow just one earned run and five hits, with four strikeouts and five walks.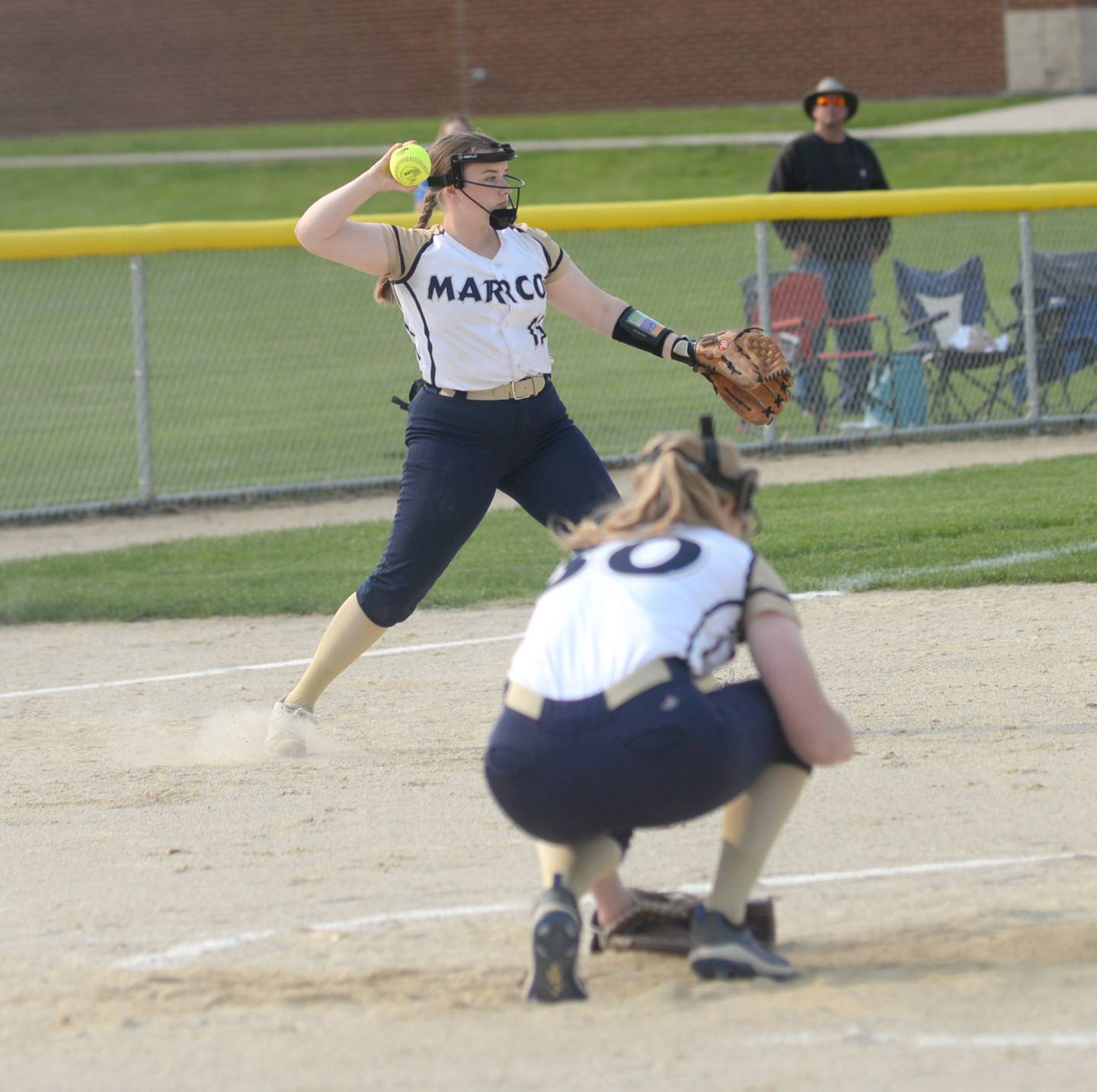 East Dubuque 11, Fulton 9: The Steamers suffered a tough loss in the 1A Stockton Regional semifinals, as the Warriors scored five runs in the top of the seventh to rally for the victory.
Annaka Hackett homered, scored twice and drove in three runs for Fulton, which took a 4-0 lead in the first inning, then led 8-6 heading into the seventh. Addison Hartman added two singles and two RBIs, and Kira Wilson also drove in a run for the Steamers. Mady Luskey had a single and a double, Resse Germann added a pair of singles, and Brooklyn Brennan doubled and scored twice.
Only six of the runs Hartman allowed in 6 1/3 innings were earned; she also struck out eight and walked seven. Brennan got the last two outs, including a strikeout.
Baseball
Rockford Christian 12, Oregon 2: The top-seeded Royal Lions ended the Hawks' season in a 2A Oregon Regional semifinal. Oregon finishes the year 15-14.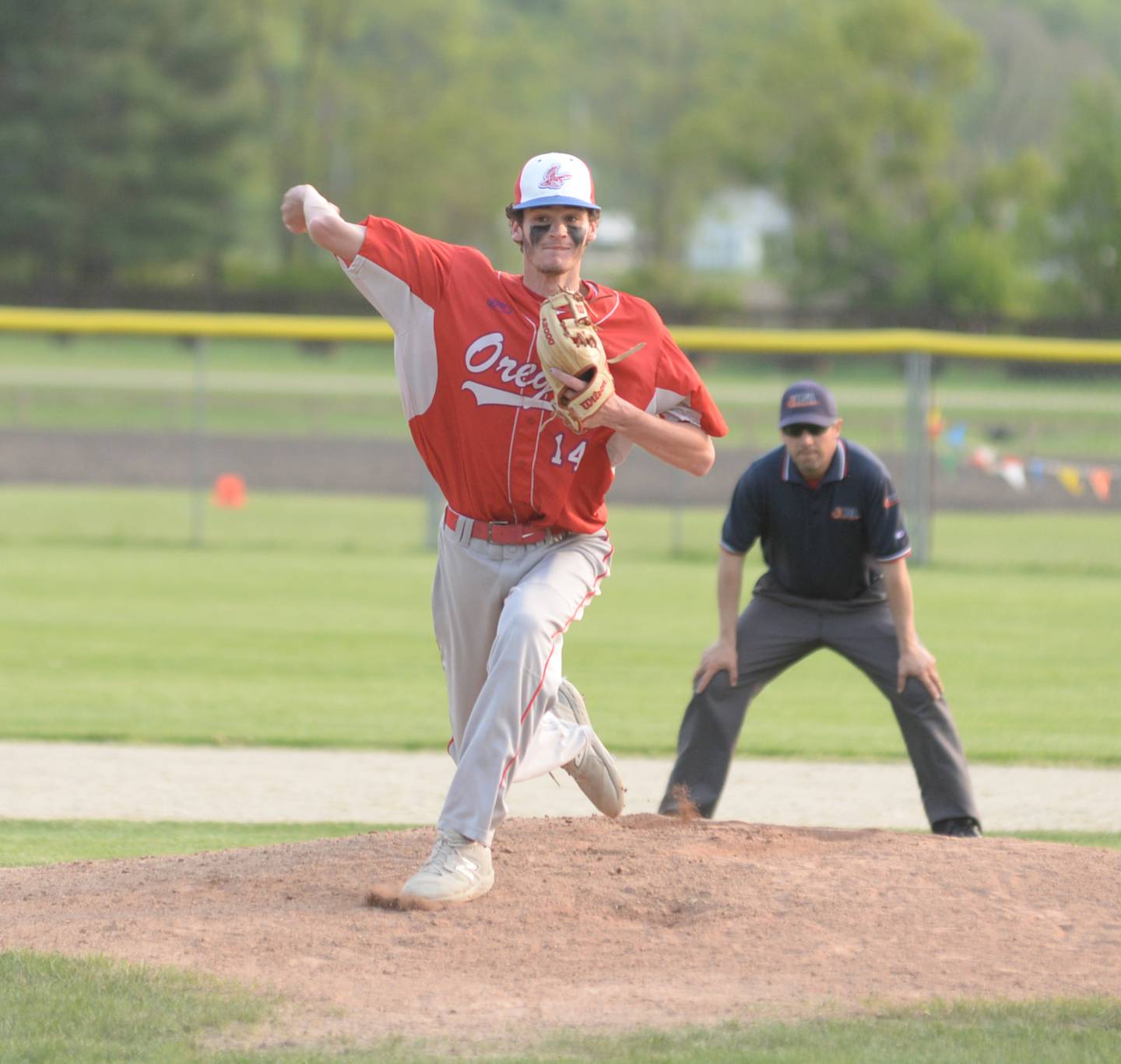 Fulton 4, Polo 1: The Steamers led 2-1 after the first inning, then tacked on insurance runs in the third and fifth to top the Marcos in a 1A Forreston Regional semifinal.
QJ Mangelsen and Braeden Brennan each had two hits; Mangelsen doubled and drove in a run for Fulton. Ryan Eads and AJ Boardman each had a hit, a run and an RBI, and Payton Curley doubled and scored. Ethan Price singled, and Conner Sheridan added a run for the Steamers.
Dom Kramer allowed just one run and two hits in a complete game, striking out 12 and walking five.
Nolan Hahn and Brady Wolber had the hits for Polo. Scott Robertson went the distance on the mound, allowing three earned runs and eight hits, striking out three without a walk.