The Sterling boys basketball team battled against a tough Rock Island team at Musgrove Fieldhouse on Friday night, but came up short in a 59-49 Western Big 6 loss.
The Golden Warriors led 13-10 after the opening quarter, but fell behind 30-24 by halftime, and 38-32 through three periods. They trailed just 49-44 with 2:42 remaining.
Lucas Austin hit five 3-pointers and finished with 17 points, and Kyle Billings scored 11 for Sterling (11-8, 2-5 Western Big 6). JP Schilling chipped in nine points.
Amarion Nimmers and Marieon Anderson had 18 points each for Rock Island, while Cameron Atkinson added 14 and Baker Beale finished with nine.
St. Bede 60, Bureau Valley 45: The Storm played from behind all game long, cutting the deficit to 50-44 with six minutes remaining, but they couldn't get over the hump in a Three Rivers East loss to the Bruins in Peru.
Bureau Valley (9-10) scored the first seven points of the third quarter to get within 36-27, then ended the period on a 9-0 run to get within 47-40. But St. Bede – which led by 19 in the second quarter and 17 in the third – answered each time, scoring eight straight points after the Storm's final surge to stretch the lead back out to 58-44.
Carter Salisbury led BV with 19 points, and Adam Johnson added 12.
Paul Hart had 27 points and 22 rebounds for the Bruins, and Luke Story scored 17 points.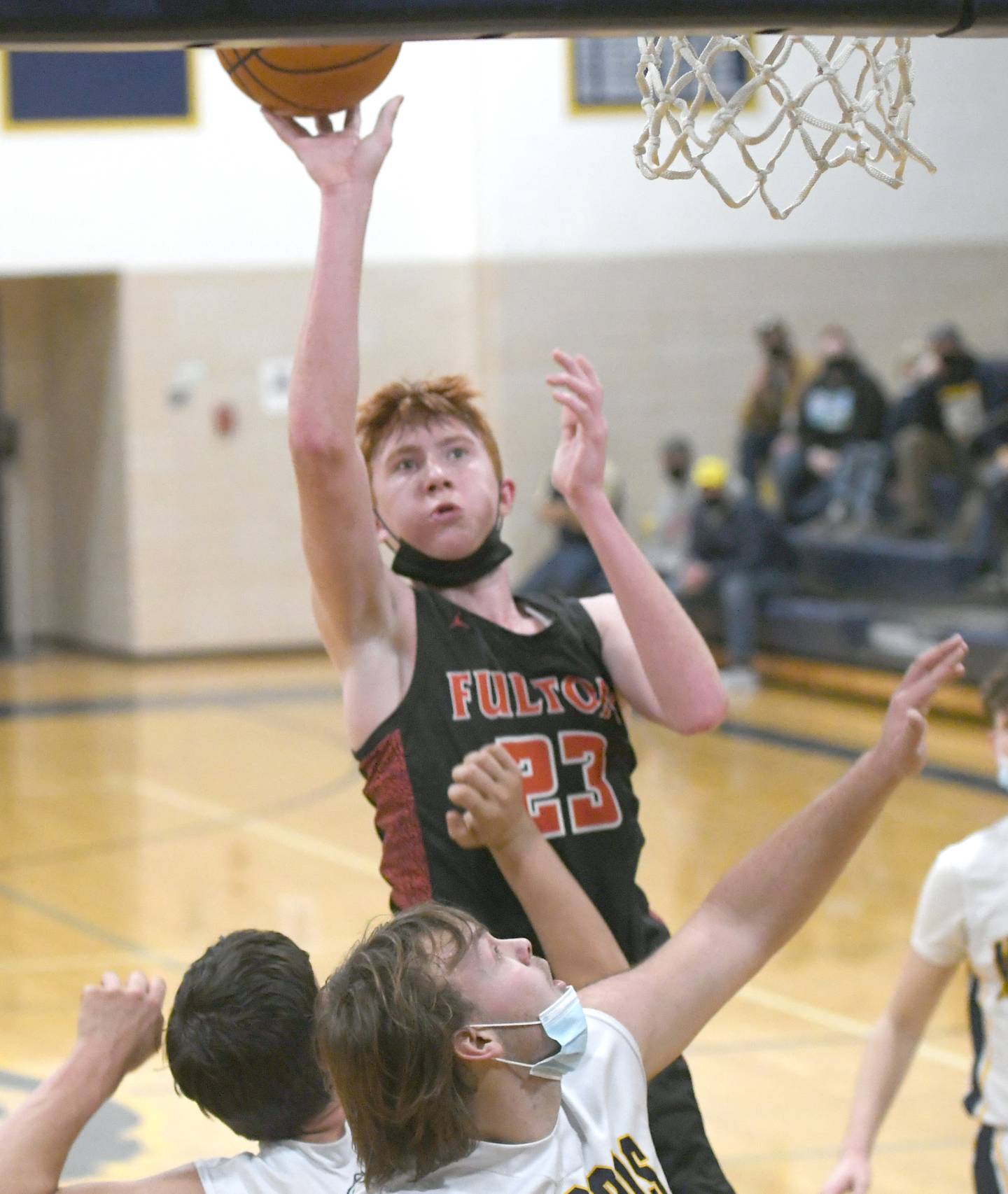 Fulton 59, Polo 22: The Steamers won an NUIC game on the road, led by Baylen Damhoff's 19 points.
Ethan Price scored 10 for Fulton (17-1, 2-0), which is ranked No. 4 in the latest AP Class 1A poll.
Faith Christian 67, Rockford Christian Life 49: Levi Schuler poured in 36 points and stuffed the stat sheet with 12 rebounds, four assists, three steals and three blocks to lead the Falcons past the Eagles.
Isaiah Schuler scored eight points, Evan Fassler added seven points, five rebounds and two steals, and Nathan Hodson finished with six points, five rebounds and two assists for Faith Christian. Collin Kibble chipped in three points, eight rebounds, nine assists and three blocks, and Brendan Peterson added three points and four rebounds.
Girls basketball
Winnebago 70, Oregon 22: The Hawks trailed 29-5 after the opening quarter and never recovered against the top-ranked team in Class 2A.
Liz Mois had eight points, and Hadley Lutz and Mya Engelkes added five points apiece for Oregon.
Miyah Brown and Renee Rittmeyer scored 12 points each, and Jocelyn Harms had 11 for Winnebago. Sarah Seger added nine and Laney Intravia chipped in eight as 11 different players scored for the undefeated Indians.