It's that time of the year again (the end, of course) where we look back at the last 12 months before the calendar runs out and a new year starts.
Ever since I was a kid, I've loved Top 10 lists. I had a couple of different books back in the day with David Letterman's most memorable ones, and I always enjoy coming up with one at the end of every year.
But this year has been one of the strangest – and busiest – in my nearly 22 years here at the paper, and as I started thinking about it a couple of weeks ago, I realized there's no way I can even start to whittle down all the crazy, amazing, memorable things that happened in 2021.
From having two football, volleyball and wrestling seasons, to reduced seasons where every game seemed like a blessing, the past 365 days have been one wild ride.
So instead of talking about the best 10 moments of the year like usual, I figured I'd go a different direction: I'm going to write briefly about the things that left the biggest impressions on me in 2021, and also a bit about the other fall sports that, as I was flying solo for about two-and-a-half months, I never had the time to recognize with postseason awards.
You can also enjoy some of Alex T. Paschal's favorite photos of the year as you read.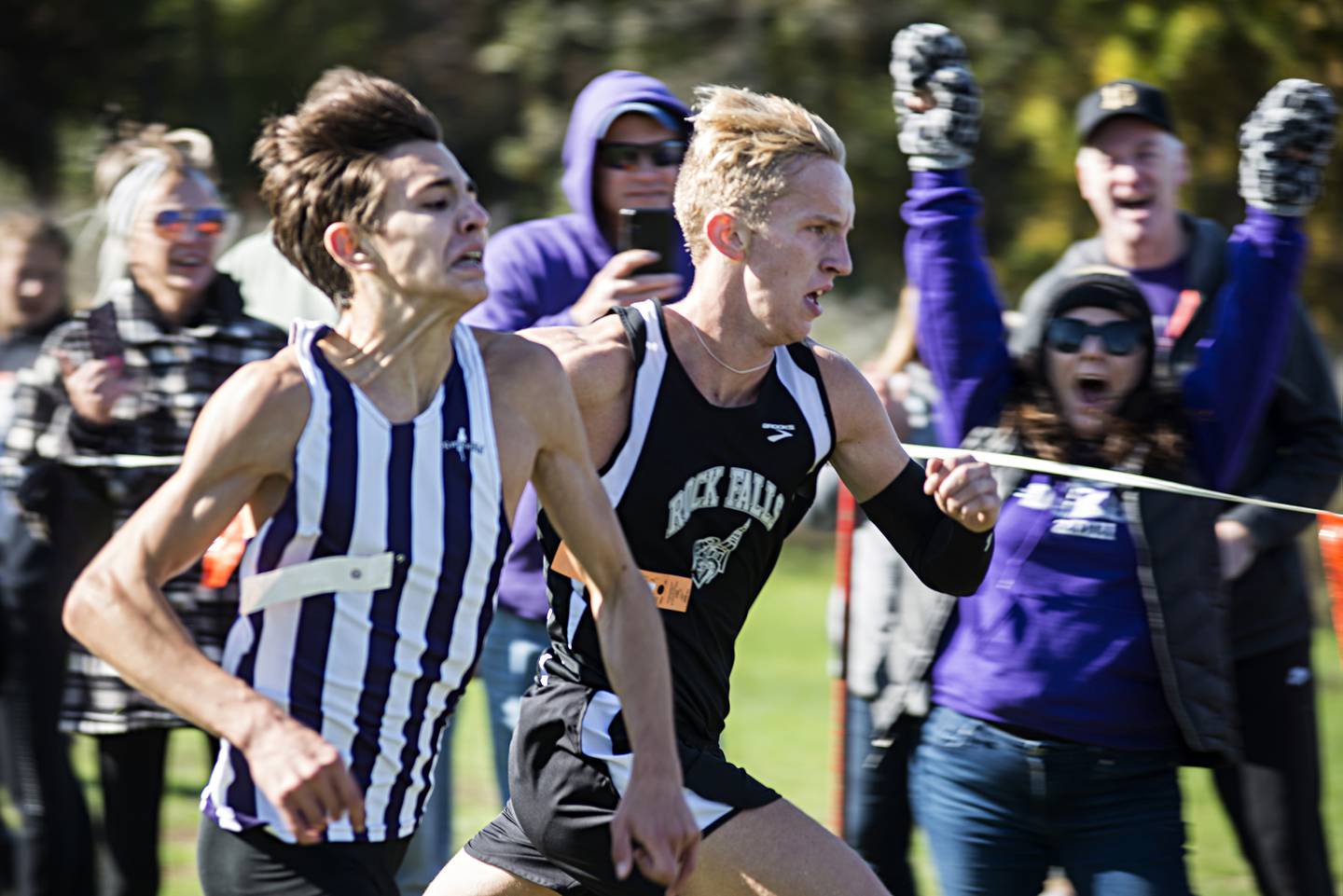 The biggest thing I'll remember about 2021 is saying goodbye to a pair of co-workers who I had the immense pleasure of working with. Brian Weidman was here when I first got hired in February 2000, and became a good friend and cherished colleague. It has been surreal not having him sitting a couple of desks away to talk sports (or TV) or just share a laugh with, and I don't know if it will ever feel normal.
Eric Ingles was here for 5 years as my right hand, hired as assistant sports editor right after I took the editor job at the end of 2015 when Dan Woessner left the business. He fit in very well with our department from the get-go, and while I'm happy he has ended up closer to his Michigan roots, I still miss being able to bounce ideas off him in terms of scheduling our coverage or planning stories.
Both of them were consummate professionals and good friends, and I can't stress how much I enjoyed working with them.
The past year has also brought with it the quickest turnarounds between sports season, some of the most frantic nights (and weeks and months) we've ever had here on the prep sports scene. Looking back, it was actually an exciting challenge; that maybe wasn't so much the case while in the middle of it.
But it was because of the patience, understanding, and professionalism of all the coaches, athletic directors and school officials that sports departments like this were able to stay sane and navigate these truly unprecedented times. The flexibility that everyone involved has showed since high school sports resumed at the end of February has been impressive and appreciated.
The other big thing that left an impression on me in 2021 was the pure joy of competition for these kids. There are a lot of stories out there about how youth sports is becoming more of a business, and how kids (or parents) might be in it for the wrong reasons. But the attitudes I've witnessed this year have dispelled all of that.
Every single athlete who almost had their season taken away last winter and this past spring – and the ones who returned after getting their 2020 spring season wiped out – all came back with appreciation that they were getting the chance to play the sport they love. It wasn't about state titles or individual accolades, it was making the most of the chance to get out and play that for all the world looked like it might not come in 2021.
With the return to "normal" the fall sports season brought, it also brought with it that appreciation – by the kids, coaches, parents, fans and media members – of what high school sports brings to the table.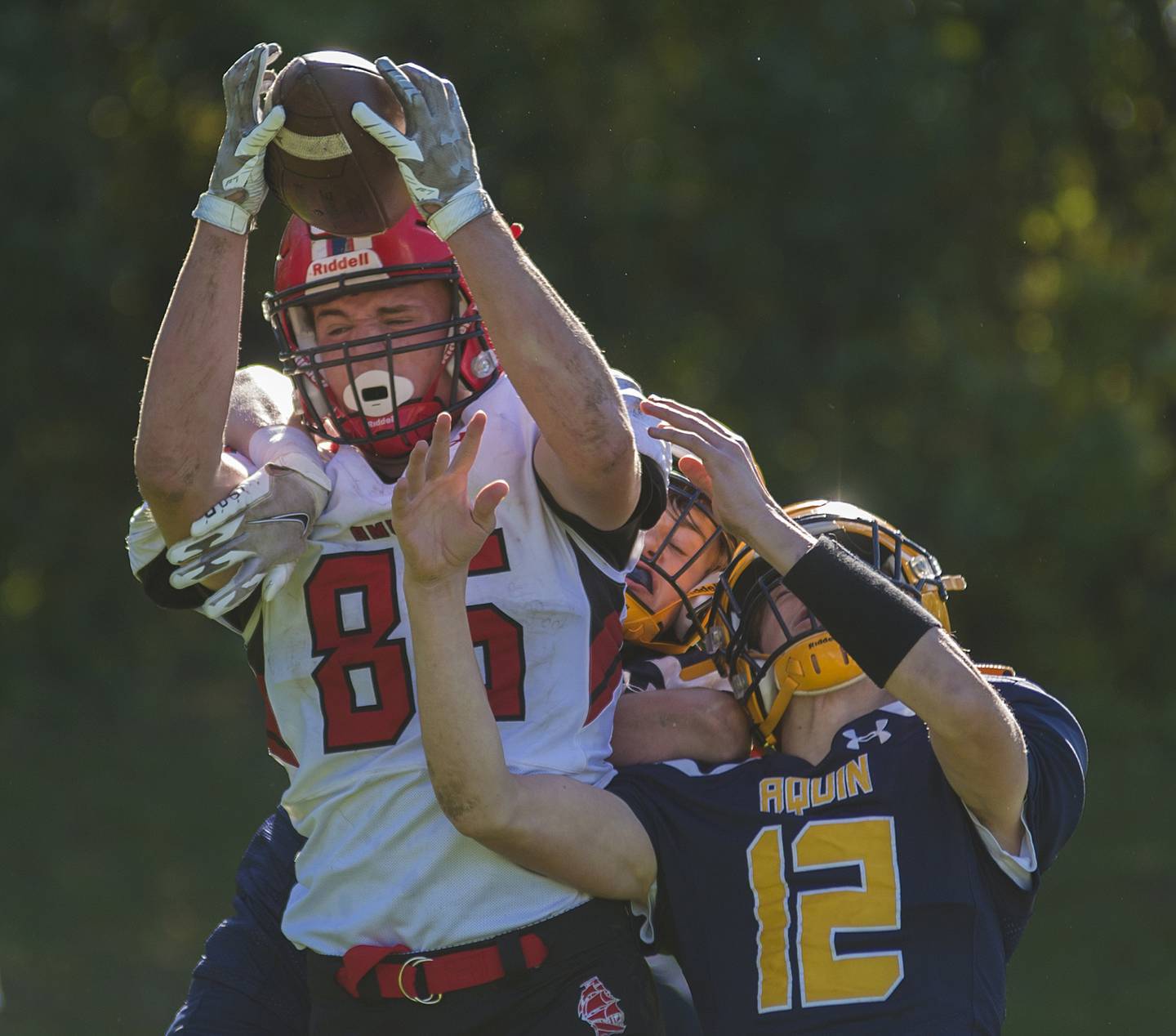 It was a football season filled with strong teams and parity across the area, capped by a second straight 8-man state championship for the Polo Marcos, and a volleyball season where new faces stepped in and veterans stepped up to help teams across the Sauk Valley find success, capped by Rock Falls' record-setting run to the Elite Eight.
In girls golf, Rock Falls made its first-ever trip to the state meet, led by Megan Fiorini winning medalist in all but a couple of events all season long. Senior Ellie Wasson joined Fiorini on Day 2 at the 1A state meet, as did Dixon's Katie Drew and Oregon's Ava Hackman, while Sterling's Maddie Pink also made the cut for the final round of the year in 2A.
On the boys side, Newman's Kyle Wolfe finished in the top 10 at the 1A state meet, while teammate Jacob Donald and Eastland's Kellen Henze also qualified for state; Henze pulled double duty all fall as a state-caliber golfer and the starting quarterback. Dixon's Steven Kitzman also finished his season at the 2A state meet.
The cross country season also brought plenty of success to the Sauk Valley. Sterling's Dale Johnson finished seventh at the 2A state meet, and the Amboy Clippers qualified for state as a team for the first time, led by Brock Loftus, Kyler McNinch and Ian Eller. Loftus earned a top-30 finish at the 1A state meet, and the Clippers took 22nd as a team.
Dixon's Emma Smith was also impressive in her sophomore season, turning in a top-20 finish at the 2A state meet; the Rock Falls Regional also saw a lot of smiling faces for both the boys and girls, especially for the Polo girls team, who qualified for a sectional as a team for the first time in school history.
On the soccer pitch, Dixon and Sterling both had strong seasons – and played to an exciting 1-1 tie in their head-to-head matchup at Roscoe Eades Stadium. Bradyn Langloss led the Dukes as a first-team all-Big Northern performer, while John Cid was a first-team all-Western Big 6 pick for Sterling.
The tennis court also brought an interesting twist to the postseason: Sterling freshman Ellie Aitken played senior teammate Jenica Francis in the third-place match at the 1A Rochelle Sectional, with both playing purely for fun after they had secured state berths. Newman's Sarah Tunink took second at sectionals, while the Dixon duo of Leah Kuehl and Grace Ferguson advanced to state in doubles.
And in the pool, it was Dixon senior Laci Long finishing off a three-peat as sectional diving champion, and making her second trip to state – and absolutely cherishing it after missing out as a junior when the meet was canceled because of COVID.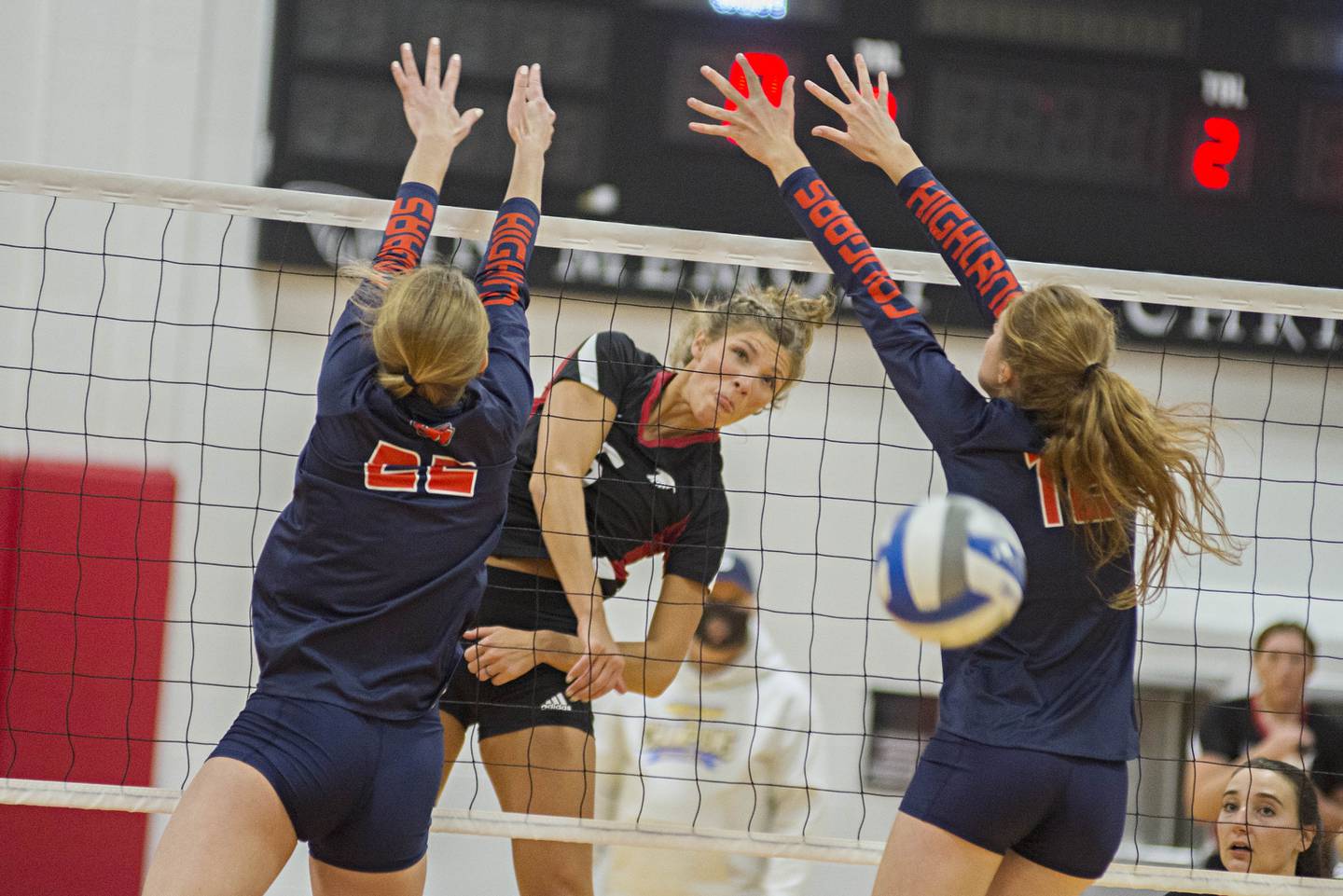 We also had some locals find tremendous success on the college volleyball courts across the country, starting right here at home with the Sauk Valley Skyhawks. Featuring a nearly all-local roster, the Skyhawks matched the school record with a fifth-place finish at the NJCAA Tournament for the second straight season, led by record-setting All-American and Arrowhead Conference MVP Michal Willman, and fellow all-conference players Kiley Sanders, Maddie Sands and Tiana Tichler.
At the Division I level, Sterling alums Kaylee Martin and Brooklyn Borum played against each other when Clemson visited Virginia, and three other natives – Lexi Rodriguez, Bree Borum and Jessa Long – all qualified for the NCAA Tournament with their teams.
Rodriguez was the toast of the town after earning all kinds of accolades, including the National Freshman of the Year award and first-team All-America honors – as well as Big Ten Defensive Player of the Year – in helping lead the Nebraska Cornhuskers to the national championship match and a runner-up finish.
And the Dixon girls basketball team capped the calendar year with a title run at the 43rd installment of their own holiday tournament, the Duchesses' first championship at the event since 1995 (when I was a freshman in college, for reference).
So while 2021 started out with a lot of uncertainty, it certainly ended as one of the most memorable seasons in my two decades here at Sauk Valley Media … and it was because of the athletes' attitudes, appreciation – and performances – more than anything else.