The Sterling boys swimming & diving team took the title at the Pretzel Invitational in Freeport on Saturday, winning two individual events, two varsity relays, and the fresh-soph 400 freestyle relay while also claiming four seconds, four thirds and three fourth-place finishes.
The Water Warriors amassed 388 points, easily outpacing runner-up Belvidere (280). The Byron co-op placed eighth (88).
Senior co-captains Reiley Austin and Michael Garland both contributed three wins for Sterling. Austin won the 200 IM (2:06.01), Garland won the 100 breaststroke (1:02.94), and they teamed up with Skylar Drolema and Mason Adams to win the 200 medley relay (1:43.23) and 200 freestyle relay (1:31.64).
Braeden Ruiz added runner-up finishes in the 200 IM (2:12.07) and 100 breaststroke (1:03.96), while Reiley was second in the 100 backstroke (56.71 seconds), and Adams took second in the 200 freestyle (1:56.23).
Conner Porter made it a 1-2-3 finish in the 200 IM, taking third in 2:15.24. Adams added a third in the 100 backstroke (1:00.05), and Luke Clark was third in both the 200 freestyle (1:59.55) and 500 freestyle (5:23.88).
Drolema finished fourth in the 50 freestyle (23.42) and 100 free (52.57), and Garland took fourth in the 100 butterfly (58.28).
Dixon senior Carson Faley led the Byron co-op with a record-setting swim in the 500 freestyle, clocking a 4:50.21 to break the record of 4:50.34 set by Sterling's James Wike in 1998. Faley also finished third in the 50 free (23.19), and teamed with Caleb Weekley, Kaenen McDevitt and Levi Schamper to finish fourth in the 200 medley relay (1:54.37).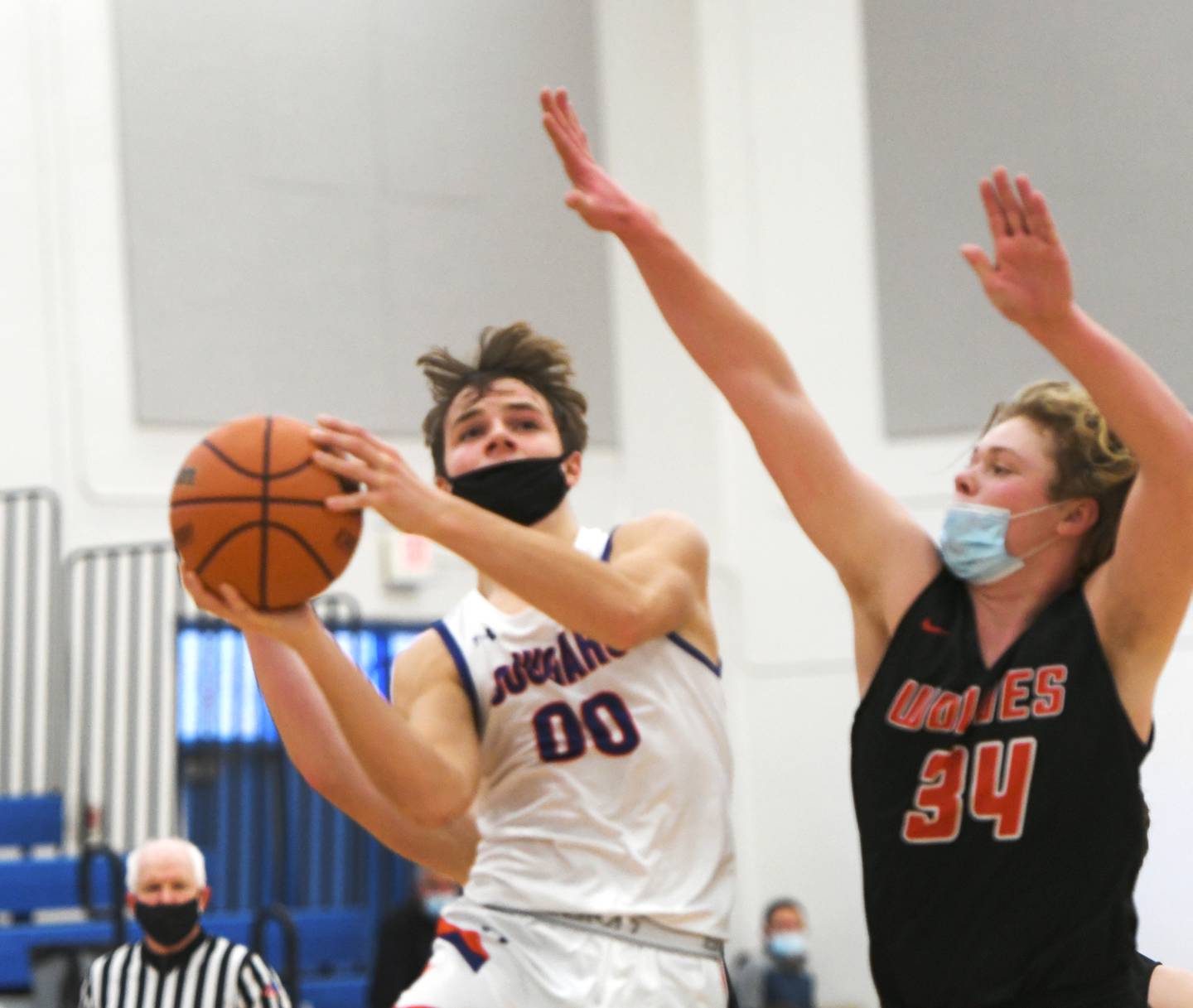 Boys basketball
Pontiac 65, Rock Falls 60: The Rockets fell in the third-place game at the Colmone Classic in Spring Valley, as a fourth-quarter rally came up short.
Booker Cross poured in 23 points to go with four rebounds and three assists for Rock Falls (3-6), which trailed 22-7 after the first quarter, but outscored Pontiac 27-15 in the fourth to come back. Ayden Goff hit three 3-pointers and finished with 15 points, and Gavin Sands had 11 points, six rebounds and three assists.
Henry Brummel and Riley Weber both scored 18 points to pace Pontiac; Weber had nine rebounds, and Brummel had five boards.
Princeton defeated LaSalle-Peru 66-62 in the tournament's championship game.
Ottawa Marquette 67, Bureau Valley 64: The Storm lost the fifth-place game at the Colmone Classic at Hall High School in a tight contest the whole way through.
Carter Salisbury had 25 points, 10 rebounds and two assists to lead BV, which led 16-15 after one quarter, then trailed 34-32 at halftime and 52-47 through three periods. Nevin Bolin scored 12 points, and Cooper Balensiefen added nine.
Tommy Durdan finished with 15 points for Marquette, with Griffin Walker and Beau Ewers scoring 14 each; Ewers added eight rebounds.
Eastland 58, Pearl City 22: The Cougars rolled past their football co-op partners in a game added to the schedule when the Forreston tournament was canceled.
Eastland led 14-4 after the opening quarter, 32-14 at halftime, and 49-18 through three periods. Kellen Henze had 22 points, Andy Anderson scored 11, and Carsen Heeren added 10.
Ethan Petta led the Wolves with eight points.
Girls basketball
Moline 53, Sterling 10: The Golden Warriors, still playing shorthanded, lost a Western Big 6 road game to fall to 1-7 overall, and 0-5 in conference play.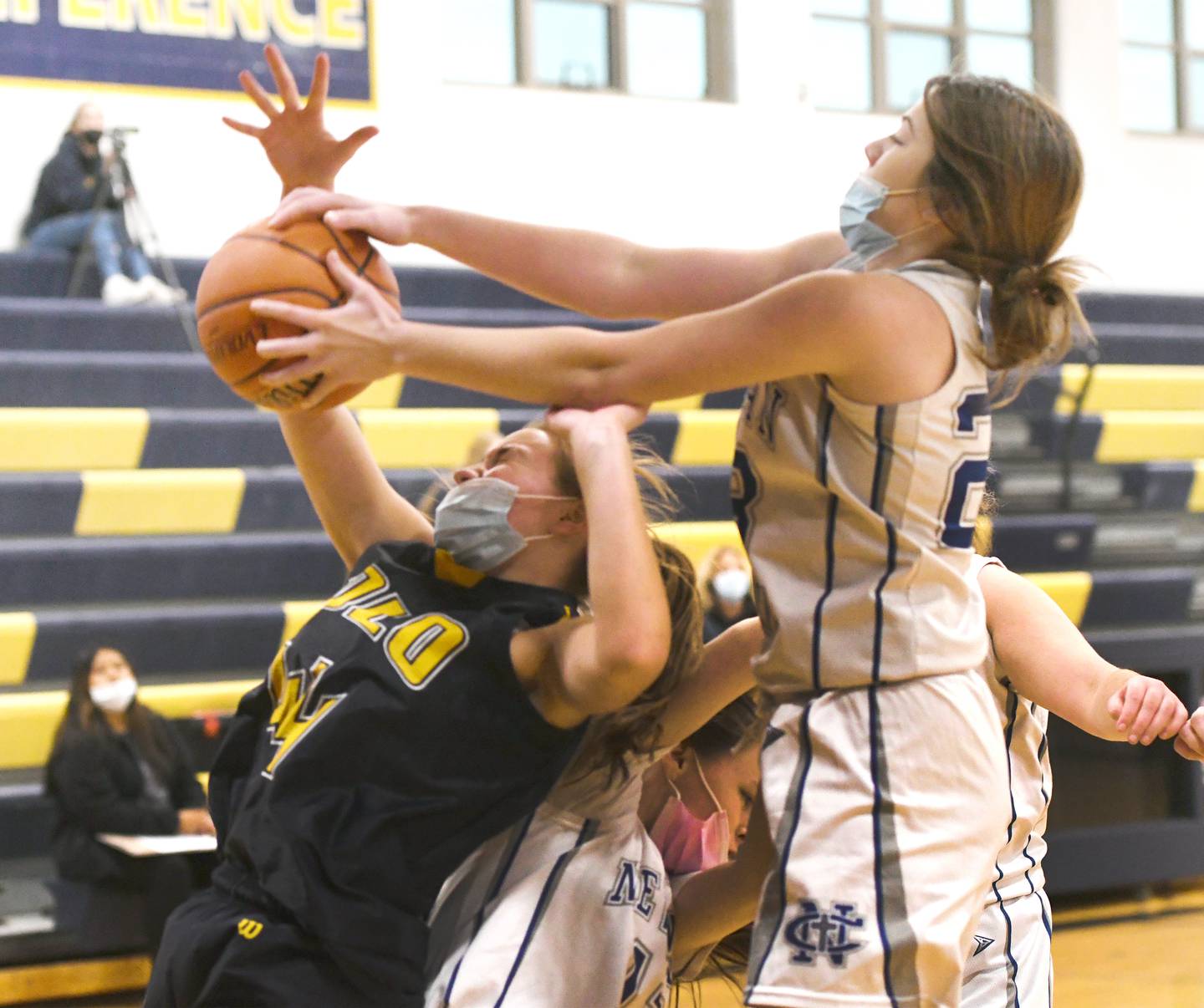 Polo tournament altered: There were only six games on the opening day of the Polo tournament, as Forreston and Milledgeville dropped out.
River Ridge/Scales Mound and Pecatonica advanced to Thursday's championship game, as RR/SM defeated Polo 63-25 and Newman 54-22, and Pec topped Oregon 59-26 and West Carroll 48-30.
Polo and West Carroll both went 1-1 to advance to the third-place game Thursday. The Marcos defeated Newman 61-27, and the Thunder downed Oregon 47-39. The Comets and Hawks will play for fifth place Wednesday.
West Carroll's Kylie Hill just missed a triple-double in the win over Oregon, finishing with 12 points, 11 rebounds, eight steals and five assists. Cora Collins had 11 points, five rebounds and four blocks, Tori Moshure finished with nine points and six assists, and Kendal Asay added eight points and five rebounds. Mariah Drake (18 points) and Hadley Lutz (12) led the Hawks.
Collins had eight points, six rebounds and seven blocks against Pec, which defeated West Carroll for the third time this season. Moshure and Abbey Skiles both scored seven points, with Skiles grabbing seven rebounds. Asay added four points, 10 rebounds and three blocks.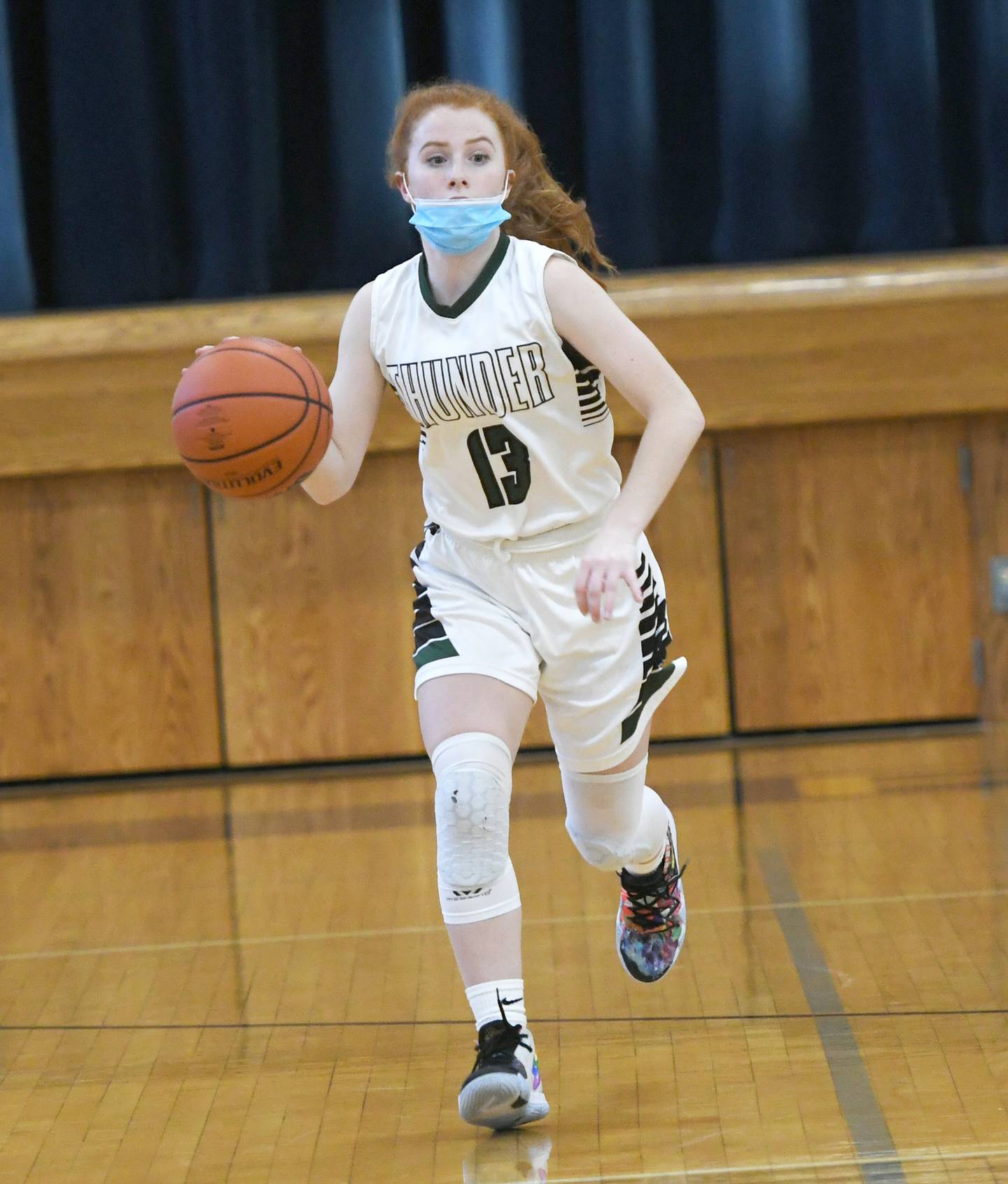 Durand 26, AFC 23: The Raiders were outscored 11-4 in the third quarter of a close loss at the Pearl City tournament.
Taylor Jahn had 13 points to lead AFC. Alissa Moore led Durand with 11 points.
Bureau Valley 44, Fulton 30: The Storm topped the Steamers in a nonconference game in Manlius, rallying from a 25-22 halftime deficit with a strong defensive effort after the break.
Girls bowling
Dixon 2nd, Sterling 7th in Quad Cities: The Duchesses rolled to a runner-up finish at the Panther Invite, hosted by United Township at Highland Park Lanes in Moline.
Dixon's six-game total of 4,649 pins was behind only UT (4,814) in the team standings. Sterling took seventh with a 4,259, just 26 pins out of fifth place.
Tianna Bryson (998 series), Leslie Pettorini (976) and Autumn Swift (947) finished 10-11-12 on the list of highest six-game series scores for the Duchesses, while Grace DeBord (911) was 17th; all four had at least one three-game series in the top 20 on the day. Olivia Gingras (817) rounded out the Dixon lineup.
Hannah Conderman led Sterling with a 1,033 six-game series, good for fifth individually; she also had the 10th-highest game (209) and the sixth-highest three-game series (556). Katelynn Garcia's 992 total was the 16th-best six-game pinfall. Brendy Gatica (837), Emily Doss (738) and Madison Schmitt (729) also bowled for the Golden Warriors.
Women's basketball
Sauk Valley 81, Wilbur Wright 53: The Skyhawks topped Wilbur Wright for the second time this season, taking control with a 21-5 scoring edge in the third quarter, then pulling away with a 30-23 advantage in the fourth to win in Chicago.
Hailey Walters hit four 3-pointers and scored a game-high 24 points for Sauk. Josie Rank had 13 points, Alejandra Padilla scored 12, and Ainsleigh Hendrix added 11, while Nakiya Rascon finished with nine and Jenna Johnson added eight. Skylar Savage chipped in four points, as all seven Skyhawks scored in the game.
Dania Jordan's 17 points paced Wilbur Wright, while Reyane Rehich hit four 3s and finished with 15 points.
College volleyball
Rodriguez, Nebraska advance to Final Four: The 10th-seeded Cornhuskers upset No. 2 seed Texas 3-1 in an NCAA Tournament Elite Eight match in Austin, winning 25-19, 25-23, 23-25, 25-21 to advance to the Final Four next week in Columbus, Ohio.
Sterling native Lexi Rodriguez had a match-high 20 digs for Nebraska, to go with four assists and an ace. Ally Batenhorst and Madi Kubik spiked 15 kills each, and Lindsay Krause added 13 for the Huskers (25-7), with Nicklin Hames chipping in 43 assists and 13 digs. Keonilei Akana served seven aces, and Krause and Lauren Stivrins led the way with five blocks each, while Kayla Caffey finished with seven kills and four blocks.
Logan Eggleston and Skylar Fields spiked 20 kills each for the Longhorns (27-2), who lost for just the second time all season. Eggleston added a team-high 10 digs.
Nebraska will face No. 3 seed Pitt at 8:30 p.m. Thursday, following the first national semifinal between top-seeded Louisville and No. 4 Wisconsin, which begins at 6 p.m.