The Dixon girls bowling team placed third at the Oregon Hawk Invite on Saturday at Plum Hollow Lanes in Dixon, while host Oregon's Ava Wight took third individually.
Dixon finished with 4,766 total pins to finish behind LaSalle-Peru (5,265) and Sycamore (5,045). Oregon was fourth with a 4,614, and Sterling finished fifth with a 4,214. Erie-Prophetstown was seventh with a 3,536.
Wight rolled a 1,160 six-game series to finish behind only Hall's Sarah Beier (1,204) and Rockford Lutheran's Melanie Horn (1,184). Dixon's Tianna Bryson took ninth with a 1,094, while Oregon's Paige Beauchem was 11th (1,011) and Sterling's Hannah Conderman finished 14th (985).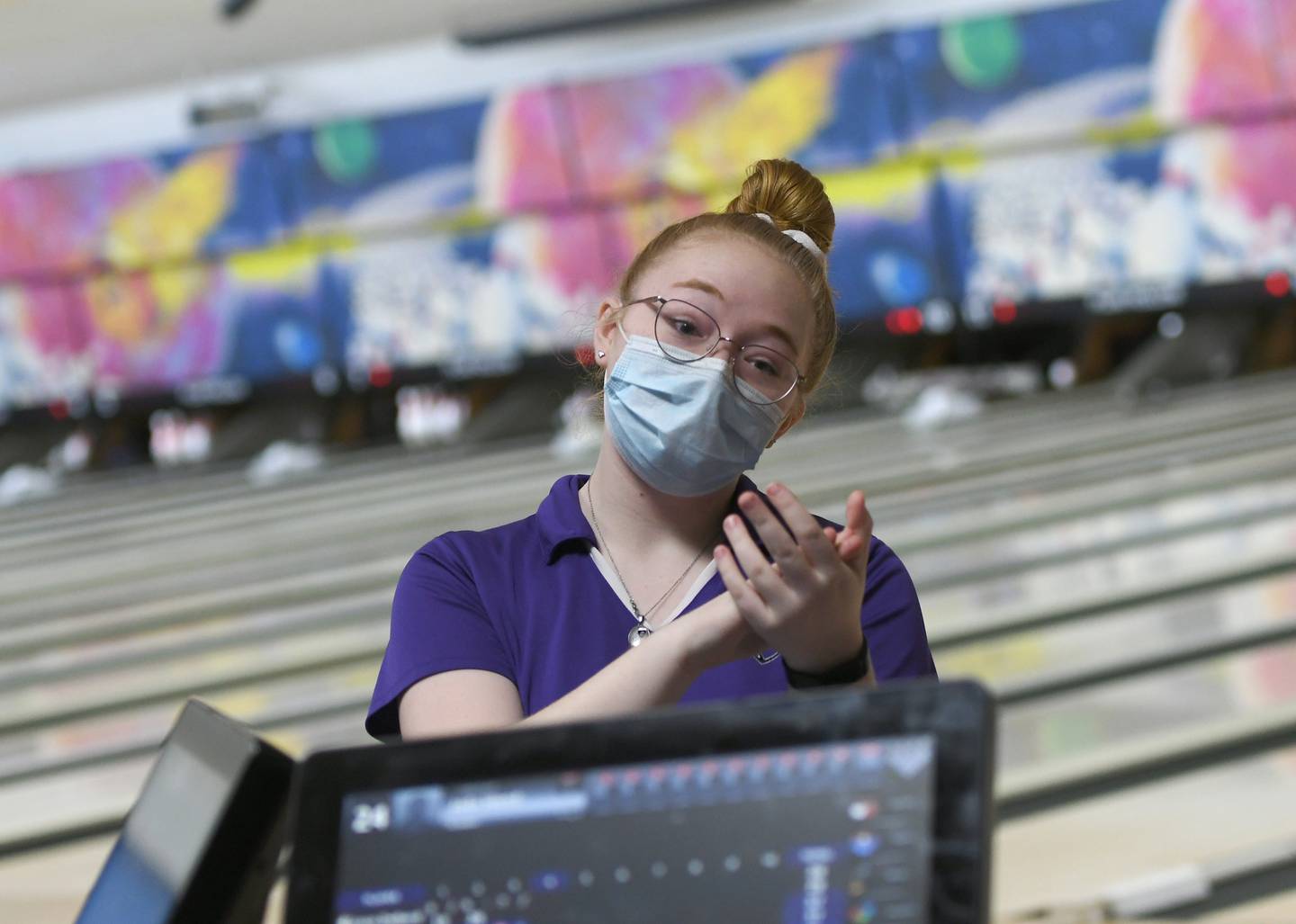 Sterling's Katelynn Garcia was 18th with a 962, while Dixon's Autumn Swift (949), Grace DeBord (948) and Abby Tate (927) finished 20-21-22. Oregon's Mackenzie Alford (916) was right behind in 23rd.
Also for Dixon, Leslie Pettorini (848) rounded out the team score, and Olivia Gingras (593) also competed.
Kendra Ehrler (850) also bowled six games for Oregon, while Trinity Hultquist (587 in 5 games) and Kylie Krug (90 in one game) split the other series.
Brendy Gatica (875), Emily Doss (731) and Madison Schmitt (661) rounded out Sterling's lineup.
Phoebe DeNeve led Erie-Prophetstown with a 772, Mysti Moody rolled a 719, and Hanna Neumiller had a 713. Ysabell Hamm (670) and Naudia Ritemon (662) also bowled for the Panthers.
Boys bowling
Dixon, Sterling, E-P compete at Oregon Invite: The Hawks' Red squad was the top local finisher at the Hawk Invite at Plum Hollow Lanes, finishing fifth just ahead of Sterling and Dixon.
Sycamore won the team title with a 5,659 total pinfall, while Streator was second with a 5,606. Oregon Red shot a 5,339, Sterling was sixth with a 5,328, Dixon placed seventh with a 5,053, Oregon White was eighth with a 4,858, and Erie-Prophetstown took 10th with a 4,257.
Sterling's Tristan Oelrichs was the top local finisher in fifth place, rolling a six-game series of 1,196. Kaneland's Corbin Vines won the title with a 1,285, just ahead of Streator's Anthony Dominic (1,228) and Brady Grabowski (1,223).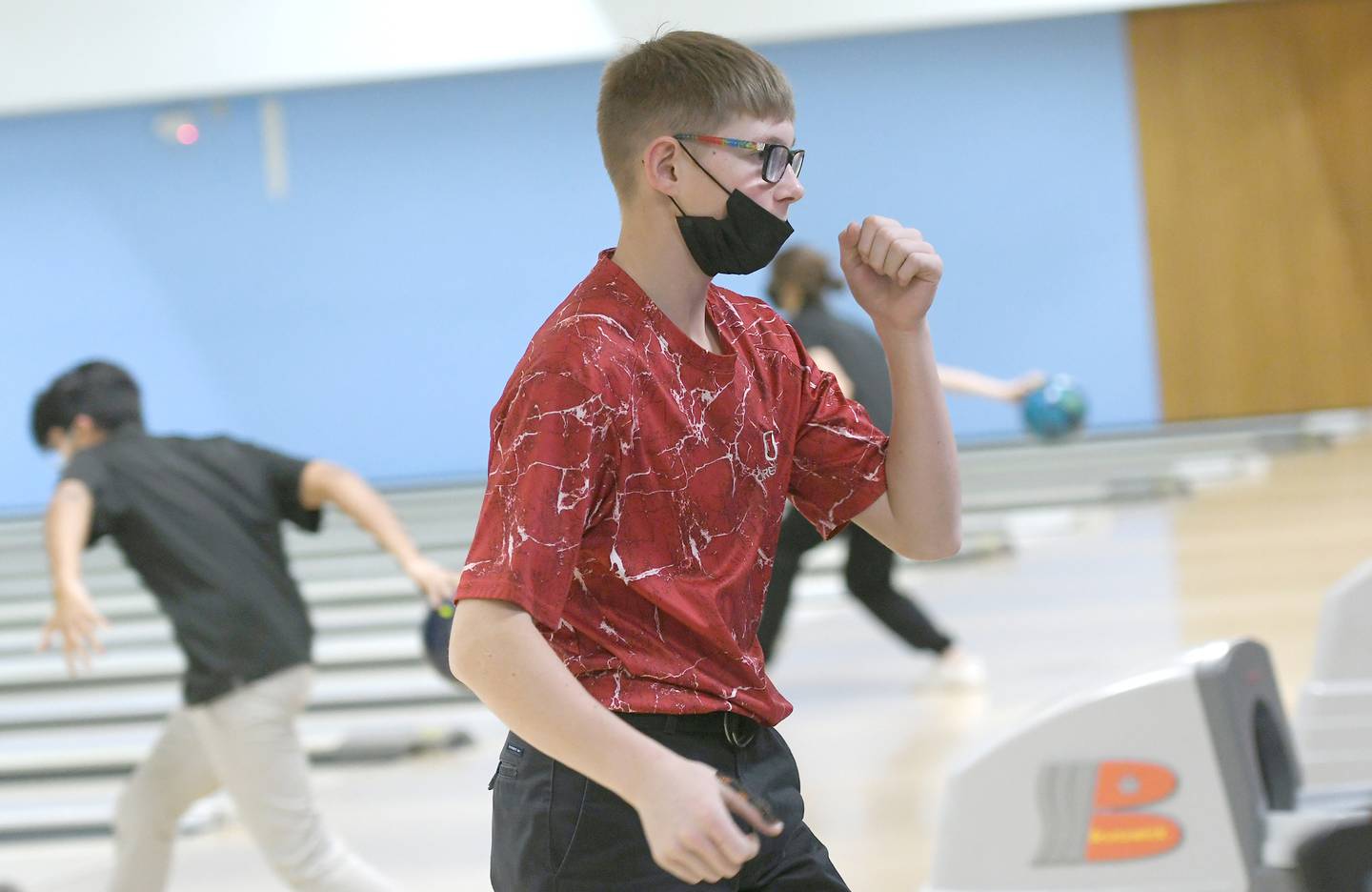 Oregon Red's Isaac Kaltenbrun took 10th with a 1,168, and Dixon's Cody Geil was 13th with a 1,138. Oregon Red's Jackson Werren (16th, 1,112), E-P's Michael Miner (17th, 1,109), Oregon White's Gavvin Surmo (18th, 1,107) and Sterling's Andrew Doughty (20th, 1,091) also finished in the top 20, and Dixon's Wyatt Miller (1,090) was 21st.
Other bowlers for Oregon Red were Brandon Rowe (1,049), Brady Davis (1,023) and Stylar Klapp (987).
Brendan Stanley (1,035) also bowled six games for Sterling, while Ethan Melcher (839) rolled five games, Mikah Hernandez (690) bowled four, Connor Jaglisch (321) rolled two, and Dylan Doss (156) bowled one.
Dixon's other scores came from David Laird (1,021), Ethan Tate (1,002) and Oliver Haverland (802).
Bowling for Oregon White were Roberto Hernandez (1,044), Codey Dunbar (944), Immanuel Arellano (886) and Bryan Immel (877).
Bryce VanDeWostine added a 905 and Shawn Chandler had an 875 for Erie-Prophetstown, while Robert Winters (706) and Keith Goodson (662) also bowled.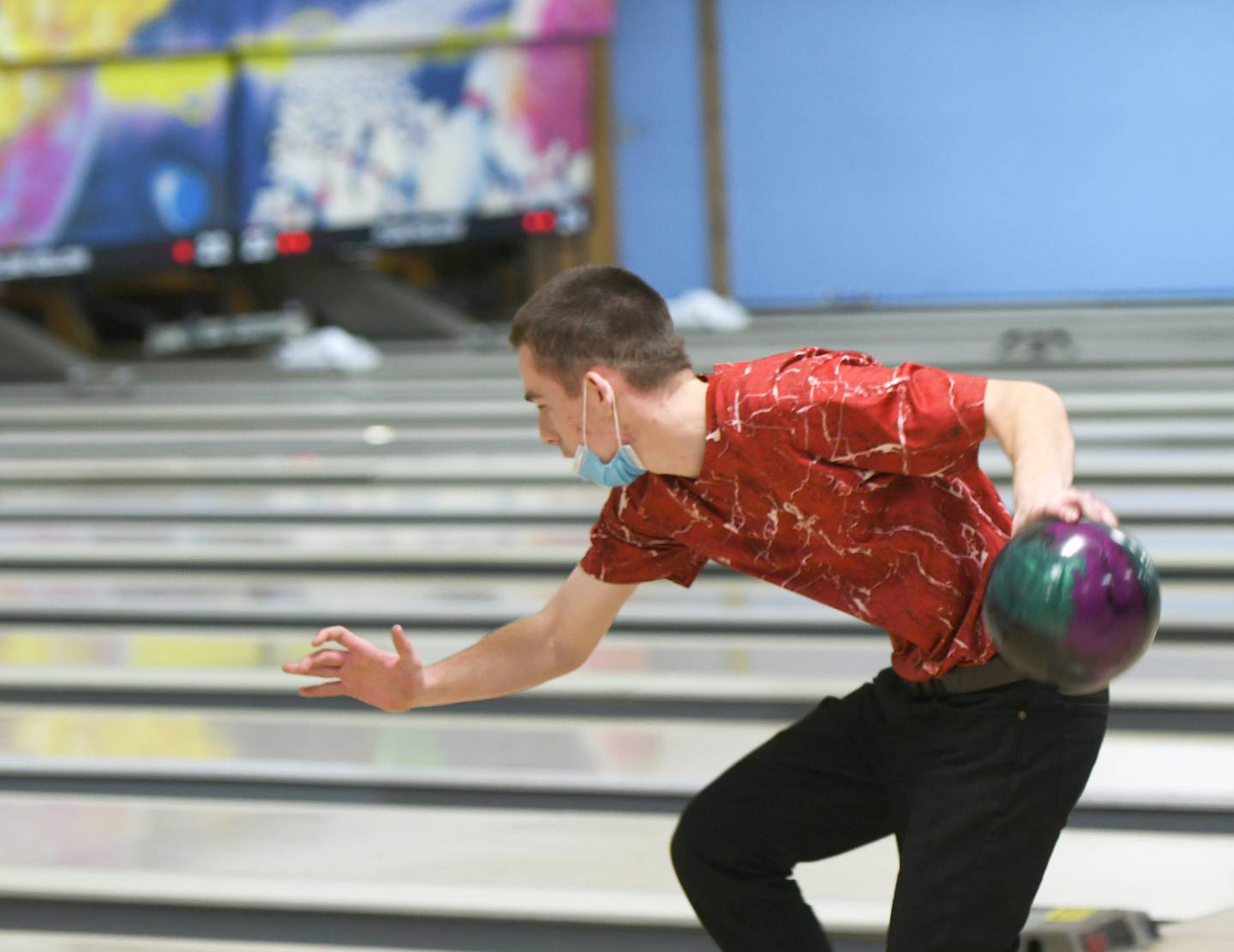 Girls basketball
Newman 27, Christian Life 25: Adalyn Waldschmidt hit a contested layup at the buzzer in an Amboy Shootout game to lift the Comets to their first win of the season.
After Newman (1-3) called a timeout with five seconds left and the score tied 25-25, Shannon Kelly passed it to Waldschmidt at half court, and Waldschmidt dribbled all the way to the basket for the game-winner.
Waldschmidt had eight points and 16 rebounds for the Comets, who shut out the Eagles in the first quarter and led 13-2 at halftime before Christian Life rallied. Madison Duhon scored four points for Newman, and Kelly grabbed 12 rebounds.
Abby Alvarez led the Eagles with nine points.
Amboy 42, Orion 20: The Clippers picked up a win at their own shootout, jumping out to a 13-4 lead in the opening quarter, then stretching it to 22-7 by halftime.
Olivia Dinges had a double-double for Amboy with 16 points, 11 rebounds, four steals and two assists, and Maeve Larson had nine points and six boards. Elly Jones added eight points, six assists and three steals, Courtney Ortgiesen finished with seven points, six rebounds and five blocks, and Lexi Ketchum pulled down six rebounds.
Courtney Farwell's six points led the Chargers.
Quincy 55, Sterling 23: The Golden Warriors fell behind 17-3 in the first quarter, and trailed 31-7 by halftime in a Western Big 6 road loss.
Olivia Turner had 11 points to lead Sterling (1-5, 0-3 WB6), and Kathryn Rowzee scored six.
Taylor Fohey finished with 14 points, and Leah Chevalier added 13 for Quincy.
AFC 34, Oregon 29: The Raiders outscored the Hawks 20-15 in the second half at the Blackhawk Center.
Taylor Jahn had 18 points to pace AFC, while Tatum Stroh scored nine.
Mariah Drake's nine points led Oregon, with Hadley Lutz and Mya Engelkes adding eight each.
Polo 58, Warren 36: The Marcos built their lead throughout the game, then pulled away with a 20-6 scoring edge in the fourth quarter to pick up an NUIC win at home.
Lindee Poper had a double-double of 33 points and 14 rebounds, and she also blocked three shots for Polo. Natalie Nelson added eight points, five rebounds and four assists, Kadence Sheaffer had six points and four steals, and Nicole Boelens finished with five points, seven assists and five rebounds. Madelyn Jones dished four assists for the Marcos.
Adalynn Bohnsack led the way for Warren with 12 points.
Forreston 35, Fulton 27: The Cardinals trailed 17-15 at halftime, but outscored the Steamers 11-5 in the third quarter and 9-5 in the fourth in an NUIC East win at home.
Hailey Greenfield had 14 points and six rebounds for Forreston (2-7, 1-0 NUIC East), while Jenna Greenfield finished with seven points, seven rebounds and three steals, and Brooke Boettner added six points, 11 rebounds, four assists and four steals. Letrese Buisker chipped in eight rebounds and two assists.
Reese Dykstra had eight points to pace Fulton.
Boys basketball
Rock Falls 52, Putnam County 37: The Rockets rallied from an 18-10 deficit through the first quarter, outscoring the Panthers 20-7 in the second quarter and 13-2 in the fourth to open the Colmone Classic with a win in Spring Valley.
Gavin Sands hit four 3-pointers and led Rock Falls (2-4) with 18 points, while Chevy Bates finished with 14, and Booker Cross scored 10.
Eastland 58, Marengo 42: The Cougars led 30-21 at halftime of their Eastland Shootout game in Lanark, then pulled away with a 10-4 scoring edge in the third quarter.
Kellen Henze poured in 29 points for Eastland, with Andy Anderson adding 10.
Matthew Volkening led Marengo with 19 points.
Fulton 54, Byron 37: The Steamers topped the Tigers at the Eastland Shootout in Lanark, rallying from an 18-11 deficit in the opening quarter to take the lead with a 13-2 scoring edge in the second.
Baylen Damhoff finished with 15 points for Fulton (6-0), while Ian Wiebenga had 11, Ethan Price scored nine, and Jacob Jones added eight.
Jordan Croegaert led Byron with 11 points.
Forreston 59, Shullsburg (Wis.) 54: The Cardinals outscored Shullsburg 13-8 in the fourth quarter to pull out a win at the Stateline Shootout in Lena.
Joseph Snyder scored 22 points for Forreston, and Tommy Appel finished with 15.
Heath Poppy had 27 points to pace Shullsburg.
Boys swimming
Tigers take 3rd at Harlem: The Byron co-op scored 172 points to place third at the 7th annual Dave Logterman Memorial Invite at Harlem High School in Machesney Park, finishing behind only Hononegah (273) and Huntley (183).
Dixon senior Carson Faley took part in two wins and two runner-up finishes for the Tigers. He won the 100 butterfly (54.49 seconds) and took second in the 200 freestyle (1:47.26) individually, then joined Nathan Bell, Tyson Politsch and Levi Schamper to win the 200 medley relay (1:42.32) and take second in the 400 freestyle relay (3:25.44).
Schamper picked up Byron's other win in the 100 backstroke (57.05), and he also took third in the 100 butterfly (56.75). Bell was second in the 200 IM (2:06.78) and third in the 100 breaststroke (1:06.11), while Politsch was runner-up in the 100 breaststroke (1:03.46).