It was a good day for local runners at the annual Rock River Run on Saturday at Hoover Park in Sterling, as the Golden Warriors' Dale Johnson won the boys race, and the Rock Falls girls ran to second in the girls event.
Johnson won in 15:26.6, easily outpacing Hampshire Aidan Gonzalez (15:48.4). Johnson led Sterling to the top finish among local teams, as the Warriors placed seventh with 220 points; Kaneland won with 55, 10 fewer than Belvidere North.
Thomas Holcomb was 46th in 17:19.7 for Sterling, with Cameron Taylor (64th, 17:42.0), Conner Pham (77th, 18:03.8) and Ben Munoz-Ripley (79th, 18:06.6) rounding out the team score.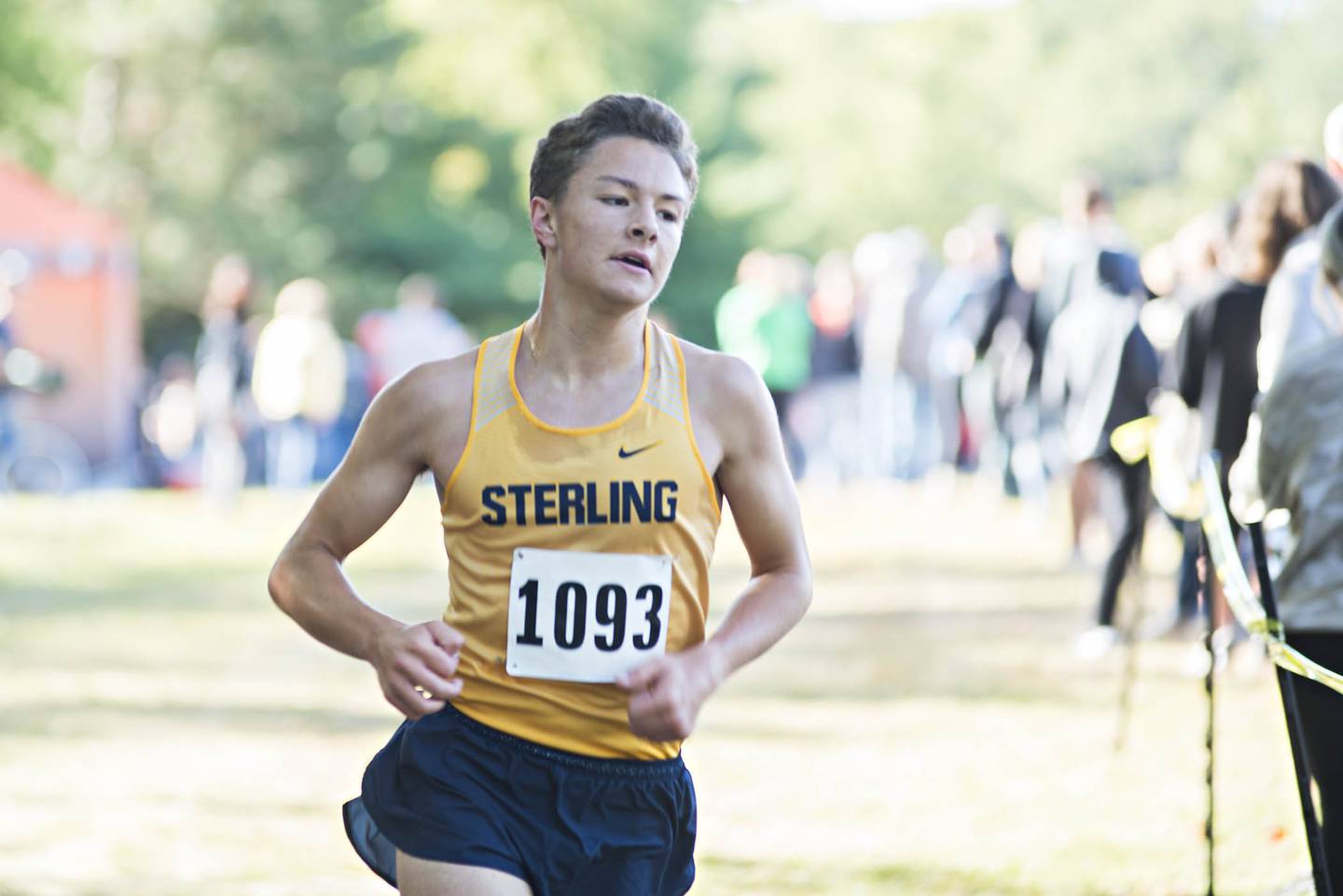 "I was very pleased with the way we competed today, we had several season and lifetime PRs," Sterling coach Greg Hendrix said. "Dale ran a great race today. A couple of runners in the front group got tangled up after the first mile, and Dale was able to sidestep that and pull away from the field after that. He was very composed today, both physically and mentally."
Rock Falls finished ninth with 280, led by top-100 finishers Jose Gomez (39th, 17:04.4), Matthew Marcum (45th, 17:18.0), Anthony Valdivia (66th, 17:44.1) and Victor Rivera (87th, 18:16.3).
"The boys team is coming on, and I think this young team will keep improving and have a chance to advance out of regionals, since the top six go to sectionals this year instead of the top five," Rock Falls coach Mark Truesdell said.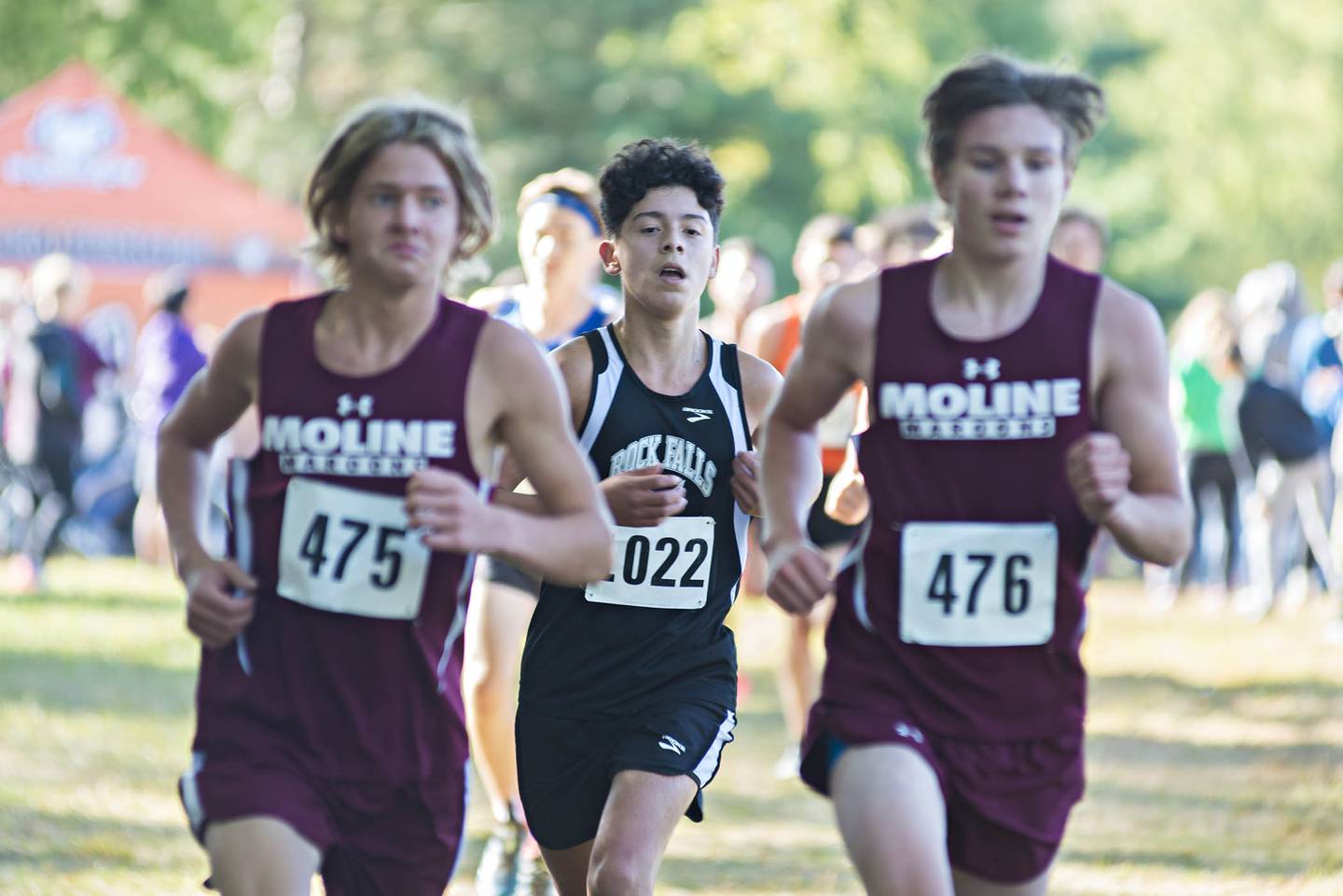 Dixon and Eastland both had individual competitors. Jacksen Ortgiesen was 50th for the Dukes in 17:38.9, while Jack Johnson took 63rd (17:38.9) and Bradley Boedecker placed 78th (18:06.2). Eastland's top finisher was Hudson Groezinger in 88th (18:19.5).
"We only have five boys on the team, so we ran three in the varsity race and two in the fresh-soph race," Dixon coach Simon Thorpe said. "We had four PRs out of five runners, so it was a good day."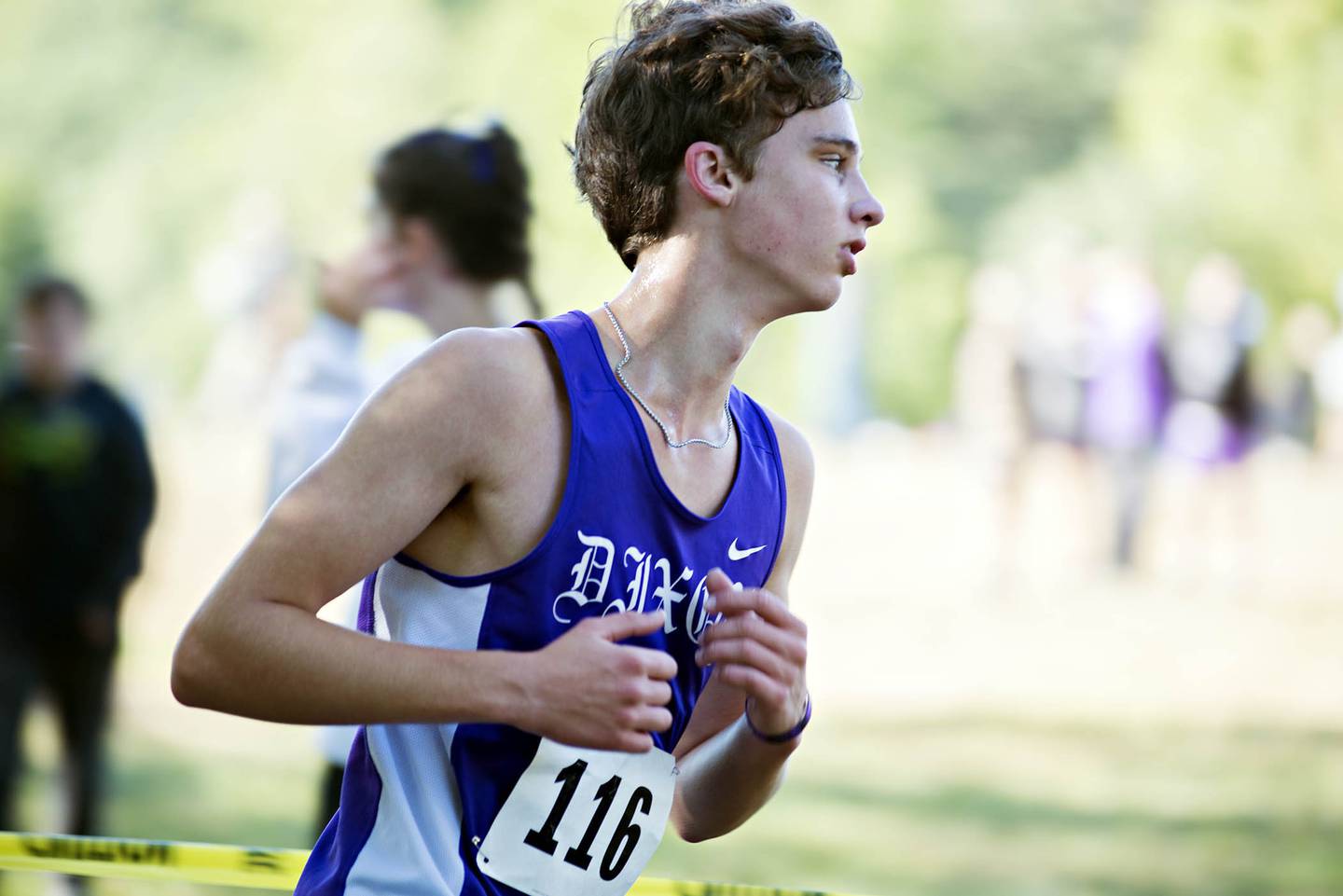 In the girls race, Rock Falls had two runners in the top five on its way to 133 points, second only behind Kaneland (74).
Hana Ford took third in 19:28.1, and Tayli Hultin was fifth in 19:42.1 for the Rockets; United Township's Maddie Miller won in 18:40.2, 40 seconds ahead of runner-up Alli Gonnella of Kaneland (19:20.4).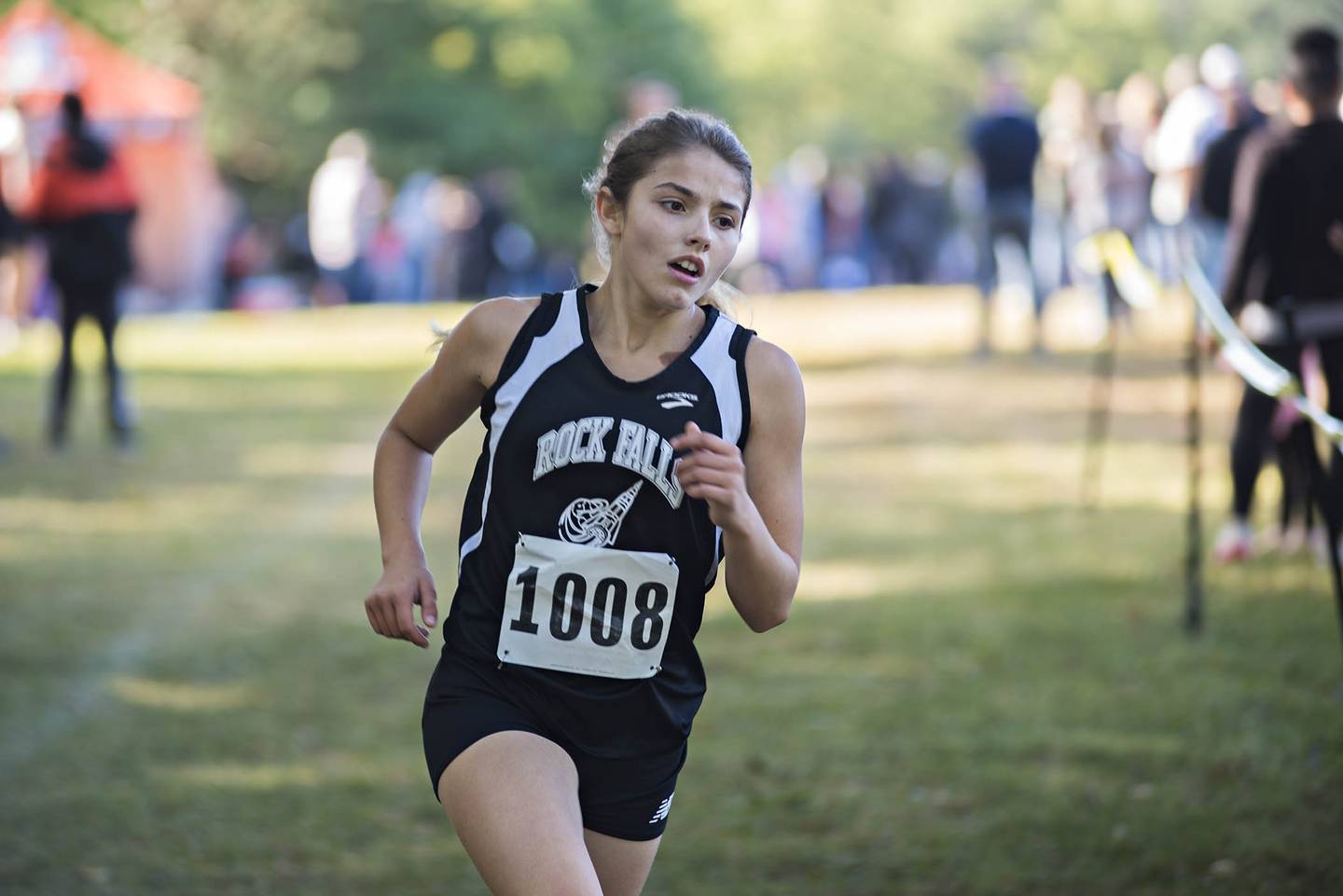 Also for Rock Falls, Gracie Rippy took 17th (20:37.5), Brooke Howard finished 47th (21:36.1), and Calin Gaulrapp placed 92nd (22:43.2) as she continues to recover from a bout with mononucleosis.
"It was a breakout day for the girls; we finally got the whole group running on the same page," Truesdell said. "Calin has been out since August, and just started running this week, but she's been there helping the team. Hana ran well, and Tayli told me earlier this week that after three years, she's finally figured out what I've been trying to tell her – which is always nice to hear.
"I feel like we kind of hit a wall after COVID, but maybe now we can start to get it rolling like a conveyor belt again."
Sterling placed seventh as a team with 196 points. Socring runners were Rhylee Wade in 20th place (20:50.6), Lainey Block in 29th (21:02.3), Megan Gingrich in 33rd (21:22.0), Sarah Navarro in 41st (21:25.6), and Emma Anderson in 96th (22:48.5).
"We did amazing; we have a really good front pack with Rhylee, Lainey, Megan and Sarah, and I've been trying to get them to tighten up the pack, and we came through in this race," Sterling coach Megan Grady said. "Rhylee broke 21 minutes for the first time, and Emma really stepped up, too. We had a lot of season bests, a lot of PRs. It's a nice, flat course too, so we were able to get some fast times.
"It was a great day, and it doesn't hurt that it was on our home course, with all the parents and family members and friends there cheering us on."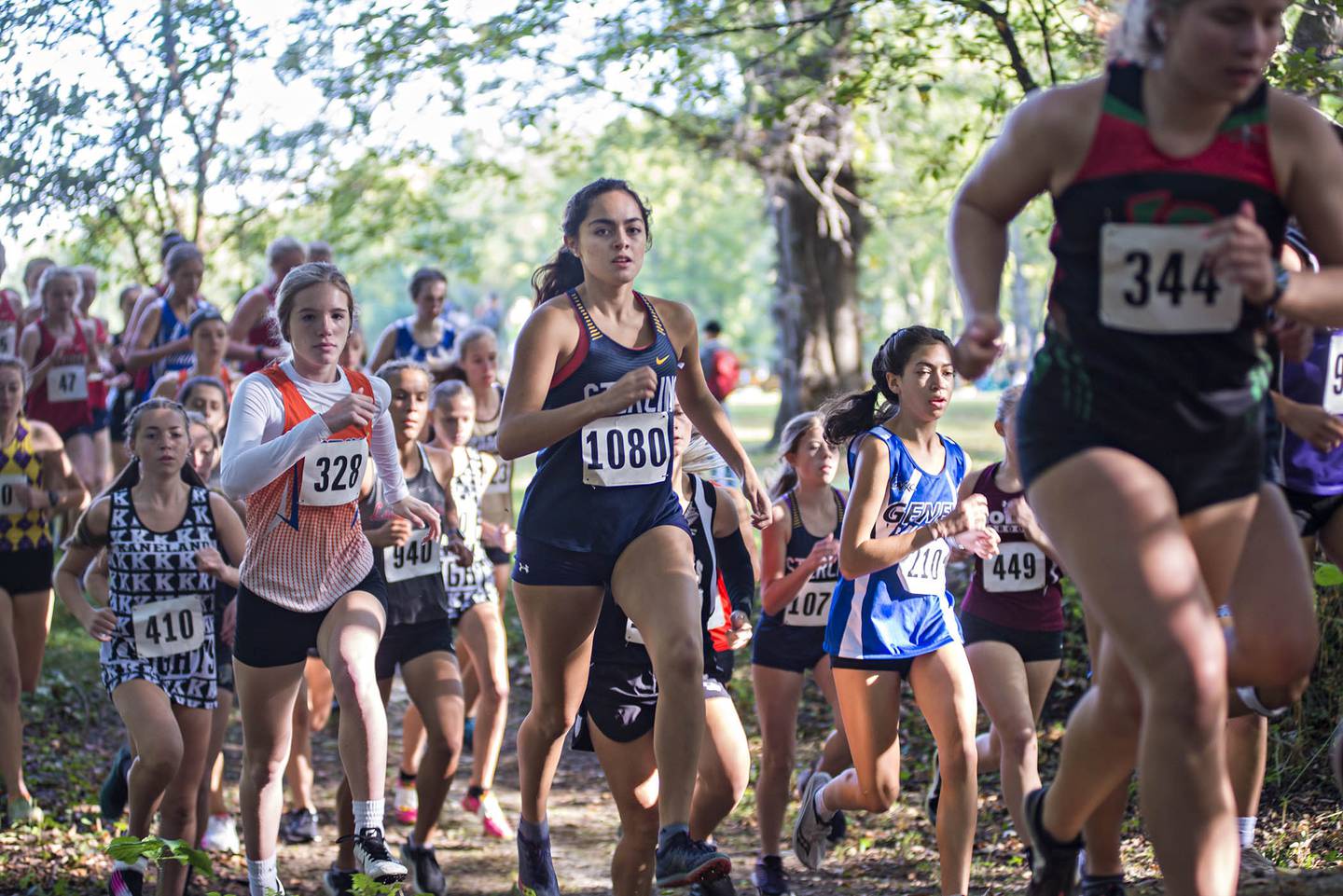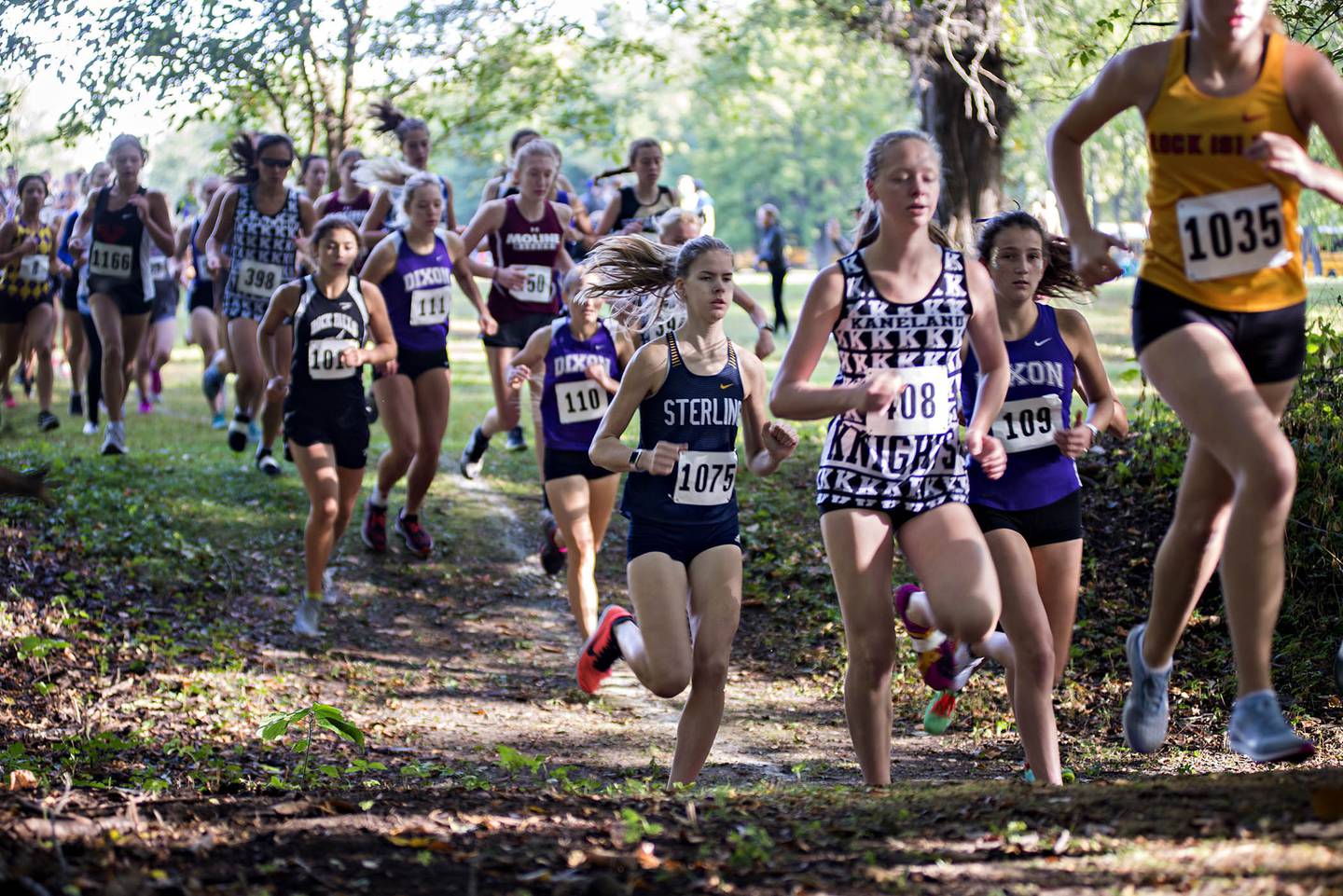 Dixon placed eighth as a team with 216 points. Emily Conderman led the way in seventh place (19:58.2), with Kait Knipple in 24th (21:00.6), Paige Riley in 58th (21:47.6), Hannah Steinmeyer in 67th (22:00.2), and Veronica Wade in 79th (22:26.7).
Eastland placed 18th as a team with 512 points, led by Delaney Wilhelms (101st, 23:05.2), Emma Dampman (121st, 24:03.1) and Natalie Reifsteck (130th, 24:45.2).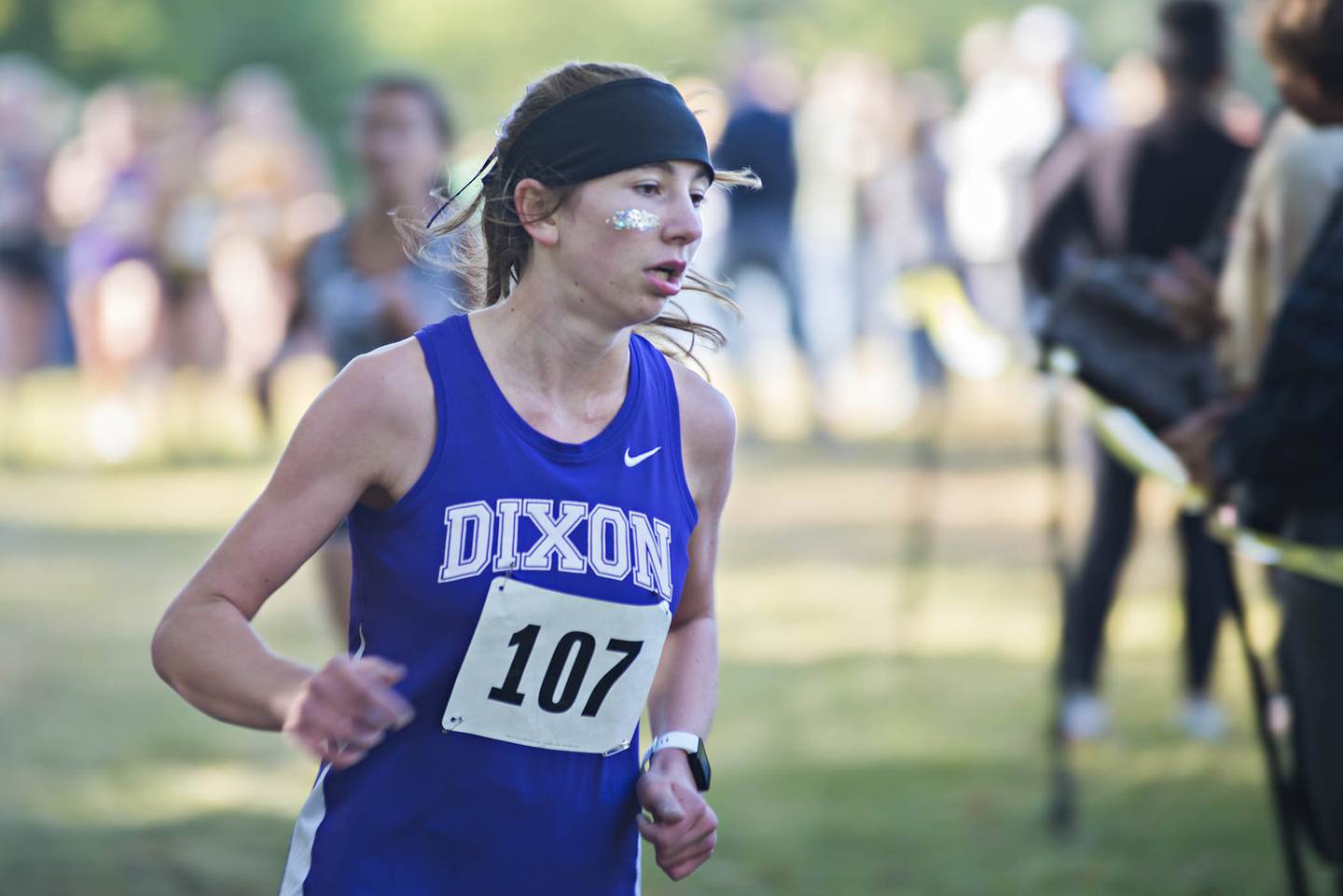 Dixon also ran several of its younger varsity runners at the fresh-soph level, as the Duchesses won the girls race with 26 points. Emma Smith (18:29.6) and Keeley Mick (19:51.7) went 1-2 in that race, with Smith's time beating the varsity winner's time by more than 10 seconds. Emily Smith (6th, 21:10.3), Teyla Wendt (9th, 21:32.5) and Layni Lappin (13th, 22:11.3) all finished in the top 15.
"We kind of ran split squads, and we had a lot of PRs today," Thorpe said. "I was pleased with the effort, especially with Homecoming as a distraction in the background. Emma's time was 10 seconds better than the varsity winner, and that's a girl she lost to in her first race in Galesburg. Keeley took a big step, too, and we're looking for even better days ahead."
On the boys side for Dixon, Aaron Conderman was third in the fresh-soph race in 16:52.7, and Hayden Fulton took 39th in 18:42.0.