ROCK FALLS – The Rock Falls girls cross country team used a 1-2 finish to take the team title at the Twin Cities meet on Tuesday at Centennial Park.
The Newman boys, knowing they would not catch Sterling's Dale Johnson for the individual crown, used pack running effectively to capture the next three finishing spots for the team win.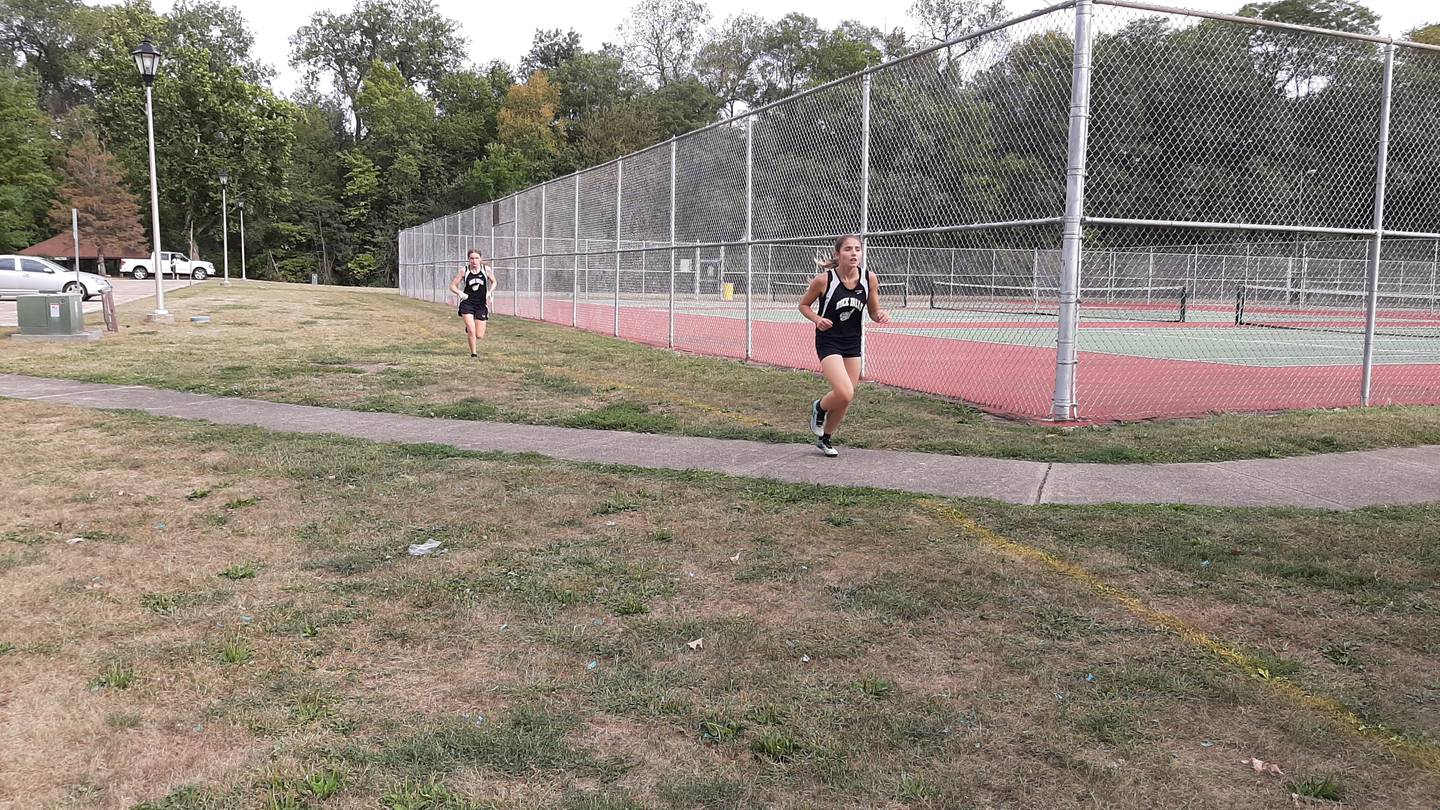 For the girls, Rock Falls' Tayli Hultin took first in a time of 20:10, 22 seconds ahead of teammate Hana Ford.
"I think she's really hurting today, because she probably should have beat me," Hultin said of Ford. "I was expecting her to win up until the last part. I didn't even try to pass her until the last 800."
For the first stretch of the race, looping back around the Hennepin Feeder Canal, the Rockets owned the top five spots, with all five of those runners neck-and-neck with each other.
"Before we ran today, [Rockets coach Mark Truesdell] took all the times of the top five girls for each team from their last meet to show us where we should place," Hultin said. "We knew where we should be when we started."
By the two-mile mark, Hultin and Ford began to pull away, with two more Rockets, Gracie Rippy and Brooke Howard, holding in third and fourth, and another big gap before a pack of runners battling for fifth.
Eventually one of those runners, Sterling's Lainey Block, was able to get by Howard and Rippy, and won a sprint to the finish against Howard to claim third place in 21:24, with Howard two seconds behind her in fourth.
"One of the strategies our coach [Megan Grady] set was that normally we go out fast and then we die, so if we go out slower and conserve our energy, we'll be able to pass more people, and it's also a confidence booster," Block said. "So we all tried to stay together and go slower at the beginning and as we see people it's a motivator to catch up with them."
Block had plenty of teammates packing their way into the top 10. Rhylee Wade was fifth in 21:28, Sarah Navarro was sixth in 21:30, and Megan Gingrich was eighth in 22:11.
Newman's top finisher was Claire Crisham, who took ninth in 22:14.
As a team, Rock Falls finished with 24 points to beat Sterling, who had 35, and Newman, who had 67.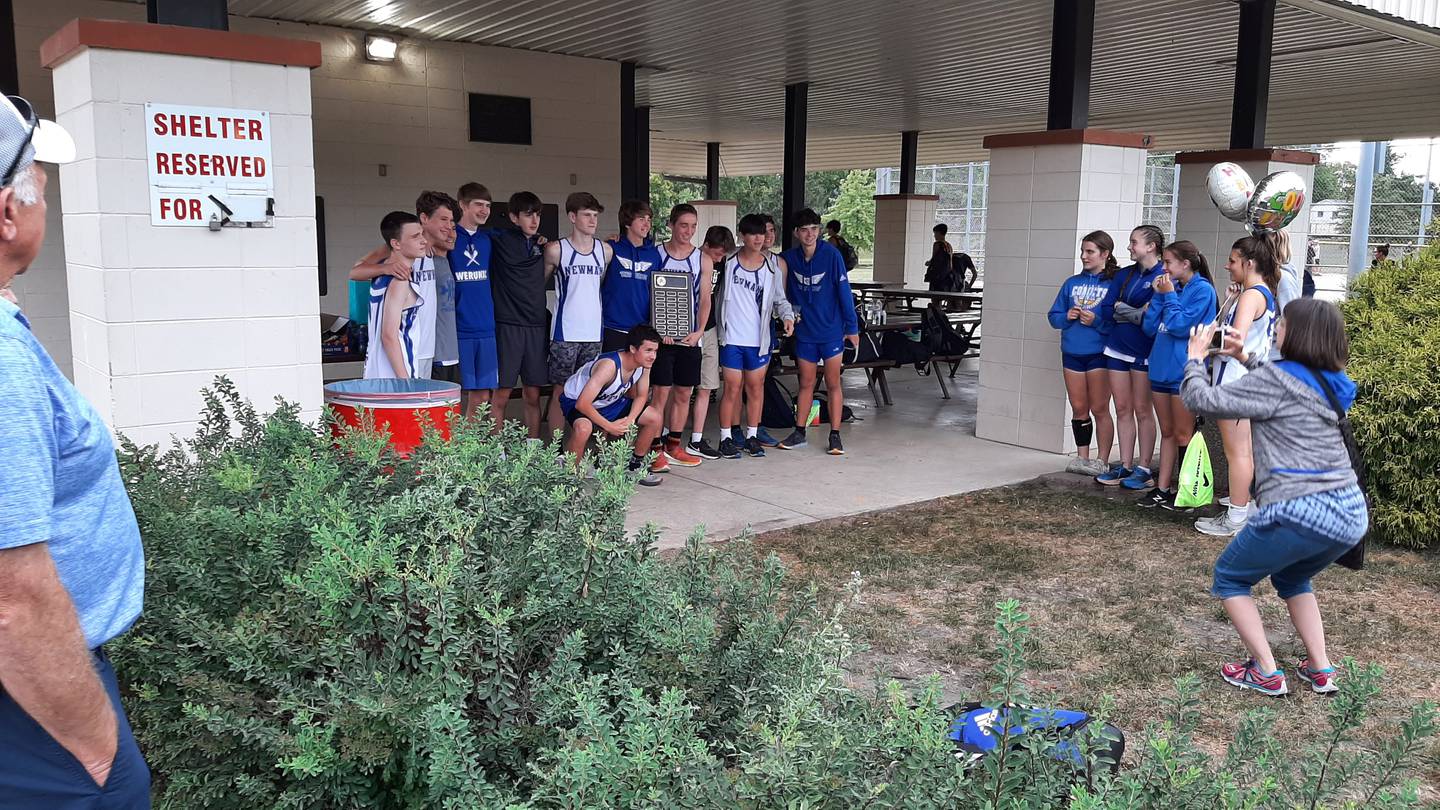 In the boys race, Newman scored 30 to claim first place, beating Sterling by five points. Rock Falls was third with 63.
Johnson pushed to the lead early and just kept building it. He finished in first place by more than a minute in 15:51.
"It was pretty smooth," Johnson said. "It wasn't the hardest run in the world. It's a nice course."
For Johnson, the win comes on the heels of a sixth-place run at the First to the Finish Class 2A run at Detweiller Park on Saturday, and before that he picked up a win at the 12-team Silver Streak Invitational in Galesburg.
"My goal is top five in every single race I do," Johnson said. "I'm going to have to improve a lot; last week in Peoria I ended up in sixth, so I'm going to have to improve a lot to keep that spot."
Behind Johnson was a trio of Newman runners, running shoulder-to-shoulder with each other much of the way. Lucas Schaab and Thomas Powers were second and third, in 17:00 and 17:03 respectively, with Lucas Simpson crossing the line in fourth in 17:11.
"I think it was a great day," Newman's Kaden Welty said. "I think everyone ran great. Everyone found a way to push themselves a little harder."
Sterling got a sixth-place run from Cameron Taylor in 17:23 and a seventh-place from Thomas Holcomb in 17:25. Ben Munoz-Ripley finished 10th, one second behind Newman's Kenny Boesen after a sprint to the finish.
The top Rock Falls runner was Matthew Marcum, fifth in 17:22. Jose Gomez finished eighth.