DIXON – The Dixon Historic Theatre is looking to become the centerpiece for the cultural ecosystem in the area.
The century-old theater will be having a grand reopening in September, following years of efforts to streamline and improve operations as a community icon and tourism magnet.
Revitalization plans were delayed for a year because of the coronavirus pandemic, but full-time staff were able to come back in April and it's been "all hands on deck," theater Executive Director Tim Boles said.
The onslaught of repairs and renovations include replacing the fly system that controls the stage rigging, installing new curtains, removing and bringing the fire escape up to code, giving the facility a deep cleaning, making major repairs to the boiler and air conditioning, installing smart lighting, and providing upgrades to the sound system.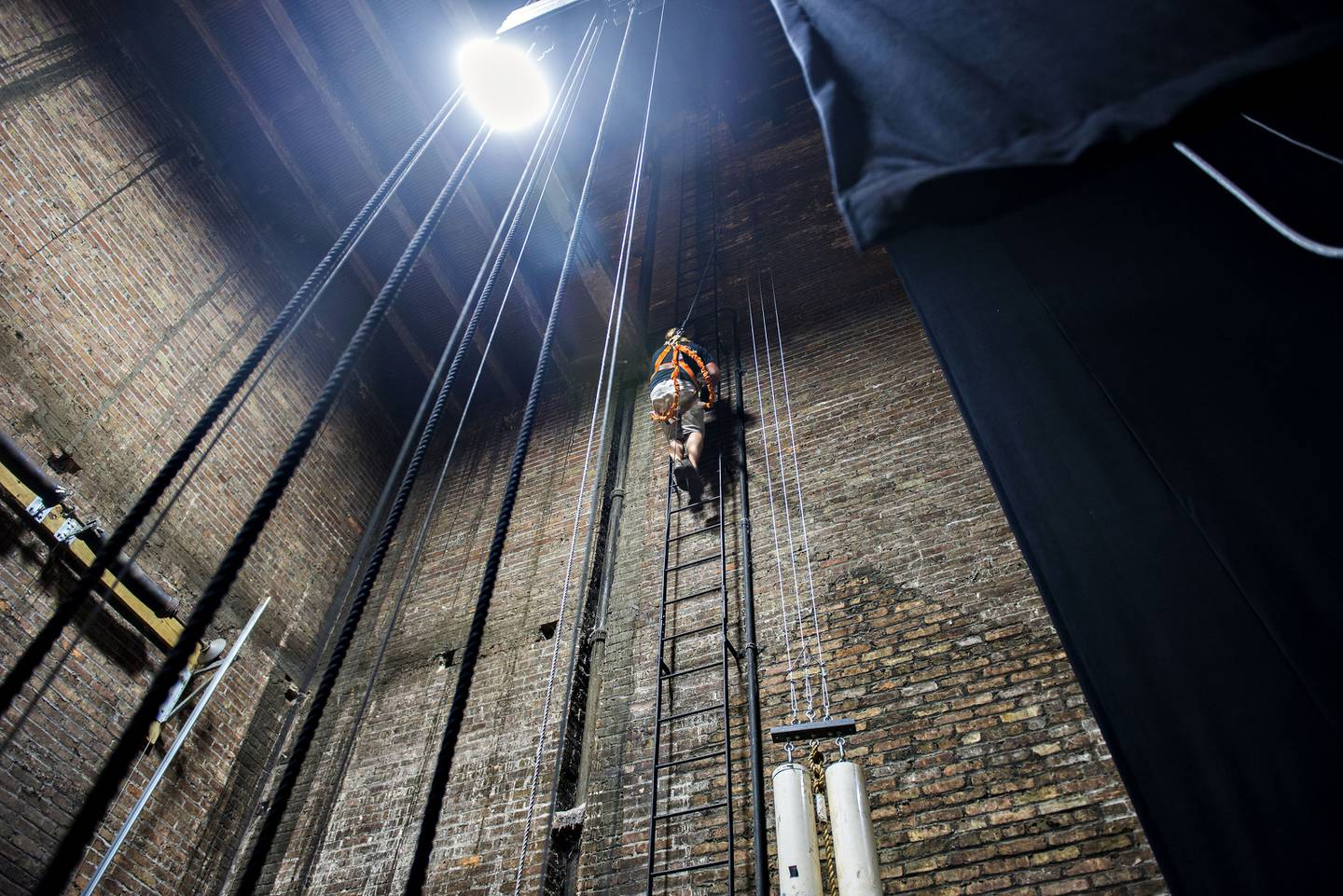 The theater also released its upcoming season of bigger-name acts, including a kickoff with Broadway star Franc D'Ambrosio, preceded by a master class and talent search to find a local performer to appear alongside him.
The goal is to also become a full-time performing arts center, rather than just a production here and there, he said.
"We want to be something that's really knit into the fabric of the community," he said.
That will include a community theater and a children's theater year-round.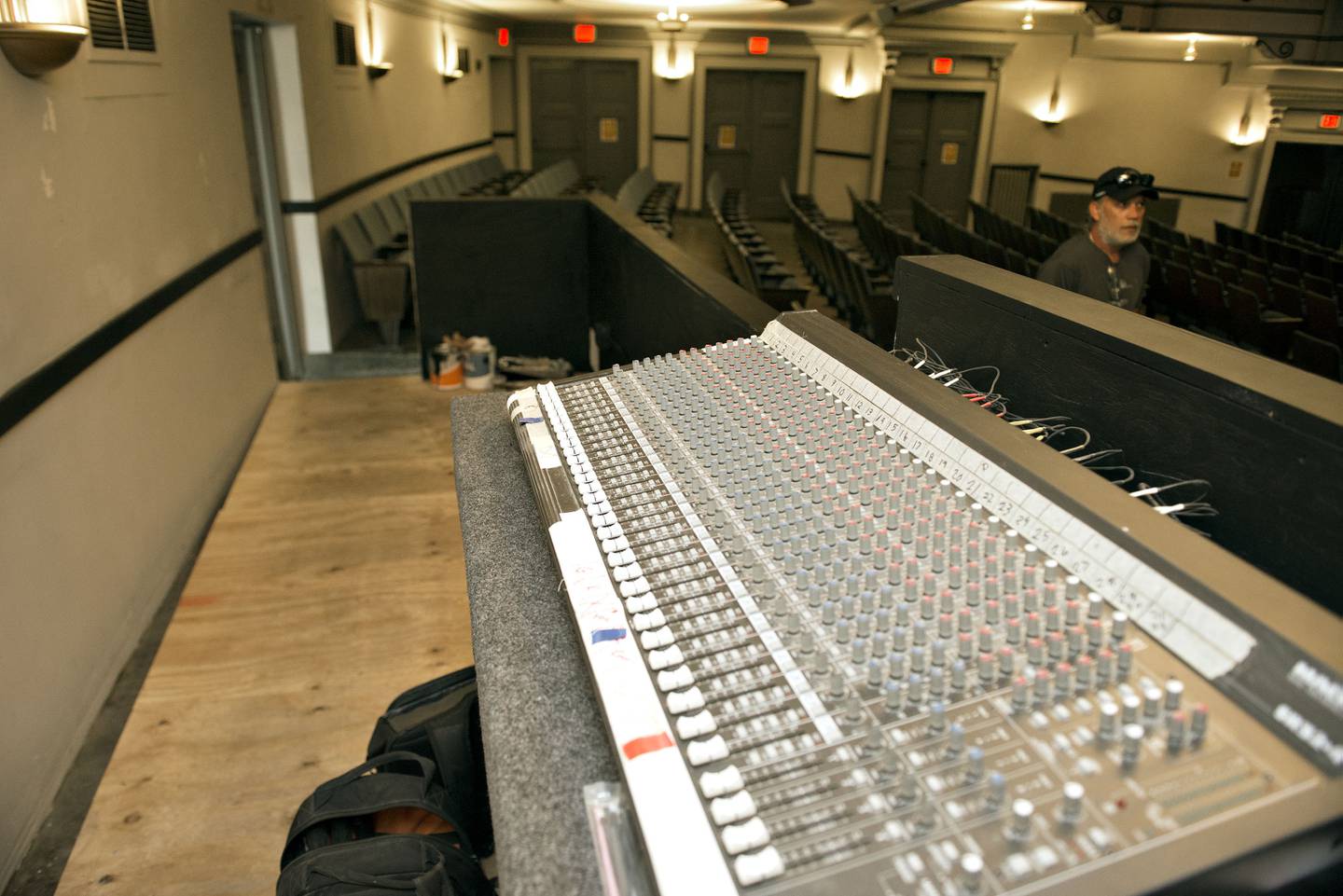 Especially in a more rural area, the theater can be the cultural heart of the community and is often referred to as a gem of the city, he said.
"It's a place for everyone to come and be together," Boles said.
It's also a tool to help attract visitors to town to take in a show, eat at restaurants, go shopping and see the sites.
"This is a way for the whole town to get exposure," he said. "We're doing everything we can to reach out to the whole region."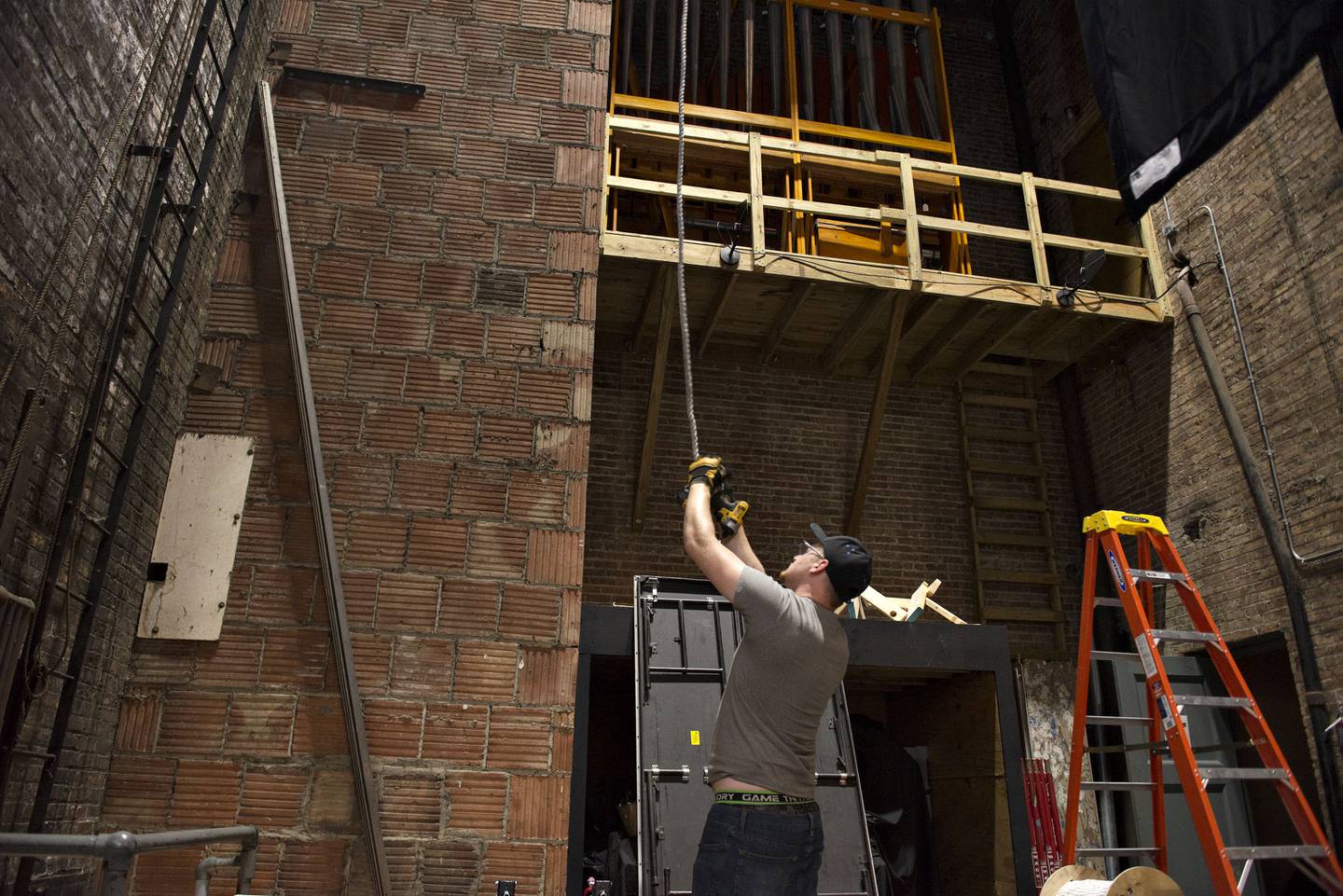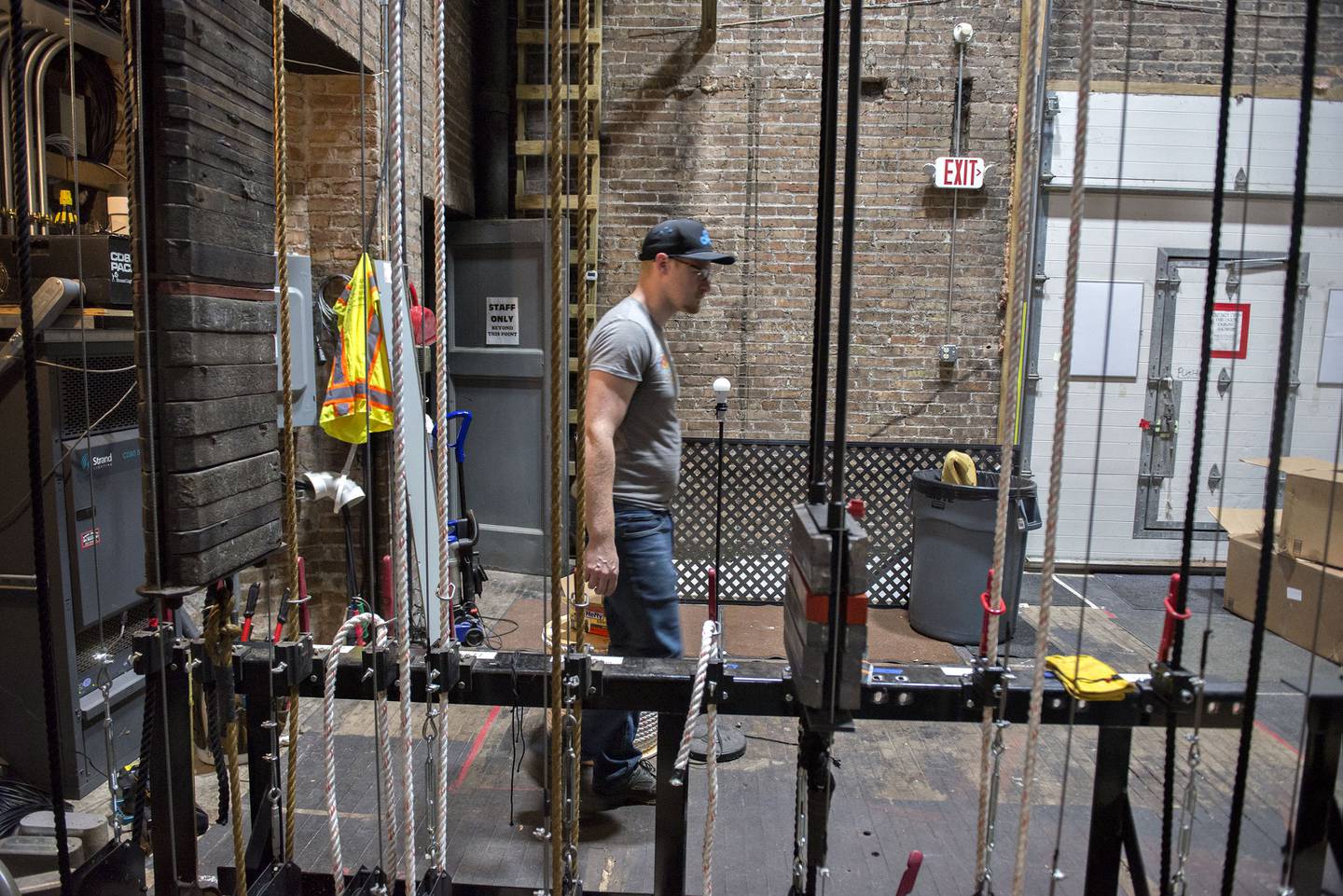 There are six full-time staff members, and Boles said they hope to expand once they reopen. The theater also been working to create a network of volunteers to help out.
To help the theater book a high-caliber acts, the City Council agreed in February to give the theater $200,000 for programming.
"We're going to open with a bang, and the city's donation helped us to spend other funds getting things ready," Boles said. "People are going to notice the lights on a lot more."
Staff members are also readying a downtown box office location at 93 S. Hennepin Ave., because there's not much office space at the theater.
"People, I think, are more than excited; it's a great opportunity for world-class entertainment," he said.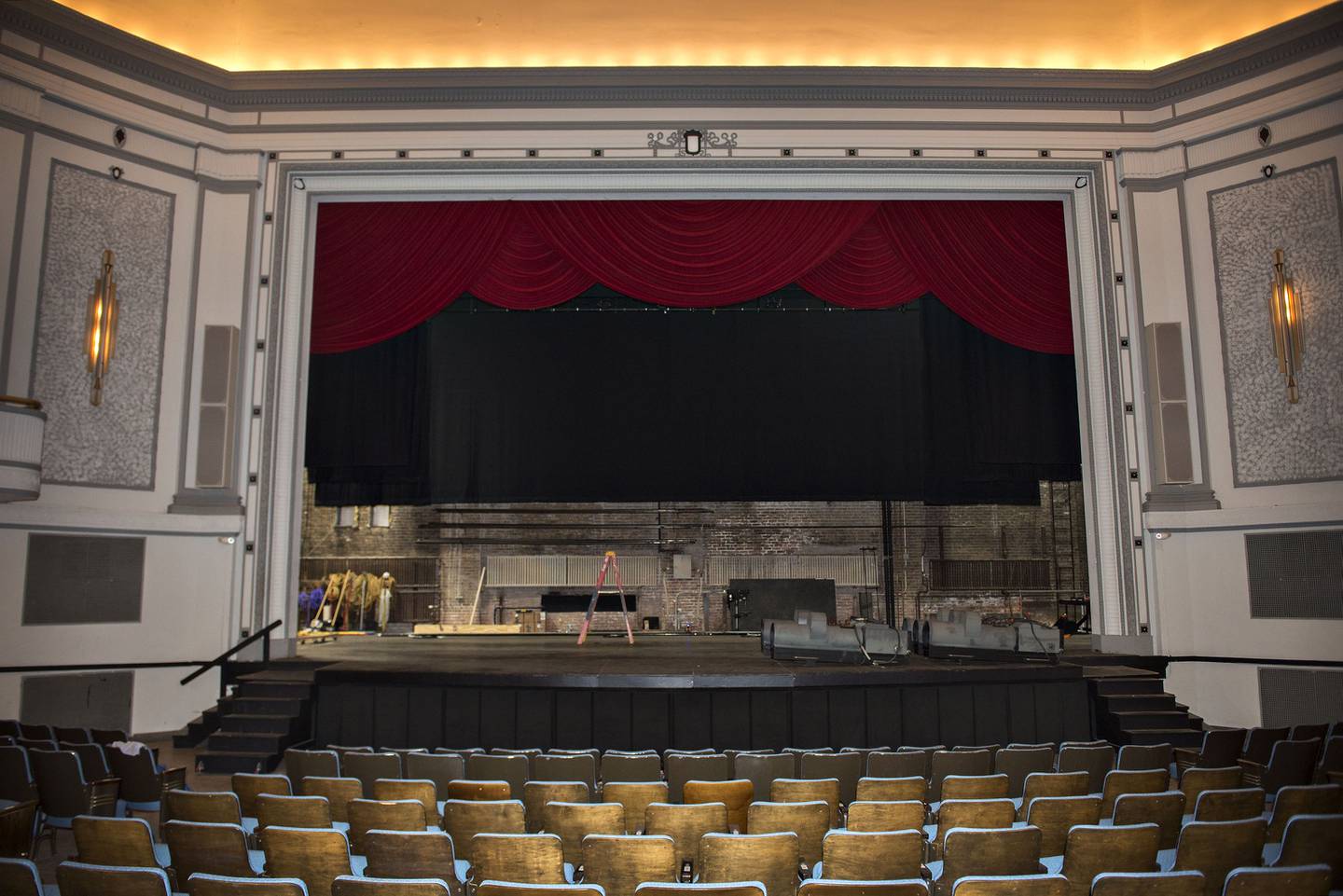 Plans raise the theater's profile started in 2016, following about 2 years of confusion as to whether it was owned by nonprofit Dixon Theatre Renovation Inc. or the county. The city, county and nonprofit entered into a partnership in 2017 to create a new group that will take on ownership and decisions for the theater.
In 2017, before a new group was formed, the theater made an agreement with Florida-based production company Cue Theatricals, which brought seven nationally touring shows to the facility, but decided not to pursue a second season.
Historic Dixon Theatre Group replaced DTRI in 2019, rebranding the Historic Dixon Theatre as The Dixon Historic Theatre, but new programming was delayed because of COVID-19.
The lineup for the theater's reopening season includes:
Franc D'Ambrosio's Broadway, Songs From The Great White Way, 7:30-10 p.m. Sept. 4
Lorrie Morgan, country music artist, 7:30 p.m. Sept. 18
October Rendezvous, 5:30 p.m. Oct. 6
Completely Unchained, The Van Halen Tribute Band, 7:30-10 Oct. 27
Who's Bad: The Ultimate Michael Jackson Experience, 7:30-10 p.m. Nov 5-6
November Rendezvous Arts, 5:30-8 p.m. Nov. 11
A Christmas Carol, 7:30-10 p.m. Dec. 3, 4 and 5, a faithful, fast-paced rendition of the Dickens classic
December Rendezvous Acts, 5:30-8 p.m. Dec. 9;
Find tickets at dixontheatre.com