Here are five boys basketball players to watch in the Sauk Valley area during the 2023-24 season.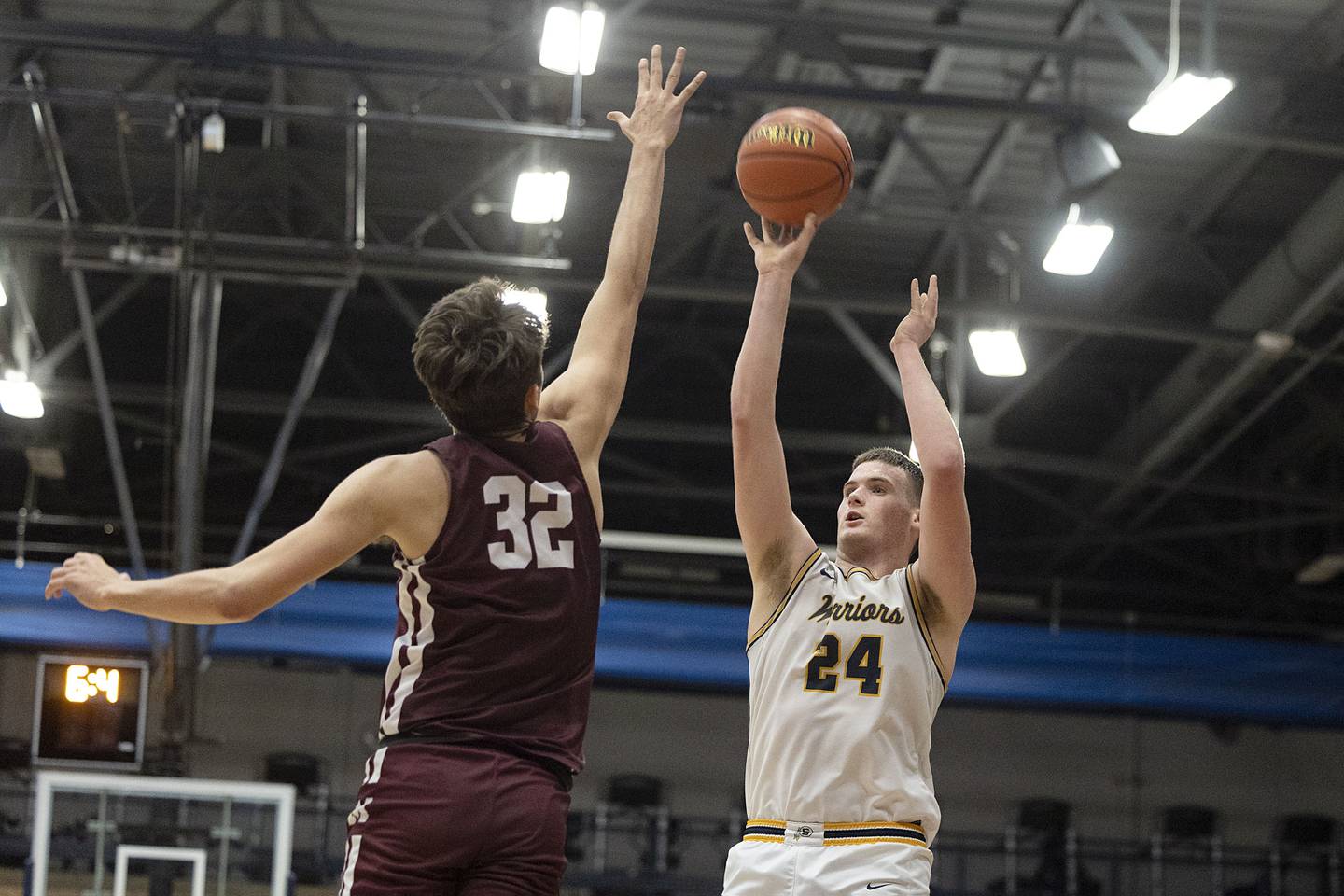 Lucas Austin, Sterling, sr., F
The 6-foot-7, 255-pound Austin took his game to another level as a junior, averaging 16.5 points, 7.3 rebounds and 1.4 assists per game on his way to an Illinois Basketball Coaches Association Class 3A All-State Third-Team selection. Last season, he broke the school record of 138 career 3-pointers, previously held by Drew Pace. A multi-sport star, Austin has Division I football offers from West Virginia and about a dozen FCS and non-power 5 schools.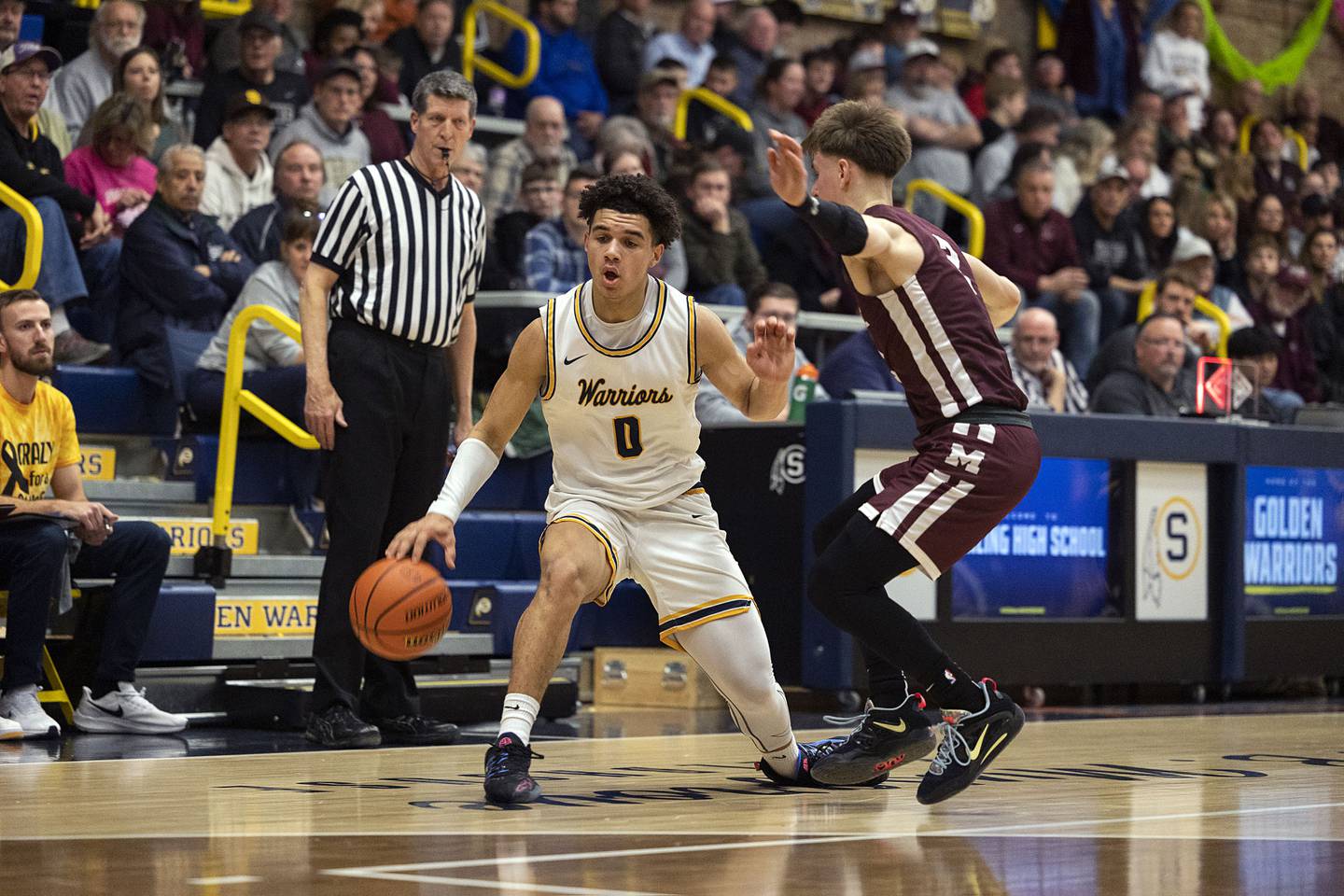 Andre Klaver, Sterling, sr., G
The 6-foot-2, 190-pound Klaver was the 2022-23 SVM Boys Basketball Player of the Year, averaging 16.7 points, 4.2 rebounds, 4.3 assists and 1.8 steals per game. He was also an IBCA Class 3A All-State Second-Team selection, an AP All-State Honorable Mention, and a First-Team All-Western Big 6 selection last season. Klaver helped lead Sterling to a 24-9 record, regional title and Sweet 16 appearance last year.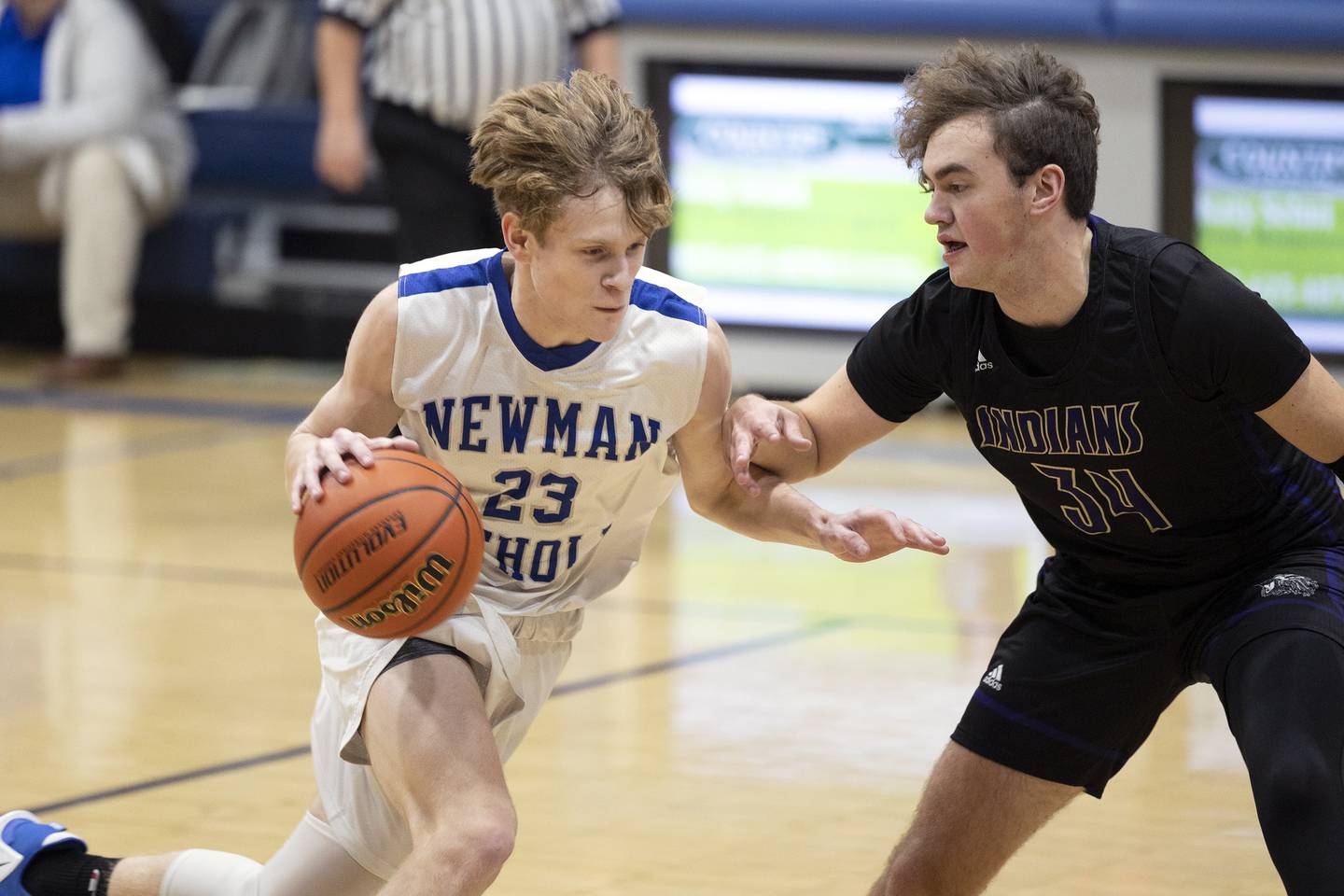 Lucas Simpson, Newman, sr., F
Simpson averaged 19.9 points (2nd in area), 7.1 rebounds, 1.9 assists and 4.7 steals per game as an AP All-State Honorable Mention, an IBCA All-State Special Mention and a unanimous All-Three Rivers East selection in 2022-23. Simpson's speed on the fastbreak, length, and hustle and aggressiveness allow him to rack up points, rebounds and steals in bunches.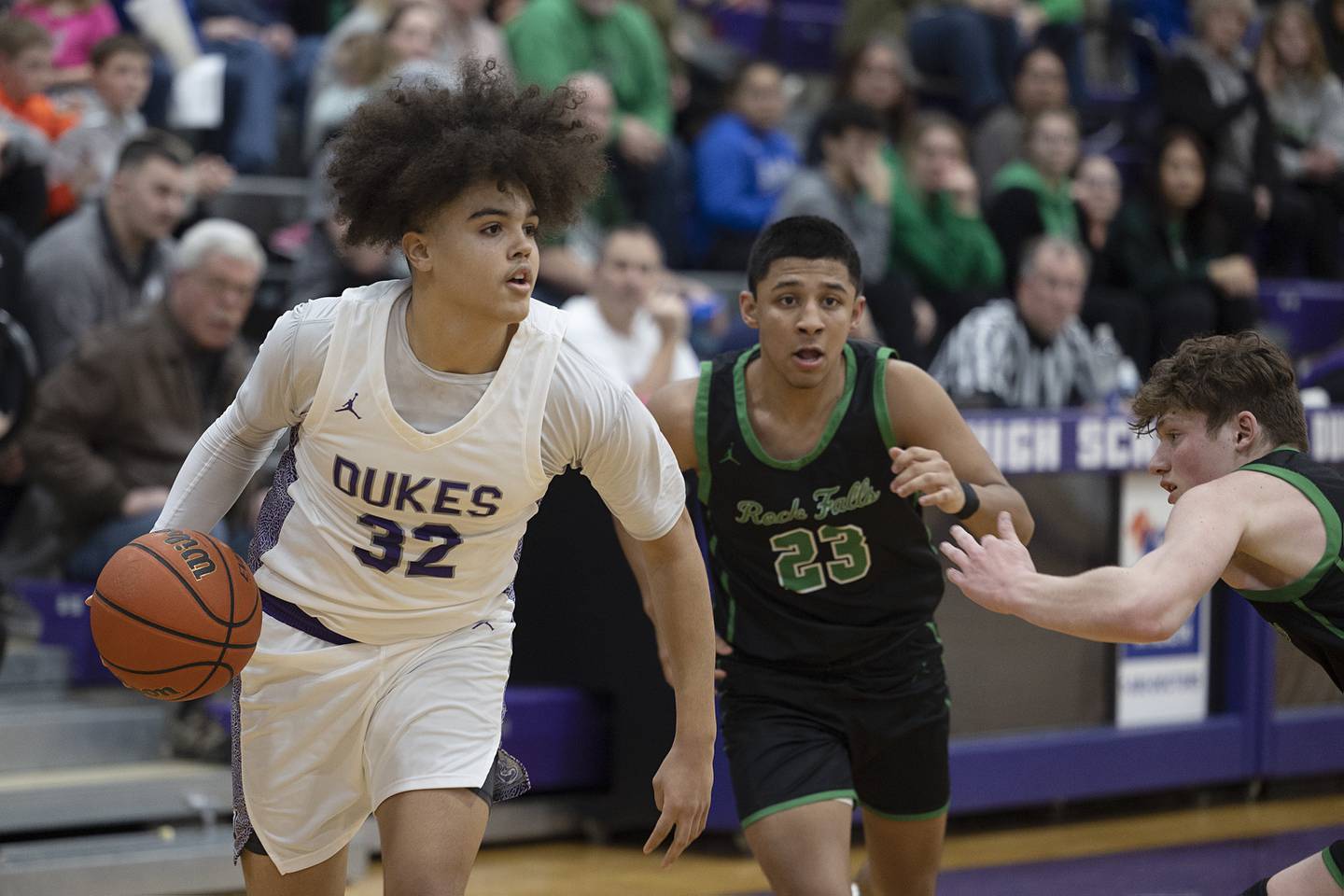 Darius Harrington, Dixon, jr., F
Harrington emerged as a key piece for the Dukes last season, leading the team in points (13.1) and rebounds (7.1), while dishing 1.7 assists per game. He was a First-Team All-Big Northern Conference pick in 2022-23. Harrington's inside-out scoring versatility and rebounding should help Dixon to another solid season.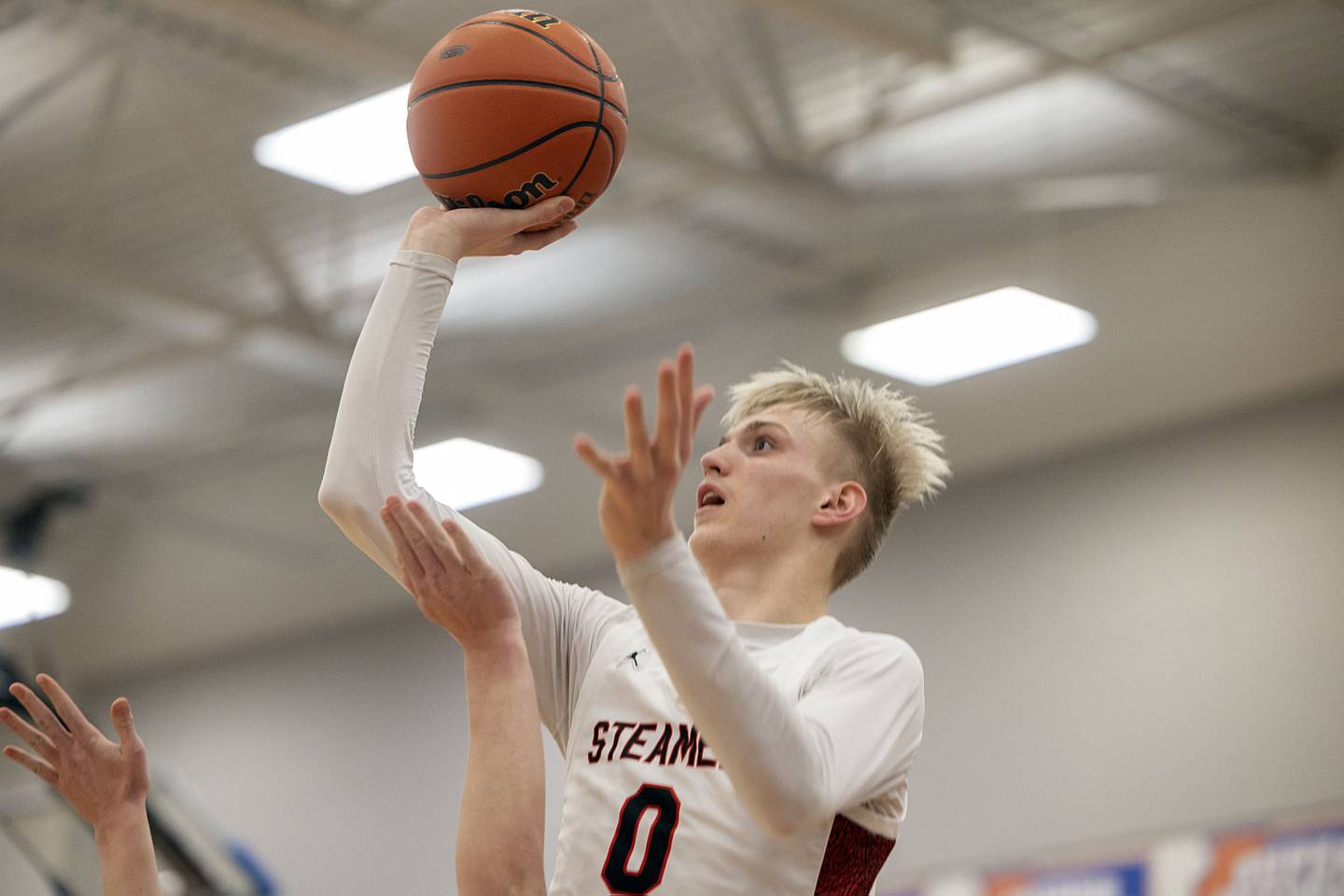 Baylen Damhoff, Fulton, sr., F
The 6-foot-6, 185-pound Damhoff led the Steamers to a 26-10 record, NUIC South championship and Sweet 16 appearance in 2022-23. His 20.2 points per game led the area last season, while his 9.4 rebounds ranked third and 1.6 blocks ranked second. He also averaged 1.4 steals per game last season. Damhoff was named the NUIC South MVP and also was an IBCA Class 1A All-State First-Team selection and AP All-State Second-Team selection.