Girls basketball
Polo 61, Hinckley-Big Rock 59: At Hinckley, the Lady Marcos edged the Royals in a nonconference game Thursday.
Polo was led by Camrynn Jones with 23 points, five rebounds, five assists, four blocks and four steals, Courtney Grobe with 15 points, five rebounds and three steals, and Sydnei Rahn with nine points and four rebounds.
Oregon Thanksgiving Tournament
Amboy 52, West Carroll 17: At Oregon, the Clippers rolled past the Thunder.
Leaders for Amboy were Elly Jones and Maeve Larson with 12 points apiece, Addison Pertell with 11 points and Emily Sachs with 10 points.
West Carroll was led by Emma Randecker with five points and McKenzie Ballard with four points.
Lena-Winslow 49, Oregon 24: At Oregon, the Hawks fell into a 29-14 halftime deficit and never recovered against the Panthers.
Leaders for Oregon were Alease McLain with eight points and Sarah Eckardt with six points.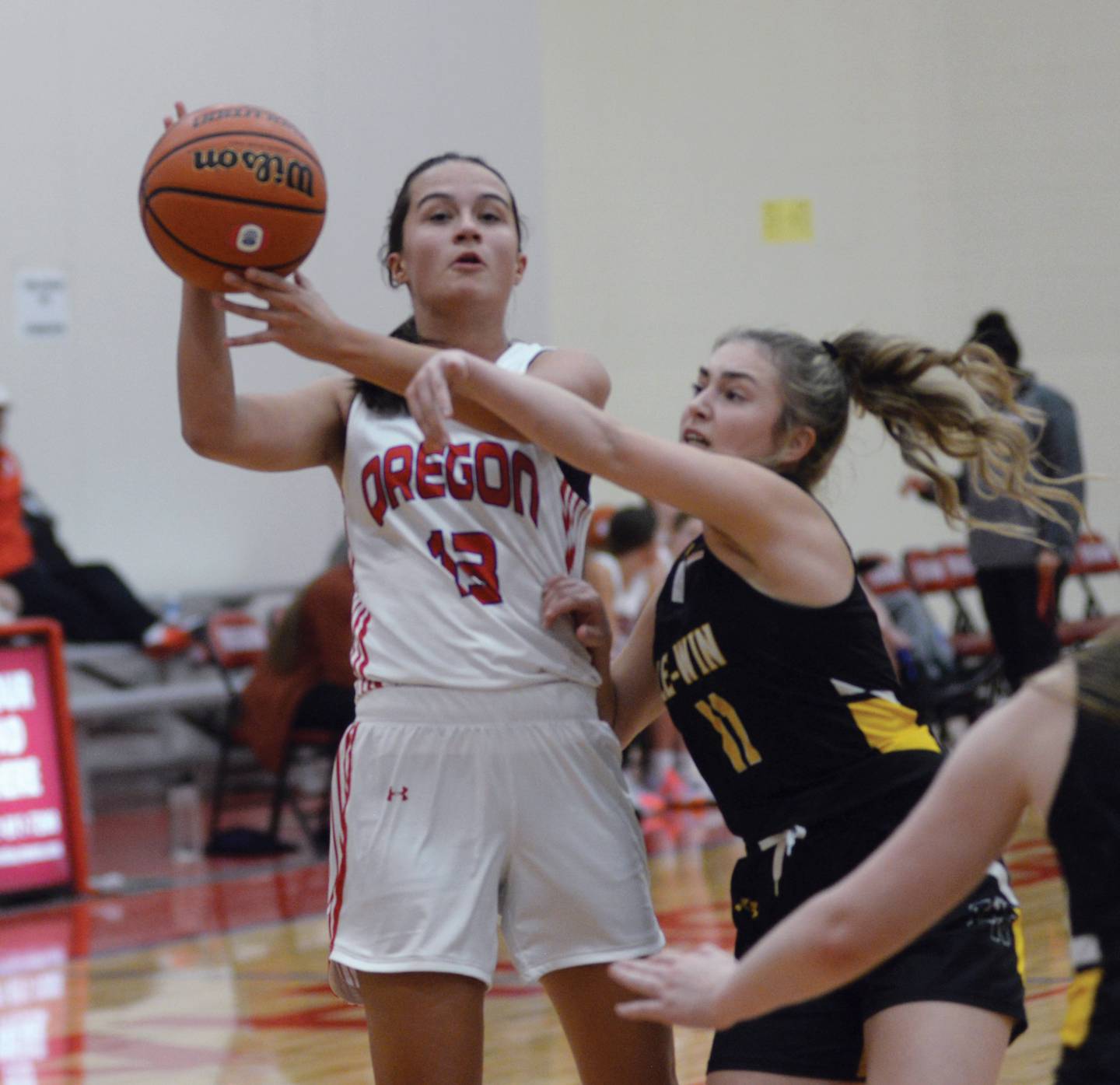 Forreston Thanksgiving Tournament
Eastland 63, Winnebago 34: At Forreston, the Cougars built a 36-19 halftime lead on their way to a decisive win over the Indians.
Leaders for Eastland were Trixie Carroll with 18 points, eight rebounds and four steals; Lily Mullen with 18 points, six assists, three rebounds and two steals; and Olivia Klinefelter with 13 points, eight rebounds, two assists and two steals.
Orangeville 49, Forreston 10: At Forreston, the Broncos built a 28-0 first-quarter lead en route to a lopsided win over the Cardinals.
Jenna Greenfield led Forreston with five points.
Boys bowling
Oregon 3,438, Erie-Prophetstown 2,313: At Town & Country Lanes in Mt. Morris, the Hawks defeated the Panthers by 1,125 pins.
Oregon was led by Gavvin Surmo's 675 series (257, 201, 217) followed by Matthew Stahl's 599, Brady Davis' 572, RJ Keene's 551, Codey Dunbar's 528 and Ethan Smice's 513.
Erie-Prophetstown was led by Keith Goodson's 474 series followed by Brenden Boggs-Chavez's 386, Ryder Sumner's 383, Chance Foster's 374, Robert Winters' 354 and Brice Howell's 342.
College men's basketball
Sauk Valley C.C. 77, Southeastern (Iowa) 72: At Dixon, the Skyhawks built a 46-32 halftime lead and fended off the National Junior College Athletic Association Division I 12th-ranked Blackhawks.
Sean Burress paced Sauk Valley (3-0) with 27 points, while Kabine Kaba scored 15 points, LA Fayne scored 12 points, and Jake Gaither added eight rebounds and seven assists.