STERLING – The remains of Juan Antonio "Tony" Anaya, 62, who died Friday in downtown Sterling building, were recovered Tuesday afternoon, the city said in a news release issued less than 24 hours later.
An autopsy was conducted Wednesday.
Kim Johnson, 56, of Sterling, who jumped from her third-floor apartment, remained in critical condition at OSF St. Anthony Medical Center in Rockford, according to the release.
Workers began dismantling, but not demolishing, the building at 406/408 E. Third St. Investigators still were examining the scene of the fire, which began about 2:25 a.m. and displaced the 12 other residents.
A team of experts from the Bureau of Alcohol, Tobacco, Firearms and Explosives expects to finish its on-scene work and turn the site over "to local authorities and ultimately the property owners," by the end of the week, City Manager Scott Shumard said in the release.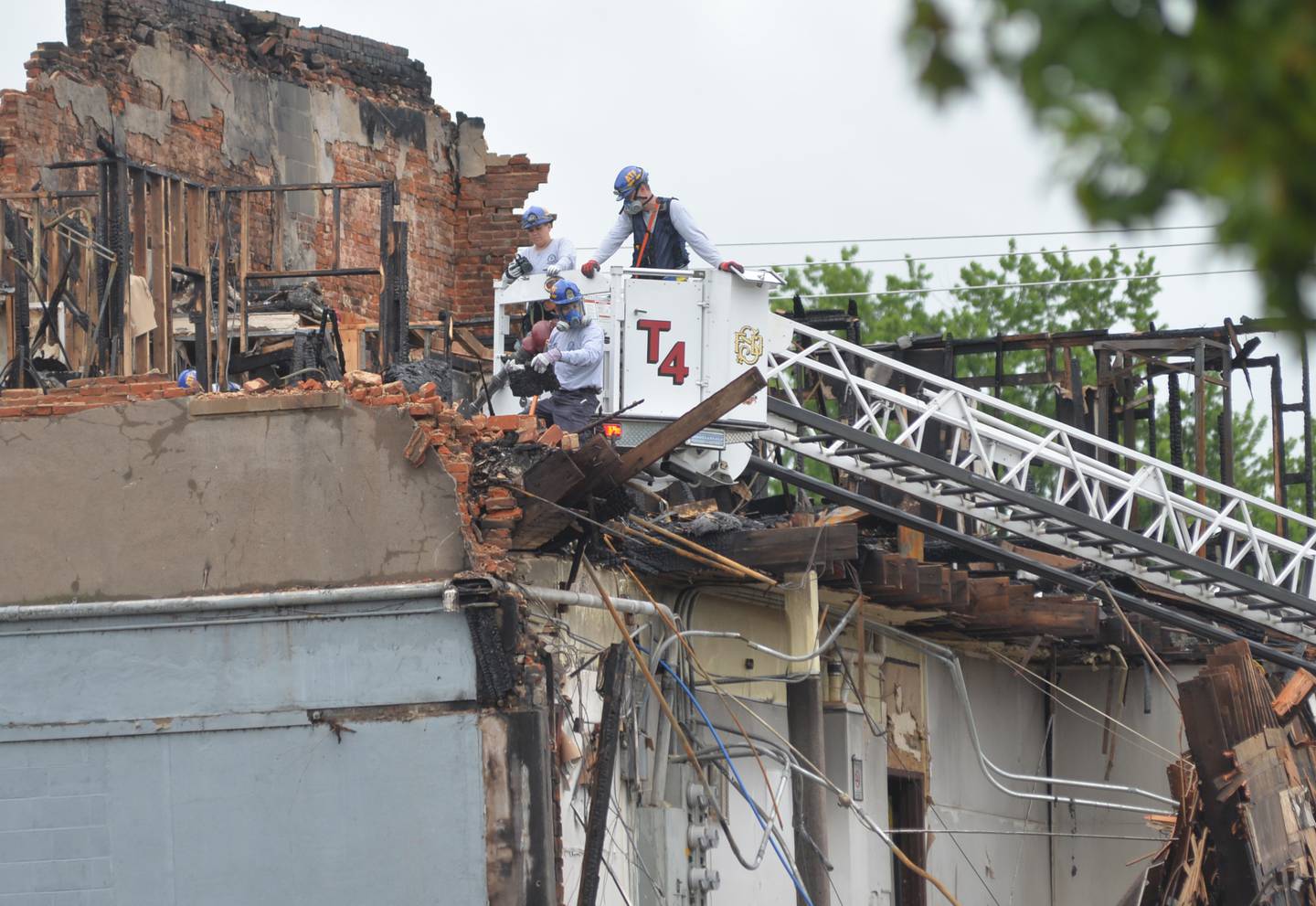 "The ATF will continue their investigation off-site before releasing their findings," he said.
"The investigative team [which includes the Sterling police and fire departments and the Illinois State Fire Marshal] is continuing to evaluate the building and have taken some portions down as the investigation allows.
[ Highly trained ATF arson team investigating fatal Sterling fire ]
"The city will use structural engineers to evaluate the neighboring buildings and coordinate with the appropriate insurance companies to repair or demolish all affected structures," Shumard said.
The three-story commercial and apartment building, which had eight apartments and two commercial spaces, was destroyed by the fire, and the remaining shell is unstable and will be demolished once investigators are finished, Shumard said.
It is owned by Mihail "Mike" Mihalios, 71, of Chicago.
The building due west, at 302 Fourth Ave., is owned by Sterling property management company Kurt & Brian Properties LLC, Whiteside County property records show.
Two of its residents were evacuated during fire and have not been allowed to move back in because part of 406/408 fell on it, and it has not yet been evaluated to see if it is safe, the city has said.
For now, East Third Street/state Route 2 will remain closed from First to Fifth avenues to prevent large trucks from being trapped on East Third, where turning options are restricted between First and Fourth avenues, according to the release.
Barring unforeseen complications, at least one lane will be opened at the end of the week, it said.
East Third Street businesses are accessible via the north-south avenues from Second Street. Trucks must access Route 2 via state Route 40 and Lynn Boulevard.