GRANVILLE — Granville's longtime Fire Chief has retired after 30 years of service to the community.
Ronald Campbell was honored by the village Saturday for three decades of service, 24 of them as Chief.
Campbell will take on an advisory role as Chief of Staff of the Granville-Hennepin Fire District to oversee new policy and procedure roll out for the departments.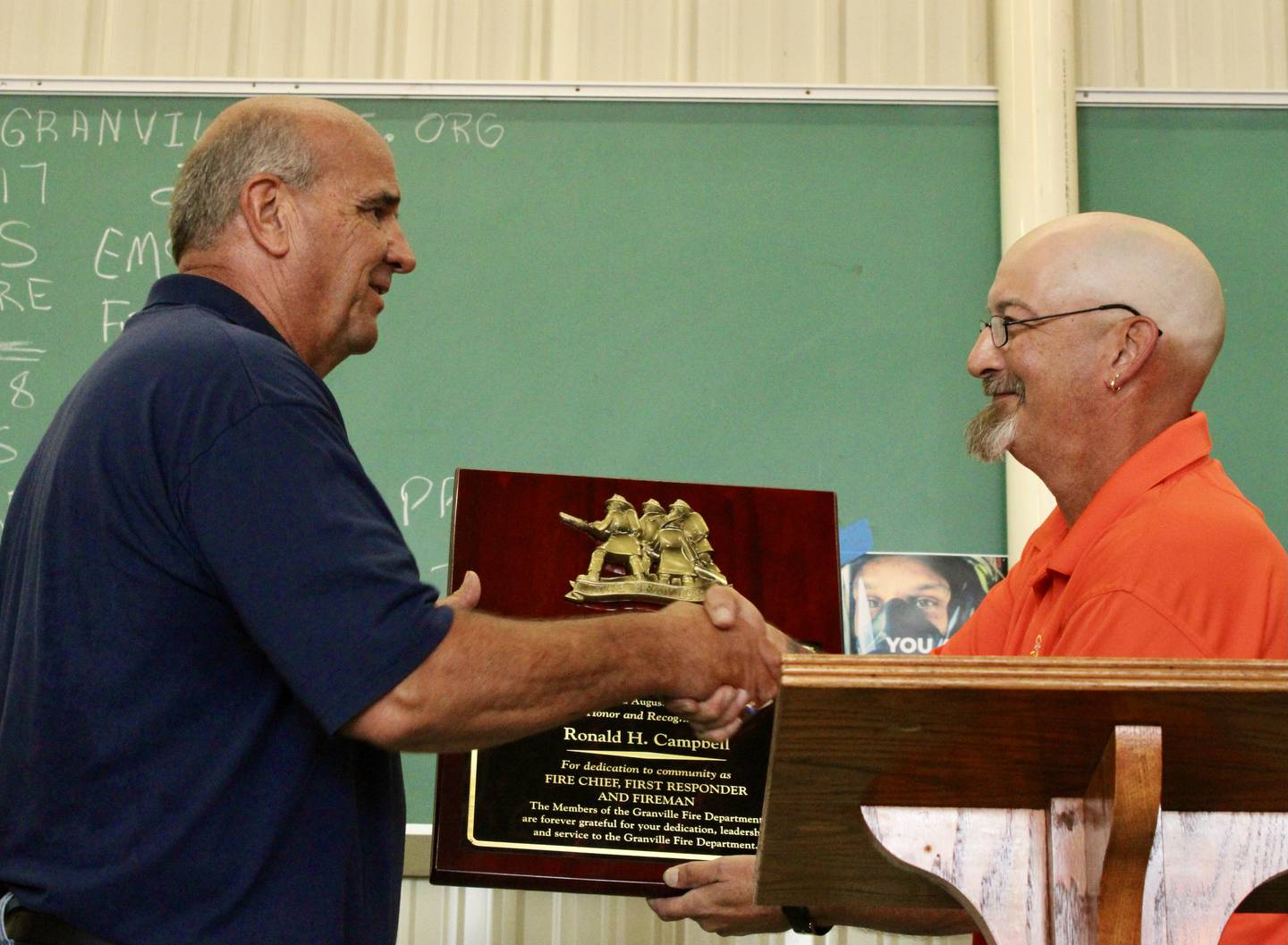 Granville's Assistant Chief, Quentin Buffington said Campbell was ready to retire a year ago, but held off due to assistant Chief Billy Ossala's retirement. Additionally, he said Campbell had decided to stay on in an advisory role to oversee the equipping of the district's new command vehicle during the past year.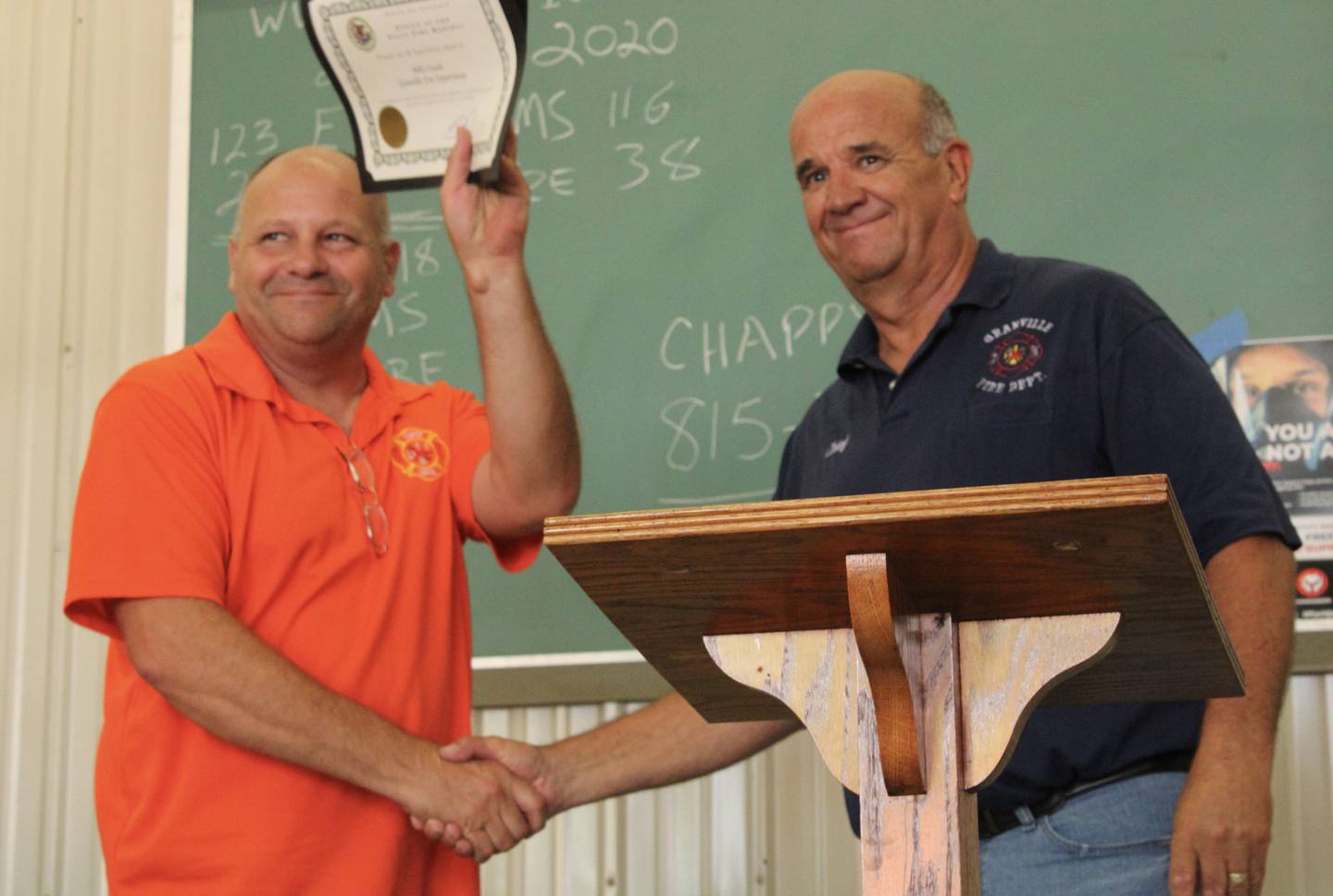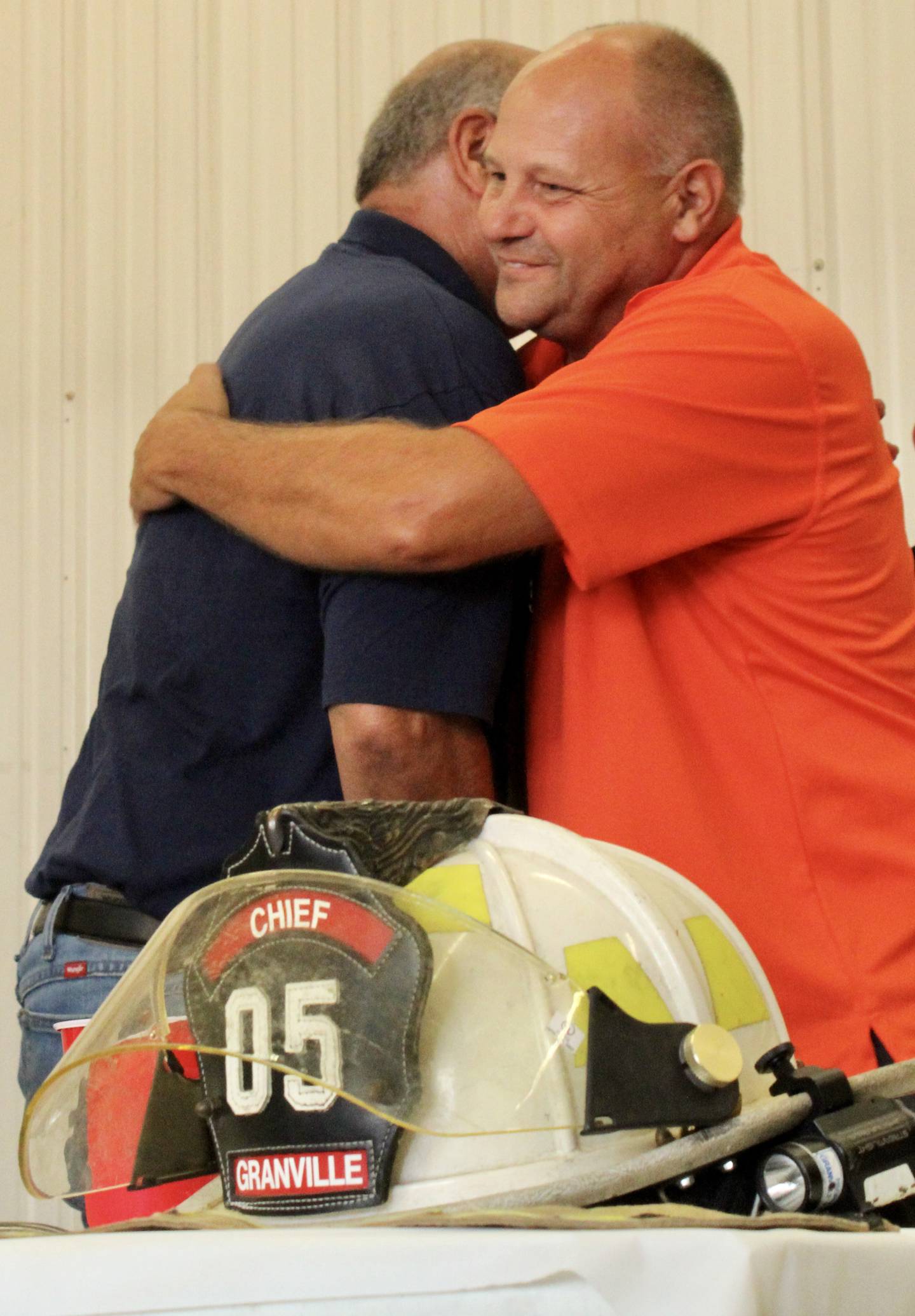 With the retirement of both long-time leaders, Granville and Hennepin have combined departments into the Granville-Hennepin Fire District, with Neil Buffington being named Chief. Quentin Buffington is Hennepin's Deputy Chief and Bike Burr is Granville's Deputy Chief. Each department is staffed with about a dozen volunteers.
"Ron will be working with the Chief and Deputy Chiefs to organize everything and hopefully by next spring he'll be completely retired once the new structure is in place," Quentin Buffington said.
Buffington said the new command staff will have big shoes to fill, having lost two 30-year leaders.
Under Campbell's tenure, all new apparatus and equipment was purchased and the insurance rating for both Granville and Hennepin's departments dropped.
"Ron was also a first responder and Billy worked at Ossola Concrete so both of them were available to always respond to calls," Buffington said. "They were very helpful in growing the department and moving it forward."