OREGON – A Malta man charged with killing a Mount Morris woman and her unborn son in November 2020 is scheduled to appear in Ogle County court again in four weeks.
Matthew T. Plote, 35, is charged with killing Melissa Lamesch, 27, and her unborn son Nov. 25, 2020, and then setting fire to her house to conceal their deaths. Lamesch's baby was due on Nov. 27, 2020.
Plote, who has been held in the Ogle County Correctional Center since his arrest on March 9, 2022, appeared briefly in front of Ogle County Judge John "Ben" Roe on Thursday.
Liam Dixon, Plote's attorney, told Roe that he would be filing a "substantive motion" and asked the court to continue the hearing to 2:30 p.m. June 29. Ogle County State's Attorney Mike Rock did not object.
Thursday's continuance follows a May 4 hearing in which Dixon told the court that he finally had received Lamesch's medical records from DuPage Medical Group after requesting them for six months.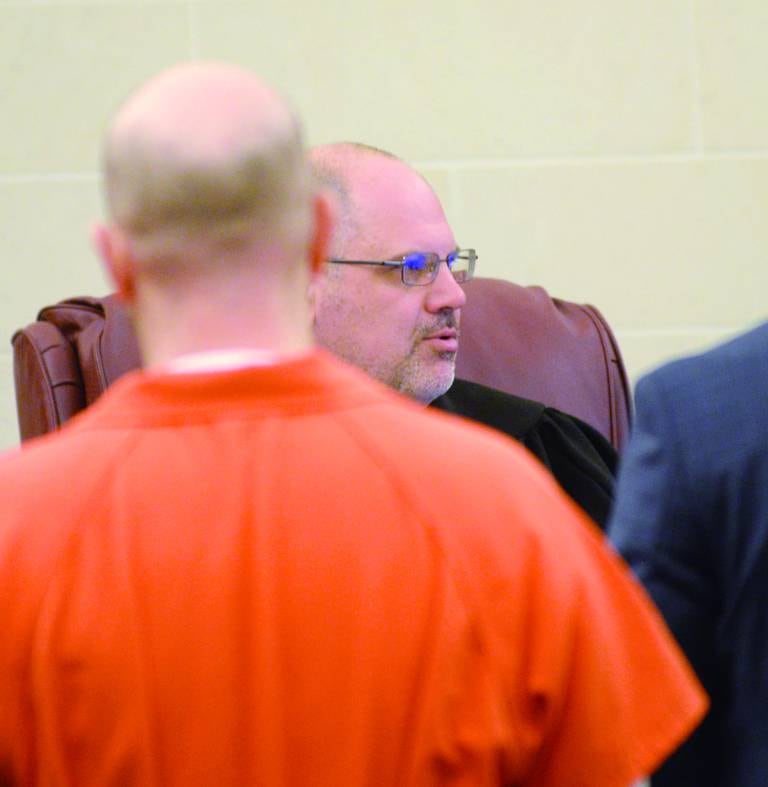 At an April hearing, Dixon said efforts to secure the medical records had been unsuccessful despite subpoenas and a court order issued requesting them. He asked Roe to hold the medical group in contempt until it provided the records.
On May 4, a medical group representative appeared via a video conference as the records were given to the defense.
"We did receive the documents as requested," Roe said at that hearing. "The court did an in-camera view. To be consistent with confidentiality, we will be turning these over to Mr. Dixon."
Through a protective order, the records only will be released to one expert, Roe said.
Rock said the prosecution also would have an opportunity to view the records.
How much, if any, of the records can be used in the trial phase is yet to be determined.
Lamesch was found about 4:30 p.m. Nov. 25, 2020, after firefighters responded to 206 S. Hannah Ave. in Mount Morris, where they encountered heavy smoke and blaring smoke detectors. She was found on the kitchen floor and pronounced dead at the scene despite lifesaving measures.
She was a 2011 graduate of Oregon High School and an EMT at Trace Ambulance Service in Tinley Park.
Plote's bail is set at $10 million. He appeared in court Thursday wearing the standard orange jumpsuit in handcuffs and leg irons. Two of his family members sat in one row of the courtroom's public seating area while Lamesch's family and friends sat two rows behind them.