One hundred and ninety nine wreaths were placed on the graves of veterans at Daysville Cemetery southeast of Oregon on Saturday as part of the nationwide Wreaths Across America.
The afternoon event, coordinated by the Rochelle Chapter of the Daughters of the American Revolution and Oregon VFW Post 8739, was made possible by donations which exceeded expectations.
"The community's response when asked to help was so incredible that we not only met the goal of honoring all veterans at Daysville but have also been credited with wreaths for next year," said Laurie Perry, regent of the Rochelle Chapter of the DAR who spoke at the afternoon event.
Perry said Wreaths Across America announced a matching program where any wreaths sponsored between Dec. 18 and Jan. 14 will be doubled for 2022′s Wreaths Across America Day.
She urged people to visit wreathsacrossamerica.org/IL0136P and select sponsored cemeteries. The cost to sponsor a wreath was $15, two are $30, five are $75 and 10 wreaths are $150.
"It's such an honor to bring WAA to more cemeteries in our community," Perry said.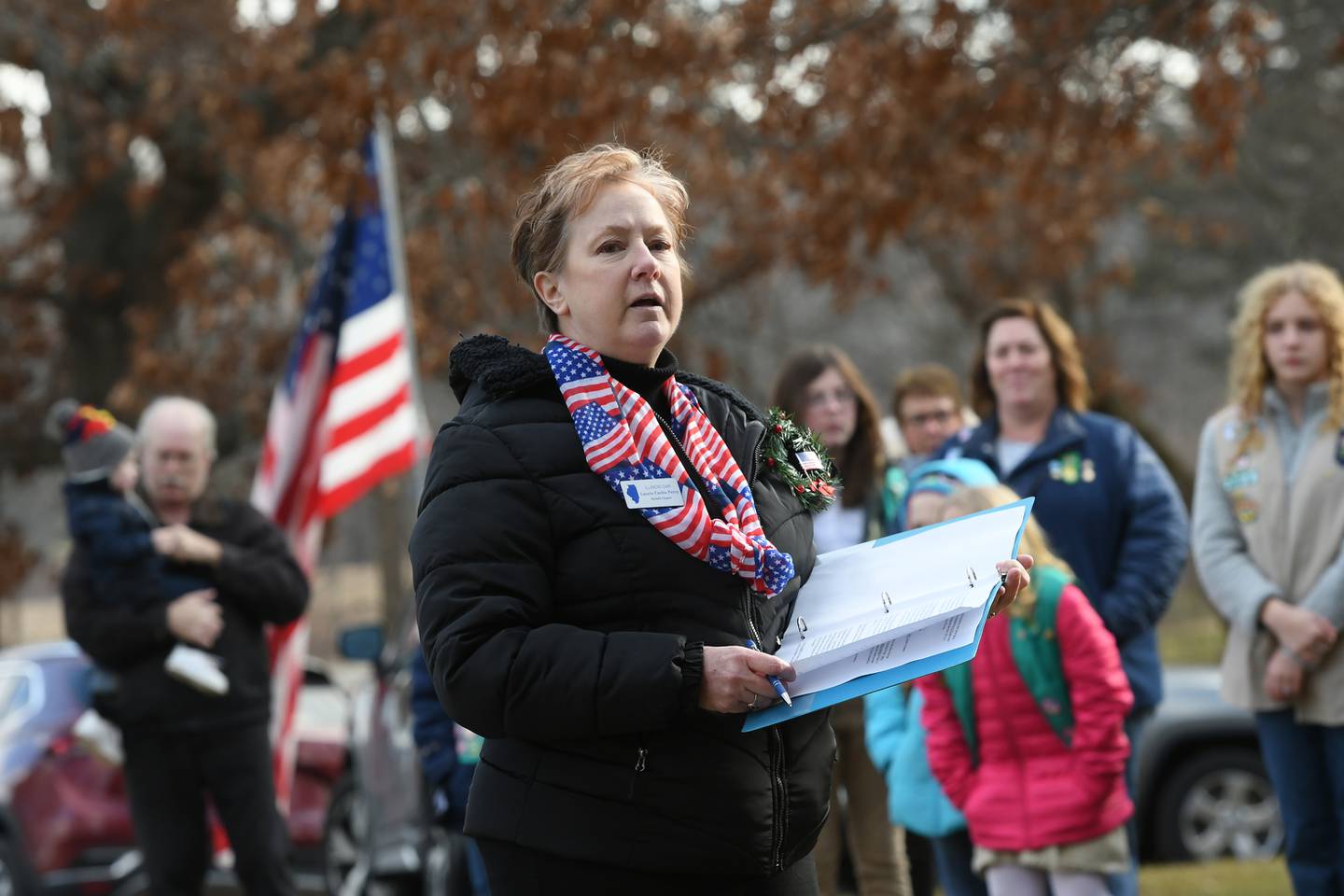 Oregon VFW Post 8739 helped lay wreathes on the graves of veterans buried at Daysville Cemetery in Oregon and sponsored the cost of 10 wreathes.
Special wreathes for each branch of the U.S. military and one for Prisoners of War and those Missing in Action. Two were also placed at graves of unknown veterans.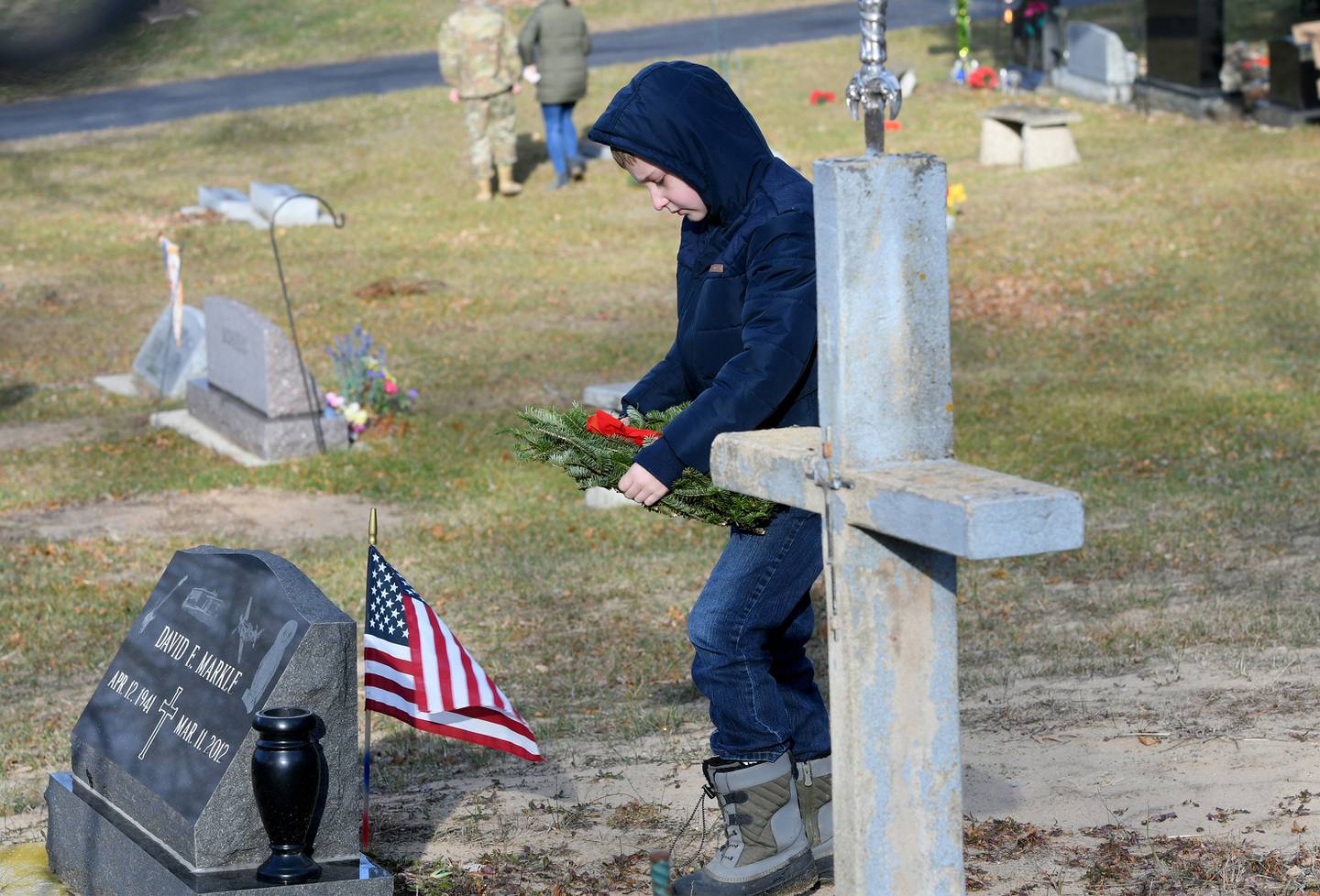 There are 199 veterans buried in Daysville Cemetery, including a Revolutionary War veteran, Perry said.
Scouts from Troop 81 in Oregon helped place the wreaths and Troop 2189 Girl Scouts gave the Pledge of Allegiance to open Saturday's event.
National Wreaths Across America Day was held at 3,136 participating locations across the country. More than 525 truckloads of wreaths delivered and then placed on 2.4 million veterans' headstones.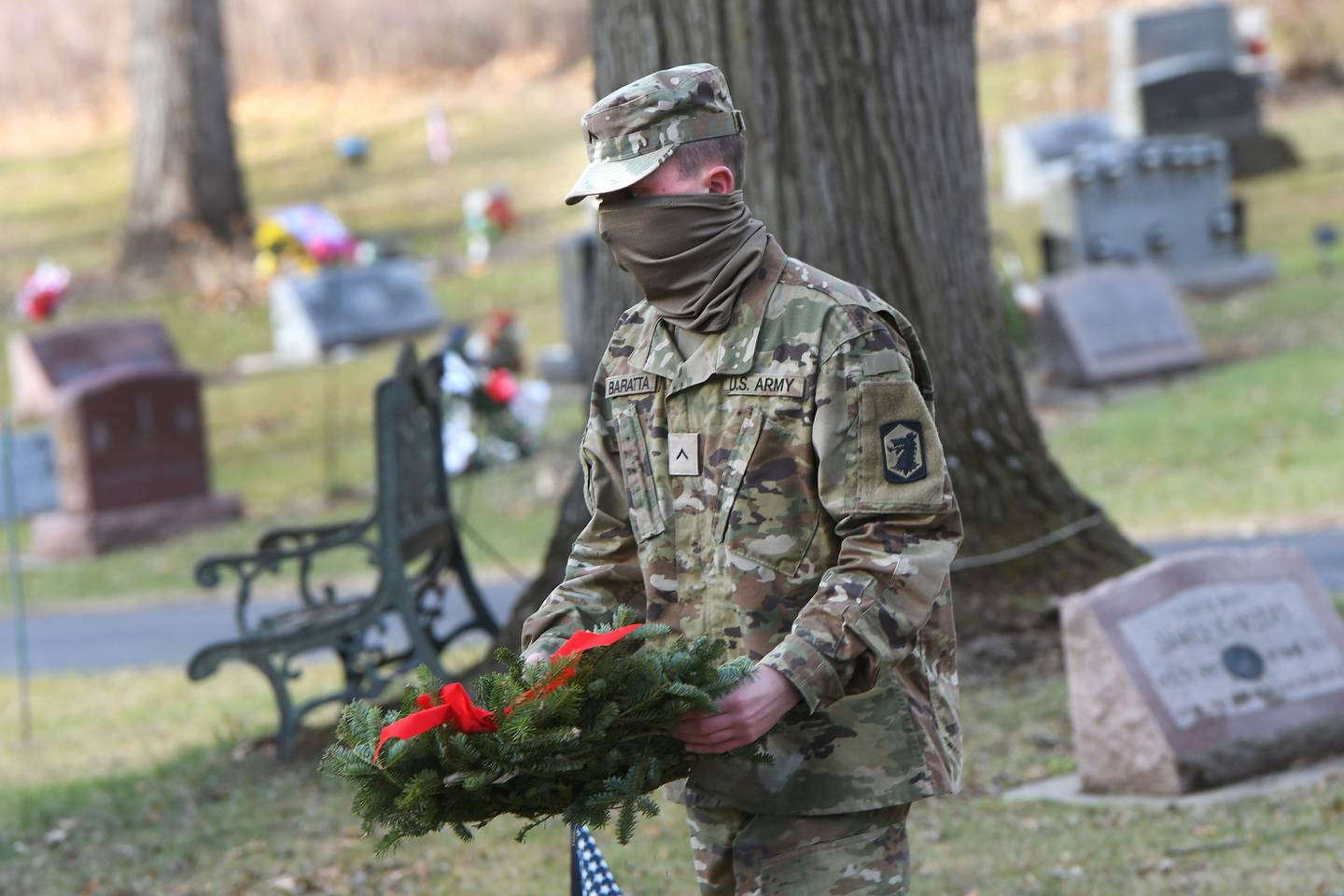 According to a press release from Wreaths Across America: "Each live, balsam veteran's wreath was a gift of respect and appreciation, sponsored by an individual or organization and placed on a headstone by volunteers as a small gesture of gratitude for the freedoms Americans enjoy. For centuries, fresh evergreens have been used as a symbol of honor and have served as a living tribute renewed annually. Wreaths Across America believes the tradition represents a living memorial that honors veterans, active-duty military, and their families."