OREGON – Joe Miller stood in the back of the 20-foot U-Haul truck late Friday afternoon trying to figure where to put the case of mouthwash.
"OK here's a spot for that, and I still have some room at the top," he said, tossing three six packs of toilet paper to the top of the stack.
"Don't forget the Christmas items," said Monica, Joe's wife.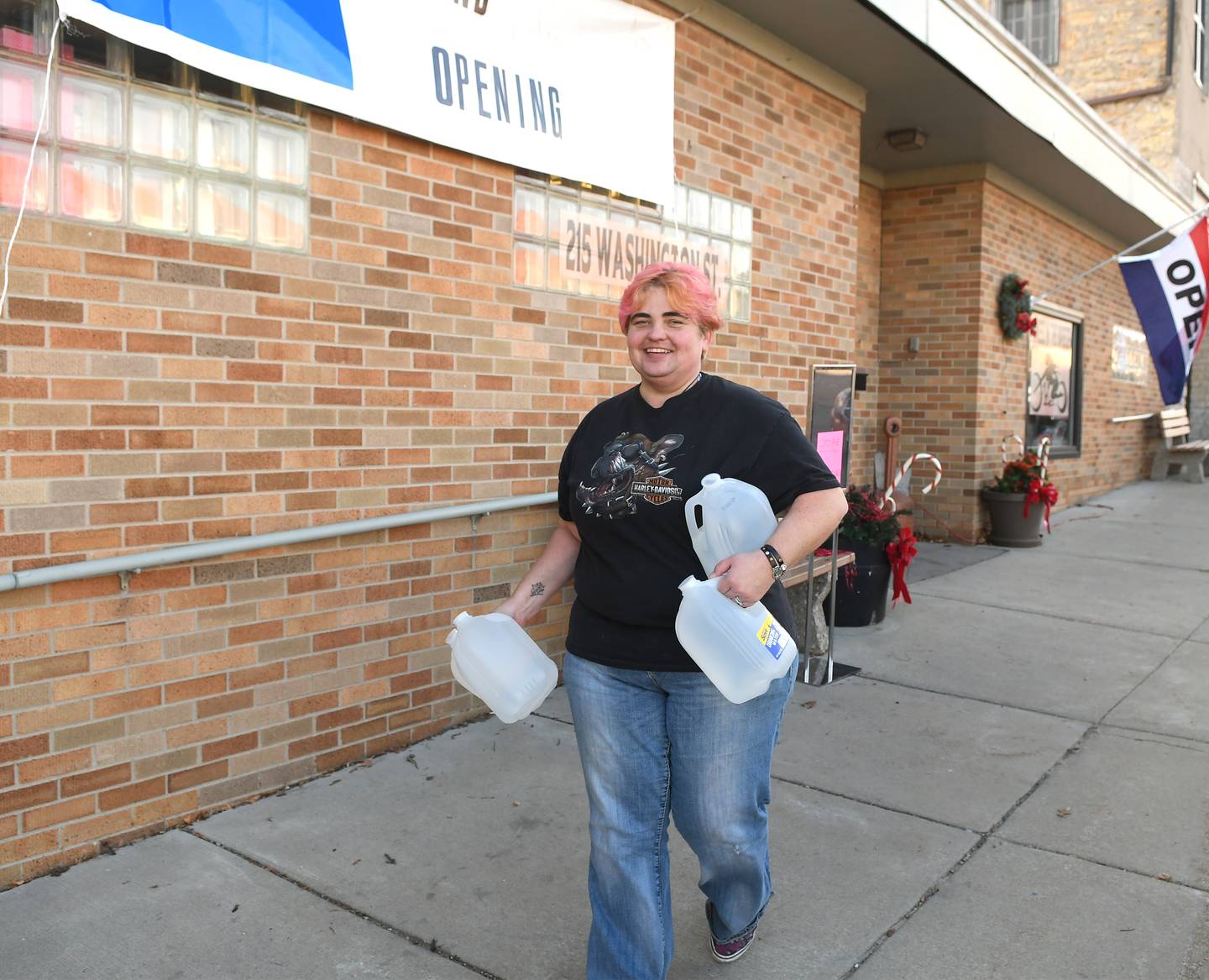 The Millers, owners and operators of Kneez in the Breeze, a new thrift shop in downtown Oregon, started collecting items to take to Princeton, Kentucky, one of the communities hit by the Dec. 10 tornadoes that devastated communities in Western Kentucky and killed 77 residents.
Joe and Monica have friends from that area and wanted to do something to help survivors of the deadly twisters.
So, the Millers, along with some help from their motorcycle riding club, the Bitch'n Bulldogs, started asking for donations of clothing, food, and hygiene items with the idea of getting in their SUV and pulling a trailer down to Kentucky.
Guided by a list of desired items from the Caldwell County Sheriff's Office, the Millers reached out to friends and businesses for donations.
"The response has been tremendous," said Monica. "We had several businesses also make donations."
On Tuesday, the number of donations had already surpassed the capacity of their trailer. "We knew we needed a box truck," said Joe.
An Oregon business, Snyder's stepped up to that challenge and donated a 20-foot U-Haul for the Millers to use. "Scott and Amanda at Snyder's let us use the truck," said Monca. "That was very nice."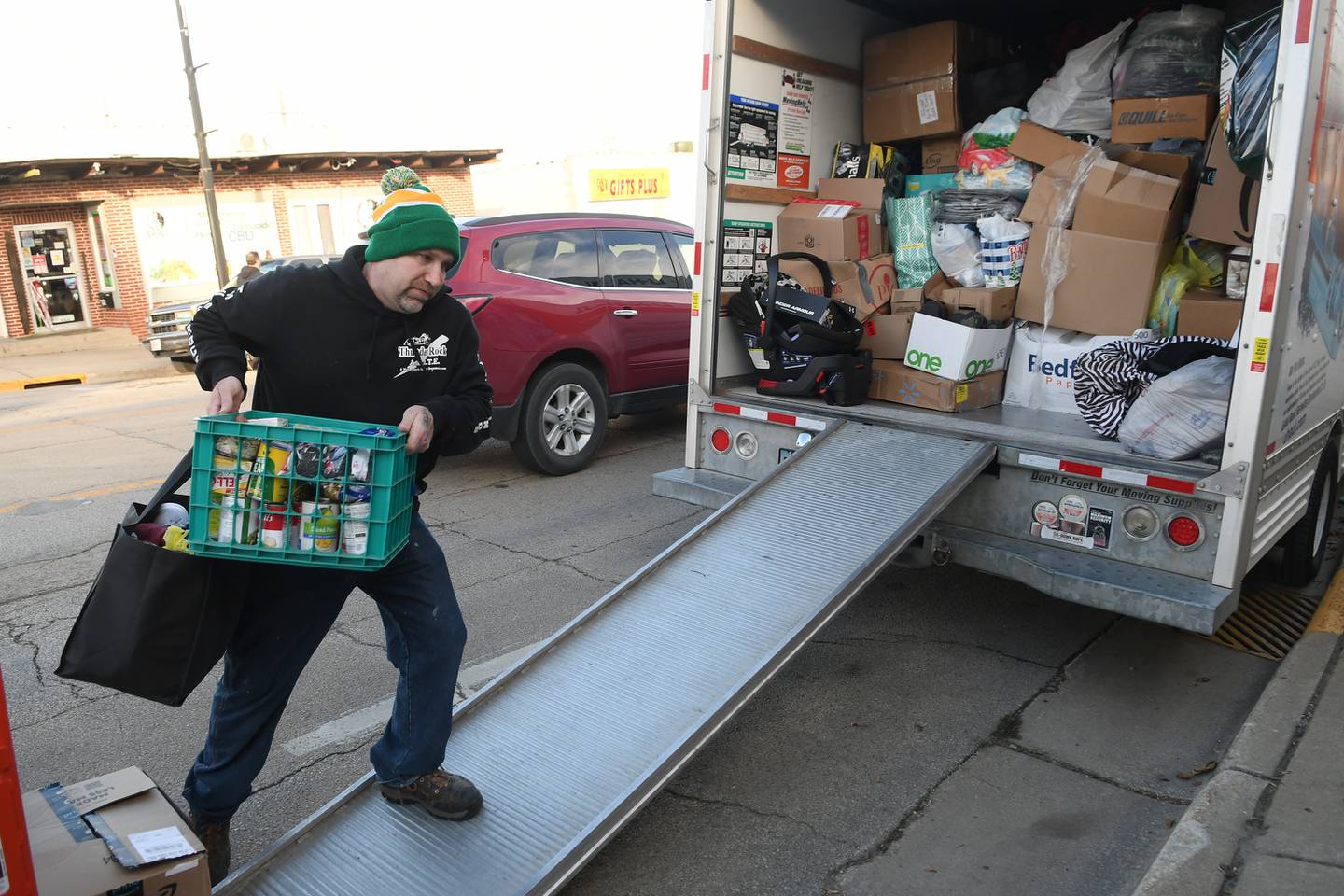 More donations came in throughout the week to Kneez in the Breeze, 215 W. Washington. "We've been here every night till 10 with a steady stream of people bring in donations," said Joe.
The chore of loading the truck started midday on Friday.
"We began loading at noon today and people kept showing up with donations,," said Stevie Miller, of Janesville, Wisconsin, Joe's brother. "He (Joe) called me so I came down to help."
With about 5 helpers, including Paula Nally, a vendor for the Millers' store, the truck was filled with everything from baby formula to bottled water to bags of clothing and even several pairs of brand new memory foam slippers.
"Paula helped pick up some of the donations and drove all over even to the Chicago area to bring everything back here for us to take down," said Monica about Paula's effort.
"Pet Supplies' warehouse donated an entire pallet of dog food," said Joe. "We only had room for about half of it on this trip. We will take the rest down on the net trip."
With the truck loaded to the brim, Joe and Monica headed south around 4 p.m. Joe estimated the trip would be at least 7 hours.
"We've had people stop and give us cash for gas which will be very helpful," he said. "We're planning on making more than one trip."
The couple plans to update their progress on Kneez in the Breeze's Facebook page, www.facebook.com/motorcyclegoods.