DIXON – Sitting in a conference room, surrounded by decorative paper, markers and glue sticks, Janet Butler dug through a pile of handmade "Thank You" cards.
"I've got a really good one here," the Dixon resident said while searching for the quote that she felt epitomizes emergency responders.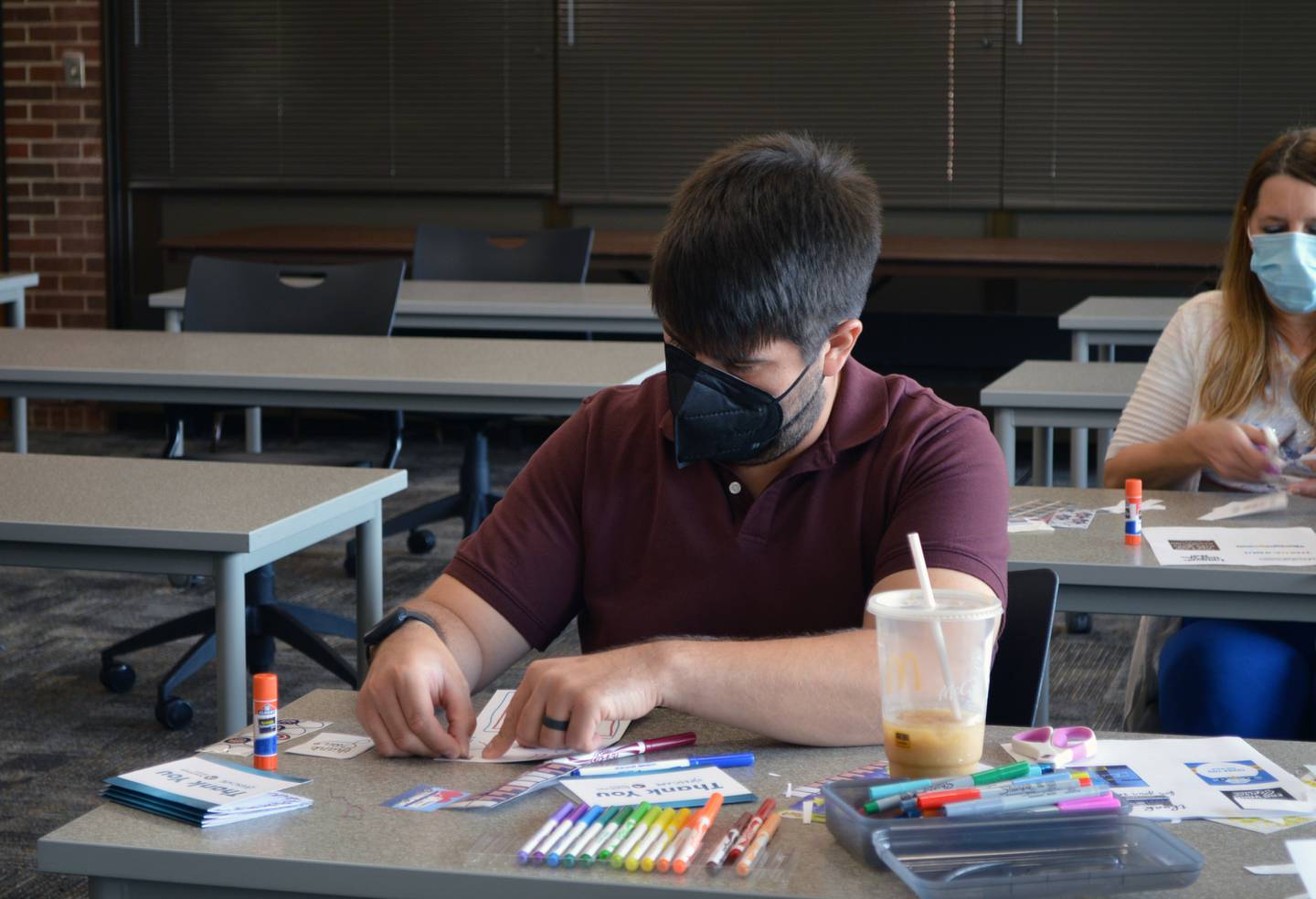 The day before the 20th anniversary of 9/11, Butler joined her daughter, Amy Ortiz; son-in-law, Michael Ortiz; and Michael's great-grandmother, Viola Cruz, at Sauk Valley Community College to make cards for local emergency responders.
Lifescape Marketing and Fund Development Director Zach Satterlee said several more people joined later in the day. Lifescape's AmeriCorps Seniors program sponsored the event.
The college recently updated some safety protocols because of the COVID-19 pandemic, and that meant some people who planned to participate backed out, Satterlee said.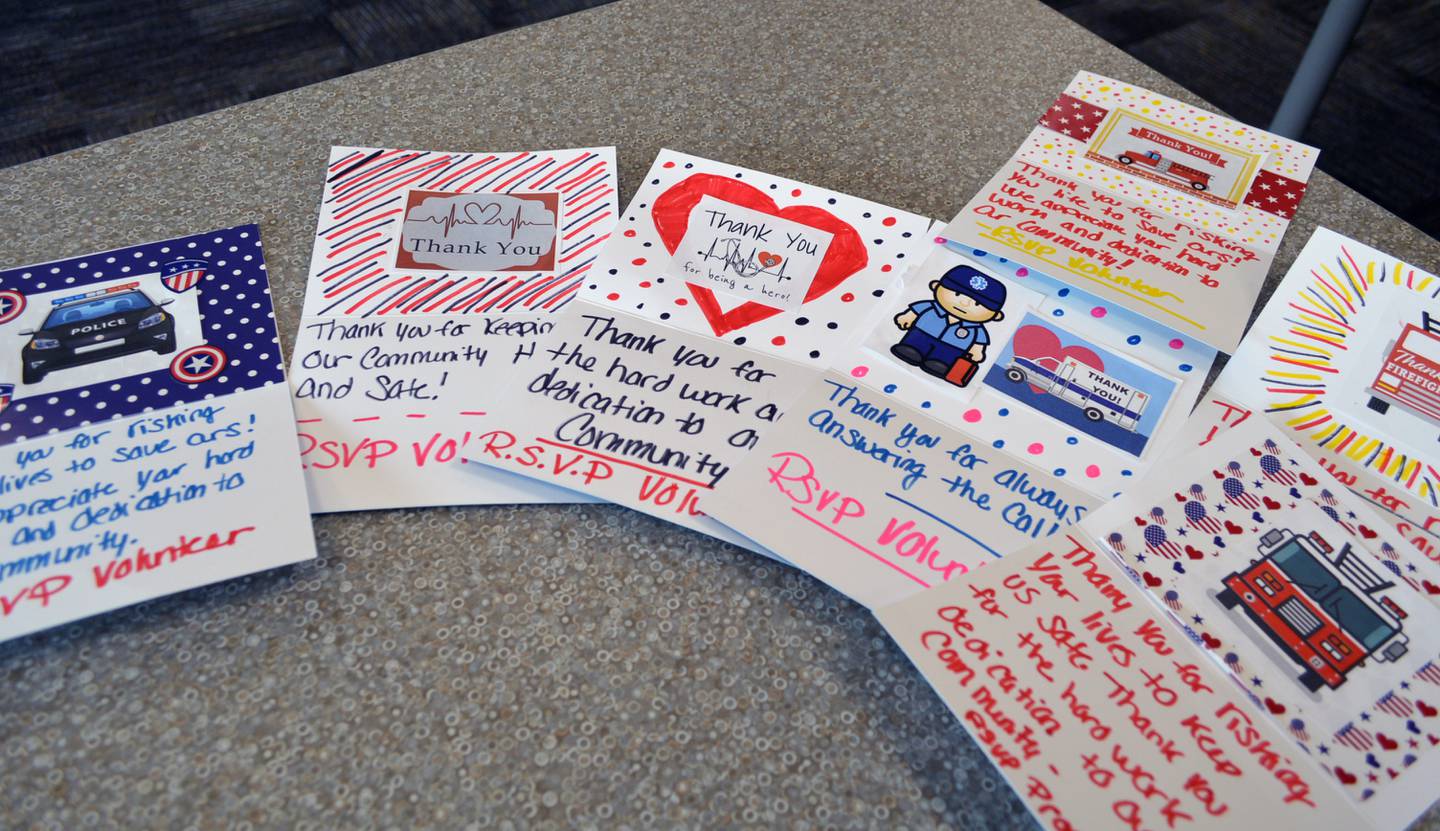 "I call it a successful event," Satterlee said, pointing to how it's still a new thing. "We were able to connect with them [participants] and hopefully will be able to recruit some of them."
He said Amy Ortiz, who works for Rockford-based Lifescape, came up with the idea.
"AmeriCorps Seniors has national days of service," Satterlee said. "We wanted to recognize 9/11 as one of those days of service."
It's a small way of trying to brighten emergency responders' day and honoring them on the "somber anniversary" of the terrorist attacks, he said.
On 9/11, 343 New York City Fire Department personnel, 23 New York City police officers and 37 Port Authority officers were killed. More since have succumbed to lingering effects of the toxins they were exposed to that day.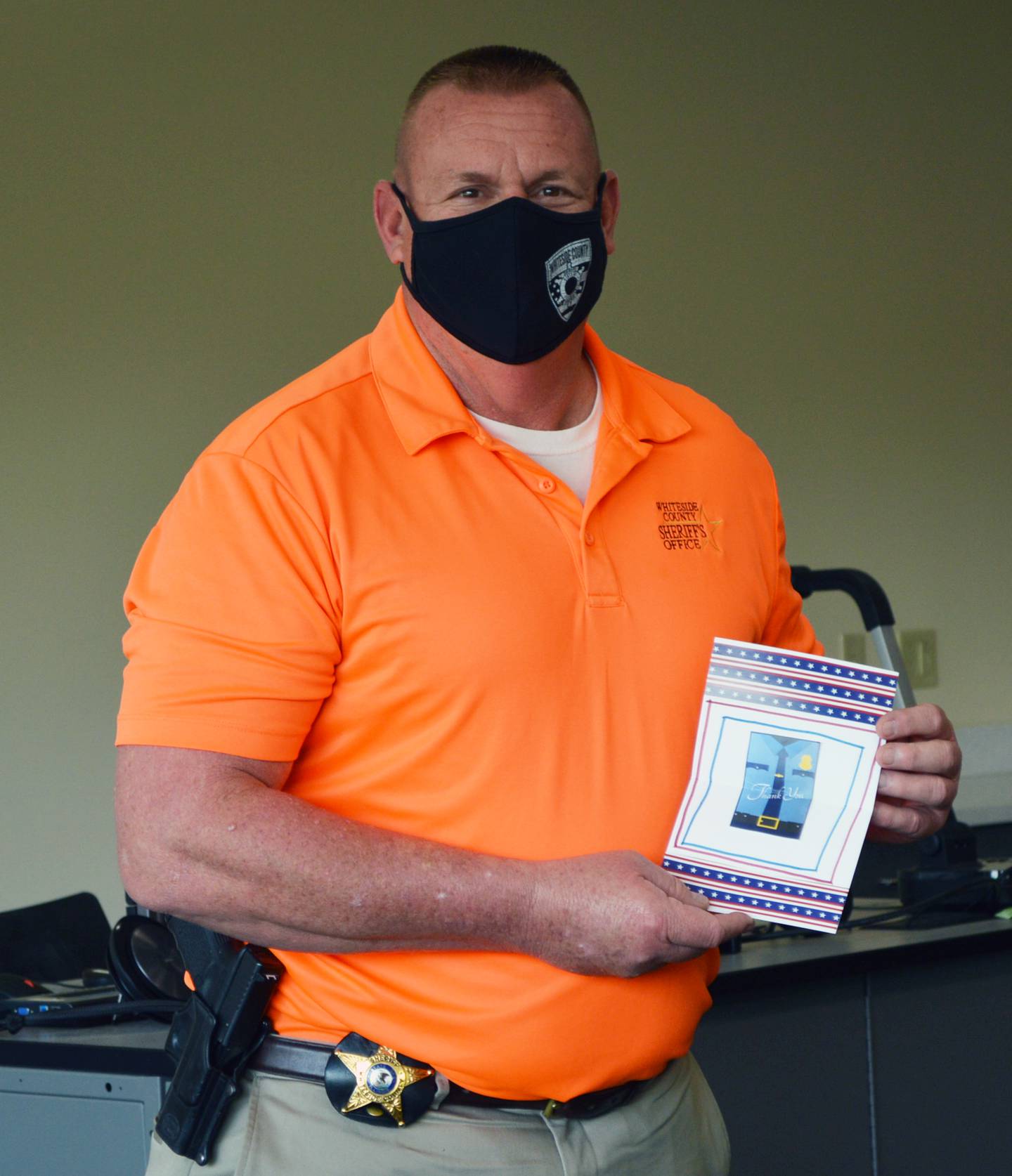 "Our country was so great after 9/11 – we cared about each other and watched out for each other," Whiteside County Sheriff John Booker said. "Then I don't know what happened. It kind of slipped and 20 years later we're back in a spot where all we do is bicker, all we do is fight. We don't watch out for each other."
Booker joined Butler, the Ortizes and Cruz as a guest at the event.
"Having us out here, telling us 'thank you,' – the men and women who put on the uniforms daily don't hear that enough," Booker said. "They risk their lives to do what we love to do, or we wouldn't be in this profession."
The quote Butler pulled out was by Winston Churchill: "All the great things are simple, and many can be expressed in a single word: freedom, justice, honor, duty, mercy, hope."
"That's our first responders," Butler said.