A Sterling woman had a wild ride at the Ogle County Fair's demolition derby on Saturday and she's more than ready to do it all over again.
"I just sent it and I guess I caught the wrong way and flipped. I thought, 'Holy crap, I am upside down'," Dezirae Montiel, 22, of Sterling, said shortly after her Open Wire Compacts race. "I was kind of shaken up. I've never flipped over before. I mean it does happen."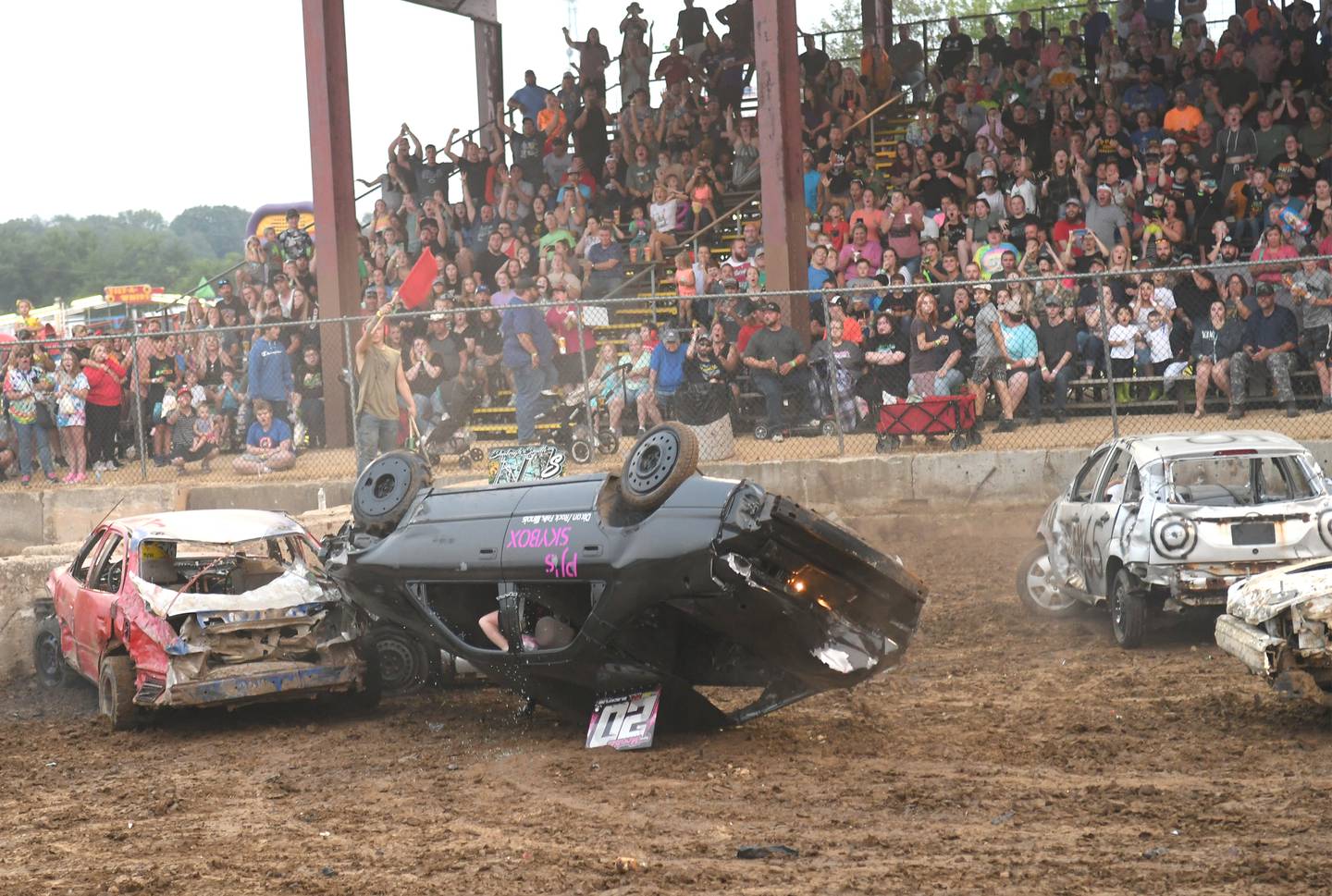 Montiel put the pedal to the metal on the black Toyota Camry and headed east across the dirt track amongst 15 other cars when the Camry's right front caught the back end of another car, tipped, and slowly rolled onto its side. Action was immediately stopped and the capacity crowd first cheered and then became quiet, hoping all were safe.
With help from derby workers and firefighters from Stillman Valley, Montiel and her passenger Michaela Lebarron, 21, of Rock Falls, climbed out of the Camry on their own power and stepped away from the car laid as it laid on the dirt track on the driver's side.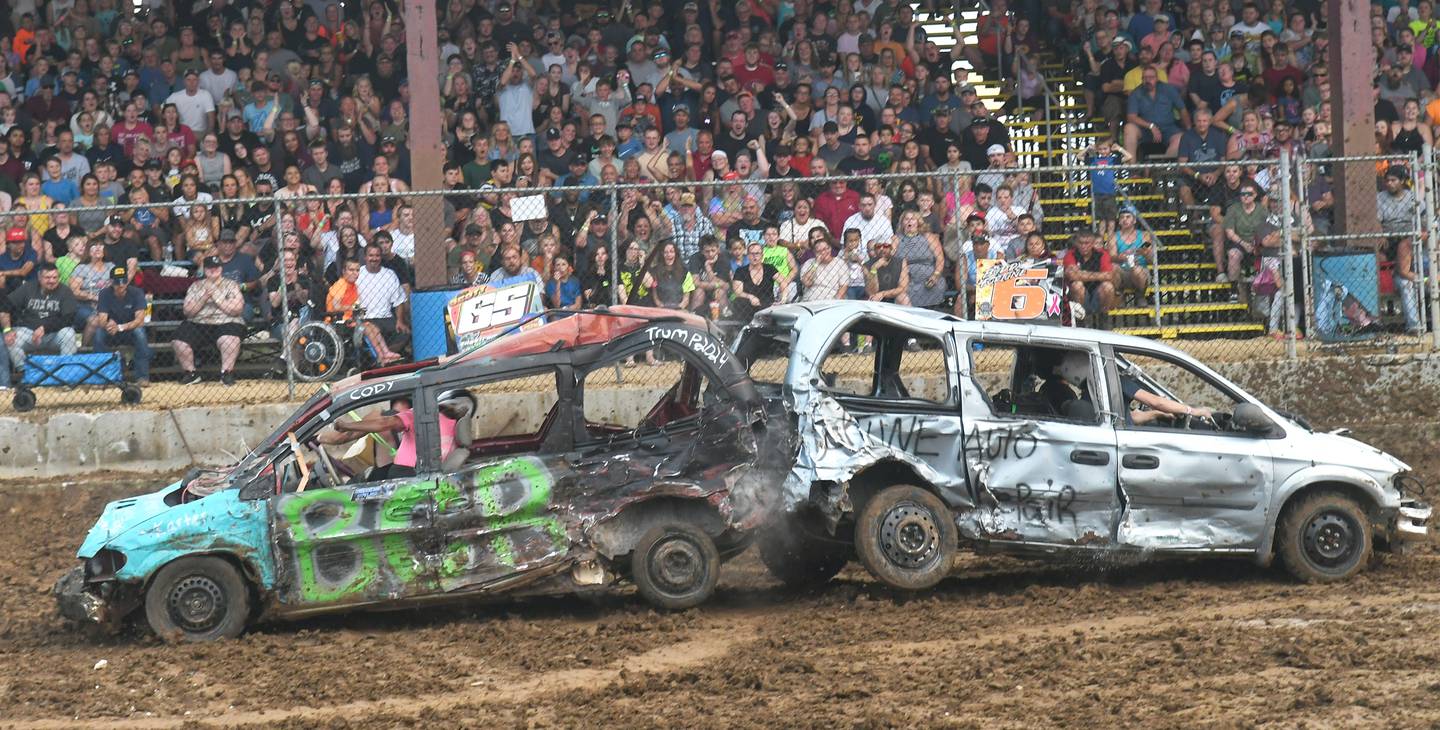 The car was then rolled upright by three derby officials and with a tweak to a gas line, it fired back up and Montiel and Lebarron climbed back in and went right back to crashin' and bashin'.
"I thought we were done because there was gas burning everywhere, but it turned out to just be a return gas line that was leaking. They taped it up and we went back in," she said.
Lebarron said she was also surprised when the car flipped onto its side.
"We were both like whoa," she said.
Lebarron has been a passenger in a demolition car several times and has been a driver once.
The duo ended up taking second place. "I'm fine," Montiel said. "I got back in and there and I took second place."
Saturday night's run was Montiel's sixth derby. So far, she has had one first place finish. "I got first last year, but I think this is the best I've done," Montiel said. "I'm pretty sore, but it was worth it. It's fun."
Montiel wasn't sure what year the Camry was, but knew it only took about a week to transform it into her demo derby ride.
Montiel was the second Sterling woman to do well Saturday night on the Harlan Holm Memorial Track.
Shaleigh Smith, 24, and her passenger, Dakota Cantu, 20, took first place in the Open Wire Young Gun/Women event.
Her 2002 Buick LeSabre beat out 3 other entries to win the $1,500 first prize.
"We bought it $300," said Smith who has been driving since 2016.
"We had a bumper and metal so I'd say we put about 50 bucks in it," said Cantu.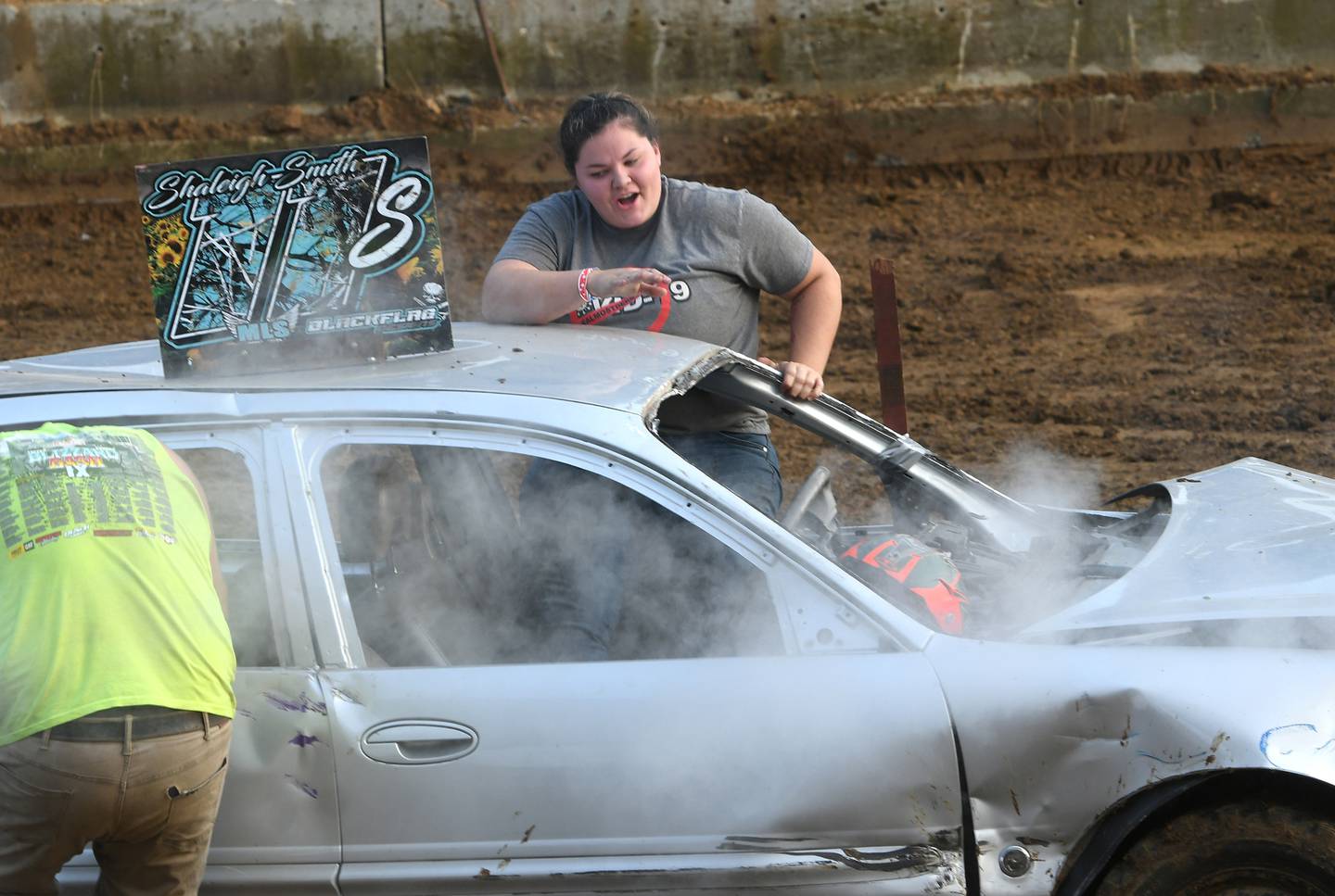 The couple, along with Cantu's 16-year-old brother, Phoenix, took just 3 days to get the car prepped for the race—minus all the labor of course.
In another crowd-pleasing division, the Open Wire Truck, Chris Cade of Chana used his pick-up truck to pin the Chevy Suburban of Branden Albano of Polo against the cement barrier until it stopped running.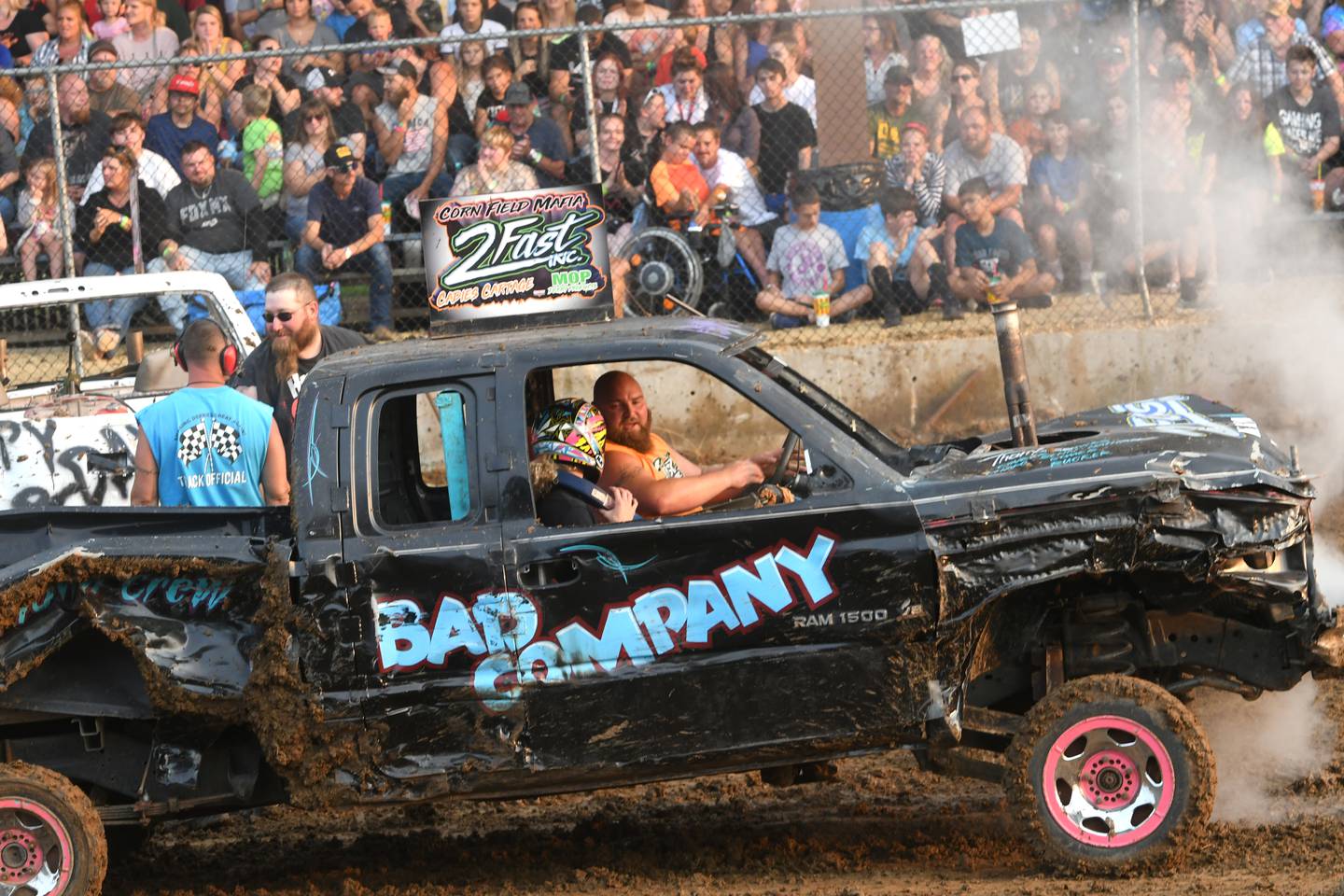 And 10 entries battled in the Mini Van/SUV derby to wild cheers from the crowd.