GERMAN VALLEY — From the pancake breakfast to Nerf Blaster wars to the parade to fireworks — German Valley Days was a success.
"I think that it was one of the best events we've ever had," German Valley Day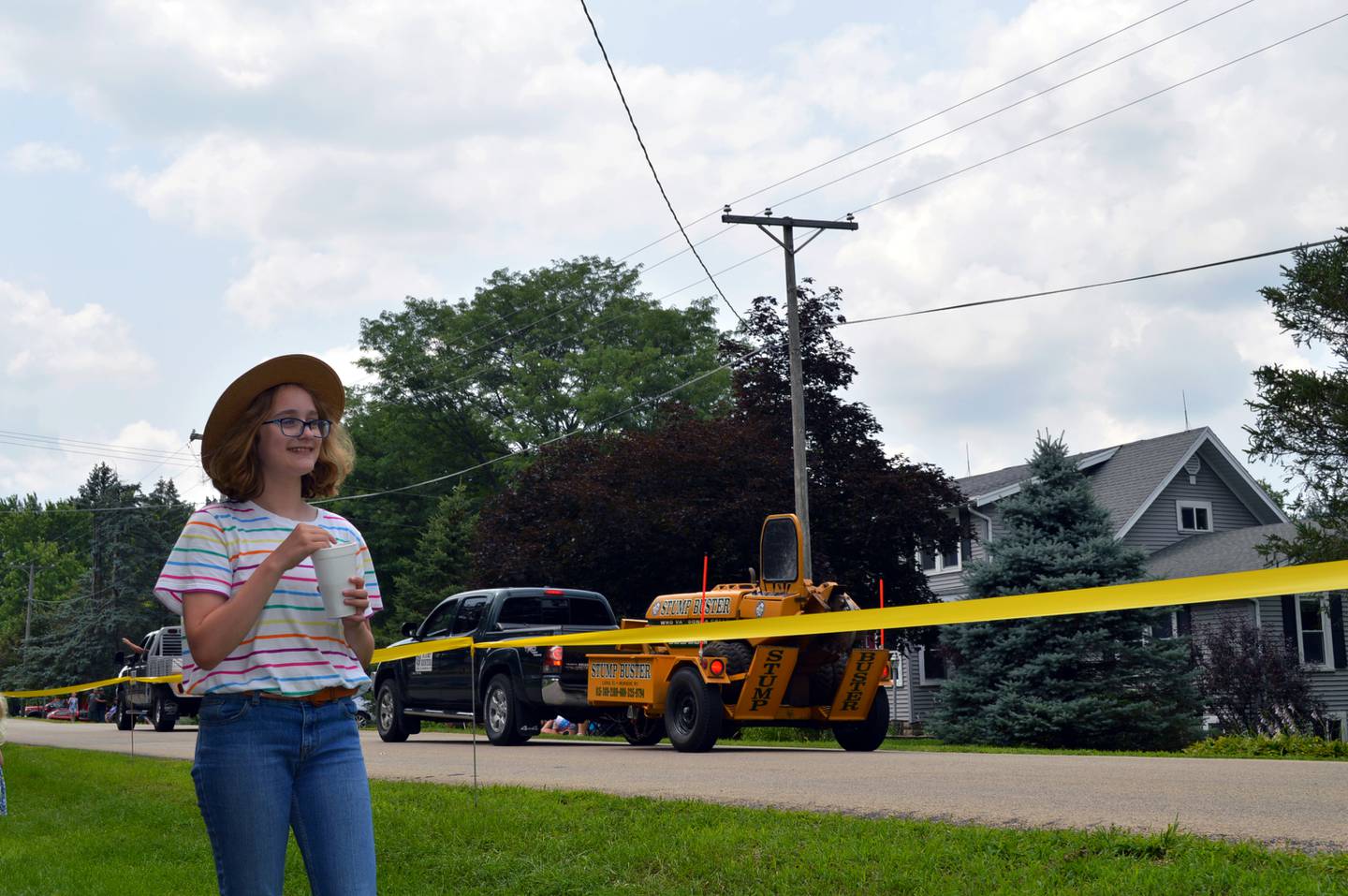 s committee member Raquel Quenzer said. "There were so many people who enjoyed time back together, and the weather was great to be outside."
Donna Smith, a member of the German Valley Days committee and German Valley Lions Club, agreed and said she was "kind of amazed" at the attendance. She wasn't sure of exact numbers, but said she thought more people came than in previous years.
Time-tested favorites like the pig scramble, kiddie tractor pull, cornhole bag toss and the pork chop dinner made welcome reappearances, Smith said. The Forreston Actors Guild — a group of Forreston High School students and recent graduates — put on a variety show.
"I think, if you can, it's always good to have programs that feature your own people, because that's what draws people," said Smith, who had two grandsons in the show. "People like to see their own people perform."
New this year was Art in the Park.
Jaime Elliot, of Freeport, came out to teach kids and adults alike how to do a canvas painting, Quenzer said. The 30 participants were walked through the process step-by-step, including learning how to mix colors.
Quenzer's daughter, Aliyah, 8, was crowned Little Miss German Valley 2021 by Avery Hersey, the retiring Little Miss German Valley.
German Valley Days — usually a three-day event — was scaled down to just one day after organizers had to cancel last year's event because of the COVID-19 pandemic. This year's event took place Saturday, July 17, with most of the activities located at Ben Miller Park in the center of the village.
When planning for 2021 began, organizers were thinking they'd host only a few things, like the pancake breakfast and the parade, Smith said. But, as time went on and the circumstances surrounding the pandemic improved, more and more events were added.
No decision has yet been made about what next year's German Valley Days will look like, Smith said, although she hopes at least Friday night will be back on the schedule.
"I have lived here all my life and it just thrills me every year when I see … all these cars parked all over and all these people coming," Smith said. "We're a very small village, and that we can put on an event that draws people from various places — we've got to keep it going so we can continue to celebrate our little town."