Editor's Note: The following information was submitted by Oregon Superintendent Tom Mahoney.
CUSD Families,
I am writing to inform you that I will be asking the Board to consider closing DLR Junior High School at the end of the 2021-2022 school year at the May 17 board meeting.
The Board will take no action in May, I am only presenting my recommendation based on the information I am sharing with you.
When weighing this recommendation, I considered four key pillars from which to make my decision. The four pillars were:
· Current District Financial Status
· Sustainability of Operation / Previous Proactive Steps
· Expert Opinion and Necessary Renovations
· Student Experience
Before I explain the rationale more thoroughly, please know that I did not come to this recommendation lightly.
CURRENT DISTRICT FINANCIAL STATUS
The district has been consistently operating with a deficit budget over the past five years. Said simply, we have been spending more money than we are taking in. One of the reasons for the deficit budget includes the increasing maintenance costs at DLR. Over the past five (5) years, the district's operating budget has averaged a deficit of $410,000.00 per year. While we had built a comfortable operating fund surplus in previous years, this five-year trend is not sustainable. (For a more detailed description of the district finances please see the table at the conclusion of this email)
SUSTAINABILITY OF OPERATIONS / PREVIOUS PROACTIVE STEPS
As I considered this recommendation, it is important to note that we have taken multiple other steps to reduce expenditures in attempt to create a more balanced budget. These steps included reducing our teaching staff by 14% over a 5-year period. During the same time, we reduced our administrative staff by 28%. We believe that any further reduction to our staffing will significantly impact our student experience and ultimately our student performance and we needed to look for other solutions.
EXPERT OPINION AND NECESSARY RENOVATIONS
This fall, we conducted our 10-year Health, Life, Safety survey of our buildings. This survey is mandated by law and the district is compelled to make the necessary improvements noted in order to ensure buildings are up to code and safe for students. This survey showed that almost 6 million dollars of improvements for DLR were necessary. Some of these improvements could be slightly delayed, such as removing and replacing the asbestos ceilings, but at some point, the district would have to address these issues.
With this information forthcoming and realizing that this incredibly difficult recommendation may be looming, I sought some expert advice. Last year I commissioned a building usage study conducted by three professors from the University of Illinois at Springfield to determine the best configuration of our buildings for both educational and financial purposes. The results were clear.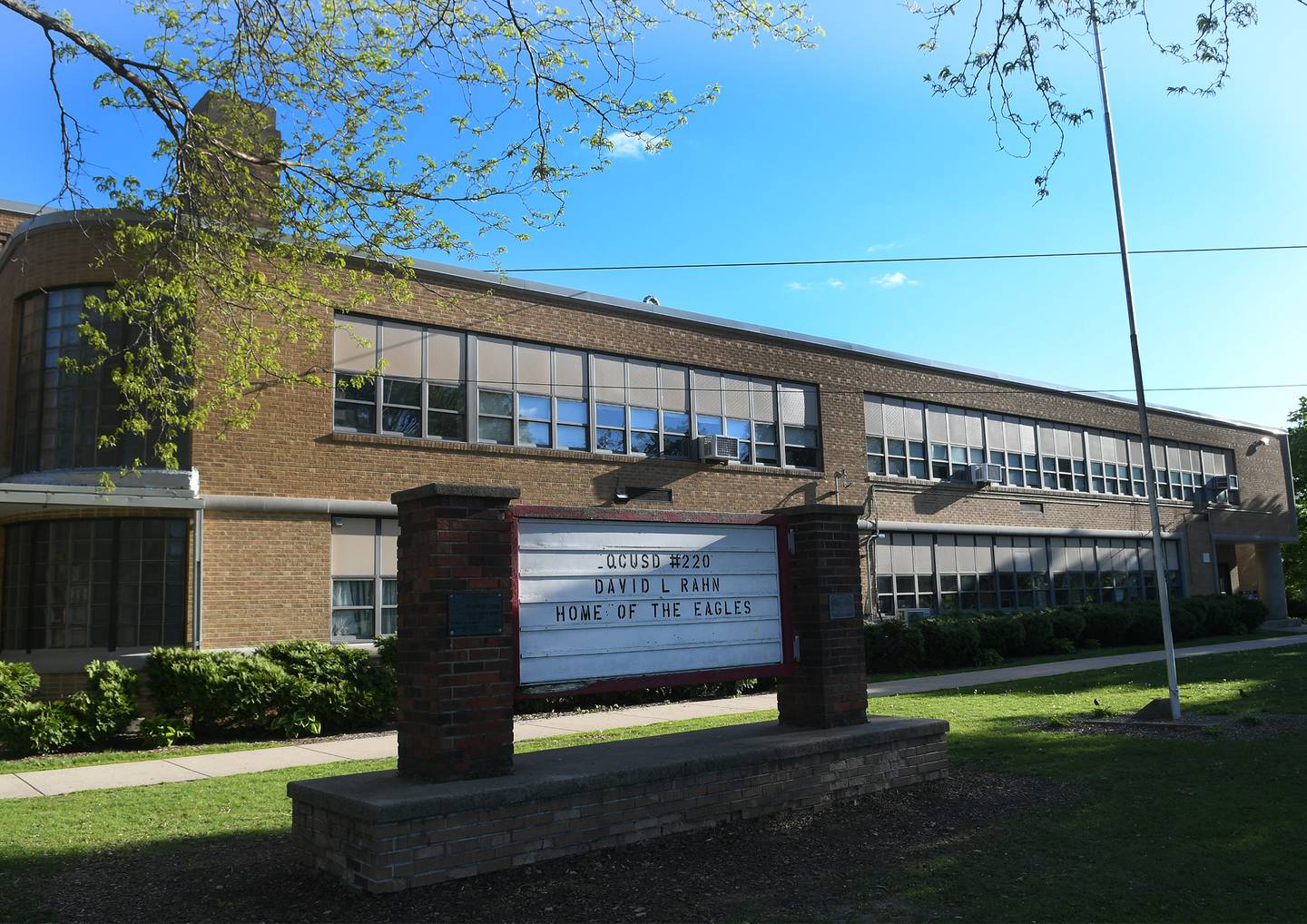 The study indicated that it would be in the district's best financial interests to close DLR. The estimated savings to the district would be over $200,000 annually in our operational costs. Those saving, along with COVID Federal funding and rising tax revenues (based on increased property values, NOT increased tax rates) should ensure the district is on sound financial footing moving forward.
STUDENT EXPERIENCE
While this decision makes clear sense financially, I would not recommend anything that I did not believe in the best interest of our students and our ability to execute our mission. As such, Dr. Deininger, OHS Principal, and I have created an initial plan to accommodate all our 7 -12 grade students at Oregon High School. This plan maximizes educational opportunities for our students while limiting most social interactions between junior high and high school students.
I want to be explicitly clear, that the plan is in draft format and will continue to be crafted with student, staff, and community voice. With that said, we see some clear benefits for our students even at this stage of planning.
Academics
If the junior high students move to the high school building, we will be able to provide junior high students access to additional elective courses.
If the junior high faculty moves to the high school building, we will be able to align the curriculum more closely and provide more frequent opportunities for academic department articulation meetings.
Athletics/Activities
The move would bring additional coaches/sponsors to a building where some sports/activities which currently have no coaches in the building. As with academic articulation, athletic articulation between coaches would be enhanced, and younger athletes would have more immediate exposure to older athletes.
Again, I want to reiterate, coming to this recommendation was a difficult decision, but I sincerely believe this is what is best for the long-term success of our students and the stability of the district.
If you have any questions, please contact me at tmahoney@ocusd.net.
Dr. Mahoney