Huntley girls track and field coach Jason Monson's post-meet speech last Wednesday was one of those "we're going to be here a while" things.
The Red Raiders had just won their own Class 3A sectional meet by 40 points and produced 14 state qualifiers, so Monson had plenty to address.
As usual, Monson picked an Athlete of the Meet. His choice was junior sprinter Jessie Ozzauto, who did not qualify as an individual, but made it with three relay groups.
It spoke to the value of selflessness of Ozzauto and sophomore Vicky Evtimov, who qualified with the same three relays. Ozzauto was a state qualifier in the 400 meters as an individual last season, but was not concerned about that.
"(Ozzauto) could easily have qualified in the 400 again this year and focused on that individual event," Monson said. "Early in the season she was pretty adamant about the sprint relays having some potential to get down there.
"It's really cool to see people like Vicky and Jessie sacrifice open events for the relays. Vicky would have qualified in multiple events as an individual. It's nice to have the ability to put them on those relays and make [the relays] so much stronger."
Huntley needs its stars like Alex and Dominique Johnson, and Melissa Aninagyei-Bonsu, but the Red Raiders would unlikely be able to secure a team trophy [a top-three finish] at the IHSA Girls State Meet Friday and Saturday without the likes of Ozzauto and Evtimov.
The state meet starts Thursday with Class 1A preliminary competition. Class 2A preliminaries start Friday morning, with Class 3A in the afternoon. Finals in all three events will run Saturday as the IHSA gets back to its normal format.
Because of the COVID-19 pandemic, the meets were one-day competitions for each class last year.
Alex Johnson is the Class 3A long jump defending champion. Prairie Ridge's Rylee Lydon is the 3A 400 defending champion. Both qualified in four events.
Alex Johnson, a junior, will be a favorite in the triple jump, as will Dominque, her freshman sister. Lydon will be one of the 400 favorites and a contender in the high jump.
Huntley is trying to do something no McHenry County-area girls team has ever done by earning a state trophy.
"I just hope we continue to focus during practice this week because we know what we can do this weekend in jumps, field, relays and individual events," Ozzauto said. "For relays, keep doing what we're doing. It's been going really good so far this season. It's about trusting each other and trying to have fun."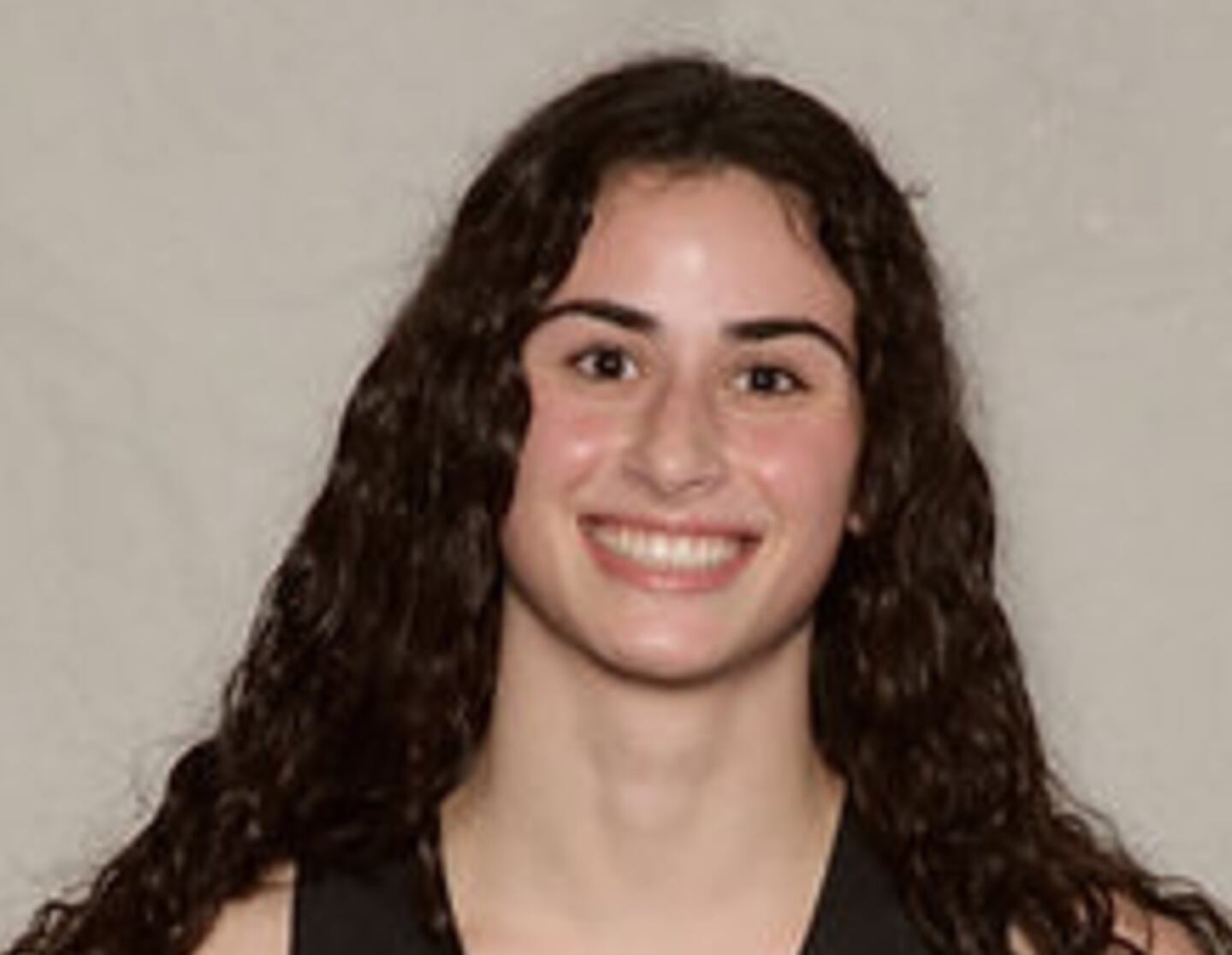 Evtimov took second to Alex Johnson in the 100 meters at the Fox Valley Conference Meet, replacing Aninagyei-Bonsu, who was sick, demonstrating how deep the Raiders are.
"I'm hoping all three relays come out with a medal," Evtimov said. "We have a possibility of getting a state championship, and we can work hard enough to have that."
Alex Johnson, Evtimov, Ozzauto and Aninagyei-Bonsu ran 47.94 to win their sectional race, .75 faster than their previous best.
In the 4x200, Dominique Johnson, Evtimov, Ozzauto and Aninagyei-Bonsu ran a 1:43.60, 1.45 faster than their best time. And in the 4x400, Dominique Johnson, Evtimov, Ozzauto and Sammi Campanelli turned in a 4:02.15, more than 6 seconds faster than their best time.
"All three of our relays really haven't been pushed," Monson said. "Our 4x1 ran the second-fastest time of the sectional meets. Whitney Young is the only team that has a faster time.
"Our 4x2 and 4x4 are sitting around eighth or ninth-best out of sectionals, and we haven't had the opportunity to have someone in front of us to push us. I'm really excited for those prelims on Friday."
Monson and his staff realized when the junior class came in – led by Alex Johnson, Ozzauto and Campanelli – they had something special. Evtimov came in last year and Dominique Johnson this year.
"It's hard to know what you have at the middle school level because there's so many different variables to middle school track," Monson said. "But when they got in as freshmen, we knew. We knew Sammi Campanelli and Jessie coming in from the middle school and once we got Vicky in the building [in the fall of 2020], she came to a lot of our preseason camps, and we knew Vicky was going to be a gamechanger for us moving forward."
Ozzauto was delighted to join forces with Alex Johnson after running against her in middle school. Ozzauto attended Heineman Middle School, Johnson went to Marlowe.
"We're competitive, but it's a good competitive," Ozzauto said. "It's track and we all push each other to our limits. Our relays have really good chemistry. Everyone's not going to have a great day the same day, but we have that chemistry to make up that time you miss. We work really well together."
Evtimov grew more attracted to track when she hit high school.
"Before I came into high school, track was kind of for fun and nothing crazy serious for me," Evtimov said. "But once I joined the team I learned I truly love the sport, and it became a lot more serious."
Local State Qualifiers
Class 2A
Burlington Central: Nina Tomko (100HH, 4x100), Brooke Reynolds (4x100), Madelyn Mucci (TJ, 4x100), Zoey Proper (4x100), Izzy Solomon (4x200), Danica Wiegel (4x200), Kenzie Anderen (4x200, 4x400), Paige Greenhagel (HJ, LJ, 4x200, 4x400), Tia Brennan (4x400), Mia Estrada (4x400), Tiana Foreman (SP, discus).
Harvard: Brenna Uppleger (100, LJ)
Johnsburg: Caitlyn Casella (100, 200), Chloe Benz (SP, discus), Jolene Cashmore (3,200).
Marengo: Amanda Harris (4x200), Samantha Conroy (4x200), Gianna Almeide (4x200), Alexa Calbow (4x200). Michaela Almeida (HJ).
Marian Central: Lily Bures (HJ), Bella Zecchin (LJ).
Richmond-Burton: Lilly Alberts (400).
Woodstock: Hallie Steponaitis (HJ),
Woodstock North: Bella Borta (300LH), Lexi Hansen (HJ).
Class 3A
Cary-Grove: Annika Nordin (SP), Lindsey Kownick (100HH),
Crystal Lake South: Abby Machesky (800), Ashley Ciezadlo (TJ), Bella Gonzalez (3,200).
Hampshire: Karolina Ryzka (HJ).
Huntley: Melissa Aninagyei-Bonsu (100, 4x100, 4x200), Alex Johnson (LJ, TJ, 100, 4x100), Dominique Johnson (LJ, TJ, 4x200, 4x400), Breanna Burak (3,200), Brittney. Burak (1,600), Sophie Amin (100HH), Vicky Evtimov (4x100, 4x200, 4x400), Jessie Ozzauto (4x100, 4x200, 4x400), Sammi Campanelli (4x400), Ally Panzloff (discus), Gabriella Whitfield (PV).
McHenry: Alyssa Moore (800, 4x800), Lynda Rotundo (4x800), Peyton Stinger (4x800), Lydia Zancho (4x800).
Prairie Ridge: Rylee Lydon (HJ, LJ, 200, 400), Haylee Yelle (LJ, PV), Rachel Soukup (1,600, 4x800), Olivia McPherson (4x800), Bridget Jewell (4x800), Faith Wilder (4x800).