Here are five boys tennis players to watch in the Northwest Herald area this season.
Justin Cunningham, Jacobs, sr.
Cunningham teamed up with 2021 graduate John Kaiser to capture the No. 1 doubles championship at the Fox Valley Conference Tournament with a 6-3, 7-5 win against Huntley's Thomas Patel and Andrew Burkey. They again beat Huntley's No. 1 doubles team for a Class 2A sectional title and finished 2-2 at the state tournament. Cunningham was a Northwest Herald All-Area first-team selection last year.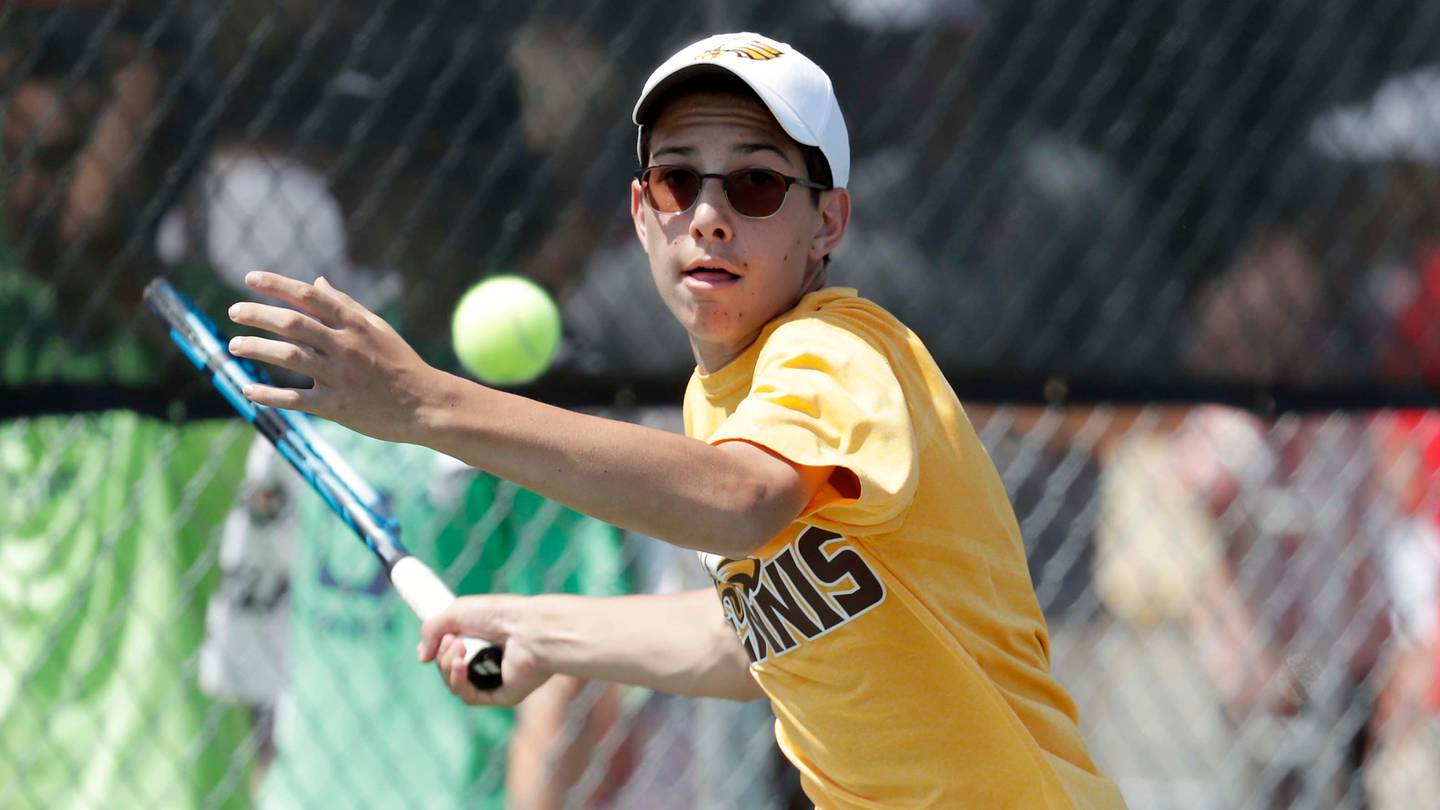 Kyle McNally, Jacobs, jr.
McNally went 49-4 in his high school debut and finished with the most wins of anyone in the state. He earned a sectional title with a 6-3, 6-0 win over teammate Thomas Nelson. The two met again at the Class 2A state tournament, with Nelson winning in two sets. At the FVC Meet, McNally won the No. 2 singles title. He was 6-2 at state. McNally earned Northwest Herald All-Area first-team honors last season.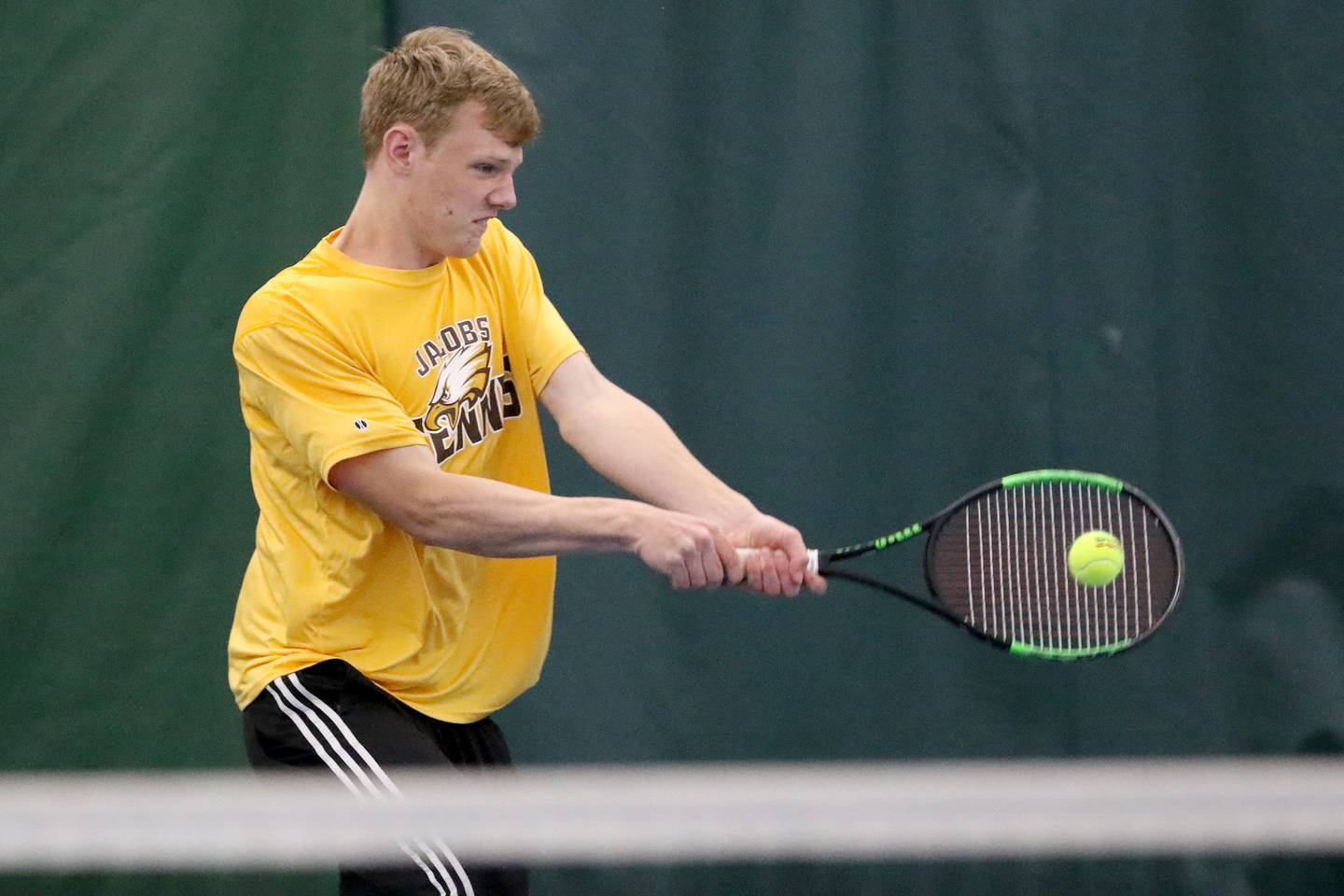 Thomas Nelson, Jacobs, sr.
Nelson, the 2021 Northwest Herald Boys Tennis Player of the Year, went 42-7 and beat McNally, 6-4, 6-1, in the fifth-place match at the Class 2A state meet, finishing 7-1. Nelson earned the FVC No. 1 singles title with a 6-1, 7-5 win over Crystal Lake South's Jackson Schuetzle. The talented Golden Eagles senior will play next year at NCAA Division I Marquette.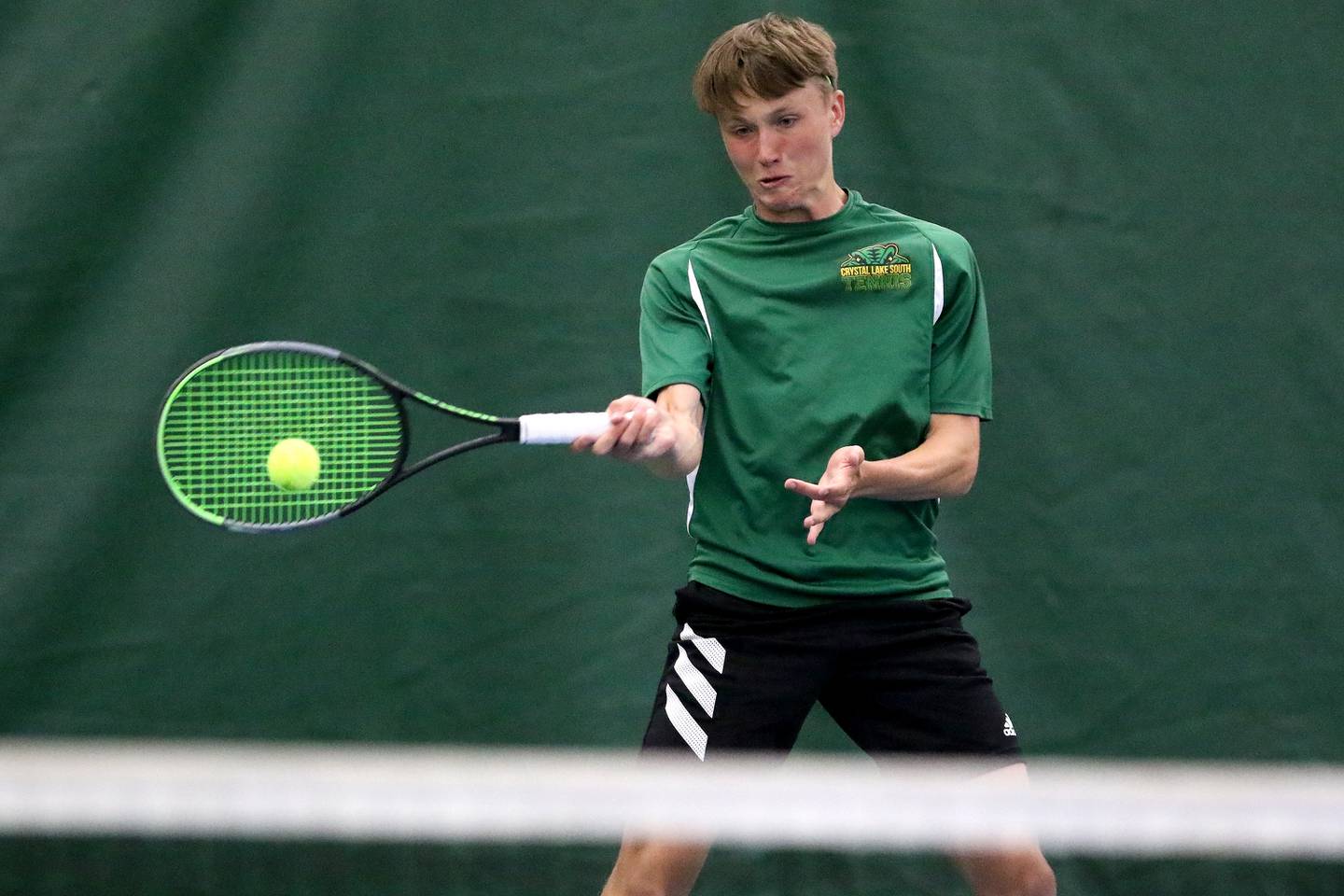 Jackson Schuetzle, Crystal Lake South, sr.
Schuetzle, who will try and play through a stress fracture in his back, went 32-5 as a junior, including a 5-1 run at the Class 1A state tournament that earned him a third-place finish, the first state medalist for the Gators since 2003. He was runner-up in the No. 1 singles bracket at the FVC Tournament and runner-up at sectionals. Schuetzle, an All-Area first-team selection last year, plans to play at D-III Case Western Reserve, one of the strongest tennis schools in the country.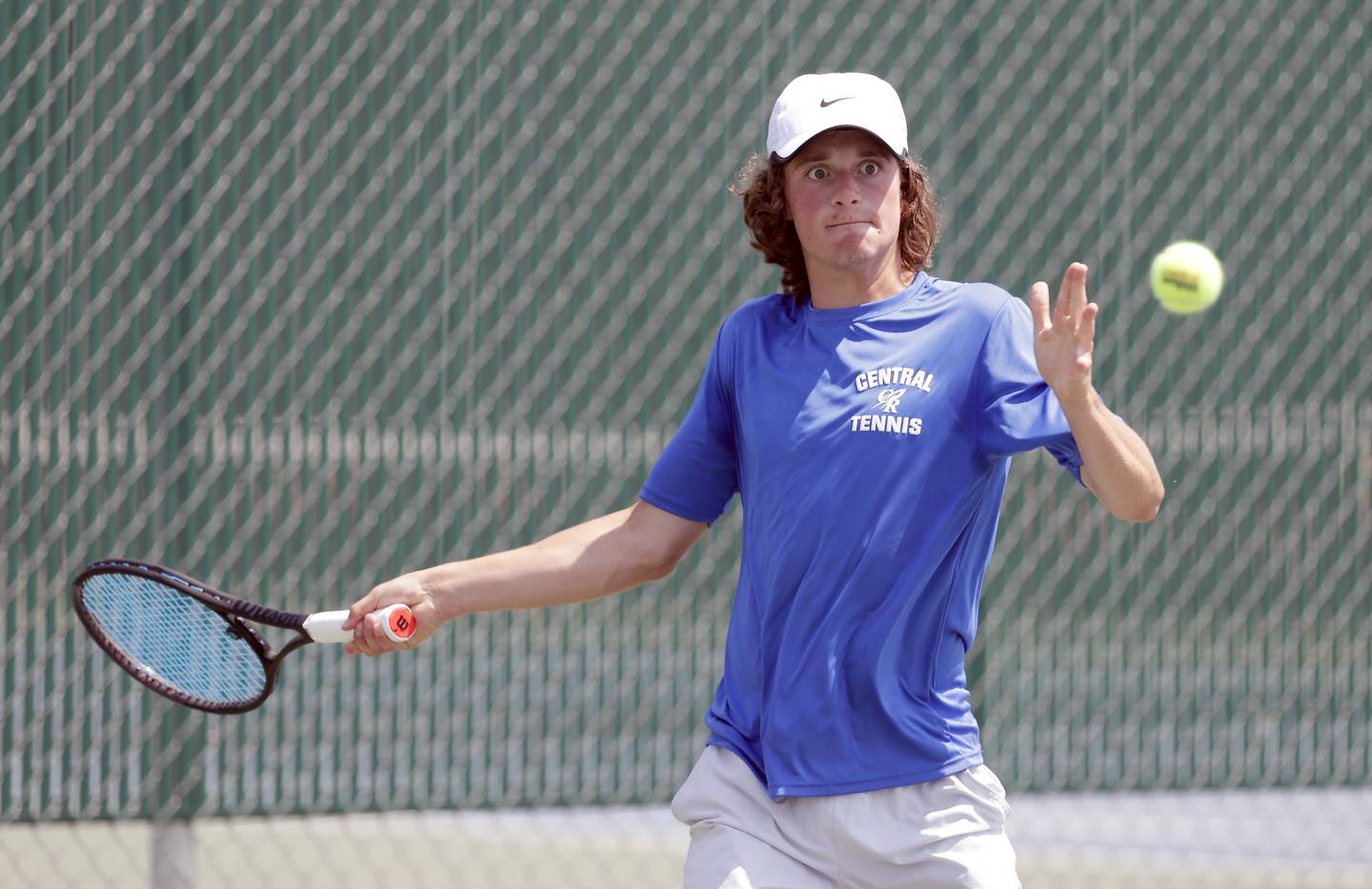 Luke Welker, Burlington Central, sr.
The Rockets senior will look to top his fifth-place finish at last year's Class 1A state meet. Welker, an All-Area second-team pick last season, bounced back from a 6-4, 6-4 loss in the quarterfinals, winning his next three matches to finish 6-1, including a 6-1, 3-6, 10-0 win over Rockford Christian's Finley Buelte in an exciting fifth-place match. Welker's older brother, 2018 grad Nicolas Welker, owns the best individual state finish in team history (third place in 2018).