Andrew Bradt's running streak has withstood it share of close calls, to be sure.
There was the night several years ago when Bradt ran a mile through an airport – in his suit and dress shoes – to keep it alive. Initially, people thought he was late for a flight, but then seeing him go back and forth gave him the "Didn't I just see you?" look.
Then, there was the time almost five years ago when Bradt, 41, discovered he has sarcoidosis, cells that cause inflammation in the lungs. Bradt's reaction to that was just to run more to make himself stronger.
Perhaps the closest call came in May around his son Gavin's graduation from Crystal Lake Central. Bradt was running in Lake in the Hills' Sunset Park and decided to show some of the kids playing basketball at the park that he still had some of his 10.6-second 100-meter speed from high school.
As he sprinted along the path in the park, another person did not see him coming. Bradt stepped to the side and his ankle bent wrong when he stepped in the grass. He couldn't move his leg after graduation and could not get his sock and shoe on the next morning.
"It's done," he thought.
But his 9-year-old daughter Jozie helped him put on the sock and shoe, and he hobbled downstairs to the basement of his family's Lake in the Hills home, dialed down the treadmill to 4 1/2 mph – about half his usual speed – and gutted out a mile.
"That was the worst," Bradt said. "Even [worse than] running through pneumonia or some of the colds I've had. It was painful."
But with a streak of more than 10 years of running at least one mile a day, it needed to be done.
If someone told Bradt he was obsessed with running, he would not argue. He'd probably consider it a compliment. It has spread to his family, all of whom now have their own running streaks, except 4-month-old son Bodhi. Give him some time.
Jen Bradt, Andrew's wife, will reach five years in March. Jozie is closing in on two years, and Gavin, a freshman at McHenry County College and former football player who did not like running, is about to reach 100 days.
"Once I started, it was the notion of put one foot in front of the other, regardless of what life is handing you, that you disciplined every day to do something for yourself," Bradt said. "Physical fitness or mental health, you have one consistency that you can lean into and calms you for your center. That's it for me. It clears my head space."
HOW IT STARTED
Bradt was a good sprinter at Hononegah High School and now runs a global sales operation for a Fortune 300 company. He was managing wireless stores in a mall in 2011 when he came upon something called a 38-day challenge.
The idea was to run a mile, without stopping, every day from Thanksgiving to New Year's Day. Bradt has not stopped since. He is a registered member on the runeveryday.com website, started by U.S. Running Streak Association president Mark Washburne. Bradt is tied for 364th with three other runners on that site.
The current leader on that site is 71-year-old Jon Sutherland, a writer from Washington, Utah, whose streak just passed 52 1/2 years.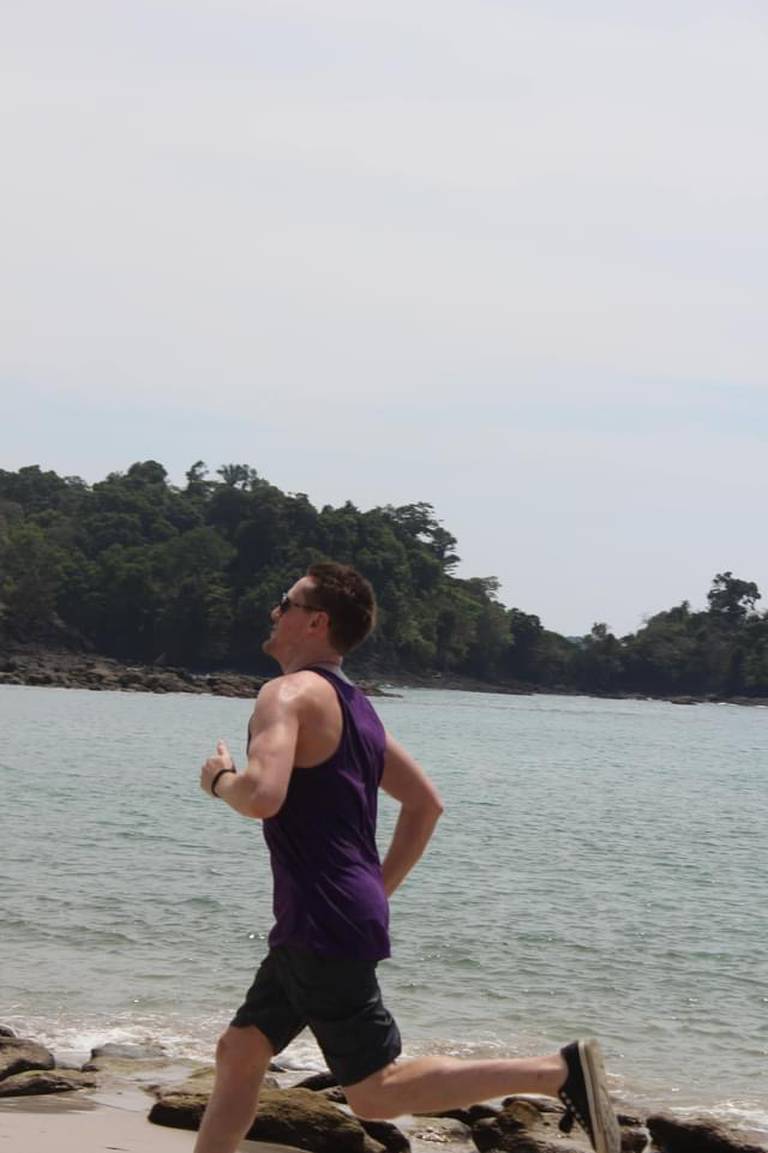 Runners record their own information on the honor system. It would be too time-consuming and difficult to verify everyone's information. The site currently has 3,358 runners with more than one year of consecutive days.
"You get into that routine in the Midwest where you pack it on [during the winter]," Bradt said. "We got a treadmill, and I saw the 38-day challenge. I liked it and decided to keep on going."
Bradt likens his streak to Forrest Gump, although not as great of distances.
"Once I got past 60 or 90 days, I said I was going to run every day for a year," he said. "When I ran every day for a year, then I started to research the run-streak community, which was growing, and said 'Let's do it for five years.' It just became a habit."
Remarkably, Bradt has gone through more treadmills (four) than pairs of shoes (two) during the streak. He also has a pushup streak of 1,700 days – he used to do 500 (five sets of 100 pushups), but has cut back to 225 (three sets of 75). He meticulously records everything, although now his running watch takes care of what he used to write down in logs.
FAMILY BUSINESS
Jen Bradt is as dedicated as her husband to keeping up her streak. She lost a long one when Jozie was born, but kept at it all through her pregnancy with Bodhi.
Jen's hospital room for Bodhi's birth was a suite, so when nurses were not watching, she shuffled around her room in her gown and slippers, monitoring her fitness watch until she reached a mile.
"I was trying to do it where the nurses didn't see me," Jen Bradt said. "They were going to chain me to the bed. I did it before they came back in. Every day went better and better. I went really slow, the same with the end of my pregnancy.
"I had come this far. I couldn't lose one day. I figured it out."
Jozie has made the commitment as well. Some nights she will get home from her dance classes and around 9 o'clock she'll hit the treadmill. She started her streak during the COVID-19 pandemic while she was at home with remote learning.
Andrew Bradt smiles satisfyingly with his daughter's dedication.
"That runner's high is just clearing everything up to what's going on," he said. "Things to balance you."
THE LUNGS ISSUE
Andrew Bradt recently won his company's United Way run, a 5K race, with a 17:48, beating out a 19-year-old college runner for first. Not bad for someone who, in 2017, was told his lungs looked like those of a 15- to 20-year smoker.
Bradt first noticed the problem when he was speaking in Miami before a group from his company. His heart rate jumped from 60 to 150. Spots showed up on his body that led some doctors to believe he had skin cancer.
Initially, it was misdiagnosed as Stage 4 fibrosis, which causes damage and scars the lung tissue, making it difficult for the lungs to properly work.
Bradt was near panic mode when Jen, who worked for a pulmonologist at that time, suggested a CT scan. They learned it was sarcoidosis and not fibrosis, and Andrew was put on prednisone, a steroid, to treat the problem.
There were good and bad points to taking that drug.
"When I was on prednisone, I felt like the Kool-Aid Man, like I could literally run through a wall," Bradt said. "You usually gain a bunch of weight. I lost 10 pounds. I was doing 10 miles a day and 500 pushups."
Bradt was taken off prednisone, then put back on for a while after another sarcoidosis flare-up, but now is off.
DOING THINGS DIFFERENTLY
Running every day is not for everyone. Many runners need occasional days off to rest their muscles and joints, some just need a break for mental reasons.
But there are those, such as the Bradts, who embrace the challenge and discipline of running, even if it's not that far every day.
Bradt doesn't do a lot of things like normal runners, anyway. Aside from running in the same shoes, he does not stretch before or after he runs.
"I will go downstairs, fire up the treadmill at 9 of 10 miles an hour and jump on," he said. "Just hop on and go."
Still, for someone who doesn't do normal things, Bradt has a lot to offer with his positivity and commitment.
There are people in his company who have taken up running after seeing him.
"It's good to see that I've influenced a lot of people I work for and work with at least to try it for a year," he said.
And Bradt was contacted by the chairman of a sarcoidosis group about coming onto a podcast and talking about his experience or possibly speaking at an annual meeting.
"Everybody goes through a lot of mental stuff, and it compounds with an autoimmune disease when you don't actively work out and continue to balance yourself," Bradt said.