1. Become the Wet Bandits and navigate Kevin McCallister's traps at an all-ages Woodstock escape room inspired by "Home Alone."
The escape room, at 13711 W. Jackson St., is wrapping up this themed room Sunday.
The business is open 5 to 11 p.m. Fridays and 3 to 11 p.m. Saturdays and Sundays. It is closed New Year's Day.
To buy tickets or for information, go to killercampescape.com.
2. The special "National Lampoon's Christmas Vacation" exhibit at the Volo Auto Museum also is set to finish its run Sunday.
Fans of National Lampoon's movies will be able to see the 1959 Corvette from the movie "Animal House" alongside the Griswold family's truckster from the movie "National Lampoon's Vacation." Visitors also can pose in front of a "Christmas Vacation" RV photo op backdrop.
The museum, located at 27582 Volo Village Road, is open each day for 10 a.m. to 5 p.m. except Jan. 31 when it closes at 3 p.m. Admission for adults is $19.95. Admission for children ages 5 through 12 is $12.95.
An additional pass is required to visit the museum's Jurassic Gardens dinosaur park.
For information, go to volocars.com.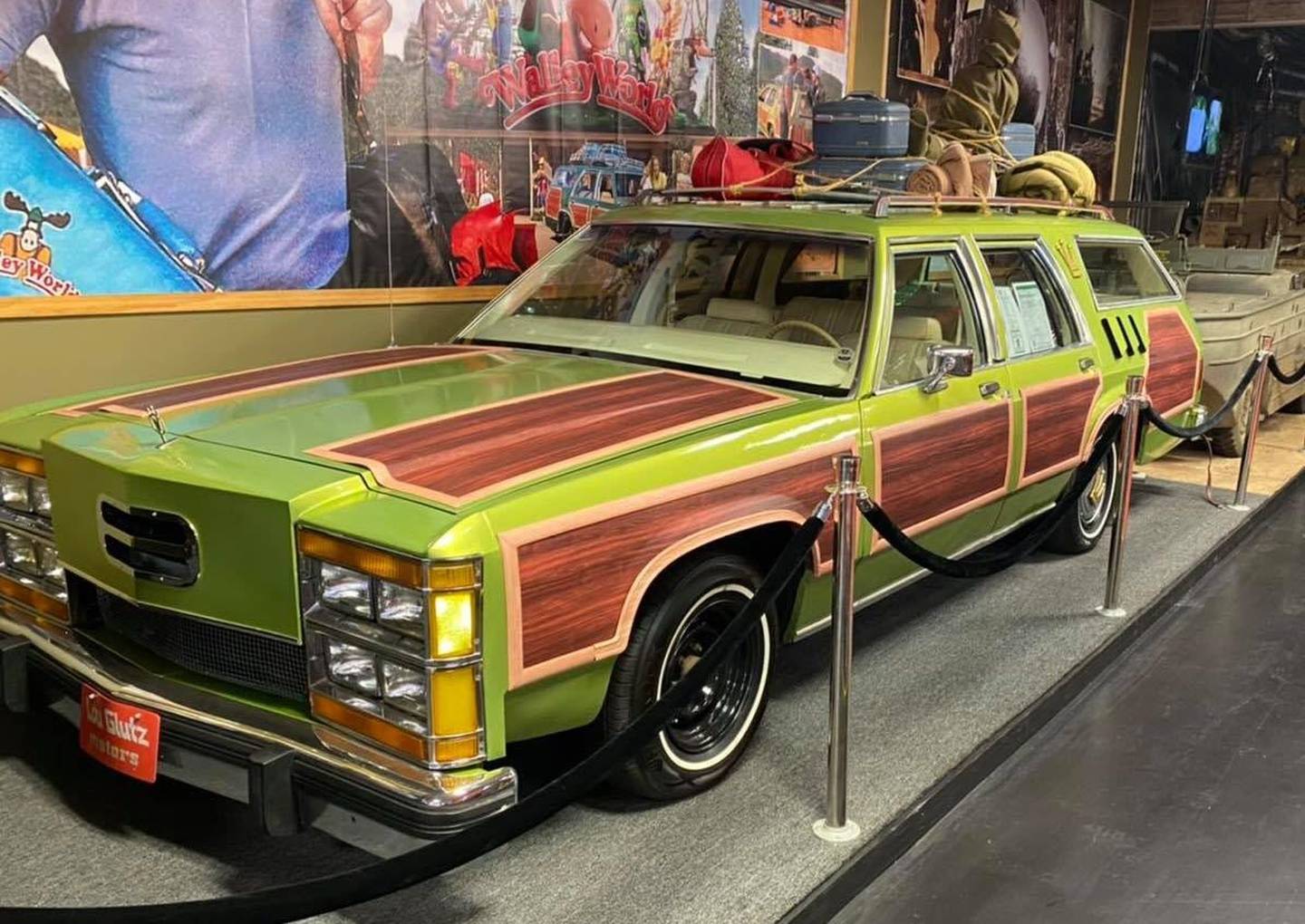 3. The Raue Center for the Arts in downtown Crystal Lake is offering two different ways to greet the new year: a comedy special in the afternoon followed by a Beatles tribute band in the evening.
Steve Cochran's New Year's Eve Comedy Special is set for 3 to 5 p.m. and tickets run $37 to $50. RaueNOW members receive 30% of their tickets at $25.90 to $35 on two of their tickets.
Beatles tribune band American English will perform 8 to 10 p.m. Friday. Tickets start at $27.
When American English first formed, they were voted No. 1 by thousands of Beatles fans as winners of sound-a-like contests at Beatlefest for three consecutive years, according to the Raue Center. They also have won Illinois Entertainer of the Year and have been voted "Best Tribute Band" three of the last four years by fans in the Chicago area.
Masks are required at the Raue Center for those 2 and older as are proof of vaccination against COVID-19 or a negative COVID-19 test within 72 hours of the concert for attendees 12 years and older.
For information or to buy tickets for either show, go to rauecenter.org.
4. Many McHenry County bars and entertainment spaces have special events planned to ring in the new year.
That includes Emerson & Oliver, 140 Cass St. in Woodstock, which plans on drinks, food and music with Stephen Schuch and then the Chicago Cellar Boys.
The event is 5:30 p.m. to 12:30 a.m. Pre-reserved seats come with a complimentary two-piece truffle box. Tickets range from $75 to 150 per person.
For information, go to emersonoliver.com.
Go bowling at Sideouts Sports Tavern, 4018 W. Roberts Road in Island Lake, where they're offering family and group packages with 2 1/2 hours of bowling with shoes; a buffet with pizza, pasta and salad; a pitcher of beer or soda; and party favors for $99.
Add another time slot for $40. The 1 to 3:30 p.m. shift can be booked for $79. To reserve a lane, call 847-526-7174 and ask for Brad. Reserved slots must be paid in full in advance.
The bar itself will celebrate the new year starting at 9 p.m. with the band Gooroos, heavy appetizers, dancing, party favors and a champagne toast.
Advanced tickets, starting at $60 for general admission, can be purchased at tinyurl.com/GOOROOSNYE.
5. Shake off the weekend's excesses with a hike on the kames of Glacial Park.
The guided hike starts outside the Lost Valley Visitor Center, 6720 Keystone Road south of Richmond.
The cost is free for McHenry County Conservation District residents and $5 for non-residents. The hike is open to those 14 years and older
Registration can be completed online through Friday at MCCDistrict.org.
Would you like your event featured in this weekly feature? The first step is submitting your events to the Northwest Herald's community calendar at shawlocal.com/northwest-herald/local-events/ where they are then considered for inclusion in this feature.