For the owner of Donahue Furniture in Woodstock, some days can feel like "quite a juggling act."
It's an issue store owner David Donahue and other retailers have been facing since the COVID-19 pandemic began: supply shortages leading to delays for customers trying to buy furniture.
Orders that used to take eight weeks to turn over to a customer now are taking six months, Donahue said.
These supply chain issues stem from a variety of factors: Even with the pandemic now almost two years in, U.S. households "flush with cash from stimulus checks, booming stock markets and enlarged home equity" have begun spending freely again, the Associated Press reported. But as consumer demand rose, suppliers were caught "flat-footed" by how fast pent-up spending surged, especially as Americans continue to spend more on goods, such as furniture, than services like dining out or movie tickets.
A hot housing market also meant more people are buying furniture, Donahue said. At Donahue Furniture, there'll be times when someone will buy a bedroom set, Donahue said, and then he'll have to scramble to replace it.
"It is incredibly challenging to say the least," Donahue said.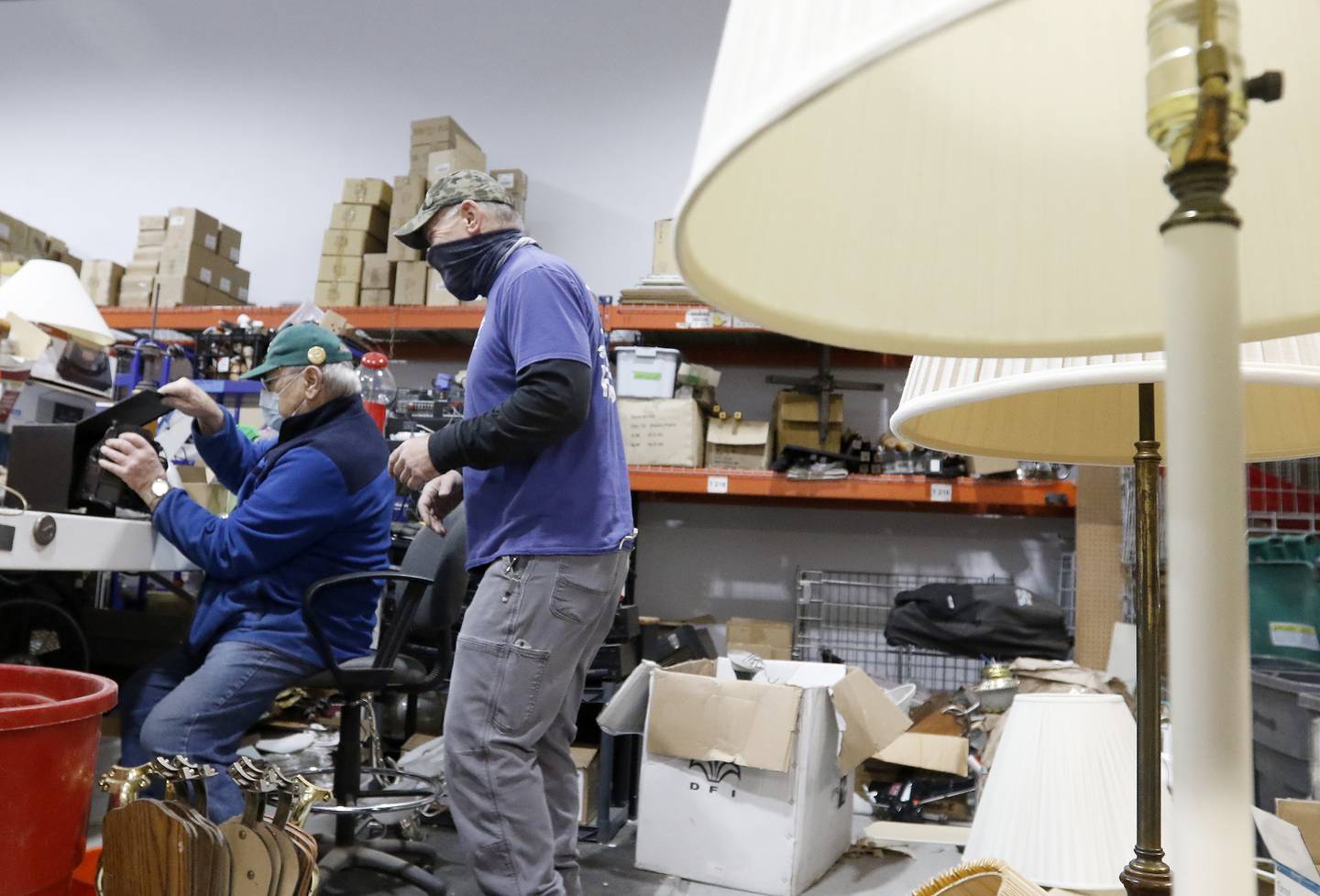 To combat this, Donahue said, they started ordering stock earlier.
When ordering stock this fall, Donahue said, he tried to make sure the store got spring and summer colors because "if you ordered something today, you'd be lucky to get it by April or May."
"I'm forced into taking what's available, so it's really narrowed," Donahue said. "We're high design, we like to have classic fancy different things in here, and it's just not possible."
Donahue said he's tried to use local craftsmen to create products and orders from the Amish. But with every non-traditional avenue he's picked up, Donahue said, "everybody else finds that and starts carrying it" as well.
Customers have been understanding, Donahue said, although some cases, someone will come in, and not want to wait the six months that's predicted for their product to come in.
"They'll go to five other furniture stores and then come back and go, 'You know what, I guess we have to wait," Donahue said.
To accommodate those who have to wait, Donahue said, his store offers discounts for customers whose products are delayed.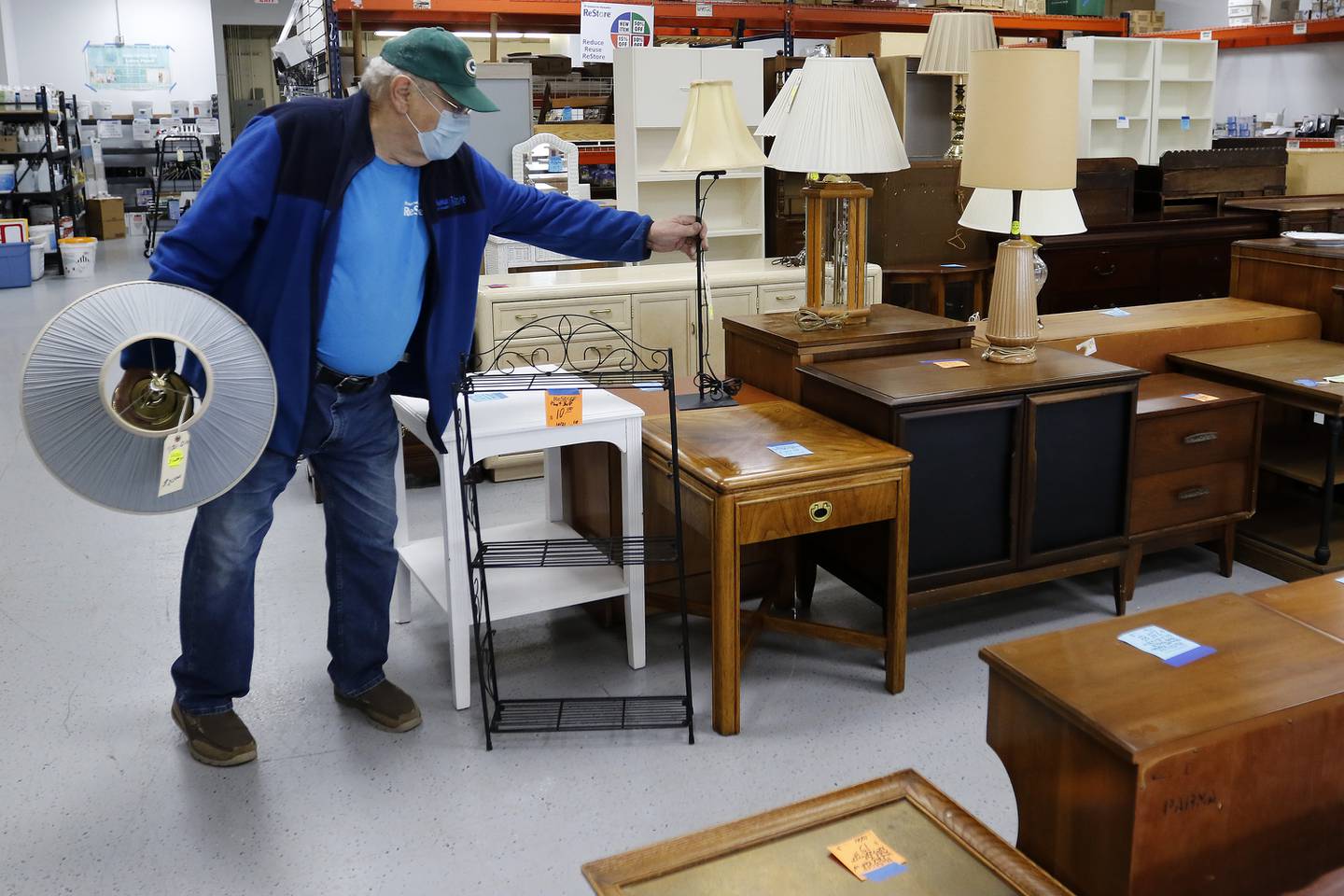 With delays bogging down new furniture sales, resale shops are reaping the benefits.
"If you don't want to wait that long, you're going to shop at a thrift shop," said Judy Degutis, director of retail for the Sparrow's Nest Thrift Store, which has locations in Woodstock and McHenry and helps support Home of the Sparrow's homeless shelters by selling donated items.
Degutis herself had trouble getting some furniture she wanted from corporate stores, with some pieces taking longer because they were on "indefinite backorder," she said.
At Sparrow's Nest, they're selling more this year than last year, Degutis said, and donations also went up about 20%.
Joe Dziedzic, manager of the Woodstock Habitat for Humanity ReStore, which also sells donated items, said they've heard from customers who aren't able to find a couch, refrigerator or dryer.
"They'll come in here and they'll find a nice piece for a decent price and be relatively satisfied with it," he said.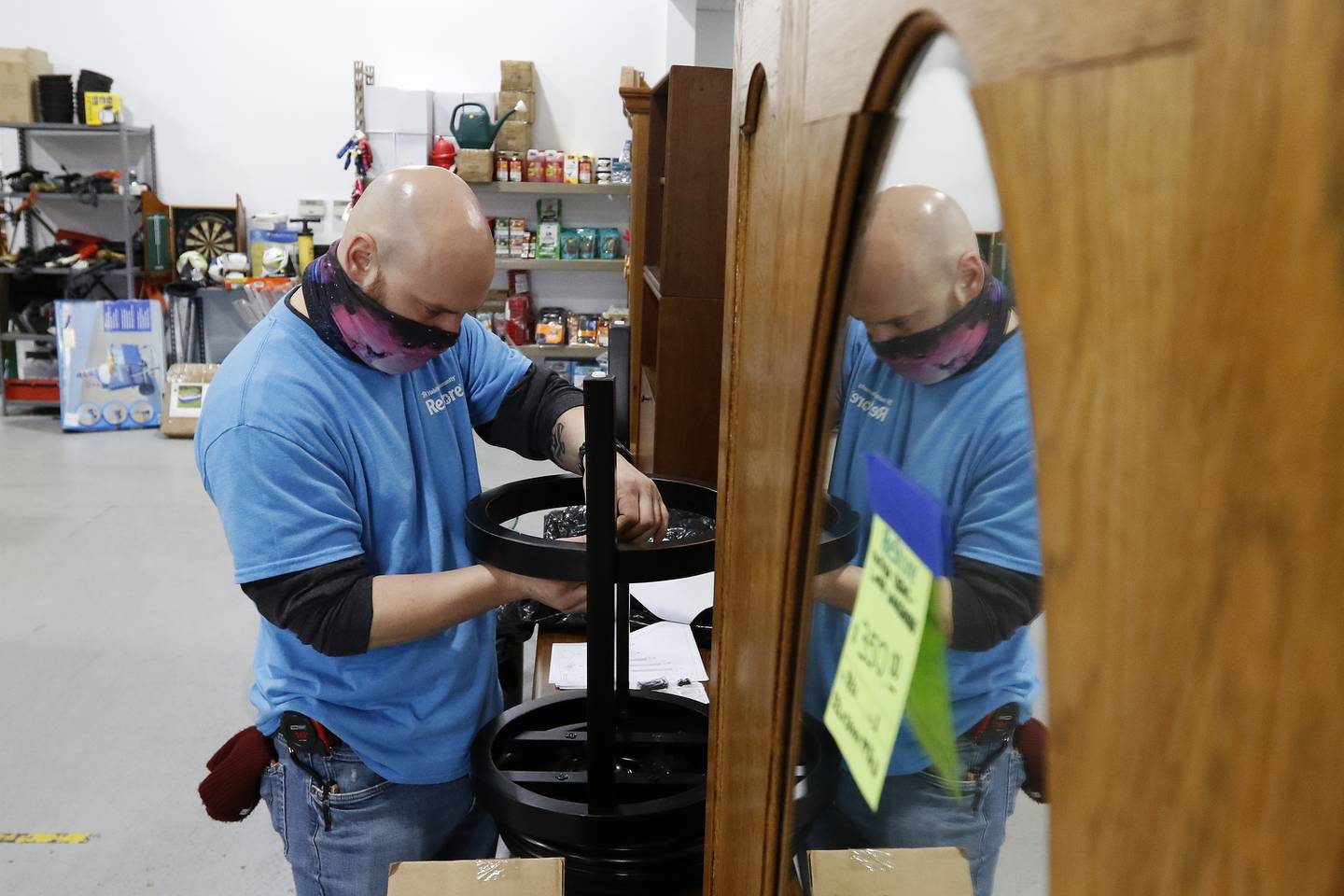 For Habitat, the donations never stopped, Dziedzic said, and they're still relatively busy.
Business has kept been steady at Dziedzic's ReStore location, he said, they'll have days where they're swamped and days when it "feels like a ghost town."
"It's just the ebb and flow of it all," Dziedzic said.
Donahue's been in the furniture business for 35 years, and the store itself has been open for 71.
"I've never seen anything like this," Donahue said. "This is all new to everybody. I think it's going to be maybe another year or two I'm guessing until we maybe get caught up."
Donahue, for now, is taking it day by day.
"Every day is a new day," he said. "It's just kind of the way it is."