A firefighter was injured while on the scene of a house fire in McHenry Friday evening, the McHenry Township Fire Protection District said in a news release.
The firefighter's injuries were described as minor, and did not require medical attention, the release said.
McHenry Township Fire Protection District personnel were called at 7:30 p.m. to the 2600 block of Thomas Court in unincorporated McHenry County for a report of a house fire.
When crews arrived, they found thick smoke and fire visible from the attic of a one-story single-family dwelling, the news release said.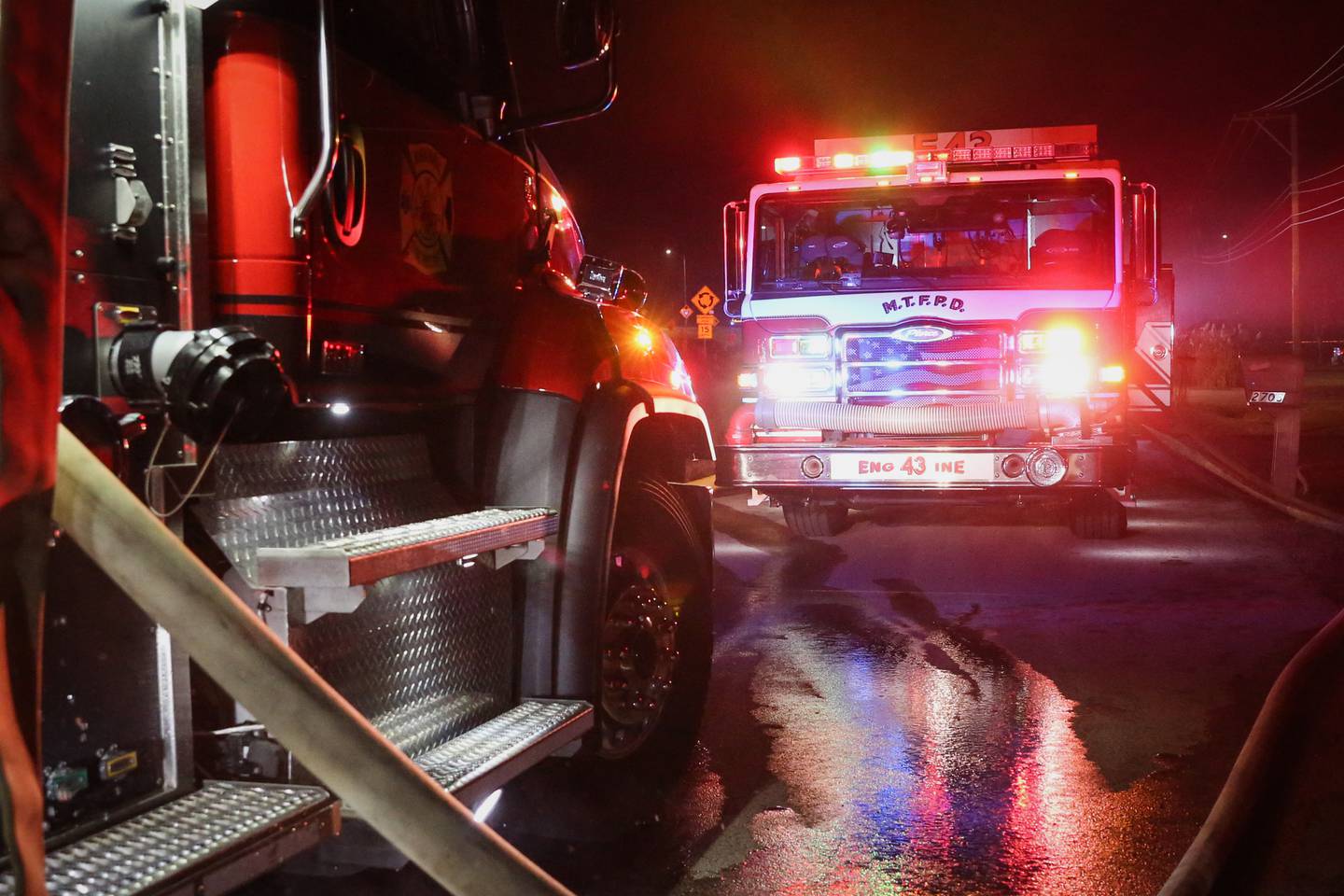 The first crews made an "aggressive interior attack," the fire protection district said, but had to retreat because of how much fire was in the attic.
After crews were able to make progress on putting the fire out from the exterior of the house, they transitioned back inside to do extensive salvage and overhaul work.
No civilians were injured, and the fire is under investigation. The cost of damage is estimated to be more than $100,000, the news release said.
Crews from Wauconda, Nunda, Wonder Lake, Crystal Lake, Fox Lake, Round Lake and Richmond all helped, the news release said, while the remainder of the fire district was covered by Huntley, Woodstock, Spring Grove and Lake Villa.