The cause of a fire that fully involved a 10,000 square-foot barn outside Harvard around 5 a.m. Sunday is under investigation after it caused an estimated $1.25 million in damage, the Harvard Fire Protection District said.
Fire Chief Lawrence Kane said the structure and the multiple vehicles and pieces of equipment inside it in the 19300 block of Hebron Road were all a "total loss."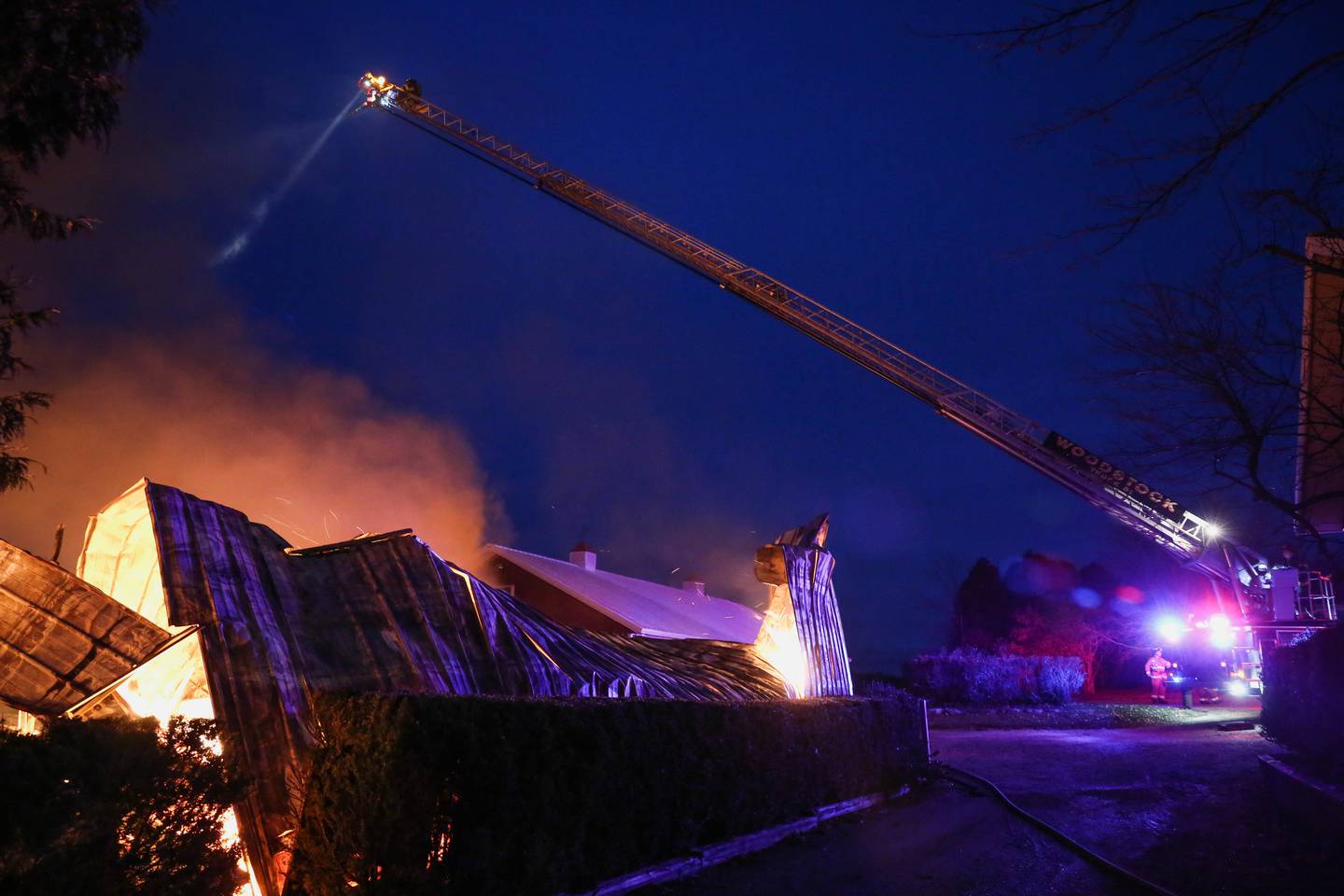 Eleven different fire departments responded to provide assistance on the scene.
When Harvard firefighters first arrived, the structure was fully involved with flames through its roof.
They began an aggressive attack by protecting nearby buildings and a propane tank, the release said. The blaze was confined to the only the barn, the release said.
No injuries were reported during the incident, and there were no animals in the barn.
The cause of the fire is not considered suspicious in nature at this time, Kane said, but it remains under investigation.
The Harvard Fire Protection District in the press release reminded residents to carefully store fuels and chemicals in their garages and storage buildings.