A proposal for a marijuana dispensary in Crystal Lake at a currently vacant restaurant property was narrowly given a positive recommendation by the city's Planning and Zoning Commission Wednesday evening.
The final vote was 4 to 3, recommending a special use permit to allow the dispensary, but a request for the city's dispensary buffer from a religious establishment to be reduced to 350 feet from 500 was given a negative recommendation by commissioners. The two requests will now go to the City Council for consideration.
Petitioners are eyeing the 1.6-acre property at 501 Pingree Road, which used to house a Culver's, as the location for the dispensary. Culver's moved a short distance from its original spot a couple of years ago.
The buffer measures from the Harvest Bible Chapel's property line to the proposed dispensary, according to city documents. The church itself to the dispensary would be about 700 feet. However, unique aspects to the property are the reason petitioners want the variation, city staff said.
Commissioners voted 4-3 to deny the variation. Those who voted no said they didn't want to set a precedent for reducing the buffer in the future, and a couple commissioners had concerns about the dispensary's proximity to both a religious establishment and Rosecrance, a substance abuse and mental health treatment center. One commissioner, Allan Skluzacek, voted in favor of the dispensary, though gave a negative recommendation to the variation.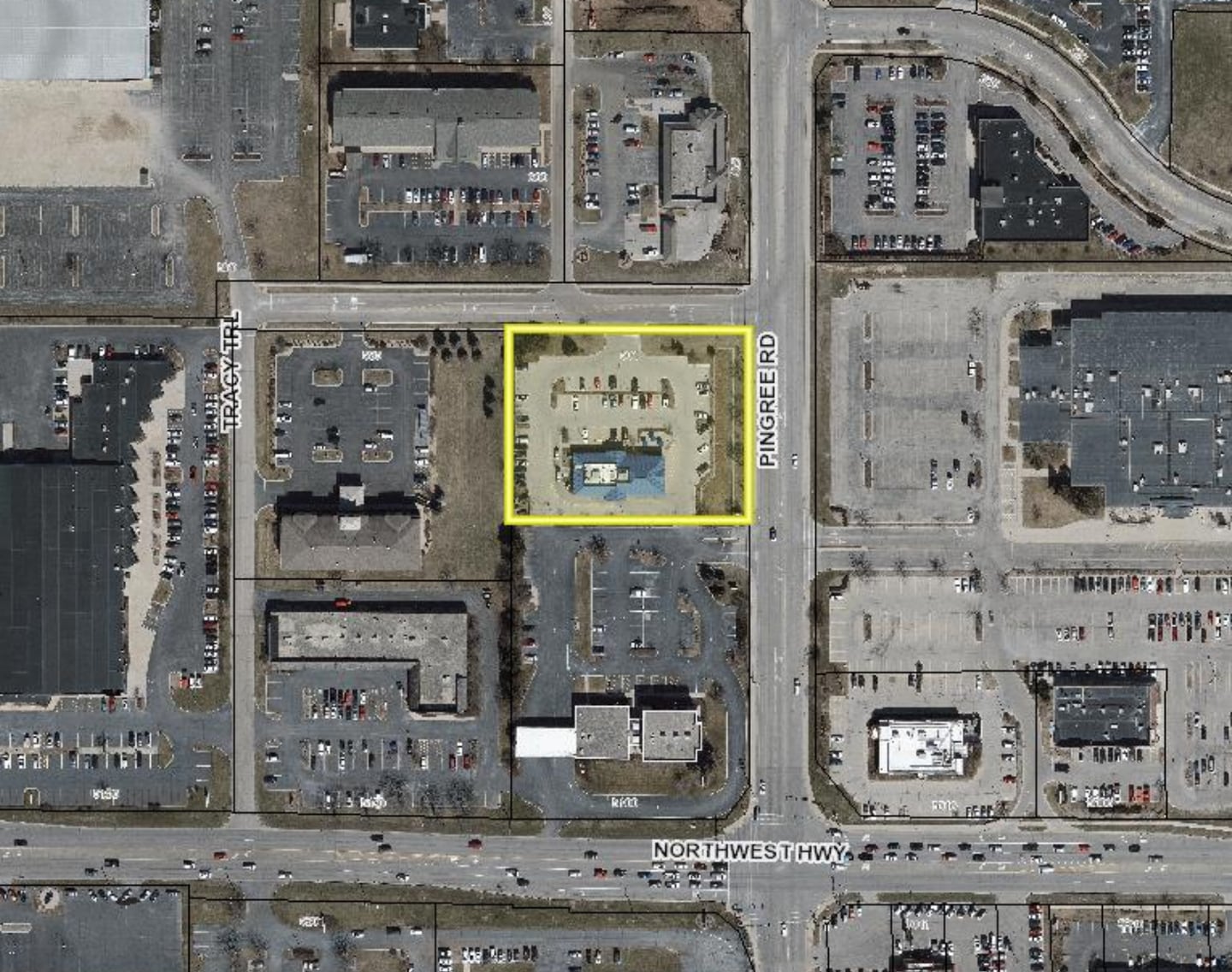 Under Crystal Lake's ordinance, marijuana dispensaries are not allowed to be within 500 feet of any schools, day care centers, residential care homes, religious establishments, parks, open spaces, libraries or recovery homes. They also cannot locate within 250 feet of residential property.
The applicant, CL Dispensary LLC, said it intends to renovate the building's interior, according to documents filed with the city. No marijuana products would be visible from outside of the building, according to city documents. Per state law, dispensaries are not allowed to have drive-thrus, so petitioners are seeking to close the one currently on the property.
"It is going to be a high-end luxury experience, where customer service and education is our top priority," Tara Meyer with Americanna Dream, the company planning to open the dispensary, told commissioners.
Crystal Lake initially approved allowing dispensaries in the city in 2019. It later limited the number of these kinds of businesses to two within city limits.
McHenry County currently only has one dispensary: Rise Lake in the Hills, on 270 N. Randall Road, which opened in March 2021.
Because the site has been vacant since 2018, some investments will have to be made into the property, Meyer said.
"We plan on investing approximately $1 million into site improvements," she said.
These sites improvements include facade enhancements with updates to branding and signage; floor plan improvements, including updates to the layout and design; and finishes and furniture. Meyer said they also are planning a "quite a few" security enhancements as well.
When customers enter the store, a security guard/receptionist will greet customers. Customers will then be allowed into the waiting room, Meyer said, where they can peruse educational materials on marijuana while they're waiting to be led onto the sales floor.
"Our sales floor is a one-to-one ratio, so you will not be allowed in until a sales agent comes out to open the door and lets you walk through into the sales floor," Meyer said.
Americanna Dreams is exceeding the state's requirements for security with a multi-layered security approach to the facility, said Ed Farrell, owner of Silver Star Protection Group, which would provide security services for the dispensary. This means a 24/7 camera surveillance system, glass break protectors, duress alarms and a vault, among others features.
During a typical shift, about eight employees will be on site. Americanna Dreams plans on hiring 30 full-time employees, including a general manager, assistant general manager, and on-site security.
Proposed hours are 9 a.m. to 9 p.m. Monday through Thursday, 9 a.m. to 10 p.m. on Fridays and 10 a.m. to 7 p.m. Sundays.