Home State Bank employees have donated more than 1,500 hours of their time giving back to the city of Crystal Lake, Mayor Haig Haleblian Tuesday, after declaring Sept. 29 as "Home State Bank Day."
Home State Bank is one of the city of Crystal Lake's largest contributors of community service, Haleblian said.
The bank works with a number of area nonprofit organizations, such as the United Way of Greater McHenry County, he said. Recently, the local United Way CEO, Jamie Maravich, joined the board of the Crystal Lake-based bank, which also has locations in Lake in the Hills, Woodstock and McHenry.
"They encourage their employees to be active and contribute in the community," Haleblian said. "Many of them are very active in events and venues around the city."
"They're very good stewards and tremendous philanthropists," he said.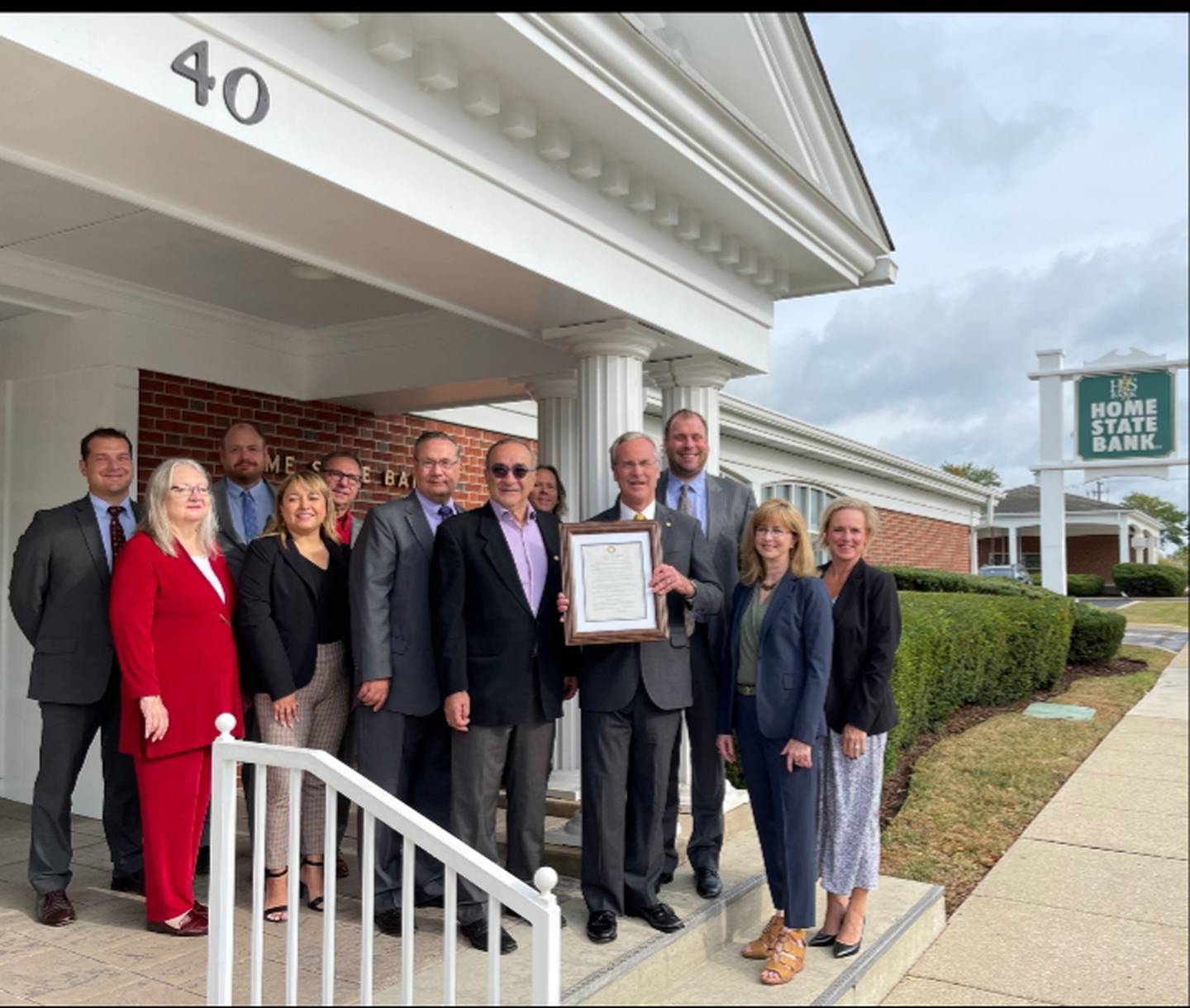 There has been a "great special relationship" between Home State Bank and the city since the bank was first chartered only a year after the city was, Home State Bank CEO and President Steve Slack said.
Many of the people who work at Home State Bank grew up in Crystal Lake and McHenry County, Slack said, making community involvement important to them.
"It's part of our lives," Slack said. "It is special to us."
Home State Bank has been in McHenry County for 106 years, officially receiving its charter on Sept. 29, 1915, under the leadership of bank president William Pinnow, who was also the mayor of Crystal Lake at the time.
"Not too many of us in business can have those bragging rights," Haleblian, who owns Exceed Floor & Home, said about the bank's longevity in the community.
Home State Bank also was named by the Crystal Lake Chamber of Commerce as one of its 2021 banking partners of the year for how it helped businesses during the COVID-19 pandemic. The government provided banks with the ability to provide financing to many small businesses, Slack said, which Home State Bank was excited to do.
Though Home State Bank, like many businesses, had to adjust to many aspects of the pandemic and its restrictions, Slack said it is on a pretty good path right now.
"We'll see what 2022 brings," he said. "The goals are [to] continue to do what we've been doing, which is helping as many businesses and individuals as we can."