A wave in animal adoptions while families were homebound last year left local shelters strapped to meet their communities' demands but as adoption rates slow, shelter owners say plenty of animals are still looking for their forever homes.
Adoptions last year at the Crystal Lake-based Assisi Animal Foundation were so frequent that it surprised founder Lee Linklater "half to death," she said.
About 1 1/2 years into the pandemic, however, some McHenry County shelters and rescues now are seeing an increase in people giving up their animals. These relinquishments are unrelated to COVID-19 and not the return of pandemic-era adoptions. They're also seeing more transfers from other shelters, particularly in light of Hurricane Ida.
"We are getting right now incredible amounts of animals that are coming from other shelters," Linklater said. "Some of the other shelters farther south are swamped, and the adoptions have stopped. People are going back to work. Maybe they just don't want to be bothered. The kids are going back to school. Adoptions went from very good to slow."
Helping Paws Animal Foundation President and CEO Donna Matejka has had a similar experience, she said.
"I think that people just kind of came out in droves. We had adopters from all over because I think they just couldn't get into other shelters," Matejka said. "Most shelters were by appointment only."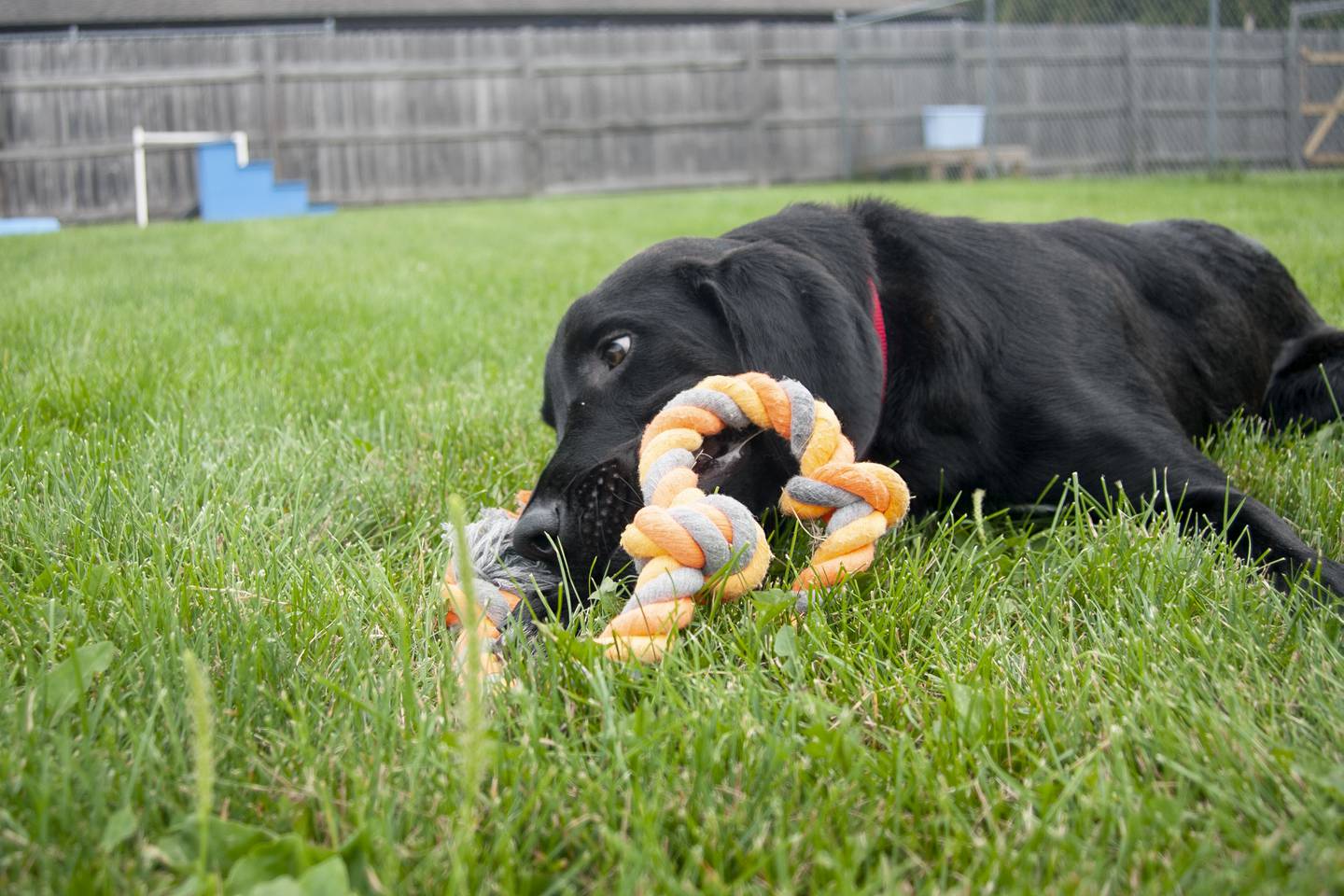 Shelters like Linklater and Matejka's won't rush to place their animals in new homes, however. Instead, adoptions are met with serious vetting efforts to ensure potential owners are looking for companionship beyond the pandemic.
"During the interviews, we made a very definite point that please understand this is not just for entertainment, not just to take up your time," Linklater said. "This is a commitment for the animal's natural lifetime. Please keep that in mind. This is not a toy."
Foster-based dog rescue Barrington Area Animal Rescue & Kennels, or BAARK, similarly drives home the lifelong commitment of a pet while finding suitable homes for their animals, founder and President Sandy Boston said. That's why Boston was especially concerned when she and her colleagues began noticing social media posts advertising "free" dogs, she said.
"That's really been troubling," Boston said. "It's really been rampant in the last couple of month. ... We see that on Facebook. We've tried to get a few of them."
Boston estimated seeing three such posts in the past two weeks. Although people relinquish their pets for several reasons, including changes in housing and health concerns, selling live animals online should be avoided, Boston said. It not only goes against Facebook's community standards, but it also allows both the buyer and the seller to bypass important health and safety checkpoints during the adoption process, Boston said.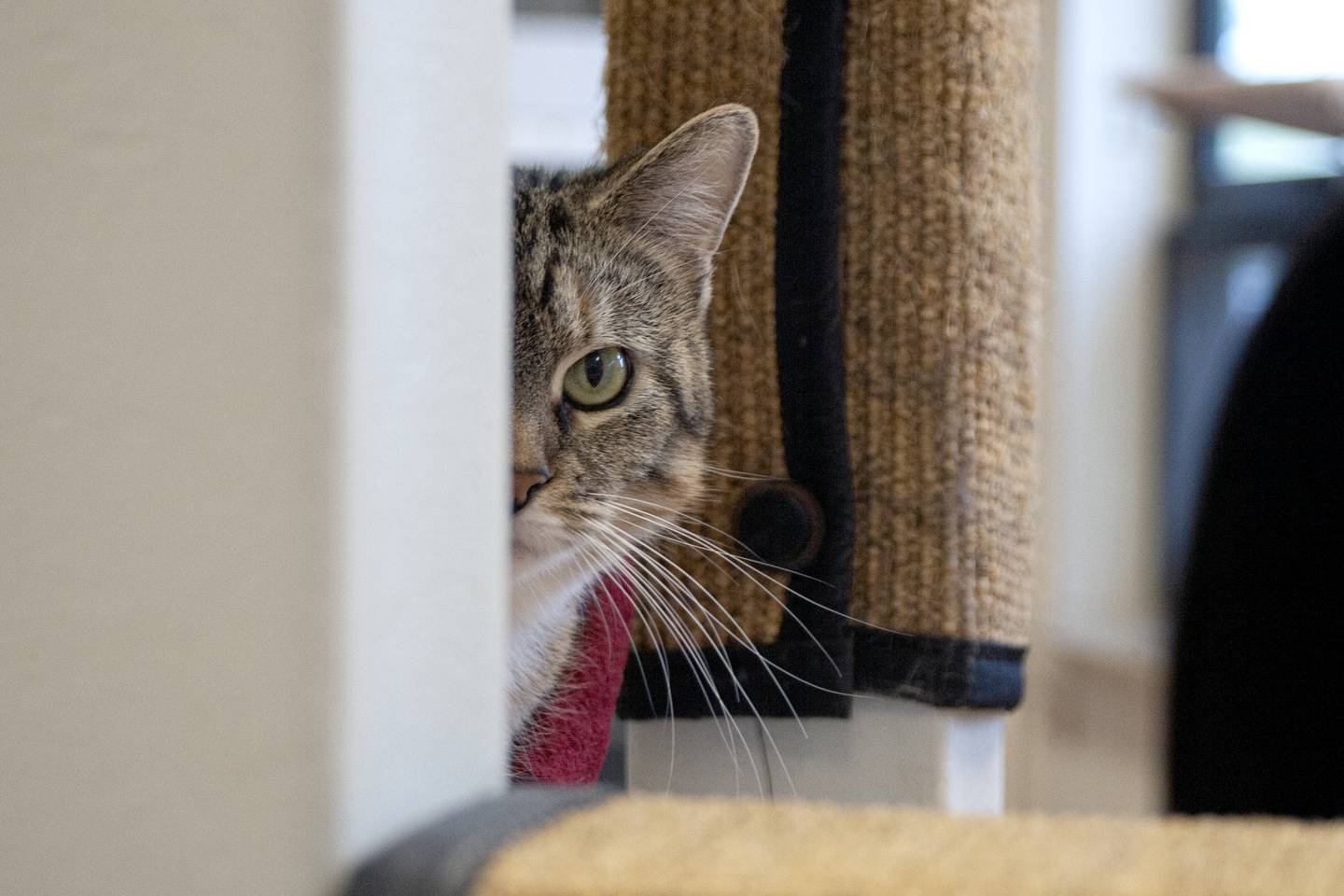 "The message basically is: If you need to re-home your dog, do your homework, find a good rescue group and do not give your dog away," Boston said. "You have to screen people. You have to do reference checks. We always do vet checks, too. ... And charge a fee. Don't just give these dogs away."
When Pingree Grove resident Amy Villarreal realized that her adopted wild mustang Lark wasn't as excited about jumping as she hoped he'd be, Villarreal found the horse a new home where he was better suited, she said.
Villarreal adopted Lark through the U.S. Bureau of Land Management with plans to train him as her next jumping horse. Now, Lark helps provide therapy services for myriad diagnoses through Dream Riders in Crystal Lake.
"He just really wanted to be a cuddle bug and loved on, and I knew that was kind of the personality they were looking for," Villarreal said. "… They took him last August on a three-month trial period, and they just love him."
Huntley resident Deanna Reeves' adoption experience also took an unexpected turn. Knowing what it's like to lose a pet, Reeves had reservations about the emotional and time commitments that a dog requires.
"I told [my husband] before we got engaged, 'If you really want a dog someday, don't ask me to marry you because I'm probably not your girl,'" Reeves said.
But when people nationwide were confined to their homes for months, Reeves took the advice she says she often gives others and stepped outside her comfort zone. Now, Reeves is happy to walk the family pet Coda and said the mixed-breed dog has brought her family closer together.
"She's been a joy," Reeves said. "She's been the perfect dog for us. She's a great dog."