Eveej Malone, chairperson of Indivisible NWIL, can remember a time in her childhood when her parents had to pay a poll tax to vote.
As states move to tighten restrictions on voting, Malone said, she is taken back to that time.
Malone, along with a group of 30 others, gathered Saturday in Crystal Lake to have a vigil in honor of late U.S. Rep. John Lewis and in support of the For the People Act, the John Lewis Voting Rights Advancement Act, the Washington D.C. Admissions Act, and for ending the filibuster.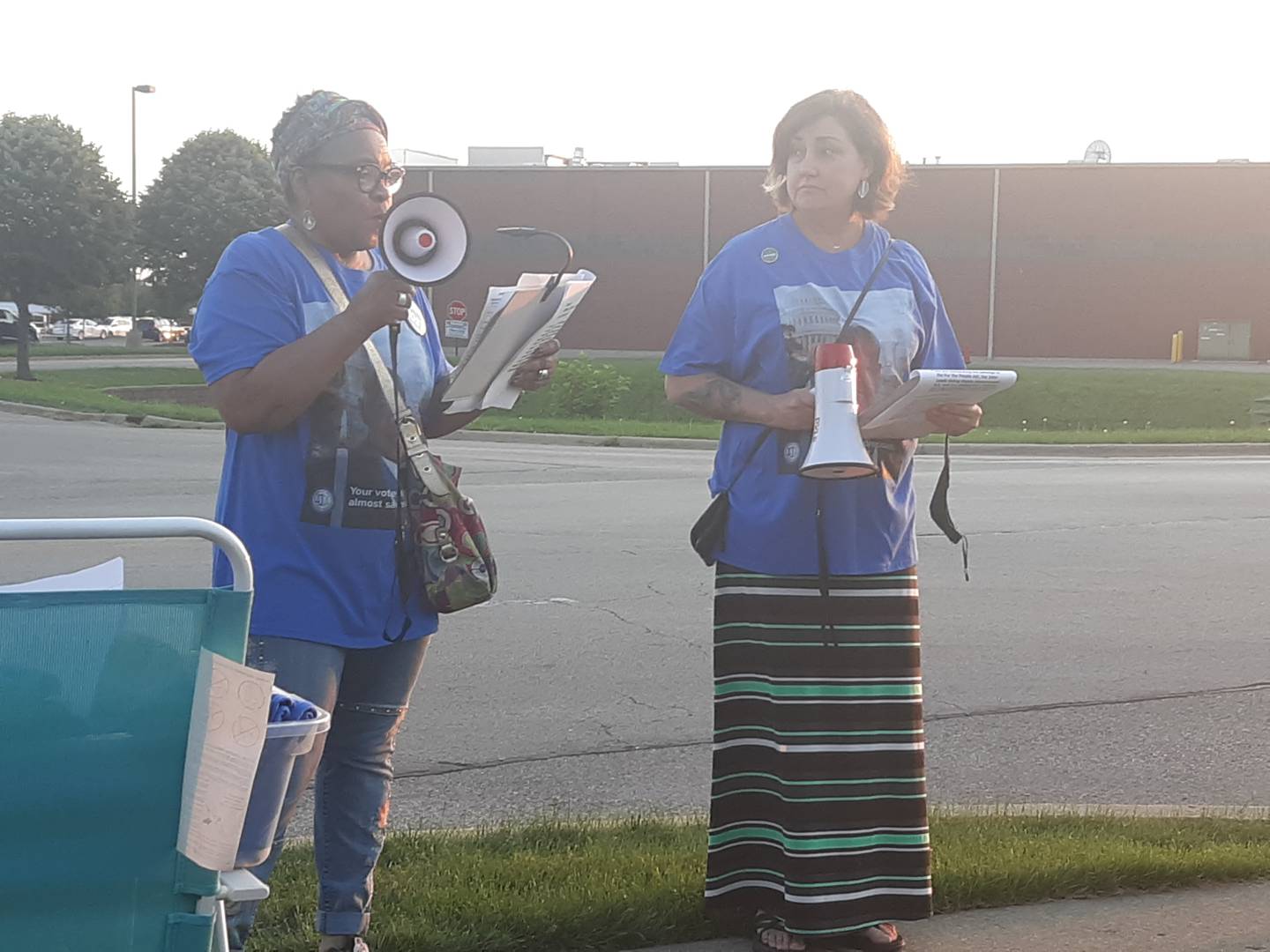 The For the People Act would offer same-day voter registration for federal elections, require states to hold early voting for at least two weeks, make Election Day a federal holiday and include other provisions. The John Lewis Voting Rights Act would restore parts of the Voting Rights Act of 1965, including the requirement that certain states provide changes to their voting laws to the federal government for review, and the Washington D.C. admissions act of 2021 would grant D.C. statehood.
"The bill will allow Washington, D.C, to become the 51st state and afford D.C. residents full representation in Congress and equal voting rights," Malone said.
If these acts don't pass and states start implementing "voter suppression" laws, Malone, who organized the vigil, said Black and brown communities will be affected greatly.
Although Malone does not think Illinois officials will pass these laws, she said it is important to protect "our brothers and sisters" in states such as Texas and Georgia.
"This fight is not about me. It's much bigger than me. It's much bigger than you," Malone told the group. "It's about people that are not even here at this moment."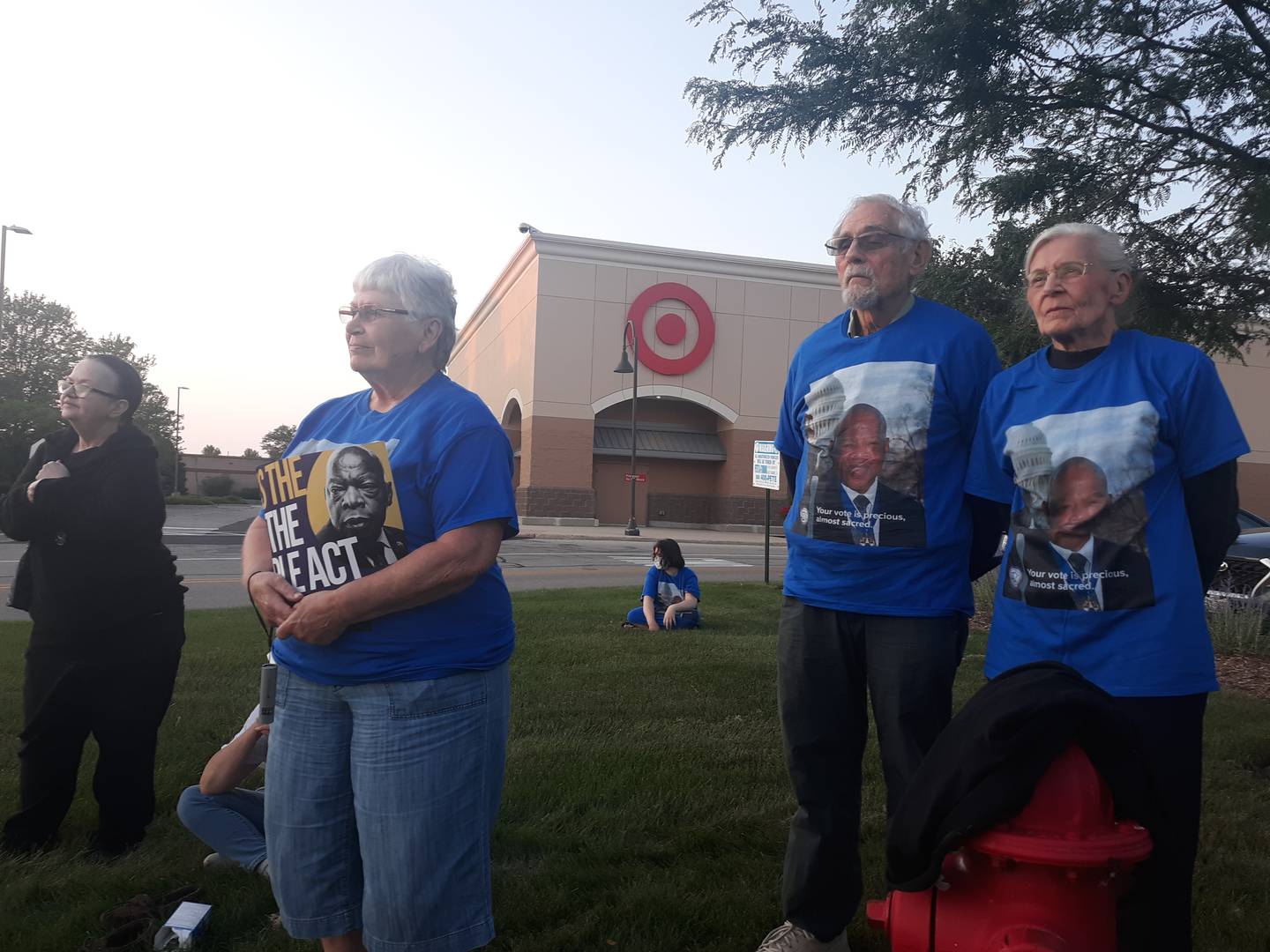 The Crystal Lake vigil was one of many nationwide that took place Saturday to mark the fact that it has been one year since Lewis died of pancreatic cancer.
In his remarks, U.S. Rep. Sean Casten encouraged the group not to settle for reforming the filibuster, but to keep pushing for its elimination.
The Senate requires a vote by 60 of the 100 senators to advance most bills.
Those in favor of keeping the filibuster say it is needed to promote bipartisanship, The Associated Press reported. But advocates for removing the filibuster say Republicans are determined to block almost every one of their priorities in the 50-50 Senate, the AP reported, and that it is a tool that has been historically used for racism.
"We need to get rid of the filibuster," Casten said.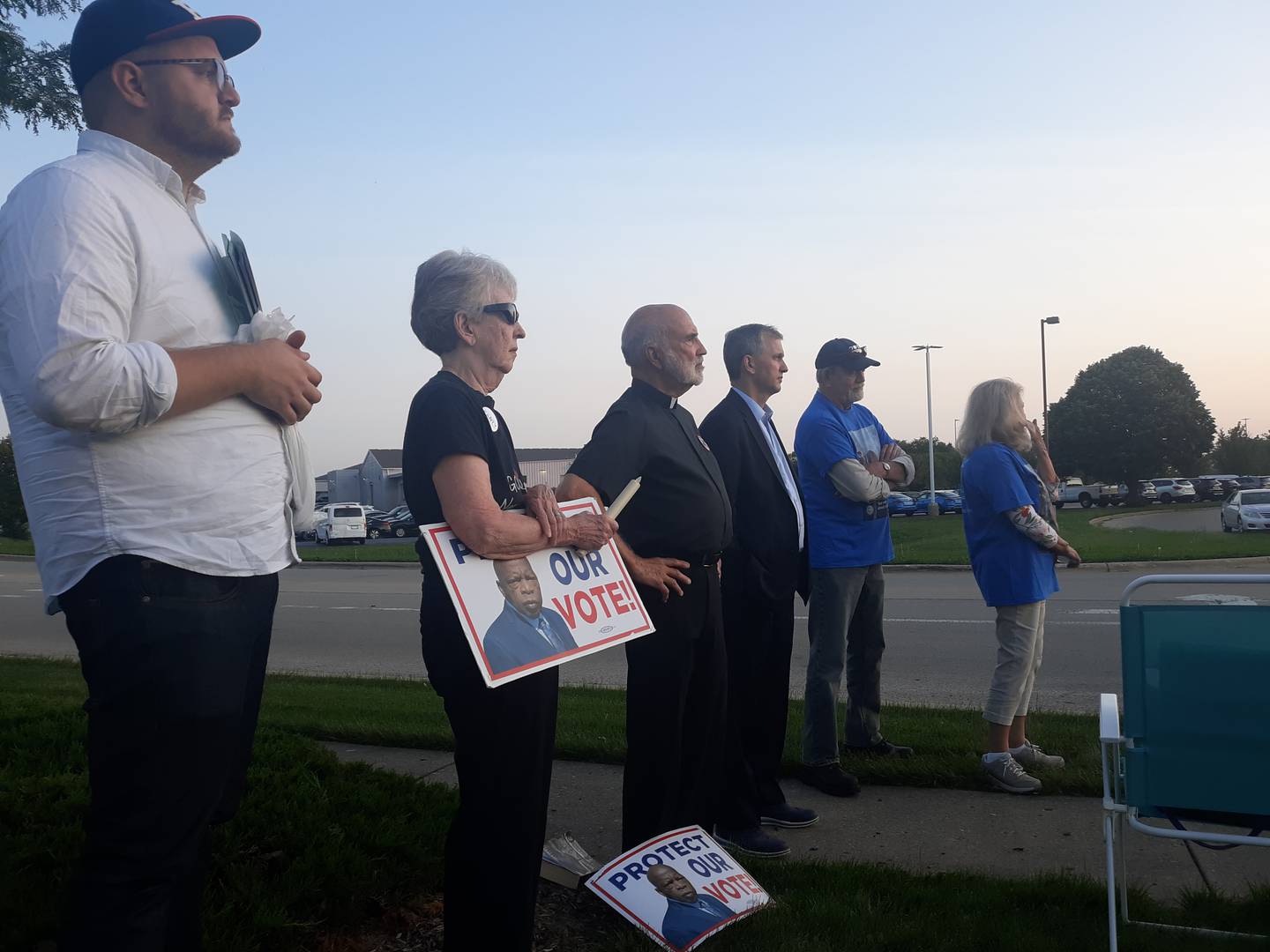 During the vigil, the group took time to remember Lewis, who was the youngest and last survivor of the Big Six civil rights activists, a group led by the Rev. Martin Luther King Jr. best known for leading about 600 protesters in the Bloody Sunday march across the Edmund Pettus Bridge in Selma.
One speaker, John Alan Boryk of Des Plaines, described himself as a "recovering racist working to be anti-racist," whose life changed after he saw King speak. He recalled being at the Edmund Pettus Bridge that day.
"We're college students, bricklayers, priests, hippies, a whole conglomeration of people, it was the most diverse group I had ever seen," Boryk said.
He came back to the bridge months later when the Voting Rights Act was signed into law by then-President Lyndon B. Johnson.
Now, Boryk said, the Voting Rights Act is in jeopardy.
"There are things that are happening to take away some of the principles of it," he said. "So are we gonna let that happen? I say no."
Casten said "he knew the legend, but was just getting to know the man," when Lewis died, adding he had been thinking about the late congressman on Saturday.
"He treated me like his equal," Casten said. "He had an amazing ability to lead with love."
"[Lewis] once said, 'Ours is not the struggle of a day, a week, a month, or a year," Malone said. "'Ours is not the struggle of one judicial appointment or presidential term.' He says 'Ours is a struggle of a lifetime, or maybe even many lifetimes. And each one of us in every generation must do our part.' And that's why that's one reason we're here. We're going to do our part, we're going to keep his legacy alive."
The Associated Press contributed to this story.