Illinois may have lifted pandemic restrictions allowing workers to return to their offices and residents to travel into Chicago for summer activities, but Metra ridership remains below pre-pandemic levels.
"It's all been a function of when companies are requiring workers to return and how often," Metra spokesman Michael Gillis said.
While there are no longer capacity limits at businesses, the work-from-home culture that was a trademark of the COVID-19 pandemic has left companies reconsidering how often they require employees to be physically present in the office, leading to a reduction in how often people will commute to the city.
"The (Regional Transportation Authority) and all the transit agencies kind of understand that it is a new normal that we're working in," said Hersh Singh, principal analyst at the Regional Transportation Authority. "I don't think anybody really anticipates a full return to pre-pandemic levels because the nature of work has definitely changed."
On Metra's Union Pacific Northwest line that travels between Chicago and Harvard with a branch to McHenry, 8,062 passengers rode the train between June 20 and 26, according to the system. For comparison, the line averaged 42,433 passengers in June 2019. Ridership across all Metra lines is still about 19% of where it was before the pandemic, Gillis said.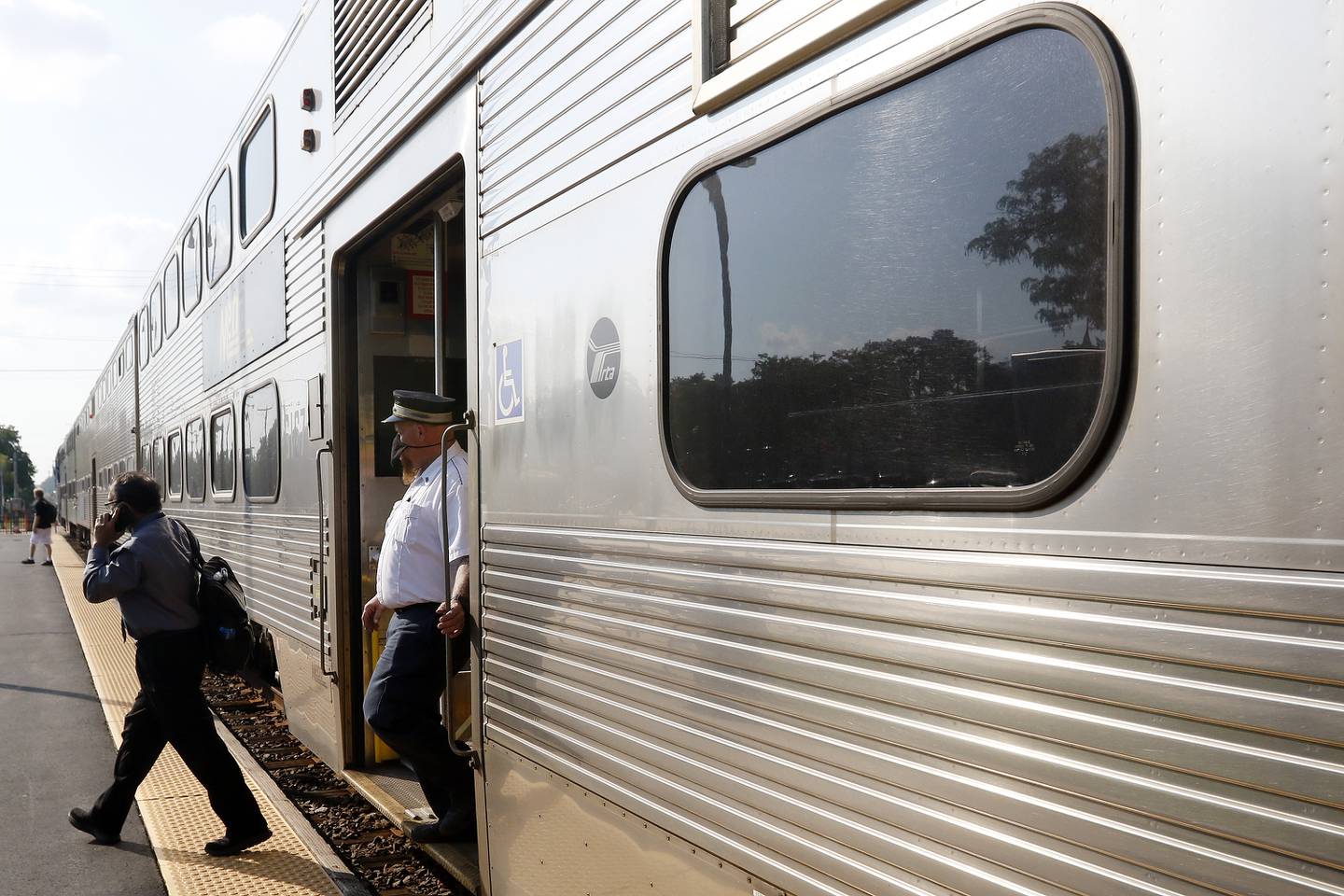 Manuel Franco of Fox River Grove has been taking the train every weekday for the last few months to get to his job in Chicago.
"I would estimate that about 70% (of the train is full)," Franco said. "Usually in the morning, I leave early. I take the train about 5:45 (a.m.), but now on the way back, it's more occupied."
Experts are optimistic about passengers returning and say the signs of people using public transportation are there.
"Just recently in the past two months, we're actually seeing some significant increases in where we were with Metra," Singh said. "At it's lowest point, we were down almost 99% from where we were pre-pandemic."
Ridership has slowly started returning, even before pandemic restriction were lifted. Metra ridership was down 71% in March 2021 compared to March 2020, according to the Chicago Metropolitan Agency for Planning, a sign people will return to their train commutes as time goes on.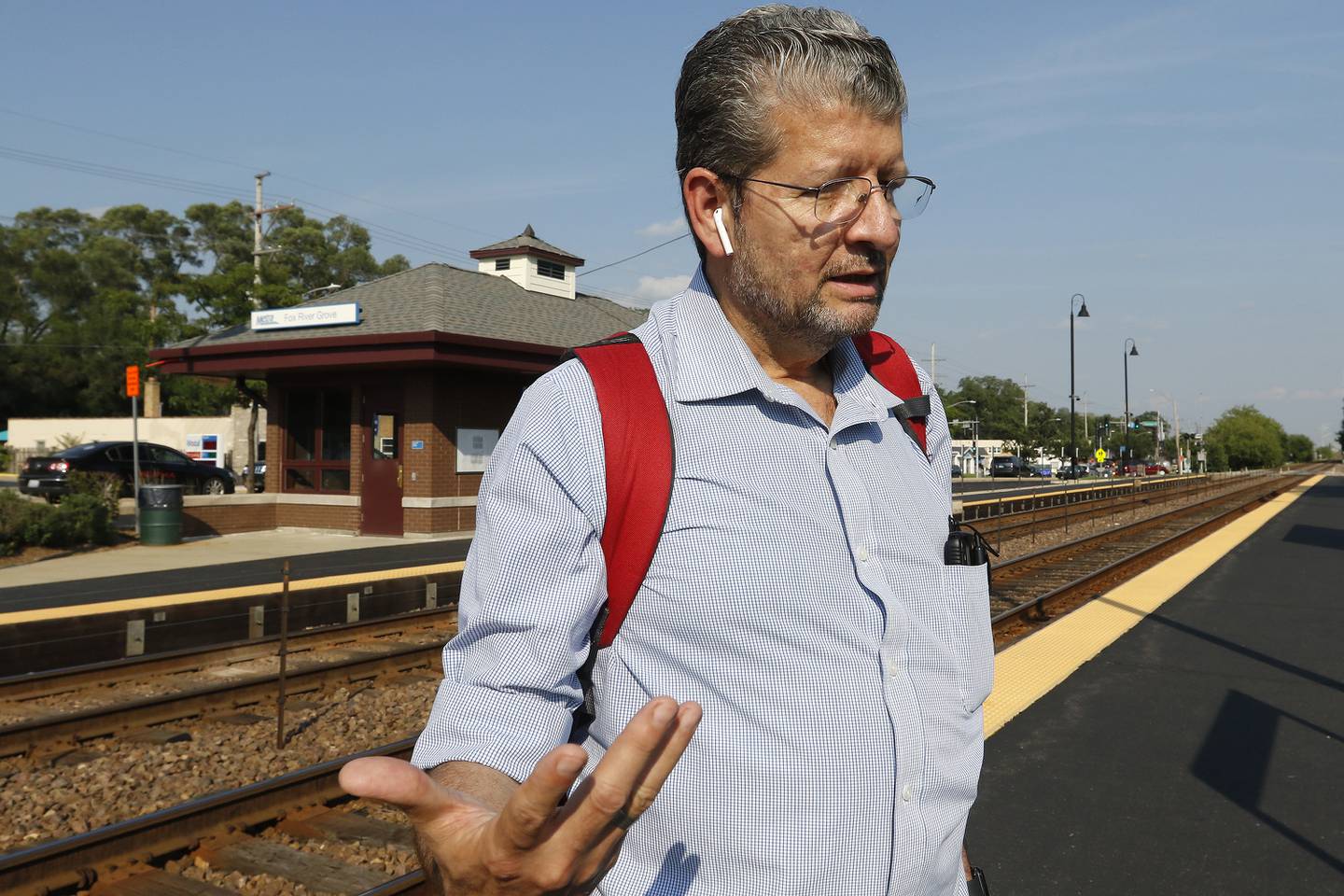 "We have seen a growth in the workers, but we've all seen an increase on weekends," Gillis said. "People are slowly coming out of the pandemic again."
Metra brought back its regular Saturday schedule on Memorial Day weekend after Gillis said it saw weekend ridership trending upwards.
While the increase in weekend travel is an encouraging sign, Singh said leisure riders aren't really the rail service's target audience.
"Metra's bread and butter is the commuter market, and the fact that that's increased to the level it has the past two months is definitely an encouraging sign that transit can still play an import role in providing work trips for commuters," Singh said.
Metra announced last week additional trains would be added during the morning and afternoon rush hours in response to increasing ridership levels on seven of Metra's 11 lines beginning July 12. On the Union Pacific Northwest line, this includes a morning and afternoon train that will run express between Chicago and Mount Prospect, then make all stops to Woodstock.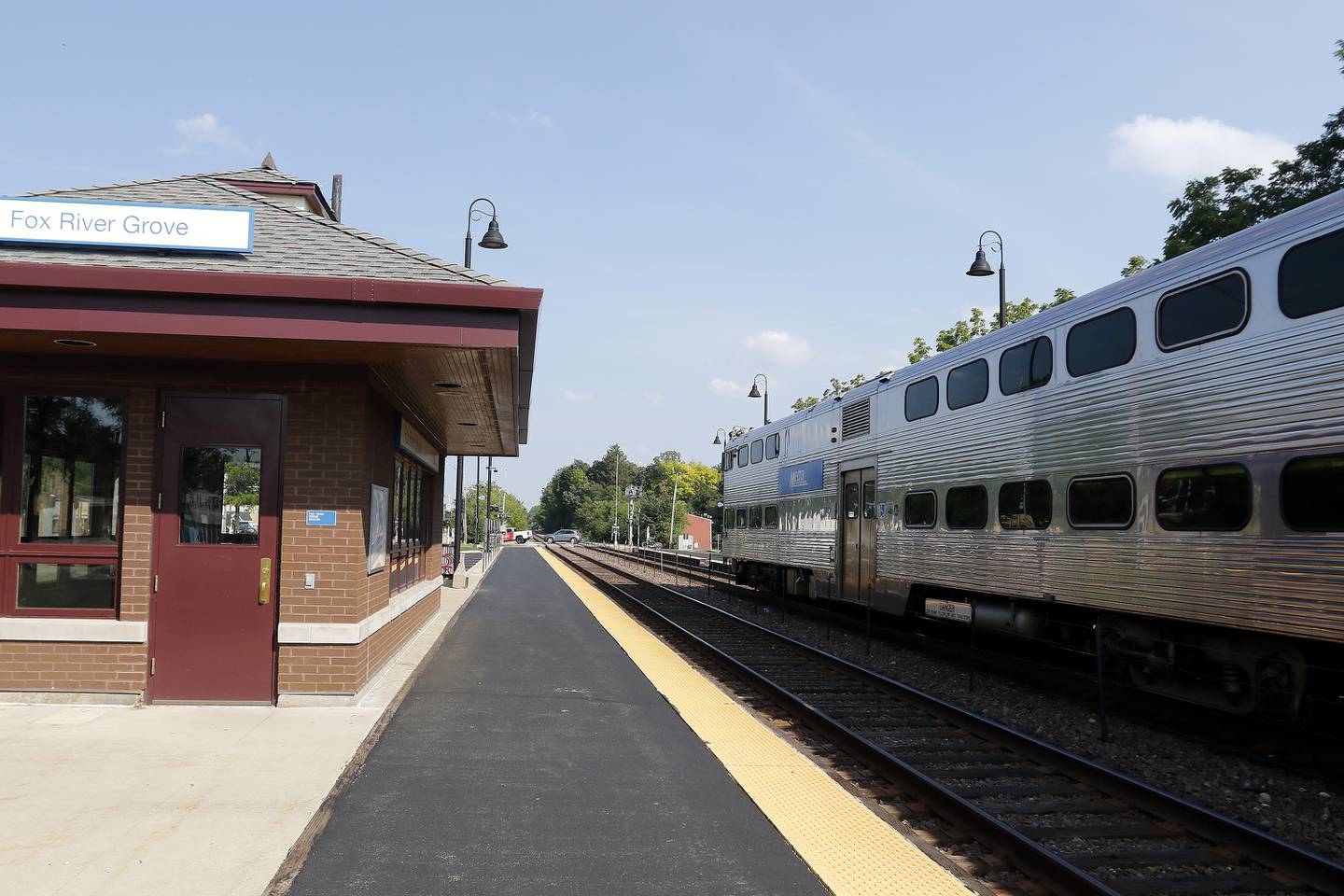 "Recently within the past two months, we're starting to see an increase on Metra, which basically says a lot of these white collar jobs in the city are starting to come back," Singh said.
Off the rails and on the roads, life is back to normal.
The Chicago Metropolitan Agency for Planning found traffic volume on Illinois roadways returned to pre-pandemic levels earlier in the spring before restrictions were lifted.
Franco said one of the big benefits of taking the train is avoiding the once again crowed Chicago-area roadways.
"It's convenient," he said. "You avoid the traffic, especially on our way back from work. We're so tired; it's a wonderful opportunity to relax. You get home in a good mood."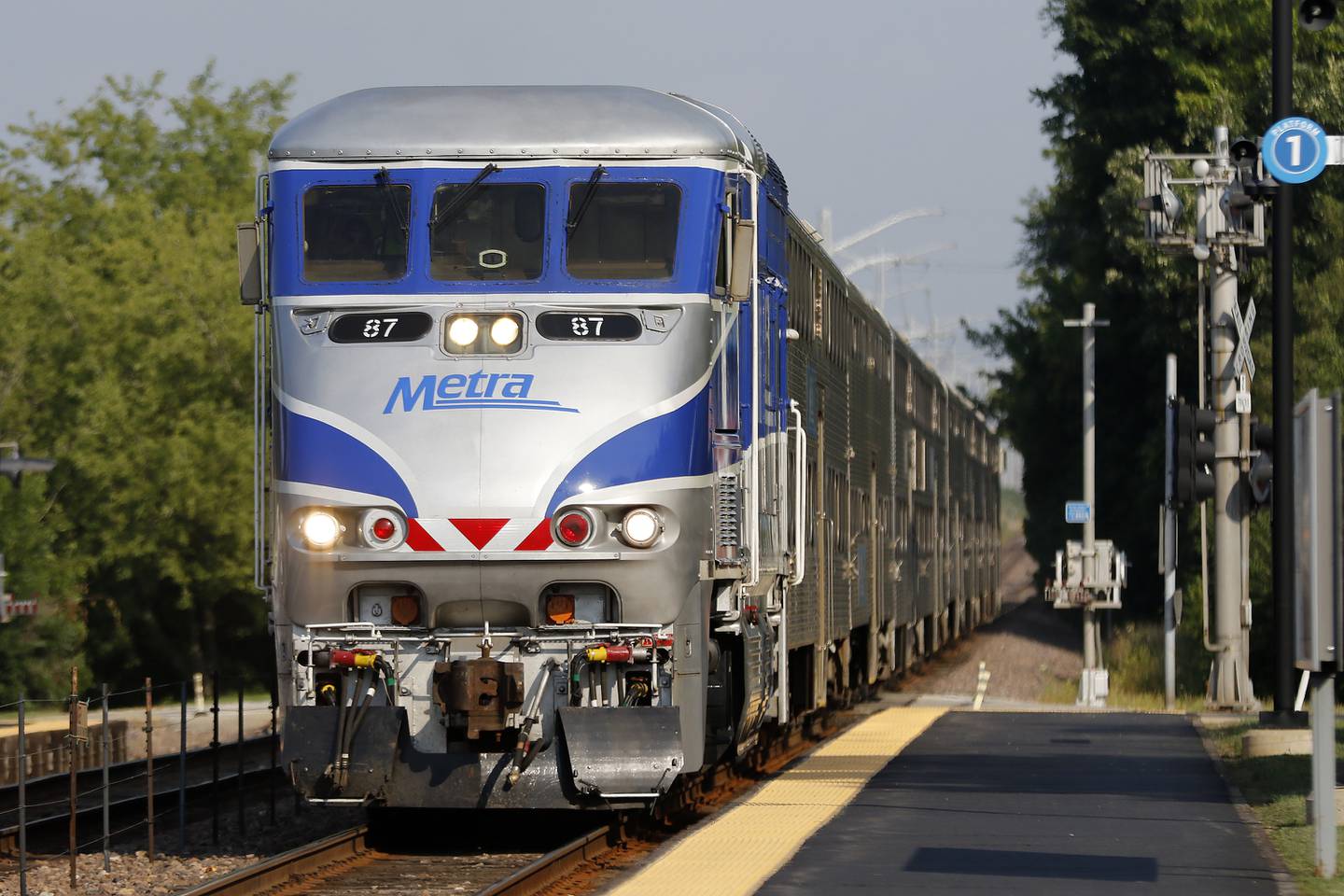 While the commuter world is slowly beginning to return to normal, the COVID-19 pandemic likely has created some effects that will last forever for public transit groups.
Singh explained it will still take time to see who exactly is riding the train down to Chicago and what will be different about office work, particularly as many people may be given some option to work from home for at least some portion of the week instead of the previous habit of commuting to Chicago skyscrapers for work five days a week.
"For everybody in the transit sphere, it's going to cause us to rethink our business model and be innovative. Before, transit was very reliant on the commute trip and because that has changed and will likely be different from here on out, it requires us to rethink how we're delivering services and what markets we're trying to pursue," Singh said.