Almost six months after gunfire was exchanged between people in two separate vehicles in broad daylight on a Sunday afternoon at a busy McHenry intersection, no new arrests have been made.
Dante L. Terrell Jr., 29, of Zion, the only person charged in connection with the shootout, appeared in court Thursday with his attorney, Robert Ritacca.
Ritacca asked for a new date and said he is waiting to meet with McHenry police and McHenry County state's attorneys to "negotiate the matter."
Terrell is being held on $500,000 bond charged with two counts of Class X attempted murder, as well as additional felony charges of two counts of aggravated discharge of a firearm, unlawful possession of a firearm, aggravated unlawful use of a weapon and unlawful use of a weapon.
"As this case is still an active investigation, we cannot provide any additional details," McHenry Deputy Chief Thomas M. Walsh said in an email Thursday. "As of today, there have been no other arrests related to this incident other than Mr. Terrell."
The shooting, which did not result in any injuries, occurred about 1:30 p.m. Aug. 29 at the intersection of Route 31 and Bull Valley Road in McHenry. Police said they recovered 50 shell casings at the scene. The area was investigated for hours with the use of drones.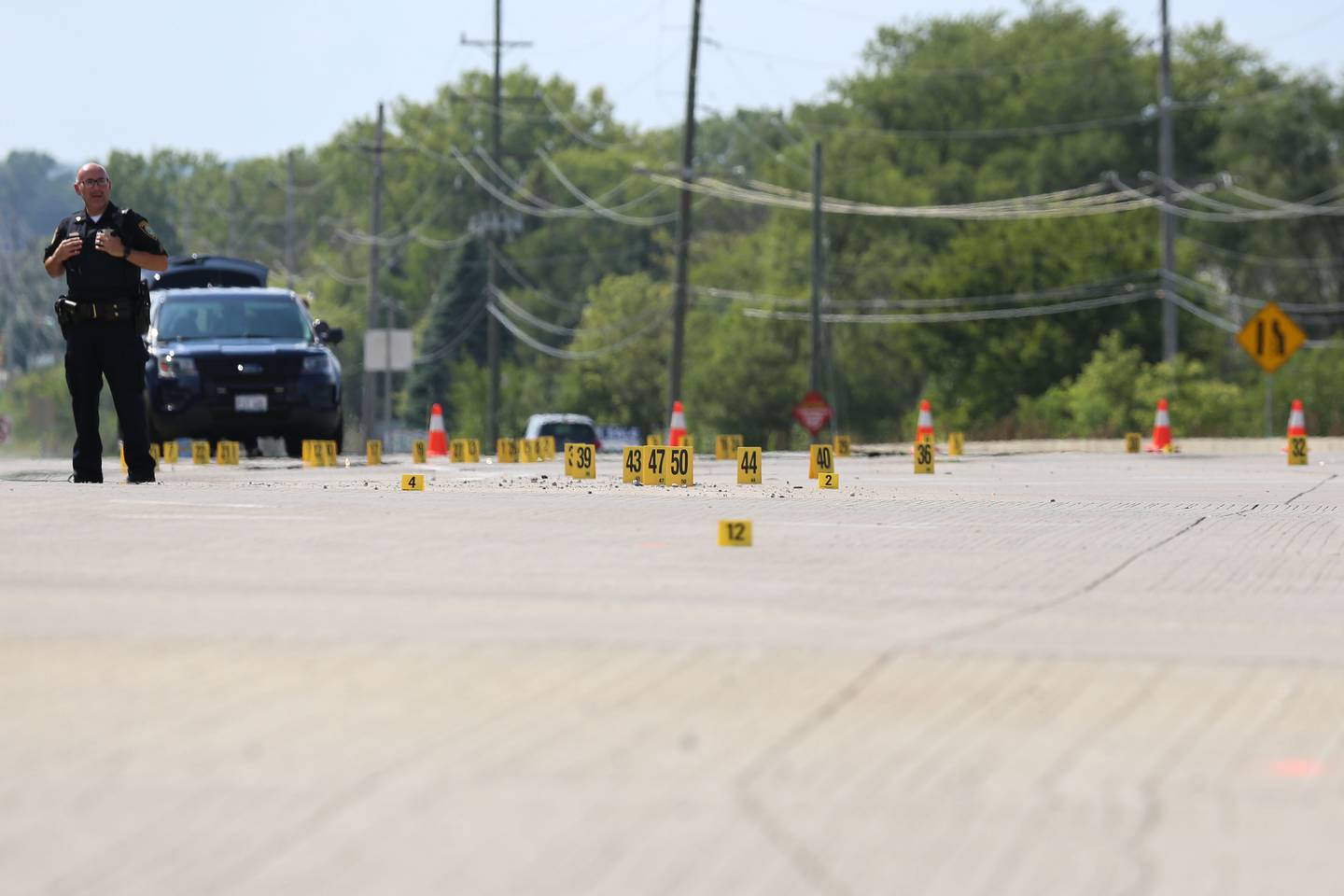 Prosecutors allege the incident occurred when Terrell, in a red Jeep Compass, was driving away from a football game at Prairie Ridge High School, when another vehicle, a Nissan Maxima, approached the intersection.
Terrell is accused of shooting at a passenger in the Nissan, according to the indictment filed in McHenry County. The criminal complaint alleges he fired a 9-mm pistol with the intent of killing two men, according to a criminal complaint filed in McHenry County court.
It is unclear if Terrell was the driver or a passenger in the red Jeep.
Terrell and people in the other vehicle "began shooting at each other," but no one was injured, prosecutors said in initial court appearances.
He also is accused of possessing the loaded weapon while on Prairie Ridge High School property earlier in the day and not having a valid FOID card, according to the criminal complaint.
At the time of his arrest, school officials said they were unaware of the incident. Prosecutors said Terrell did not show or use the weapon on school property.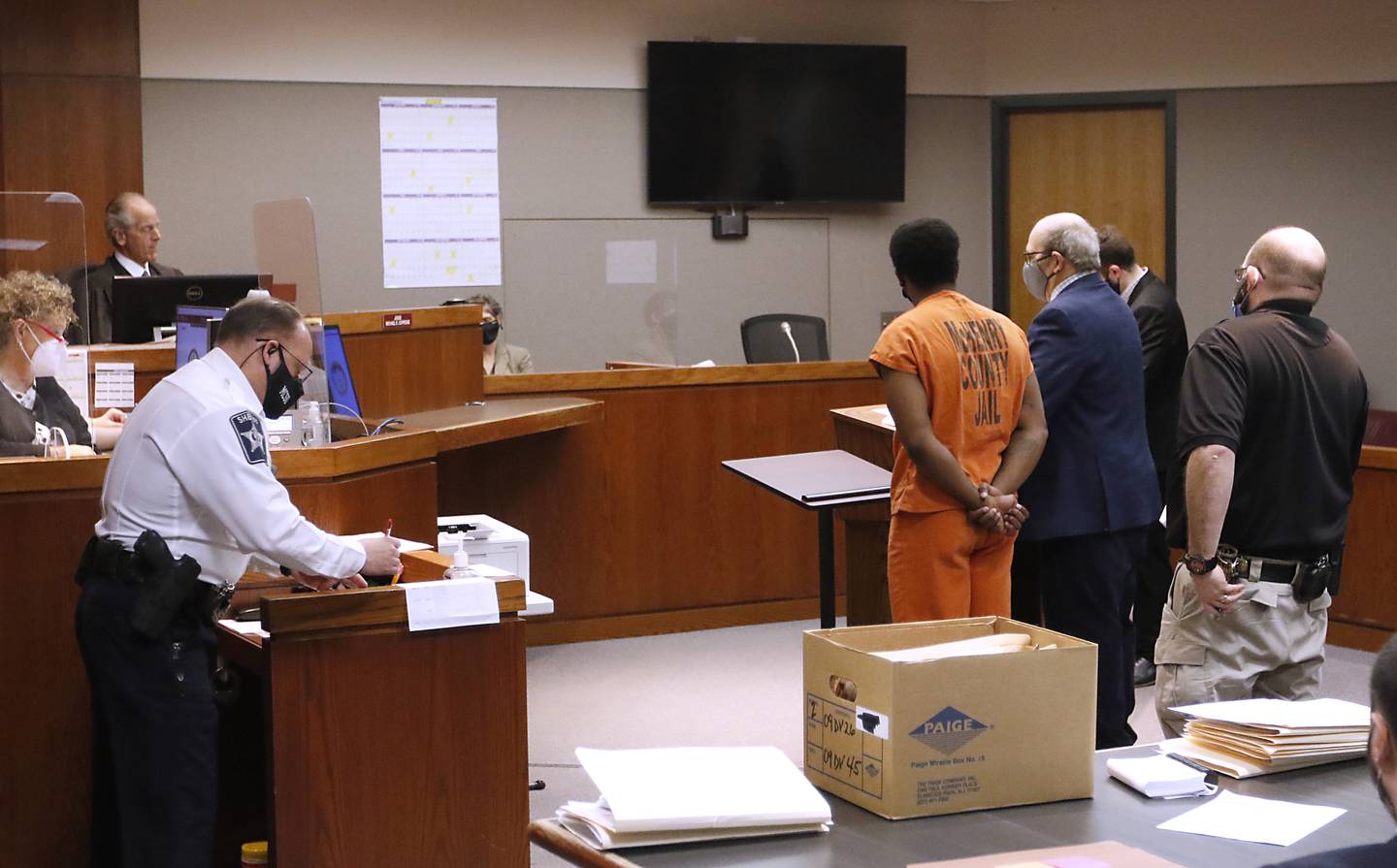 The occupants of the other vehicle had interacted with Terrell earlier at a gas station, prosecutors said. The details of that exchange are not clear.
A third vehicle, not involved in the shooting, pulled up to the intersection and was struck by gunfire. A bullet was found on the passenger seat of that vehicle, but no one was injured, according to police and prosecutors.
At the time of the shooting, McHenry police said they were "aggressively pursuing" other people involved in the shooting.
Terrell also is wanted on an unrelated charge of aggravated unlawful possession of a firearm in Lake County, authorities said. On Aug. 20, Waukegan police obtained an arrest warrant for Terrell accusing him of knowingly possessing a handgun on June 5, Lake County Sheriff's Office spokesman Lt. Chris Covelli told the Northwest Herald. A Lake County judge had set bond on the warrant at $150,000, Covelli said.
He is due back in McHenry County court March 31.
Terrell's attorney and prosecutors declined to comment Friday.