Prosecutors on Thursday dropped domestic battery charges against a 33-year-old Marengo man who officials said now is under investigation in connection with the woman's death.
Jonathan J. Van Duyn was scheduled to appear in McHenry County court Thursday for a trial by judge on multiple counts of aggravated domestic battery, domestic battery and criminal damage to property. Prosecutors, however, dismissed those charges Thursday afternoon.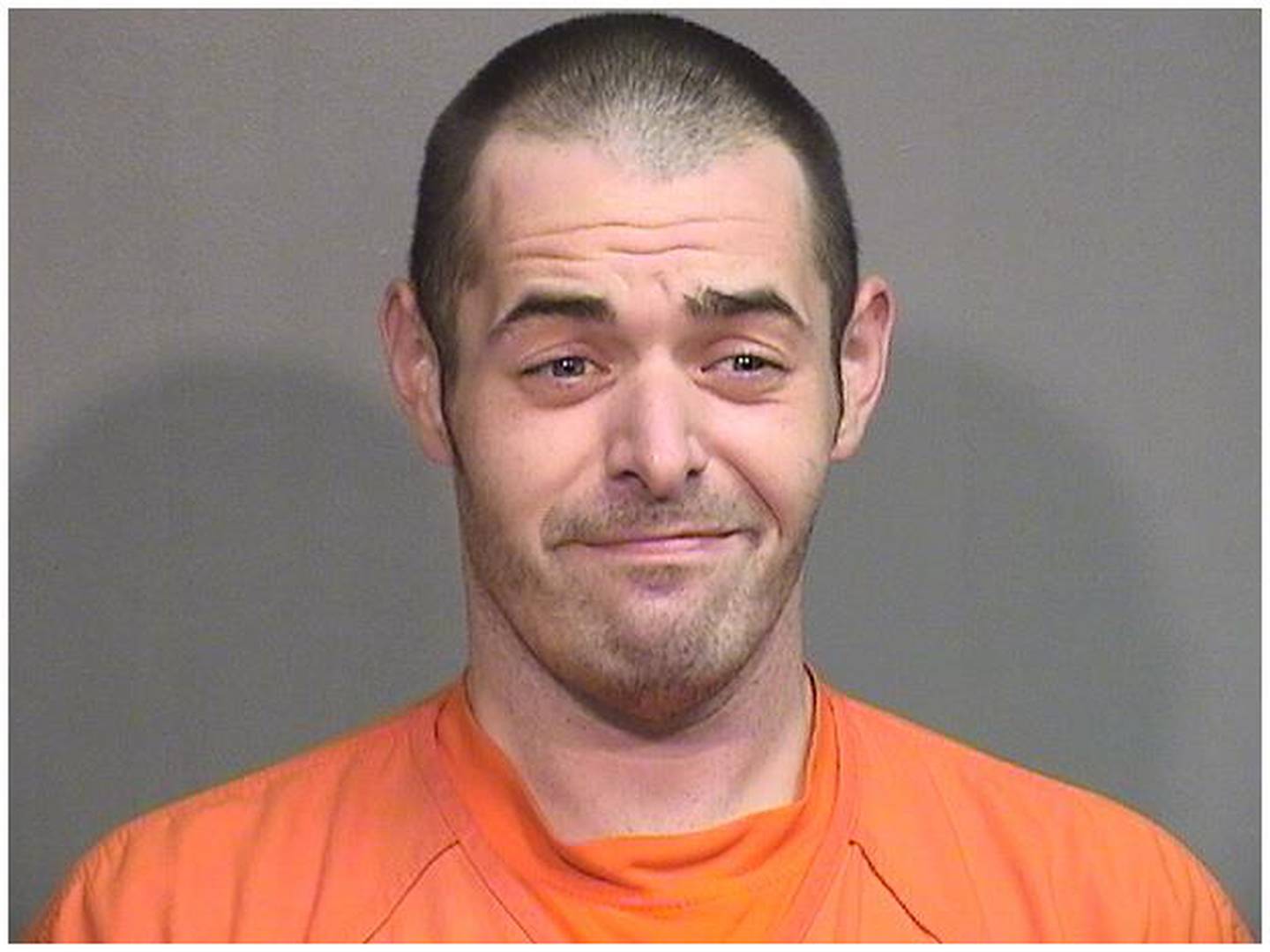 The woman in the case, Michelle Arnold-Boesiger, was found dead on March 2 in a storage unit in Roscoe, a town north of Rockford.
Without her testimony, prosecutors didn't have a strong enough case to convict Van Duyn of the 2019 domestic battery, McHenry County State's Attorney Patrick Kenneally said. The state's attorney's office could choose to re-file the charges within the next 18 months, Kenneally said.
"We're certainly motivated to proceed with a domestic battery charge in view of the defendant's history as well as the fact that the victim is no longer here and he's under investigation for murder," Kenneally said after court Thursday.
No one, including Van Duyn, had been charged in connection with Arnold-Boesiger's death as of Thursday evening.
Van Duyn will remain in custody at McHenry County Jail awaiting extradition to Walworth County, Wisconsin, where he faces unrelated felony charges.
Upon entering and exiting the courtroom Thursday, Van Duyn smiled and winked at an unknown woman who was seated in the room. Their relationship was unclear and the woman did not speak to the Northwest Herald after court Thursday.
The public defender assigned to Van Duyn's McHenry County case also declined to comment.
The charges against Van Duyn stemmed from a set of 2019 domestic battery allegations that first surfaced about 1 1/2 years before Arnold-Boesiger's disappearance.
On March 2, officers with the McHenry County Sheriff's Office, Winnebago County Sheriff's Office, Wisconsin Department of Criminal Investigation and Roscoe Police Department discovered Arnold-Boesiger's body in a U-Haul unit.
Those who knew the woman have described her as a loving mother and "family-oriented" person with a "big heart."
Winnebago County Coroner Bill Hintz could not be reached for comment on a possible cause of death. The coroner previously said a final autopsy report could take as many as eight weeks to complete while additional tests were being performed.
At the time of her disappearance, Arnold-Boesiger was separated from her husband, Brendon Boesiger. He usually heard from Arnold-Boesiger every two weeks, but when weeks went by with no contact, he contacted the woman's family, who reported her missing to the Holiday Hills Police Department in December.
Court records show that Arnold-Boesiger filed an order of protection against Van Duyn in July 2019.
In her petition, Arnold-Boesiger detailed a July 17, 2019, domestic dispute involving Van Duyn. That day, he demanded that Arnold-Boesiger give him the Oxycodone that she was prescribed as pain medication for her lupus diagnosis, according to her request for an order of protection.
She refused and told Van Duyn she wanted to end the relationship. He then took the pills and grabbed Arnold-Boesiger by her neck, according to the request.
Arnold-Boesiger's disappearance occurred around the same time Van Duyn was arrested in Indiana on unrelated charges.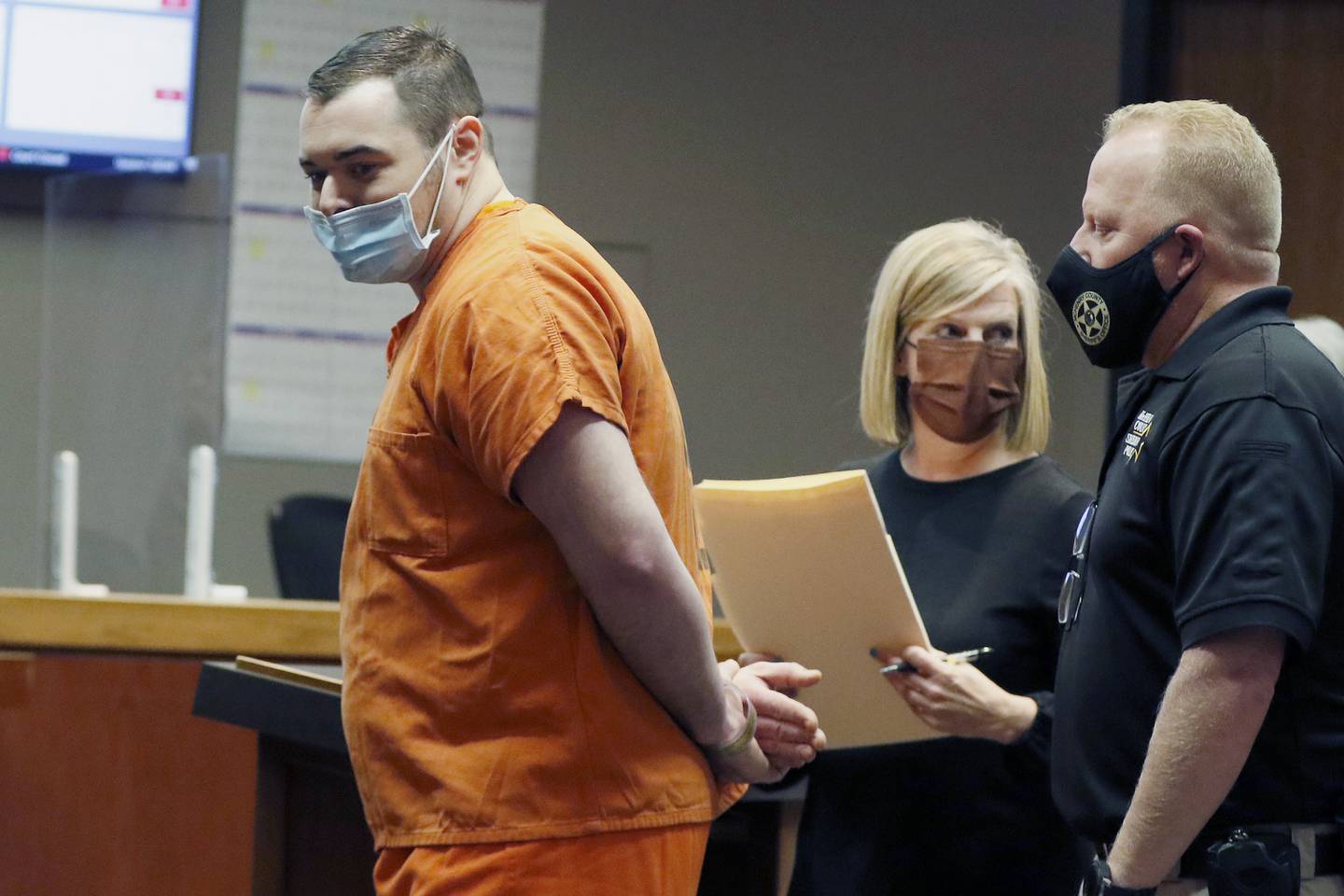 Officers arrested Van Duyn on Dec. 15 after they said he took his biological daughter from her Walworth County, Wisconsin, home.
The girl's mother, Tiffany Gallinger, said Thursday that Arnold-Boesiger came to her months before the 33-year-old woman disappeared and claimed she was being abused by Van Duyn.
"She was scared to be around him," Gallinger said.
Arnold-Boesiger made similar statements in her 2019 request for an order of protection against Van Duyn.
"She was fighting so hard for this case because she was wronged," Gallinger said.
Now, Gallinger is awaiting Van Duyn's extradition to Wisconsin, where he faces prosecution for interfering with child custody. The offense is a felony punishable by as many as 12 1/2 years in prison.
"One night I went to bed [and] I woke up the next day my daughter was gone," Gallinger said. "He had been in communication with my daughter for weeks prior to the disappearance."
Investigators issued an Amber Alert for the 10-year-old girl on Dec. 13.
Gallinger later learned that Van Duyn and his daughter planned their trip ahead of time – down to how much money and which pet the girl would bring along, Gallinger said.
For about three days, Van Duyn and his daughter traveled between sites in a camper until police discovered them on Dec. 15, Gallinger said. Officers also located notes allegedly written by Van Duyn, who had visitation rights with his daughter, Gallinger said.
"It sounded like he wasn't planning on returning my daughter any time soon if ever," said Gallinger, who said police read her excerpts of the letters and she did not know their full content.
Van Duyn has not been convicted of the charges against him in Wisconsin and a future court date has not yet been scheduled.