1. AUTHOR VISIT: Read Between the Lynes, 111 Van Buren St., Woodstock, will host local author Mark Hutson from 1 p.m. to 2 p.m. today, May 25, to discuss and sign his book "So Costly a Sacrifice."
"So Costly a Sacrifice" was named a 2022 Chicago Writers Association Book of the Year Award winner. It's the story of the Borgstrom family, who sent five sons to war during World War II. Only one son returned. Hutson will be at Read Between the Lynes to discuss his book and sign copies.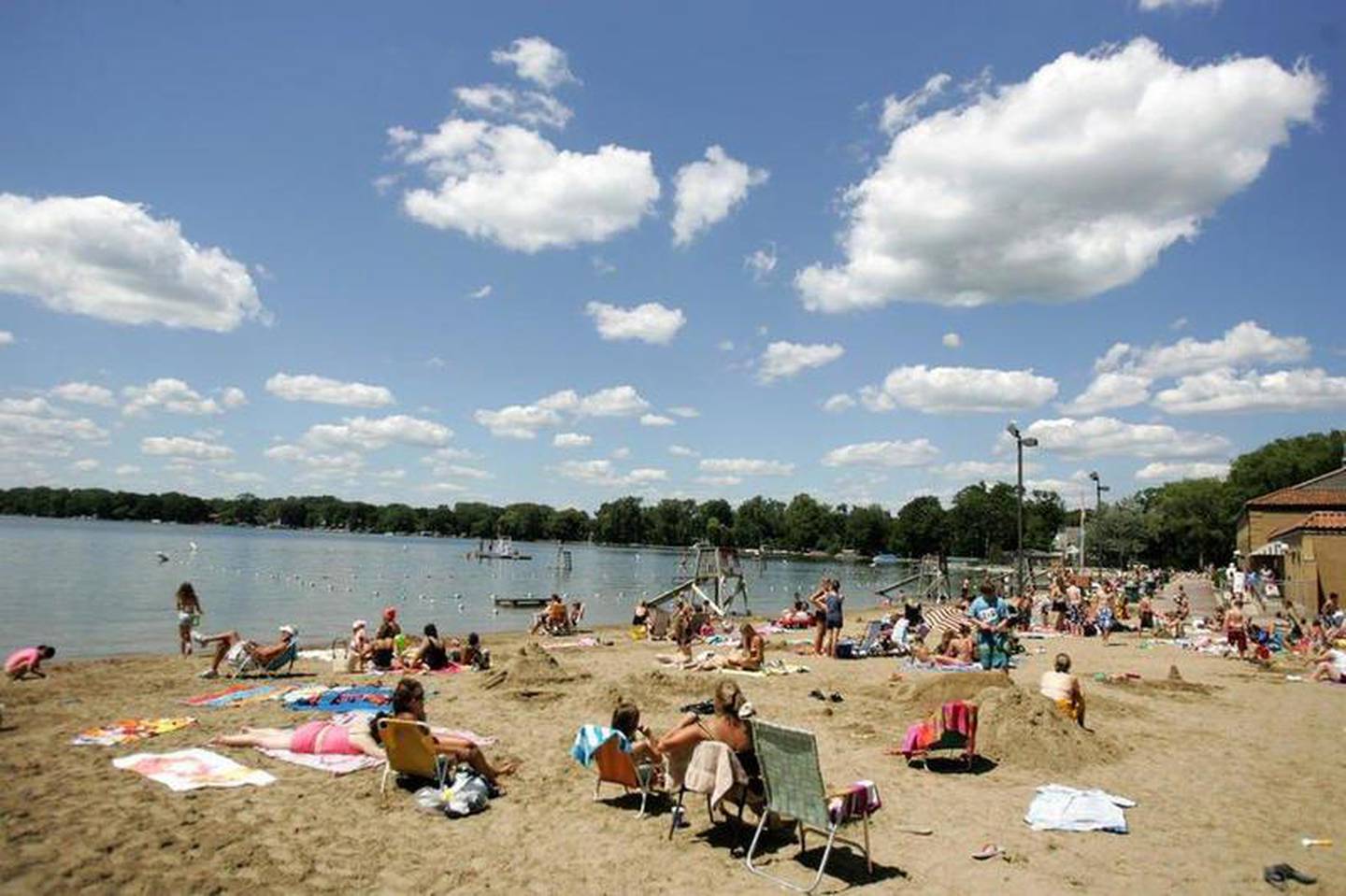 2. BEACH OPENING: The Crystal Lake main beach opens for the season at 9 a.m. Saturday, May 27.
The main beach is located at 300 Lakeshore Drive, Crystal Lake. The beach will be open from 9 a.m. to dusk through May 29 and noon to dusk May 30 to June 2. During the regular season (June 3 to Aug. 10), the beach is open seven days per week from 9 a.m. to dusk.
Daily admission for Crystal Lake residents (nonresident fees are higher) is $1 for ages 4 to 59, ages 3 and younger and 60 and older are admitted free. Resident guest admission is $4.
Season passes are available. Parking is free.
For information, go to crystallakeparks.org/beaches.
3. MEMORIAL DAY PARADE: Join friends and neighbors on the Woodstock Square for the annual Woodstock tradition honoring our country's heroes for the Memorial Day Parade, Monday, May 29. The ceremony starts at 10:30 a.m. with parade at 11 a.m.
Stroll the Square before or after these events to see the storefront displays of military uniforms and mementos from local families.
The parade begins on Dean Street and travels through the Square, exiting on Jackson Street. It will continue West on Jackson, turning North on Oakland Street then East on Judd Street.
4. WORLD OF PASSPORTS: The McHenry Public Library, 809 Front St., McHenry, is hosting a program from 7 p.m. to 8:30 p.m. Tuesday, May 30, that looks beyond passports issued by the U.S. government. Presented by genealogist Deb Dudek, the program examines an array of passports from different countries and time periods, and how to incorporate this information into your genealogical research.
Also to be discussed are lesser-known travel documents and records that contain similar personal details found in traditional passports.
Be prepared to dig through online and traditional archives to break through your toughest brick walls.
Register until 7 p.m. May 30 at mchenry.librarycalendar.com/event/wide-world-passports.
5. AQUATIC CENTER OPENING: Sunburst Bay Aquatic Center, 1201 First St., Cary, opens on Saturday, May 27.
Passes for the 2023 season are available at carypark.com, at the Community Center or at Sunburst Bay Aquatic Center once open for the season.
Season pass options include:
Youth Individual (ages 3 to 17): $65-resident, $99-nonresident.
Adult Individual (ages 18 and older): $75-resident / $113-nonresident.
Senior Individual (ages 55 and older): $65-resident, $99-nonresident.
Family Pass (up to four individuals): $155-resident, $255-nonresident.
Children 2 and under are admitted free.
Daily fees and punch passes:
Daily Admission (Youth/Adult/Senior): $10-resident, $13-nonresident.
10 Visit Punch Pass: $90-resident, $120-nonresident.
Sunburst Bay Aquatic Center amenities include:
The Reef: Zero depth entry leisure pool, water play features, water walk and channel current.
The Cove: A 25-yard, eight-lane lap pool, diving boards, drop slides and a climbing wall.
Other amenities include body flume slides, locker rooms, snack shack, the Oasis party room and sand volleyball courts near the facility. For information, go to carypark.com.
• Would you like your event included in this weekly feature? The first step is submitting your events to the Northwest Herald's community calendar at shawlocal.com/northwest-herald/local-events/ where they are then considered for inclusion in this feature.