It's the end of a Fetzner era for Crystal Lake Elementary School District 47.
A Fetzner has served the district in one capacity or another since 1972. The most recent member of the family to contribute, Rob Fetzner, just ended a 14-year tenure as a District 47 board member.
New board members were sworn in this month. Fetzner had served as board president since 2017.
His late father, William Fetzner, began as a teacher in the district in 1972, and his mother, sister and other family members have worked in the district in various capacities throughout the years.
"I don't know if it's in our blood or what, but we just love education," said Mary Fetzner, Rob's mother, who was a teacher in the district for almost three decades before her retirement. "I think it's our legacy or something."
The Fetzners are proud of that legacy.
An attorney by trade, Rob Fetzner earned a teaching degree before pursuing law school. Still, he always felt pulled toward education. Appointed to the school board in 2009 after a resignation, he continued to seek reelection until this year.
"It's kind of a big thing for our family to be involved in education, and this was the way for me to do it," he said.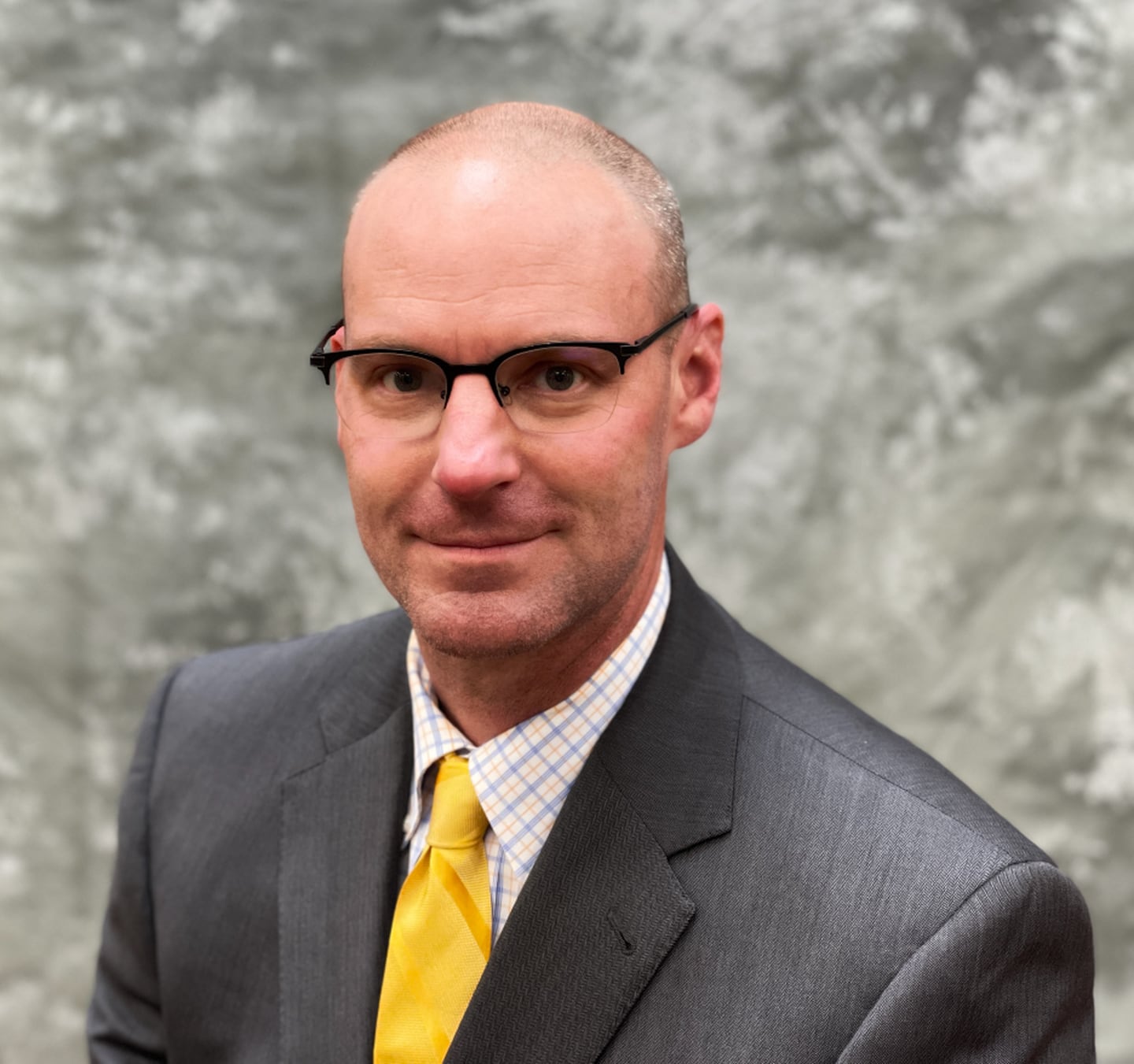 From the beginning, he said, he had in mind that he would serve until his children, 15-year-old Drew and 14-year-old Caroline, left the district. His daughter will wrap up her eighth-grade year at Hannah Beardsley Middle School this month.
"I figured it was time to move on," he said.
Through the years, he said, he faced some triumphs and challenges, especially during the pandemic. Issues that seemed controversial or difficult paled in comparison to the struggles brought on by COVID-19, he said.
But they did the best they could to handle the situation as a team, he said.
"I'm just happy about the relationship that developed with board members," he said. "It's hard to have seven people agree all the time, and we didn't agree all the time, but we had a good professional relationship. We could disagree and still talk.
"We could actually have a debate, which doesn't happen that much in this country anymore, so I was happy for that."
Fetzner counts among the board's biggest accomplishments the addition of full-day kindergarten. Approved by the board in 2012, full-day kindergarten went into effect for the 2013-14 school year in District 47.
He said he's also proud of the relationships built with school employees, students and others throughout the community.
"My goal was to come in and just listen and learn the landscape of what the district needed," he said. "I always tried to listen to not only the administrators, but the teachers and people in the community. They might not have agreed with some decisions I made as a school board member or we made as a school board, but I always listened."
He watched his parents contribute to the community and education growing up.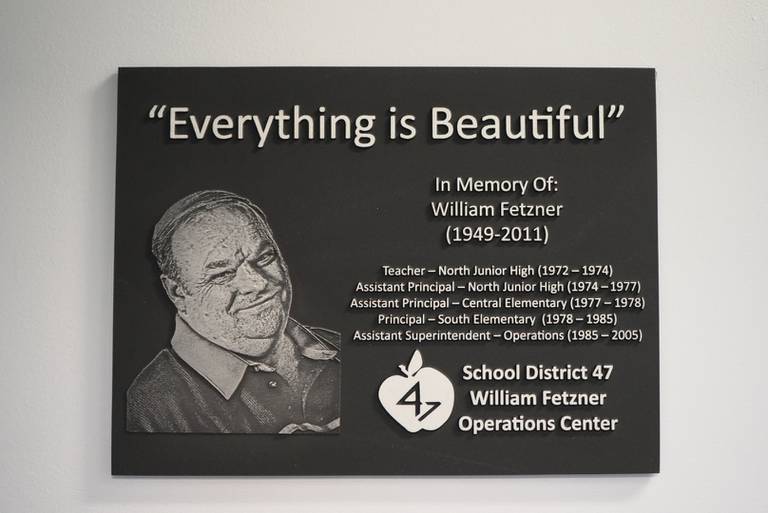 William Fetzner became the youngest principal ever hired at the time he took over at South Elementary in 1978. In all, he served more than 40 years in District 47 before his retirement in 2005 as assistant superintendent of operations, overseeing the construction of three elementary schools and a middle school.
In 2013, two years after William Fetzner's death, District 47 named the William Fetzner Operations Center at 221 Liberty Road in his honor.
"School was part of our lives," said Mary Fetzner, who finished out her teaching career at North Elementary School. "That was dinner table talk. It was what we did. We were always involved in the schools and helping the the kids and working to make the district better. Our kids heard that all through their growing up, and it became a part of them."
She said she's proud of her son's commitment to community service and dedication to the school board.
"It's just a little bit bittersweet, seeing it all come to an end," she said.