1. Two shows at McHenry County College's planetarium will take place this week.
The first show, "Asteroid Mission Extreme", will be held from 7:30 to 8:30 p.m. Friday and be about how asteroids are both a danger and an opportunity for people on Earth, according to a news release.
The second show, "Perfect Little Planet", will be 11 a.m. to noon Saturday.
A presentation designed for children, the show invites viewers to imagine the ultimate space vacation and discover the solar system though a different set of eyes. The audience will fly over the surface of Pluto, dive over the ice cliffs of Miranda and sail through the rings of Saturn.
Each show is open to the public and costs $10 a person. Space is limited to 45 people a show.
Reservations can be made at www.mchenry.edu/planetarium.
2. After a two-year hiatus because of the pandemic, Volo Auto Museum will host its annual Princess and Superhero Day on Saturday.
Any children 12 years old and younger who are dressed up in a costume will get free admission to the museum and the event, which will run 10 a.m. to 5 p.m. Saturday at the museum, located at 27582 Volo Village Road. Regular admission for adults is $19.95.
Dozens of costumed characters, including Disney princesses and characters from Marvel, DC Comics and Star Wars, will be in attendance. Visitors also will have the opportunity to take their picture in the original 1966 Batmobile for $5.
A portion of all admissions and all the fees from the Batmobile photos will go toward the Hero Initiative, which creates a financial safety net for comic creators who may need emergency medical aid, financial support for essentials of life and an avenue back into paying work.
The event is a partnership with Costumers With a Cause, a nonprofit group of volunteers who make costumes to entertain children and raise money for children's charities. This year, the group is donated 100% of its proceeds to the Hero Initiative.
Other information and advance tickets are available at www.volofun.com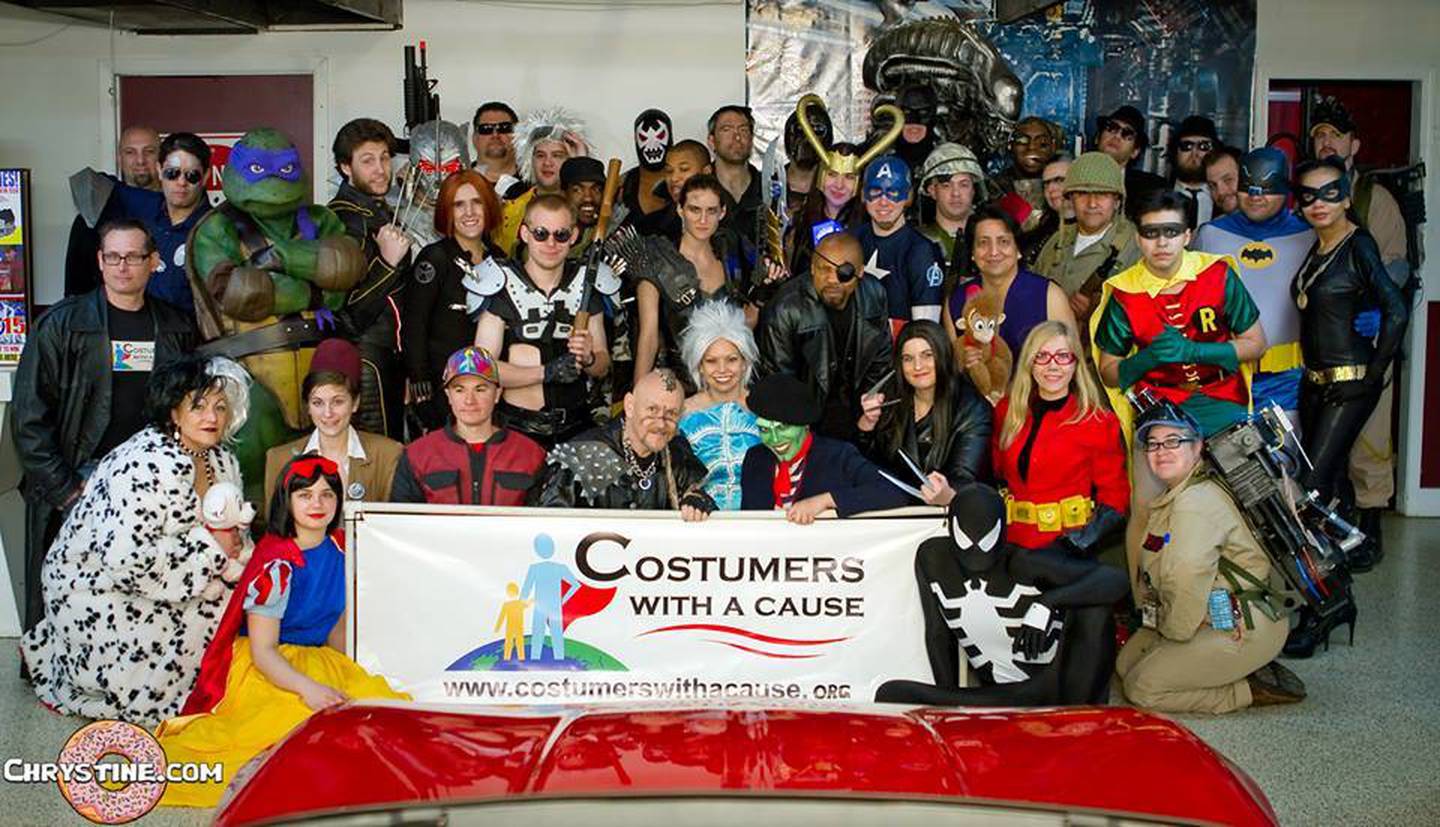 3. Saturday marks opening day for Randall Oaks Zoo.
The zoo, open 9 a.m. to 5 p.m. Saturday, is operated by the Dundee Township Park District and features farm animals, including goats, horses and donkeys; as well as camels, bobcats, foxes, alpaca and wallabies.
The cost is $4.25 for park district residents and $5 for nonresidents. Children ages 1 and younger are free and so are U.S. military members with an ID.
Animal feed for the petting zoo is $1.50 per cup and $5 for pony rides. A pony ride punch pass offers six rides for $25.
A membership also can be bought to gain unlimited admission throughout the season, discounts on Brew At The Zoo, and a monthly email with special updates on zoo happenings. Membership cost $20 a person for residents and $25 a person for nonresident.
For information, go to www.dtpd.org/randall-oaks-zoo.
4. The village of Huntley will be honoring its founder, Thomas Stillwell Huntley, on what would mark his 215th birthday.
A ceremony is scheduled for noon Sunday at the Huntley Cemetery on Dean Street. The cemetery address on the east side is 11500 Dean Street. The cemetery's west side address is 11503 Dean Street.
According to the village, the Huntley family grave markers have worn out and are no longer legible. Village officials instead erected a granite marker to honor Huntley and the members of his family who are buried there.
For information, go to bit.ly/HuntleyEvents.
5. Fancy charcuterie boards aren't just for grown-ups anymore. The village of Lake in the Hills is hosting a charcuterie board workshop from 11:45 a.m. to 1:15 p.m. March 31 at Village Hall, 600 Harvest Gate.
The program, which is part of the village's weeklong Spring Break Staycation, gives youngsters a chance to learn about building their own charcuterie boards to suit their tastes.
The workshop is for children and teens ages 9 to 13. Participants will get a chance to try their hand at making charcuterie boards, including meat, cheese, fruit, vegetables and other snack items. Supplies will be provided.
They'll get to make a snack box that they can either take home or eat, as well as receive a chef's hat and apron.
The registration deadline is Friday at bit.ly/LITHCharcuterie. For other staycation events, go to bit.ly/3vOmWsM.
Would you like your event featured in this weekly feature? The first step is submitting your events to the Northwest Herald's community calendar at shawlocal.com/northwest-herald/local-events/ where they are then considered for inclusion in this feature.