The Northwest Herald volleyball preview will appear in the Aug. 23 edition, with previews on each local team. Until then, here are five storylines to watch this fall.
Can anyone keep up with Huntley?
The Red Raiders didn't win the Fox Valley Conference last season, taking runner-up to Crystal Lake South, but they certainly will be a favorite after losing only one starter to graduation.
Not only does Huntley return three NCAA Division I commits in middle blocker Avary DeBlieck (Miami, Fla.), outside hitter Ally Panzloff (Brown) and setter Maggie Duyos (Austin Peay), but it welcomes a fourth in Morgan Jones, another solid hitter for the Raiders who transferred from the FVC champions and recently committed to Indiana.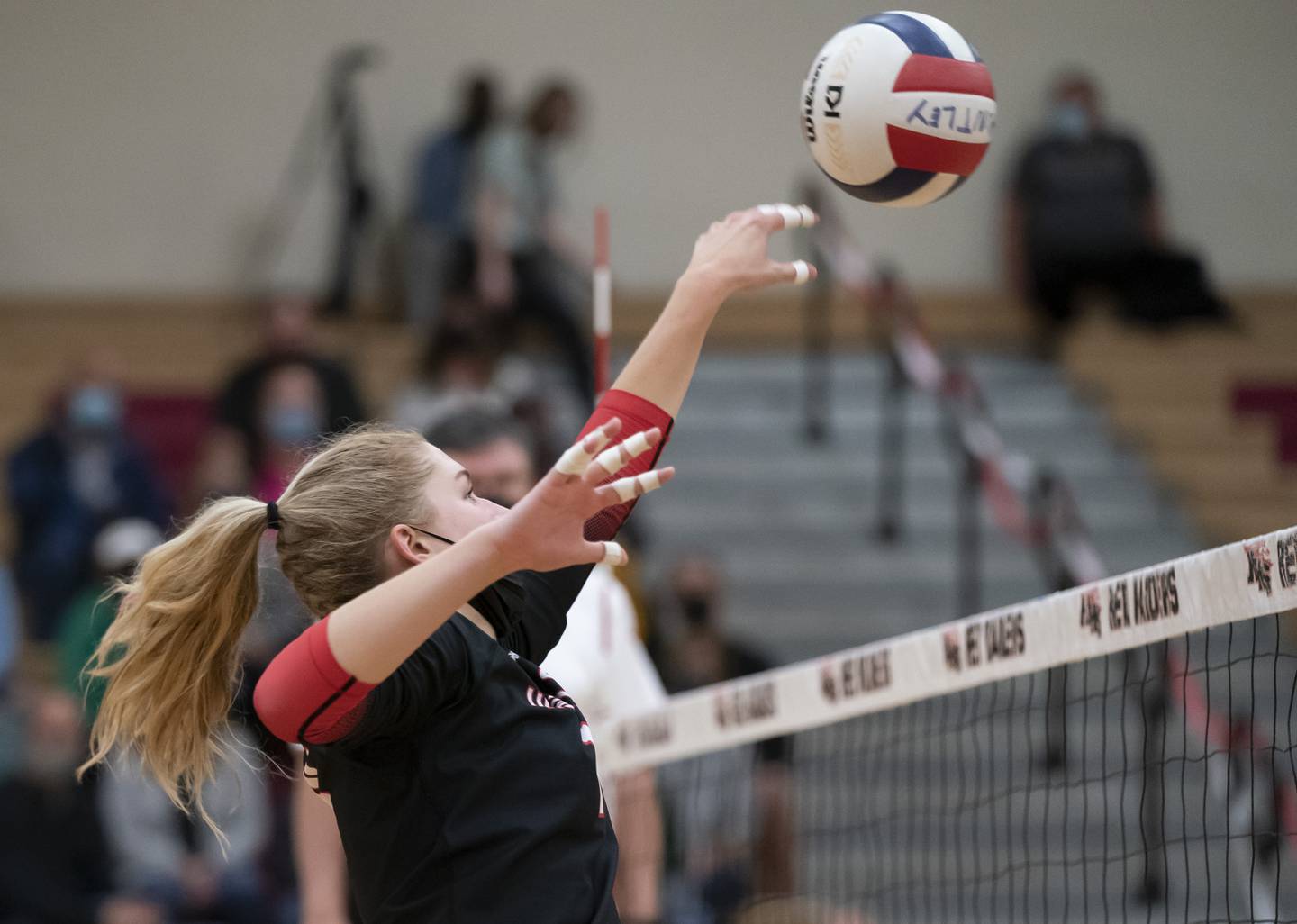 And that's only the start.
Libero Luma Acevedo was a Northwest Herald All-Area first team choice after shattering the school record for single-season digs, while Emily Willis (McHenry County College), Lizzy Williams and Georgia Watson provided big swings and points for the Raiders during their Class 4A supersectional run. Maddie Moran (Central College, Iowa) is another strong option for Huntley.
The Raiders, who last won the FVC in 2020, will be an intimidating matchup for any team lined up on the other side of the net.
What about the other FVC teams?
While Huntley's deep lineup makes it the favorite in the FVC, Cary-Grove has many key components back from last season's team that finished 21-16 and took fourth in the FVC behind Huntley, Crystal Lake South and Jacobs. The Trojans handed South its lone loss in conference play.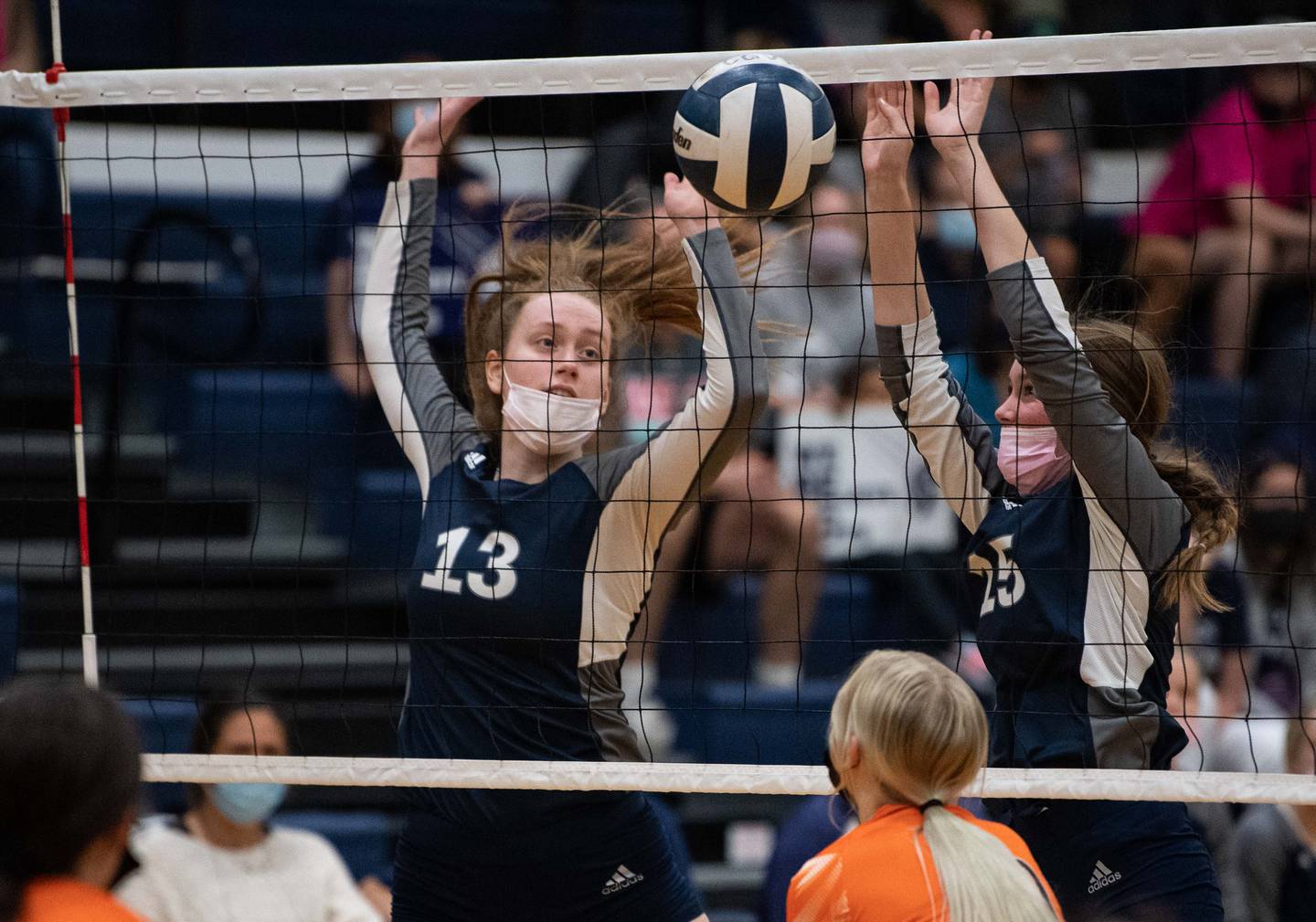 C-G will miss middle blocker Mya Bajramovic, but still will have plenty of experience back that should allow it to compete near the top of the conference. Among the top returners for the Trojans are middle blockers Tricia Kennedy and Meg Rothermel, libero Alexes Koenig, outside hitter Juliana Chapman and setter Isabelle Strader.
Jacobs, which was among the area's best teams with a 25-11 record, lost a good portion of its starting lineup, while last year's FVC champion, Crystal Lake South, will look a lot different, too. The Gators do return outside hitter Gabby Wire (193 kills) and setter Emma Stowasser.
Prairie Ridge and Crystal Lake Central were 8-10 in the FVC last season and have a long history of finishing high in the conference. McHenry's Ella Boland and Mollie Hobson, both juniors, give the Warriors a nice 1-2 punch.
Who is the favorite to win the Kishwaukee River Conference?
Last year's KRC race came down to the wire, with the top four teams separated by only two losses in the final standings. Woodstock North (8-2 KRC), led by Loyola-bound setter Kylie Schulze (area-high 673 assists, 63 aces, 281 digs), won its second straight conference title, while crosstown rival Woodstock (7-3) was second.
Richmond-Burton and Johnsburg tied for third at 6-4 and were only two losses back of North, which makes predicting the finish of this year's finish a little difficult – but exciting.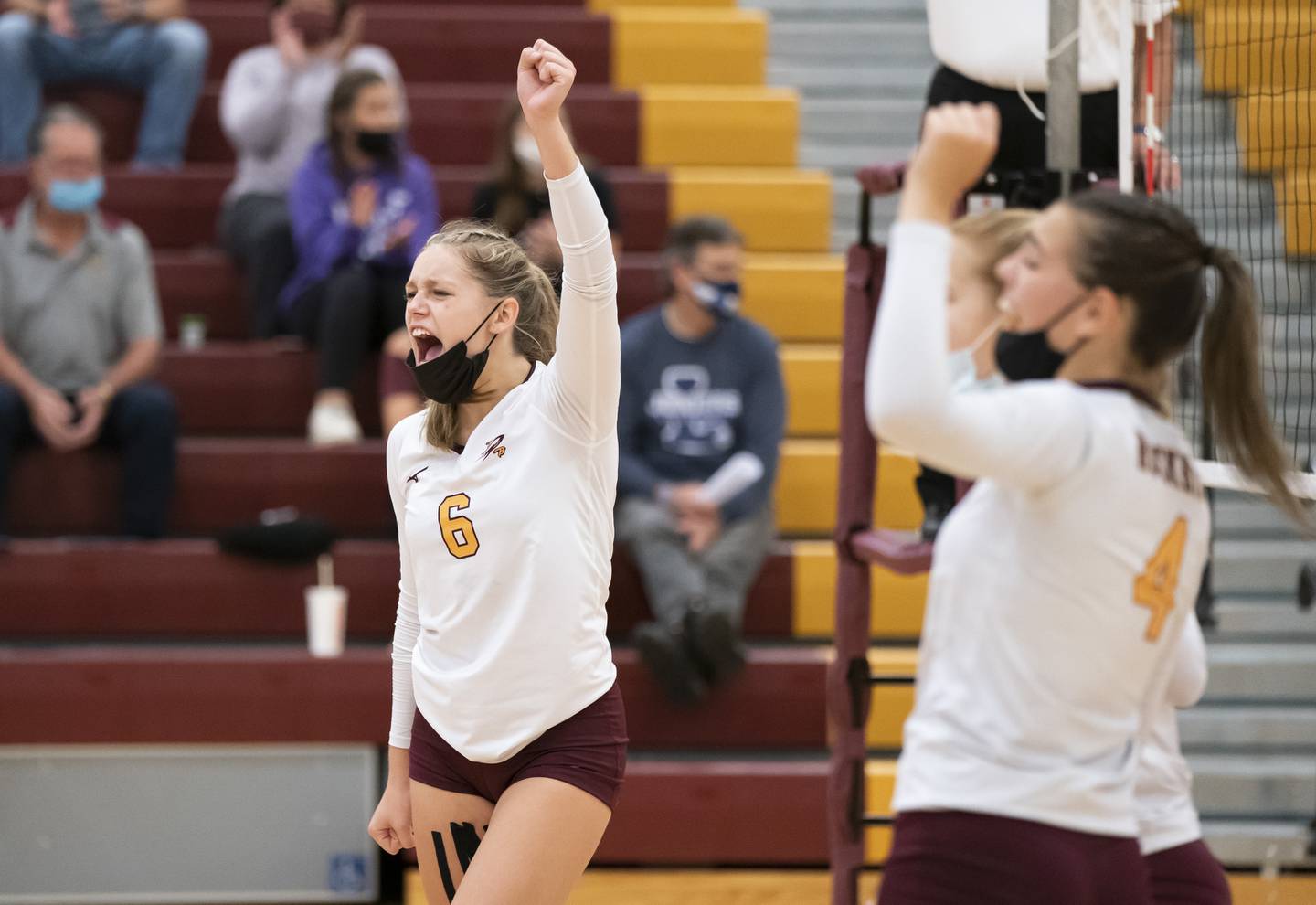 Richmond-Burton will feature two of the conference's top overall players in junior middle blocker Maggie Uhwat (265 kills, 239 digs, 65 aces) and sophomore outside hitter Elissa Furlan (278 Kills, 219 digs, 56 aces), with both receiving plenty of college attention.
Among the other top players returning are Woodstock North's Katie Wickersheim, Woodstock's Ella Wicker and Johnsburg's Delaney Stern.
New faces
There will be plenty of new faces leading teams in the fall, with five first-year coaches eager to get going: Burlington Central's Julia Smagacz, Crystal Lake South's Annie Fox, Hampshire's Rejhan Vunic, Harvard's Alexandria Muschong and Marengo's Jason LeBlanc.
That continues a recent trend from last season that saw four first-year coaches, a group that includes Crystal Lake Central's Amy Johnson, Dundee-Crown's Tiffany Dumas, Jacobs' Mike Depa and Woodstock's James Neill.
Cary-Grove's Patty Langanis enters her 28th season, and Prairie Ridge's Stefanie Otto is back for her 26th.
Who will go far in the postseason?
Huntley has been the last local team playing in each of the past two postseason [not counting the COVID-19-shortened 2021 spring], winning five straight regional and two straight sectional titles. Last year, the Raiders were the only team to win a sectional championship, ending their season with a 25-12, 25-21 sweep to No. 1-seeded Edwardsville in the Class 4A DeKalb Supersectional.
Last year was an exciting time for teams that had gone a long time without winning a postseason title. South won its first regional title in seven years with a thrilling 23-25, 25-9, 25-23 win over Woodstock North, while Jacobs earned its first since 2008 by taking down St. Charles North.
Burlington and R-B came close to winning regional titles but fell short in exciting three-set matches, while C-G had a close finish against Lake Forest.