CRYSTAL LAKE – Crystal Lake Central swept its conference competition during the regular season, dropping only one set, but the only way the Tigers could get their team plaque hung inside Central Fieldhouse with other past champions was by winning the first-ever Fox Valley Conference Tournament.
That served as extra motivation all week for the Tigers, who pushed their way past crosstown rival Crystal Lake South, 25-21, 25-17, Thursday to capture the FVC tournament title and finish the conference season with a perfect record.
"We all wanted that really bad, so it's fun to know our faces will be here forever," senior outside hitter Maddy McCormick said after posing for pictures at mid-court one last time.
Central, whose lone loss of the COVID-19-shortened season came against Belvidere North, last won the FVC title in 2017. McCormick, Madeline Timmerman and Karina Simatos all were freshmen on that Tigers team that went on to state and placed third.
"Everyone wishes we could get more hardware, but it's really cool to win a conference championship," Simatos said. "Not many teams get to end their year on a win. We didn't get most of the traditions we usually get, but it was nice to be celebrated as a senior, and at least we got a season. I'm thankful for that."
South (7-6) did not make things easy on Central (12-1), which took its first lead of at 12-11 on a kill by McKenna Timmerman in the opening set. The teams traded leads two more times before Central took control.
McCormick gave the Tigers a 22-18 lead with back-to-back kills and ended the set on a back-row attack. South held a 5-3 lead at the start of the second set, but that lead was short lived.
Still, McCormick said the Gators were a much improved team from the first time they played.
"They were digging up balls and getting touches on balls that they did not last time," McCormick said. "We weren't expecting that, so that was a challenge for us. They were also mixing up their shots a lot."
McCormick led all players with 12 kills and 10 digs, McKenna Timmerman had nine kills and 12 digs, and Madeline Timmerman had five kills and three blocks. Lauren Klutke had three kills and two blocks, Mary Grace Gallagher had four kills, Simatos had 19 digs and two aces, and Corynne Hausler had 27 assists and 11 digs for Central.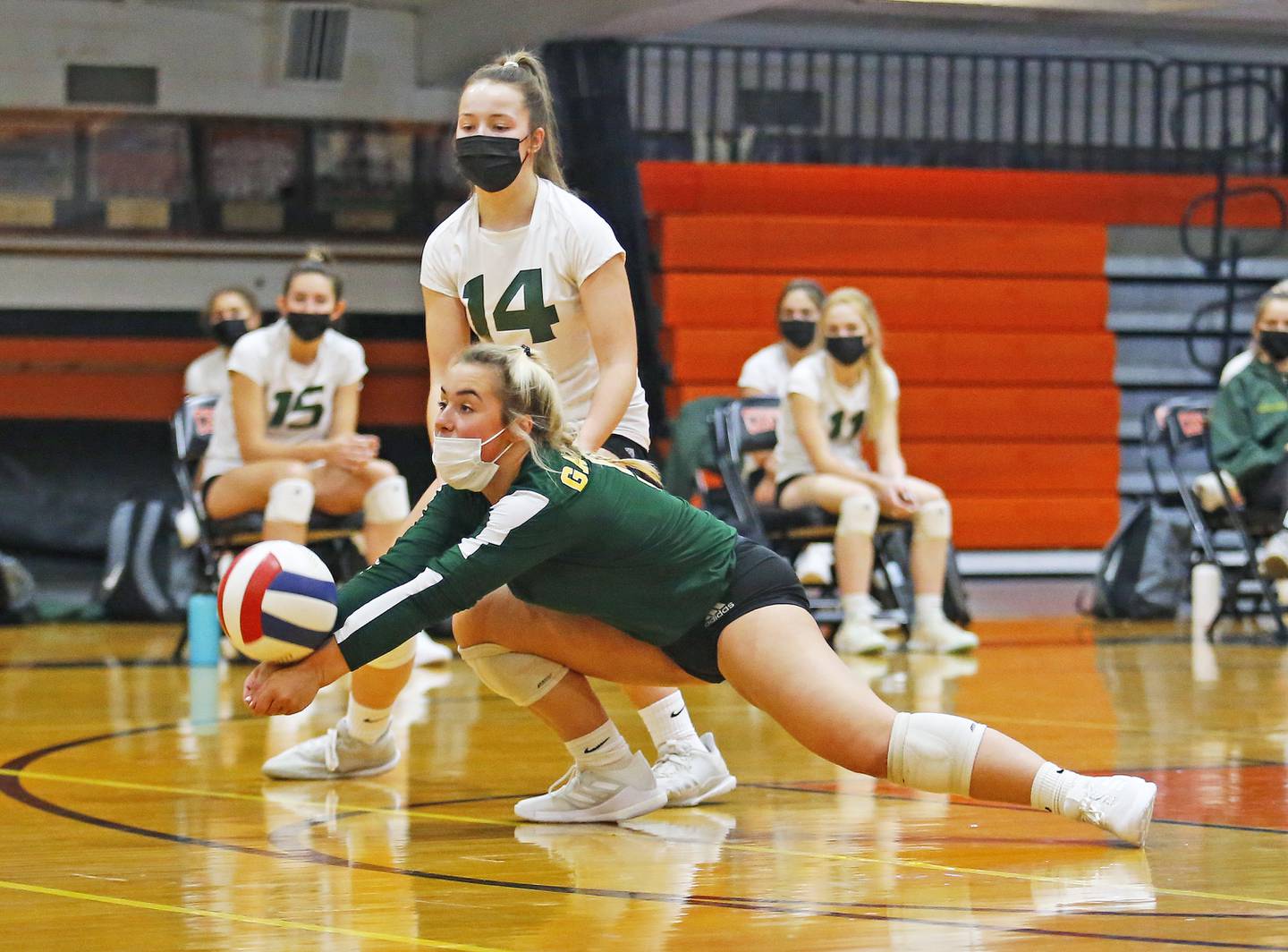 Gators coach Jorie Fontana was proud of her team's fight throughout the week. South, the No. 7 seed in the tournament, won three matches in three nights just to reach the final.
"The biggest thing is they improved daily," Fontana said. "In a short season, there wasn't a lot of time to be in the gym and work on the little things. A lot of the time they had to go home, do a quick turnaround and play the next day. Everyday they came out better."
Senior outside hitter Sam Wesoly led the Gators with six kills, six digs and two aces, Emma Stowasser had 14 assists and six digs, and Gabby Wire tacked on three kills. Alyssa Zagroba had eight digs and two aces.
Wesoly had a smile on her face throughout most of Thursday's match and even after.
"It was such a fun experience to be here and play all the way to the end," Wesoly said. "That was one of our goals. Play as hard as we can, play in the championship match – it doesn't matter if we win or lose. It's been a lot of fun. I've been with these girls for two or three years, and we're all really close. It's been great to play with them."
Brunstrum was thankful for the dedication from her team throughout the unprecedented season. Even with several club commitments and overlapping seasons, players still made volleyball their top priority.
"We've got girls that are very dedicated, and that speaks volumes to the seniors and the leadership that they have," Brunstrum said. "What they have helped establish in the program is that it's not okay to miss. We're here, we're family and we show up for each other. I've got your back, you've got mine and we're all here."
McCormick (Colorado State), Madeline Timmerman (Eastern Michigan) and Simatos (Bradley) will all continue their volleyball careers in college.
"It feels like I'm still a freshman. It went by really quick," McCormick said. "I think the biggest thing I'll take away is how close the team was each year. We all played for each other. It really was like a family, which is going to be the hardest thing to walk away from."
Simatos can't wait to see what the returning players accomplish.
"I think they're going to be just as good," Simatos said. "We have a bench full of talent. All of our senior positions will be filled easily, no problem. I'll be watching them when I'm at college. I'll be livestreaming their games, I'll be rooting for them."