Purdue professors might have to cut freshman Makayla Nietzel a little slack with her classes for the next few days.
The 2021 Prairie Ridge graduate's head might still be spinning a bit since she just got back from the experience of a lifetime, swimming with Team USA at the 2020 Tokyo Paralympics.
Nietzel advanced to the finals in the 100-meter butterfly and the 400 freestyle at the S13 level, taking seventh in both events. It was something Nietzel had been aspiring to do for several years.
"It was incredible," she said. "I can hardly explain it. I was in complete awe and I was blown away and taken in by the moment."
Nietzel, 18, was born with albinism, a genetic condition that reduces the amount of melanin pigment formed in the skin, hair and eyes, which often leads to vision problems. She can virtually see nothing if she is swimming outside on a sunny day, but does better with moderate inside lighting around pools.
Nietzel overcame a knee problem and a shoulder injury in recent years to make Team USA. She swam the butterfly in 1:08.00 and the 400 freestyle in 4:47.45 in Tokyo.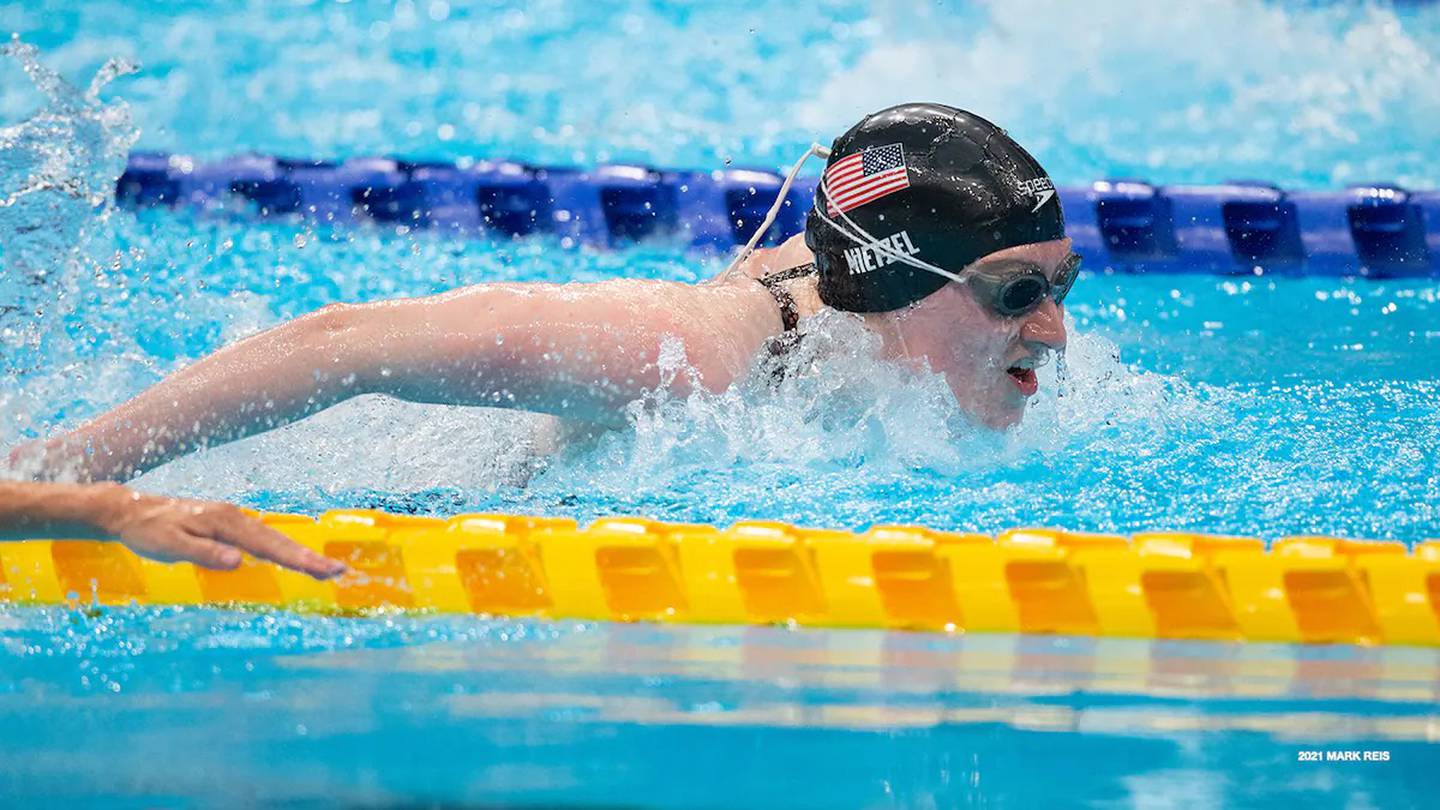 "I was unbelievably happy with how I placed," Nietzel said. "I added a little bit in the fly finals and added a second from my best in the 400. Honestly, all things considered, with everything that's happened with COVID and restrictions on where you can train, I'm very, very proud of myself. I'm very proud of the turnout. I'm also very proud of my teammates with a bunch of the golds they got."
Nietzel set two IHSA Girls Swimming and Diving State Meet records in both 2018 (50 and 200 freestyles) and 2019 (100 freestyle, 100 breaststroke).
Pete and Terri Nietzel could not go to Tokyo, but watched their daughter's dream come true on TV in Crystal Lake. Terri was just happy Makayla made it to Tokyo.
"All things considered, we didn't even think she was going to make the team," Terri Nietzel said. "It was a struggle through (the injuries). She made it and it was an amazing experience for her. My whole family said she's grown up so much while she was there and the perspective (she gained).
"It would have been great to bring home a medal, but she gained so much more than that."
Makayla Nietzel enjoyed hanging out with teammates Keegan Knott and Summer Schmit, as well as seeing her Japanese friend Ayano Tsujiuchi. She also met Joel Gomez, a Team USA paralympian in track and field who has a similar condition to her and happens to be a freshman at Purdue.
It just so happened that Nietzel was riding a bus and talking to a track coach she saw wearing USA apparel. Gomez overheard her say something about Purdue and they became friends.
The athletes stayed in the same competitors village as the Olympians a few weeks earlier and performed at the same venues.
"It was definitely very competitive," Nietzel said. "It was high-pressure, even though there was no one in the stands. When you entered that room for the first time, you could just feel, you were like – wow! – this is the Paralympics. This is incredible."
Nietzel has huge goals for the future. She is training with the Boilermaker Aquatics club team while pursuing a double major in psychology and meteorology. She has been swimming with CATS Aquatic Club in Libertyville and may hook up with Barrington Swim Club next summer.
Her shoulder feels good enough she might even try the 100 backstroke again. It was that event that forced her to rest for eight months during her sophomore and junior years. She has her sights set on the 2024 Paris Paralympics.
"I want to go to Paris and break the butterfly world record," Nietzel said. "I'm also hoping to pick up the 100 backstroke again and place in the top three. I'd also like to place in the top five in the 400 (freestyle) and top eight in the 50 (freestyle)."
Terri Nietzel said Makayla actually swam a backstroke this summer for the first time in two years and remarkably logged a personal-best time.
"She has overcome so many obstacles in her life and swimming has brought, for the most part, a sense of happiness and accomplishment," Terri Nietzel said.
Makayla Nietzel said realizing her paralympic dream is still setting in.
"It was the best feeling I ever felt," she said. "It was something I worked so hard for and I was finally there. Even now I'm in disbelief that I'm in school now and it's already over. I worked so long for that moment and it was an incredible feeling."