Huntley's Evan Gronewold was able to do something all track and field athletes aspire to do but is difficult to achieve.
With the exception of one home invitational meet held in less-than-desirable weather, Gronewold consistently dropped time in every 400-meters race.
Even at the Class 3A Boys Track and Field State Meet, Gronewold trimmed a few more hundredths off of his time with a 49.01. It was good for second place, right where he was seeded from sectional meets.
Edwardsville's Brandon Battle (46.48) was not going to be beaten in the 400. But Gronewold refused to finish behind anyone else. For his efforts, Gronewold is the Northwest Herald Boys Track and Field Athlete of the Year, selected by the sports staff with input from area coaches.
Gronewold qualified for state in four events, the 100, 400 and the 4x100 and 4x400 relays. He was FVC champion in those four races and Class 3A sectional champion in three of those.
Northwest Herald sports writer Reanne Weil had some questions for the Red Raiders' 5-foot-11 junior.
What's your favorite video game?
Gronewold: "Genshin Impact."
What actor would play you in a movie about your life?
Gronewold: John Blake.
What is the best part about competing in sports?
Gronewold: Seeing competition and having fun.
What sports moment was so huge that you'll always remember where you were when it happened?
Gronewold: Cleveland's LeBron James blocking Golden State's Andre Iguodala's shot in Game 7 of the 2016 NBA Finals.
What's the funniest thing that ever happened to you in competition?
Gronewold: Sprinting a whole race that someone false started on.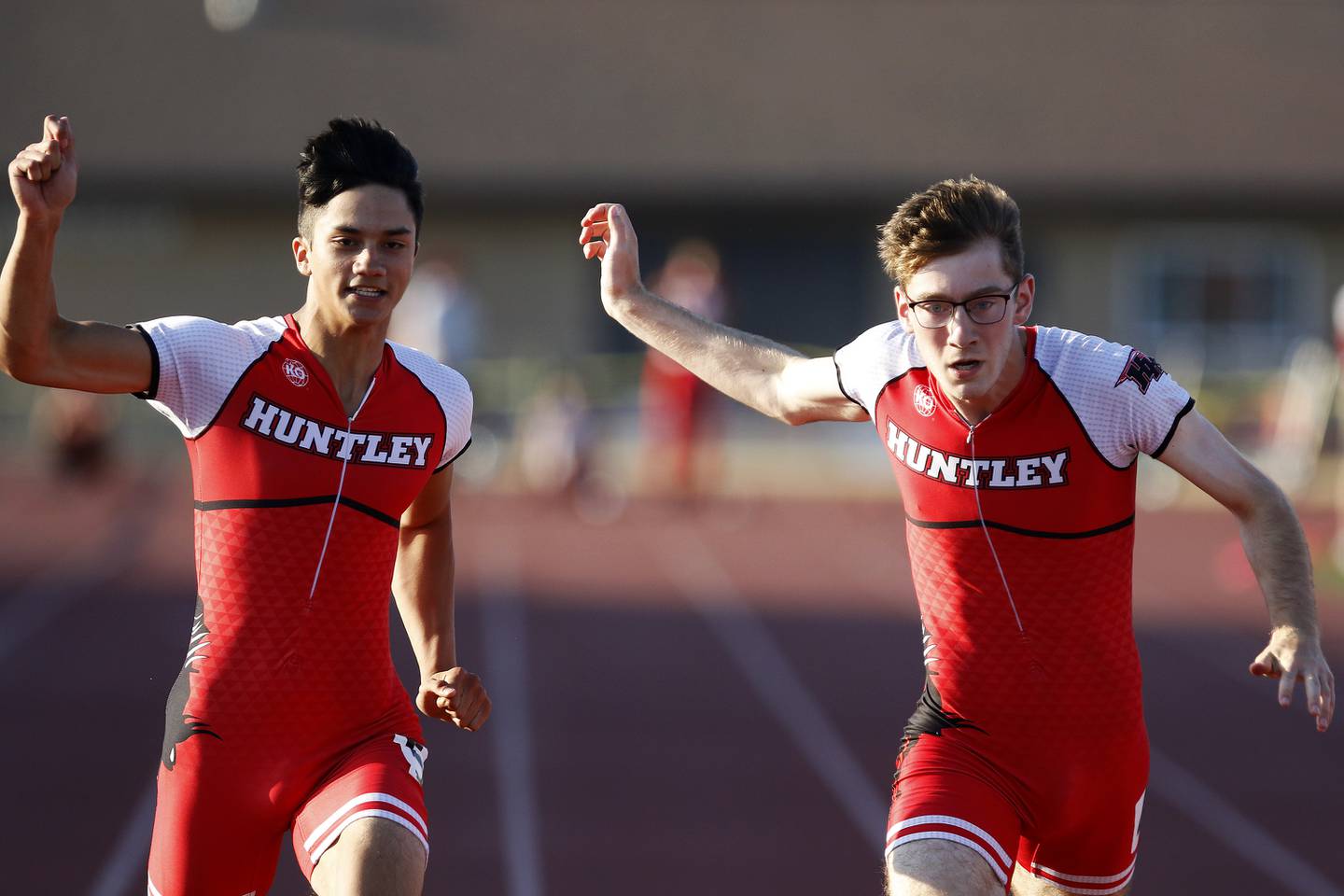 Which teammate inspires you?
Gronewold: Paul Kerber inspires me because he was someone who had known nothing about track, but joined the team and made immediate contributions as a sprinter. Although he thought he would be more field-oriented, his gifts as a runner and leader on the team really helped in the last three years.
What group would you most want to see in concert this summer?
Gronewold: J. Cole.
Where do you see yourself in 10 years?
Gronewold: On a beach.
What is your biggest fear?
Gronewold: Spiders.
What does a typical Saturday night look like for you?
Gronewold: On a Saturday night, I'm either playing video games and chatting with my friends, or I am watching anime or reading manga. Either way, it involves my computer to have fun.
If you could spend a meal with anyone from history, who would it be?
Gronewold: My grandma one more time.
What's your favorite food and why?
Gronewold: Sushi because it can taste great no matter what you put in it.