Two of the McHenry County area's most dominant big men over the past 10 basketball seasons have seen a lot of each other the past year.
2014 Huntley graduate Amanze Egekeze and 2017 Jacobs grad Cameron Krutwig trained together a lot over the summer, working with basketball development coach Zac Boster at Triton Junior College.
The two played against each other five times over their professional season, when Egekeze played in the Netherlands and Krutwig was in Belgium. The BXNT League then combined the two leagues for other games.
"We've been playing against each other since I was a freshman," Krutwig said. "I think he has the all-time series on me, for sure. We beat them once in five times [last season]."
Now, Egekeze, 26, and Krutwig, 23, are off for their next adventures, as professional basketball is allowing them to see the world and make money doing what they love.
Egekeze,a 6-foot-8 forward, will play with Team Nigeria this month in a qualifying tournament for FIBA Basketball World Cup 2023, then report to his new team in Finland, Kataja Basket in Korisliiga.
Krutwig, a 6-9 center, left recently for the Philippines, where he will join Blackwater Bossing in Manila. Krutwig started a basketball camp for young players in the McHenry County area this summer, and Egekeze helped work the camp with him.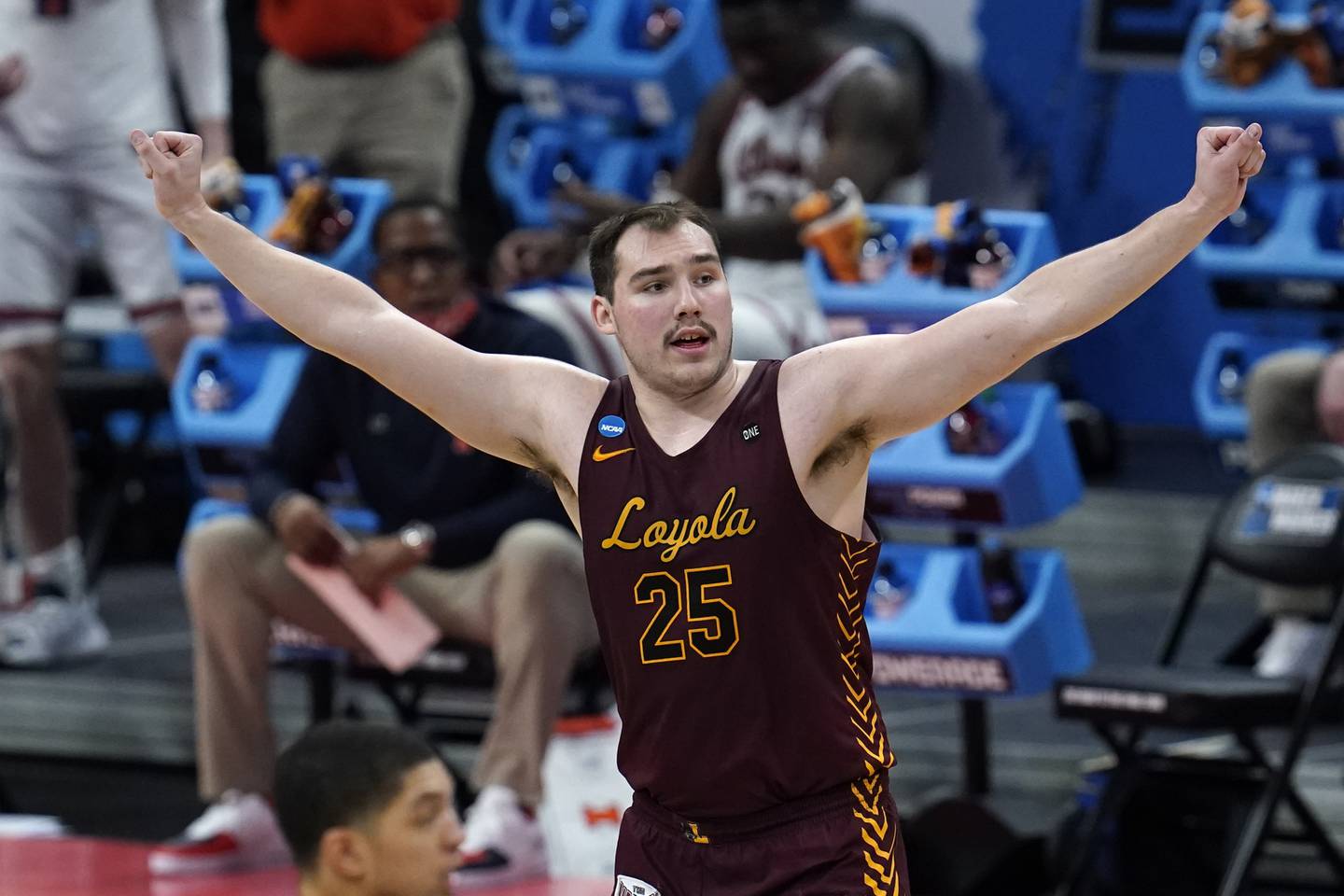 Because Egekeze's parents, Gilbert and Liza, were born in Nigeria and moved to the U.S., he is eligible to compete with Nigeria in international competition. He was called by Sacramento Kings head coach Mike Brown, who coached Team Nigeria in 2021, to come back and play with the team, which now is coached by Alan Major.
"Out of all the guys they consider to play with them, I'm still one of the guys," Egekeze said. "It's nice to know we still have that connection. I'm not a rookie [with Nigeria], I'm kind of a regular now.
"Anytime they call and I'm available, I go. Last window I had just landed in the Netherlands with my new club team. This time I got the training and I've been home for a while. This time there's no reason not to go."
Egekeze's agent, K.C. Callero of Perspective Basketball, found what they thought was a good fit in Finland this season. So after Nigeria likely wraps up its World Cup berth, which is virtually assured, Egekeze will head north.
Egekeze, who previously played professionally in Greece and Japan, played for Donar Groningen in the Dutch Basketball League last season.
"I loved it. It was probably the best overall [experience]," Egekeze said. "I loved living in Greece a lot. Japan was cool, too. Netherlands was probably the best full package. I was there for a full, healthy season. The living there was great, the people, everyone speaks English, just little things you have to think about. I felt so comfortable.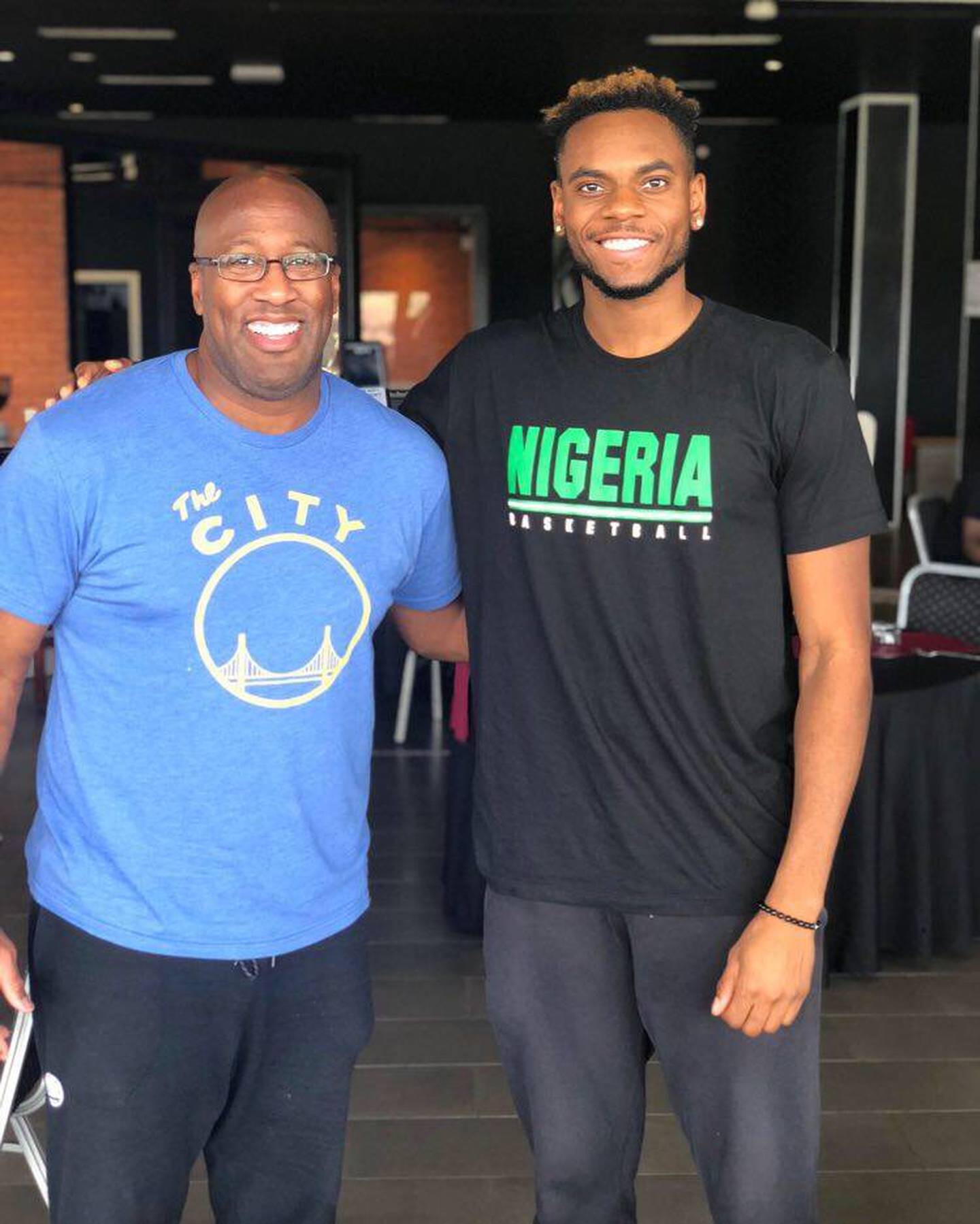 "I've heard good things [about Kataja]. They usually finish in the top four every year, so they're pretty good. They will compete in Europe Cup competition, too. I have friends who have played there before."
Egekeze was teammates with Donte Ingram, who played with Krutwig on Loyola's NCAA Final Four team in 2018.
Krutwig's agent, Keith Kreiter with Edge Sports, found a gig where Krutwig might be able to play in more than one place.
"It was the right timing, and it's a shorter season over there," Krutwig said. "The season ends in January. I'll be able to play for five months. If I want, I can come back home. If a team needs a big man, if someone got hurt and they need a replacement, I'll be able to jump in as a replacement and play out the rest of the season."
Krutwig likes that there are more notable American players signing in the Philippines. Former Seton Hall star Myles Powell, the 2020 Big East Conference Player of the Year and an All-America first-team selection, and former NBA guard Johnny O'Bryant III will play in that league.
Krutwig enjoyed his time in Belgium, although the season had its ups and downs.
"It was good. I learned a lot. It was my first professional year," Krutwig said. "My girlfriend [Jessica Mrzlak] and I were there for 10 months. It was a good experience to get out on my own and play professional basketball. I had some really great teammates and bonded with them. The basketball was good.
"We went through some rough periods, fired our head coach. The vibe was kind of off, and we had a disappointing season. I had a two-year deal with them. They got a new coach, and he wanted to start fresh. You just move on."
The two met on the court for the first time in 2014, when Egekeze was the Northwest Herald Player of the Year, and Krutwig, who later became the 2017 Player of the Year, was a freshman.
Egekeze went on to have a successful career at NCAA Division I Belmont. Krutwig became a legend at Loyola, twice helping the Ramblers into the NCAA Tournament. And now they both are enjoying their profession.
"Sometimes you forget about that in this whole process of what team you want to pick and what offers," Krutwig said. "At the end of the day, it's about going places, traveling around the world and doing what you love and making a living. It can't be too bad."