Pitching as a closer out of the bullpen required LJ Waco to provide big bursts of energy in high-intensity situations.
"I'd throw 25 pitches and be hanging the next day," said Waco, a Cary-Grove graduate. "I usually had no stamina. When I would come out of the bullpen, I was amped up, ready to go right away."
After spending his summer and fall seasons focused on a long haul on the mound, Waco has become a highly effective starting pitcher for the University of Wisconsin-Oshkosh baseball team with a 2-0 record, a 1.95 ERA and three starts lasting eight innings.
"It's like playing catch," Waco said of becoming a starter. "It's taking every throw with a little more seriousness and having intent with each throw. It's been good. I've been rolling."
Rather than trying to strike everybody out, I wanted to slow my body down and not try to throw every pitch at 100%."

—  TJ Waco, University of Wisconsin-Oshkosh pitcher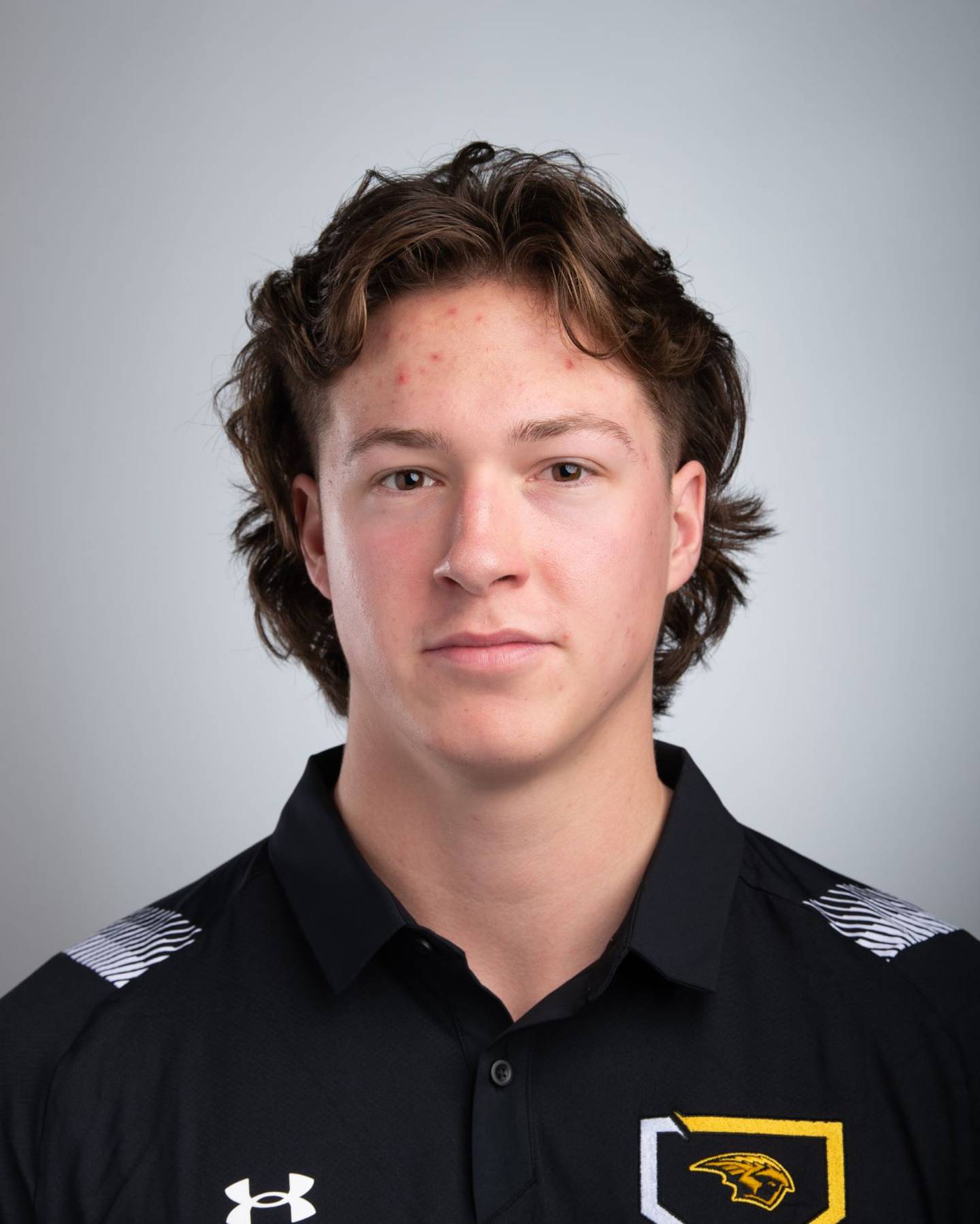 Over the summer, he spent time with the Green Bay Rockers of the Northwoods League and the Windy City Prospects of the Metro League, focused on building stamina and fine-tuning his control.
"If you're not in the strike zone, you're not going to get anyone swinging," he said. "You're not going to get anyone out. Rather than trying to strike everybody out, I wanted to slow my body down and not try to throw every pitch at 100%."
While consistently pitching this season between 88 and 91 mph, Waco has sharpened his control. He leads the Wisconsin Intercollegiate Athletic Conference with 38 strikeouts, ranks second in innings pitched (27.2) and is third in ERA. He also has walked only five batters this season.
The success has been enjoyable for Waco, who fractured his back while running the 60-meter dash at Oshkosh as a freshman. The injury was the result of lingering back issues from high school football.
A shortstop throughout high school, he transitioned to pitching when his first bullpen session went well as an Oshkosh sophomore. "I just couldn't command the zone," he said. "And, the velocity wasn't there."
Waco said getting to this point has made him most proud of one specific thing.
"My perseverance through it," he said. "It was hard because I couldn't even swing a bat [as a freshman], and baseball's been part of my life since first grade."
In his first outing of the season for Oshkosh (9-3), which was ranked No. 25 last week by D3Baseball.com, Waco pitched 3 2/3 innings for a save. He has put together three consecutive eight-inning starts and has accepted giving up hits.
"After my first start, I said, 'I'm going to get hit. It's natural. It's baseball.' I'm going to have to trust my defense and trust the offense to score some runs in order for us to win," he said.
Hockey MVP for Quinnipiac: McHenry West grad Shay Maloney was named the Quinnipiac University women's hockey team MVP this season for helping the Bobcats to a 30-win season and advancing to an NCAA Regional final, one step from the Frozen Four.
Maloney, a grad transfer forward from Brown University, finished second on the team in goals (15) and points (31) while tallying 16 assists. She was ranked second for Quinnipiac with a plus-23 this season while playing in every game.
The No. 8 Bobcats (30-10) finished their season with a 5-2 loss to then-No. 1 Ohio State in the Columbus Regional Final on March 11. Two days earlier, Maloney scored the game's first goal in a 3-2 Quinnipiac win against Penn State in triple overtime. The contest was the third-longest game in NCAA women's hockey tournament history.
Sophomore forward Veronica Bac, a Huntley grad, had four goals in 39 games this season for the Bobcats.
MAC honoree at Miami: Jenna Golembiewski, a sophomore outfielder at Miami University, was chosen Tuesday as the Mid-American Conference player of the week.
Golembiewski (Marian Central) had four home runs among her seven hits during the past week, along with six RBIs. She struck out only once in four games while batting .636 for the week.
This season, Golembiewski is hitting .340 with seven homers, 13 RBIs and a team-best .880 slugging percentage for the Redhawks (16-13).
Gophers race to No. 1: For the first time in school history, the University of Minnesota men's track and field team is ranked No. 1 in the country. The new ranking was released Monday by the U.S. Track and Field and Cross Country Coaches Association.
Junior sprinter Finn Schirmer (Marengo) is among the top contributors for the Gophers. He ranks 25th nationally as part of Minnesota's 4x100-meter relay, on which he runs the third leg. The group's top time this season is 40.06 seconds. He is also 84th in the 110 hurdles (14.41) and 99th in the 100 dash (10.53).
Rambler contributors: McHenry's Tori Boysen is the second-leading hitter this season for Loyola University Chicago's softball team at .308.
The senior catcher/infielder has a pair of doubles and four RBIs while starting 12 games for the Ramblers (4-14). Junior infielder Jocelyn Currie (McHenry) has started 10 games and driven in two runs.
• Barry Bottino writes about local college athletes for the Northwest Herald. Write to him at barryoncampus@hotmail.com and follow @BarryOnCampus on Twitter.