First Team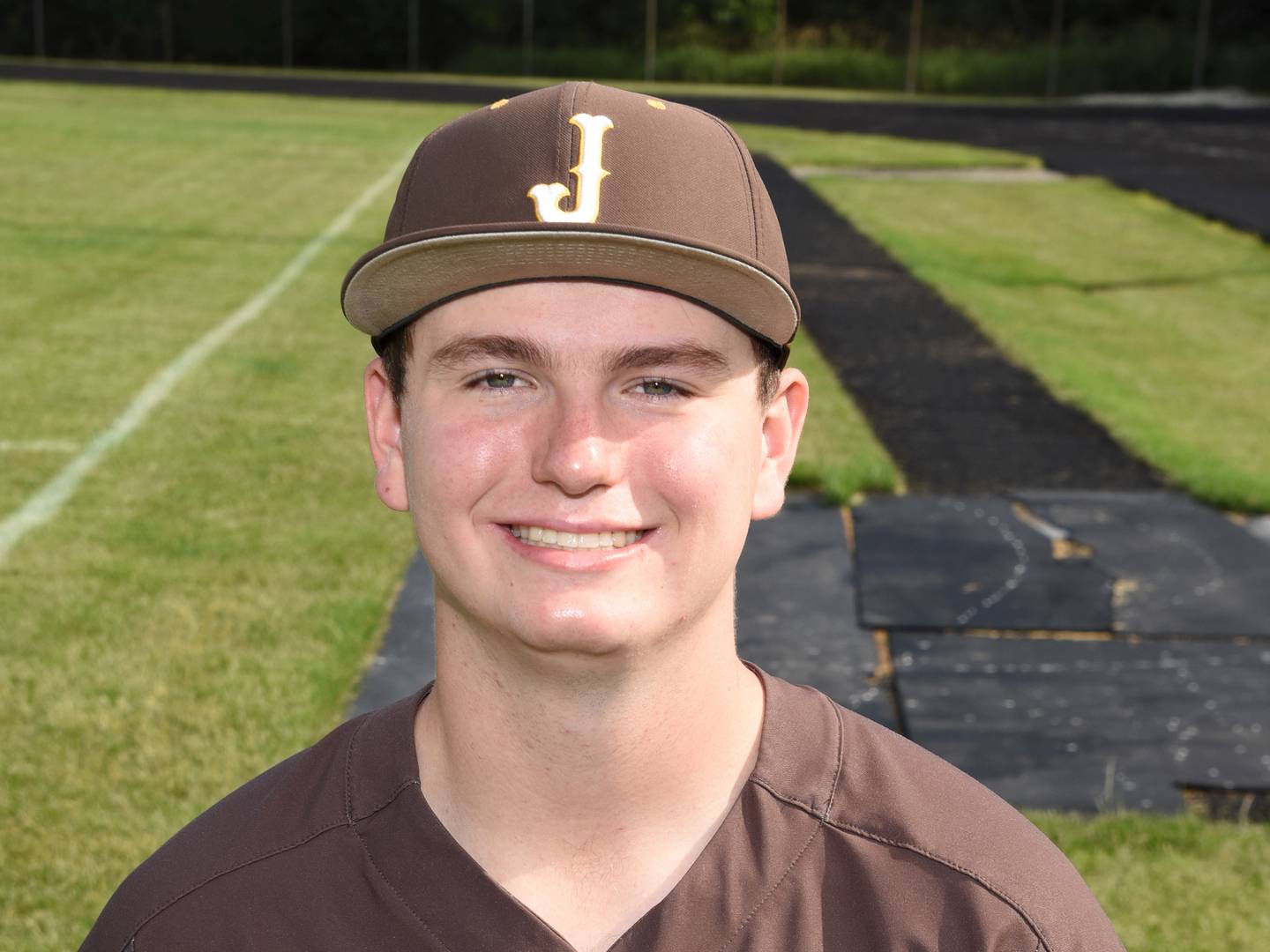 Nathan Chapman, Jacobs, sr., P
Chapman is a first-team repeat selection after posting a 4-2 record with a 0.99 ERA, a 1.047 WHIP and striking out 83 batters in 49 2/3 innings. He allowed only 30 hits in eight starts and two relief appearances. Chapman will pitch at NCAA Division I Eastern Illinois University.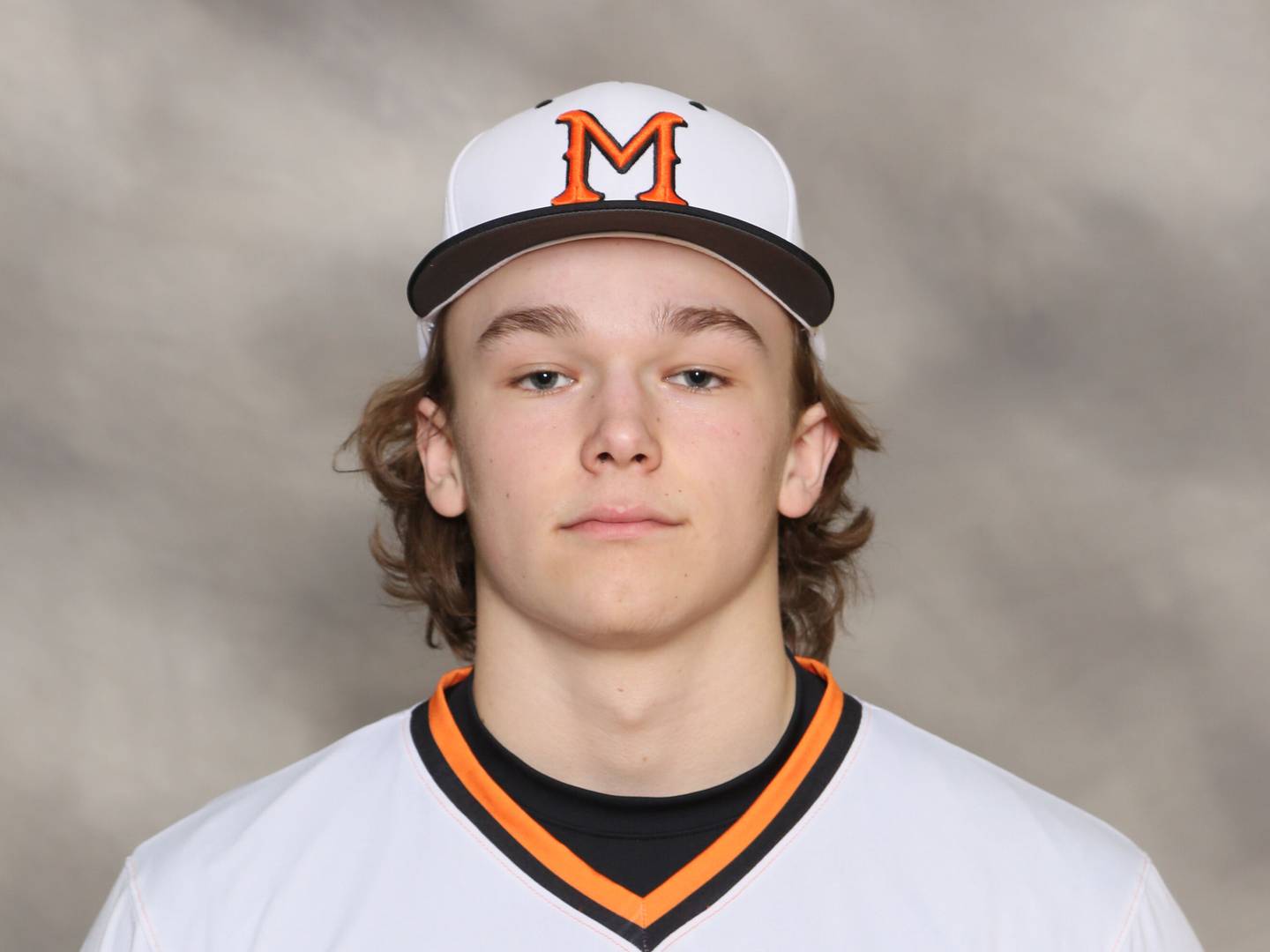 Lleyton Grubich, McHenry, jr., P
Grubich was one of two aces atop the Warriors' rotation and finished with a 6-3 record and 77 strikeouts in 58 innings, with a 1.91 ERA. Grubich threw one of his best games in the Class 4A Jacobs Sectional championship to beat Huntley, 4-3. Huntley's three runs came on AJ Putty's home run. He kept the Warriors close in their state tournament semifinal loss to Mundelein for a few innings. He also had five homers and 30 RBIs as designated hitter.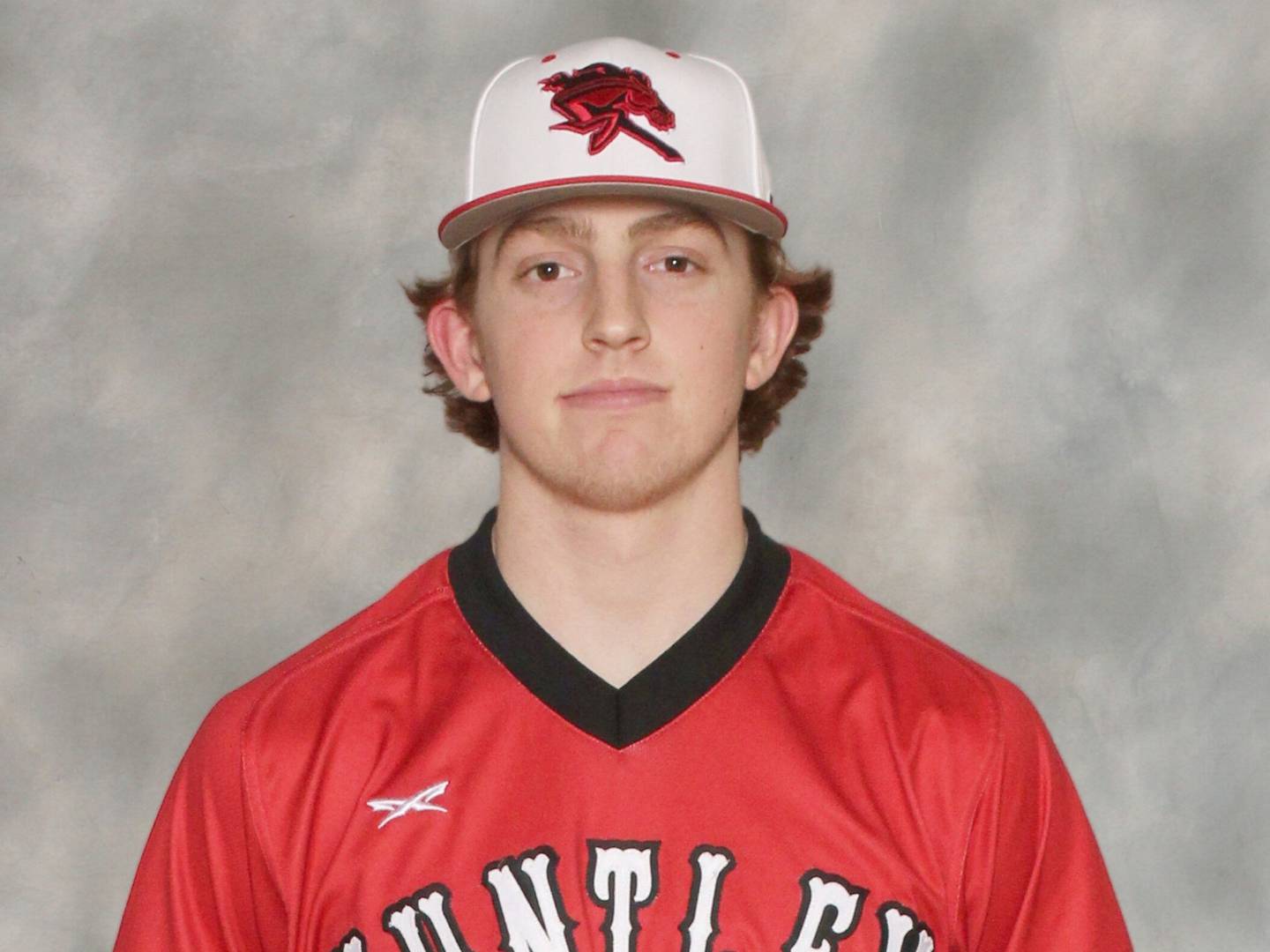 Adam Guazzo, Huntley, sr., P
Guazzo led the area with a 10-0 record and struck out 83 batters in 59 innings for the Fox Valley Conference champion Red Raiders. He had a 1.42 ERA and a 0.95 WHIP with only 10 walks. Guazzo will pitch at Valparaiso next year. He was selected to the Illinois High School Baseball Coaches Association Class 4A All-State team.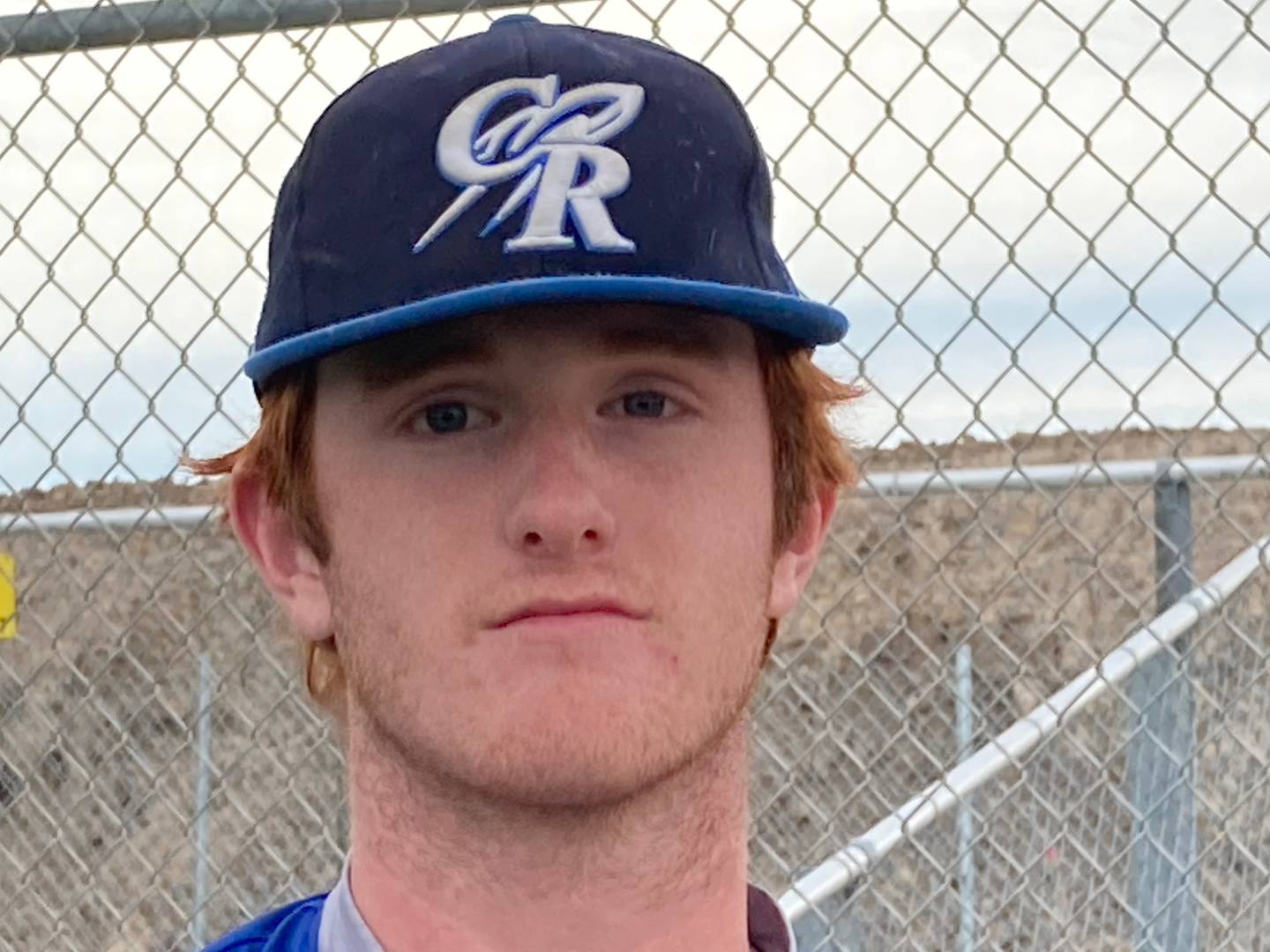 Michael Person, Burlington Central, so., P
Person was 5-2 with a 2.37 ERA and a 1.21 WHIP in 41 1/3 innings for the Rockets. He struck out 48 batters. His signature win was a 6-2 victory over Huntley, joining Chapman as the only FVC pitchers to beat the Red Raiders.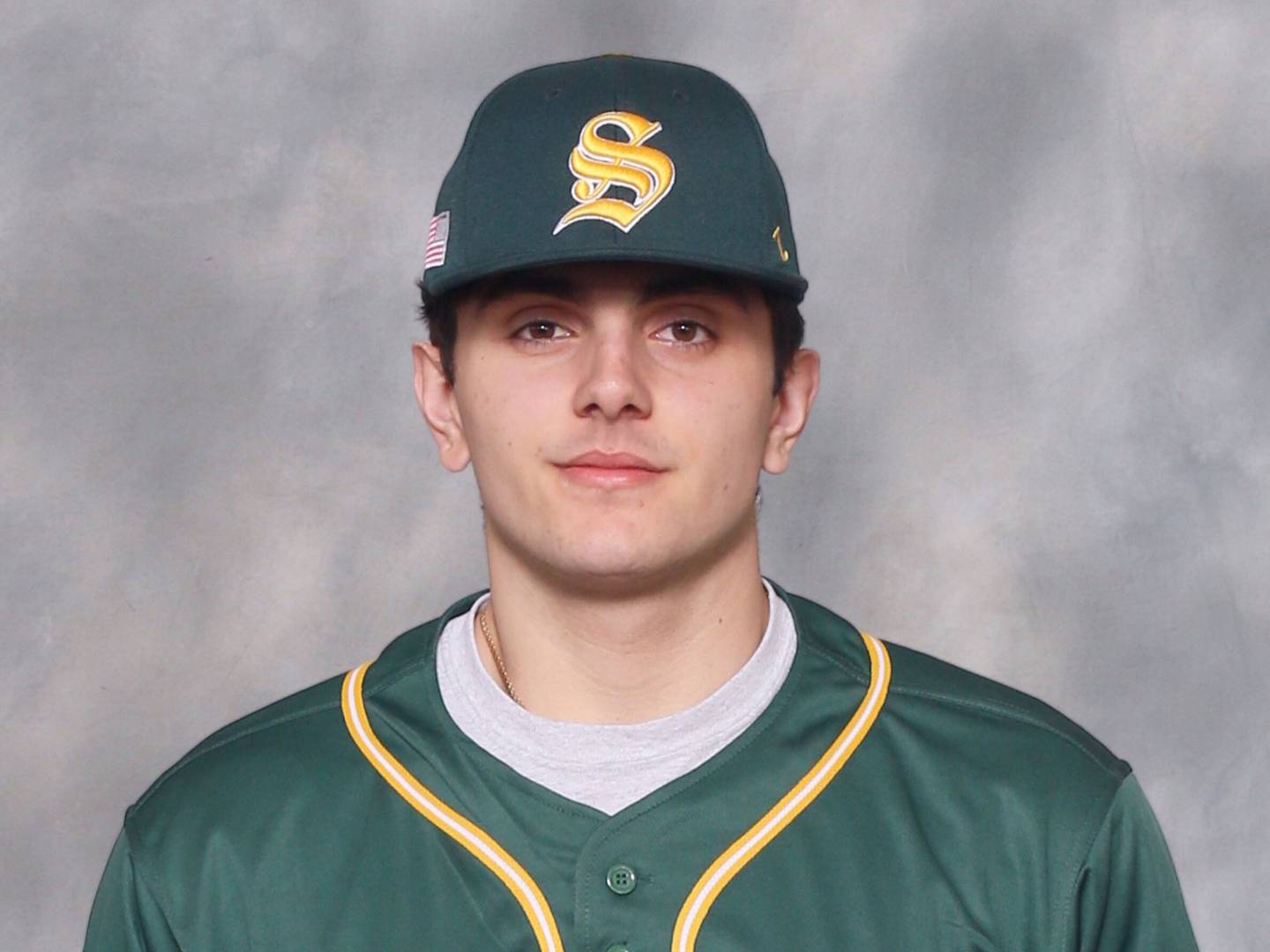 Ysen Useni, Crystal Lake South, sr., P
Useni finished with 100 strikeouts in 57 innings for the Gators, who finished fourth in the Class 3A State Tournament. He had a 2.09 ERA with a 1.14 WHIP and a 5-3 record. Useni was outstanding in the postseason when he did not allow a run until the supersectional. In the Class 3A third-place game, he fanned eight batters and allowed one run in five innings of a 2-1 loss to Washington. He will pitch at Illinois-Chicago next year.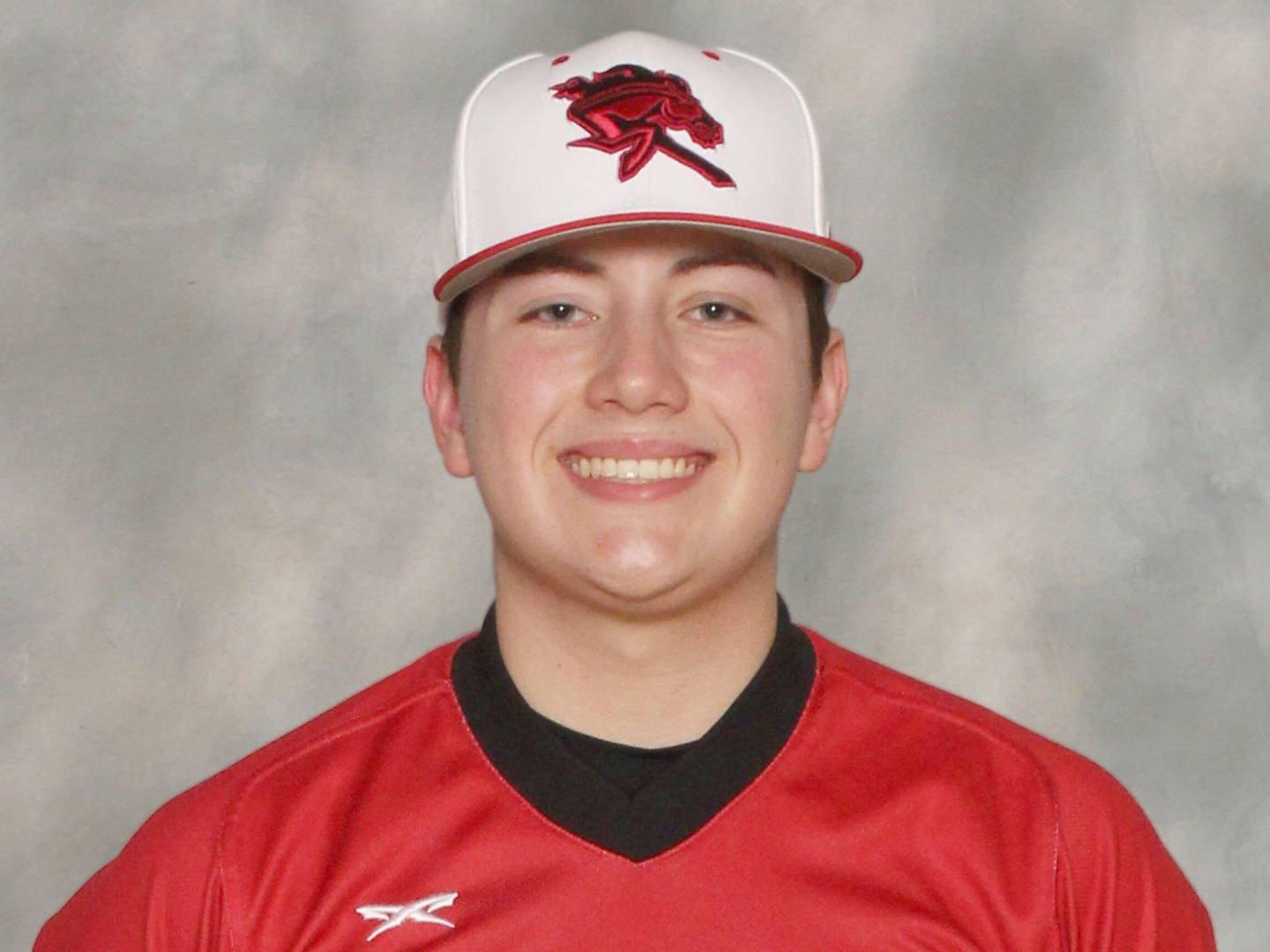 Brandon Hanley, Huntley, sr., C
Hanley hit .404 with four homers and 32 RBIs as the Red Raiders repeated as FVC champions. Hanley had a .472 on-base percentage and an OPS of 1.087. He is a repeat first-team selection and will play at D-III powerhouse Wisconsin-Whitewater next season.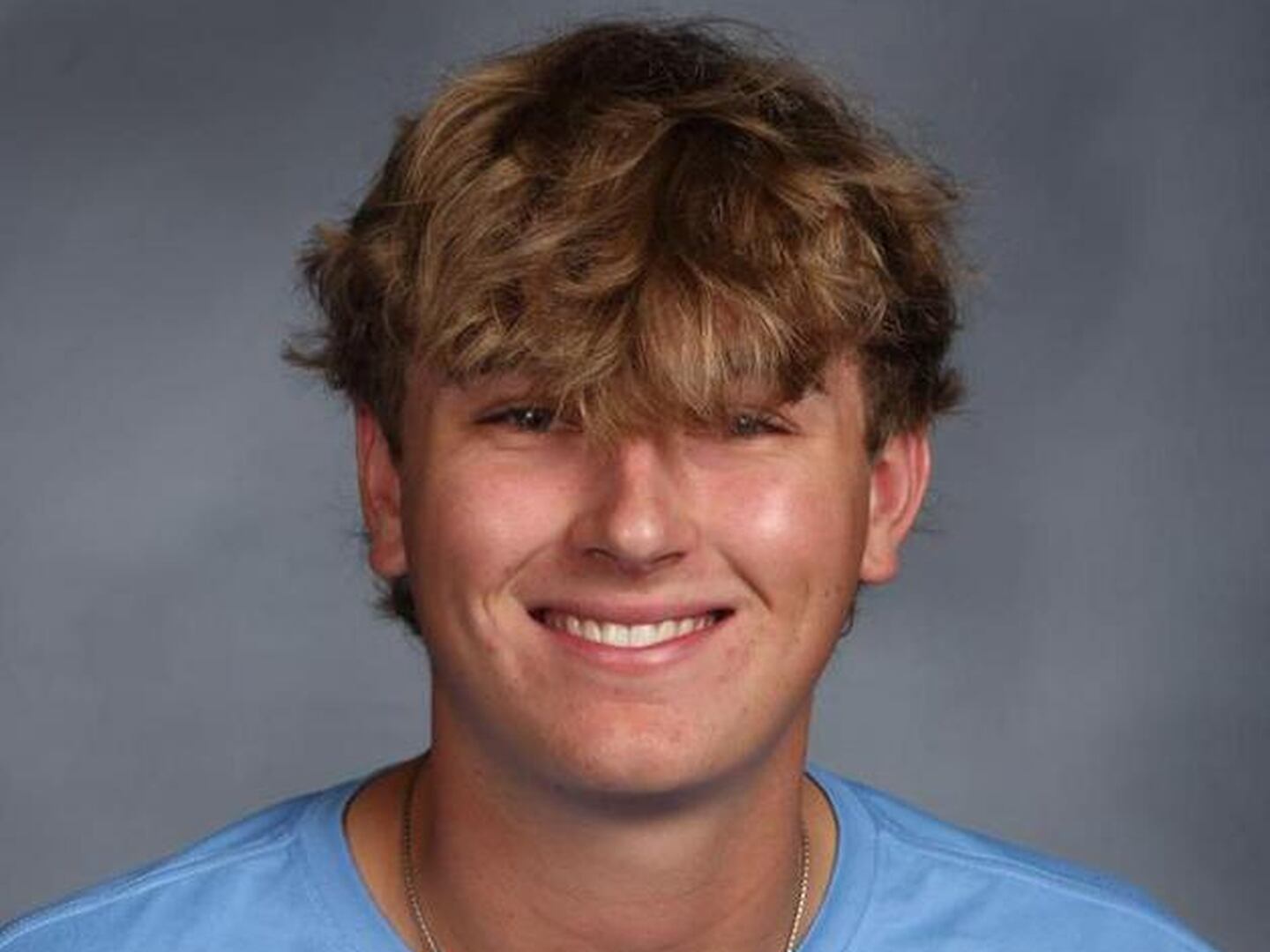 Jack Tobin, Prairie Ridge, sr., Corner IF
Tobin put up big power numbers for the Wolves with nine homers and 43 RBIs (second in the area) and a .370 batting average. Tobin also posted a 1.65 ERA, with 22 strikeouts in 17 innings as the Wolves' closer. He was 5 of 5 in save opportunities. He will play at Lake Land College, a junior college in Mattoon.
Ryan Skwarek, Crystal Lake South, jr., Corner IF
Skwarek was the top run producer for South, which finished fourth in the Class 3A State Tournament. He hit .414 with two homers and a team-high 34 RBIs. He also played an integral part as a reliever with 31 strikeouts in 29 innings and a 3.38 ERA. He was an IHSBCA Class 3A All-State selection.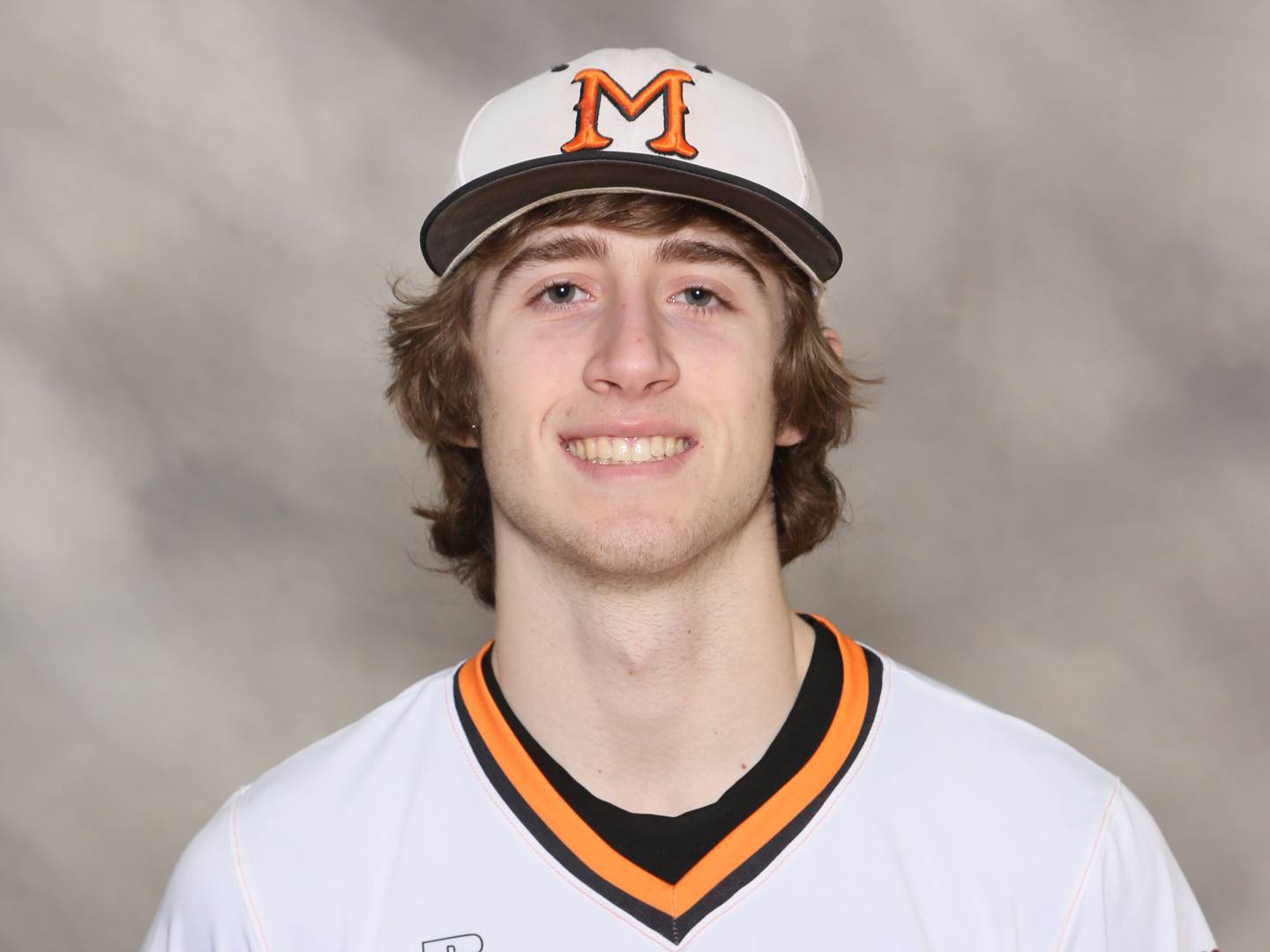 Kyle Kaempf, McHenry, sr., Middle IF
Kaempf hit leadoff and played shortstop for the Warriors, who finished fourth in the Class 4A State Tournament. Kaempf hit .361 with 16 RBIs. He also was a standout on the mound, where he pitched 41 innings with a 5-0 record and 69 strikeouts in 41 innings and a 1.37 ERA. He threw seven scoreless innings in the Warriors' 11-inning, 2-1 victory over York to win the Northwestern Medicine Field Supersectional. Kaempf made the IHSBCA Class 4A All-State team.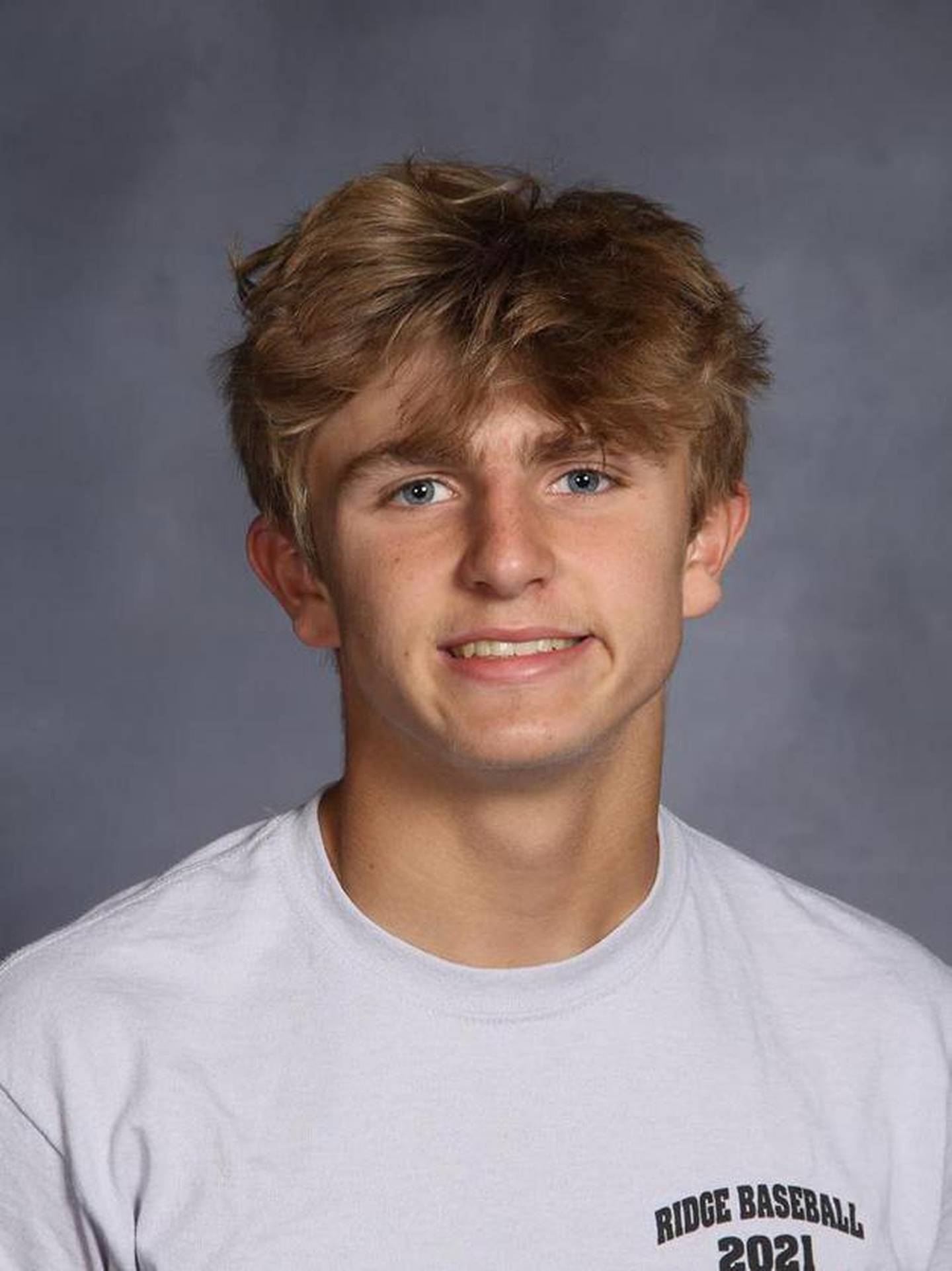 Tyler Vasey, Prairie Ridge, jr., Middle IF
Vasey was dynamic at the top of the Wolves' lineup, where he hit .413 with a homer and 26 RBIs and scored 35 runs. He also was 30 of 33 in stolen bases. His on-base percentage was .480 and his OPS was 1.030. He also had a 2.86 ERA as a relief pitcher and a 2-0 record.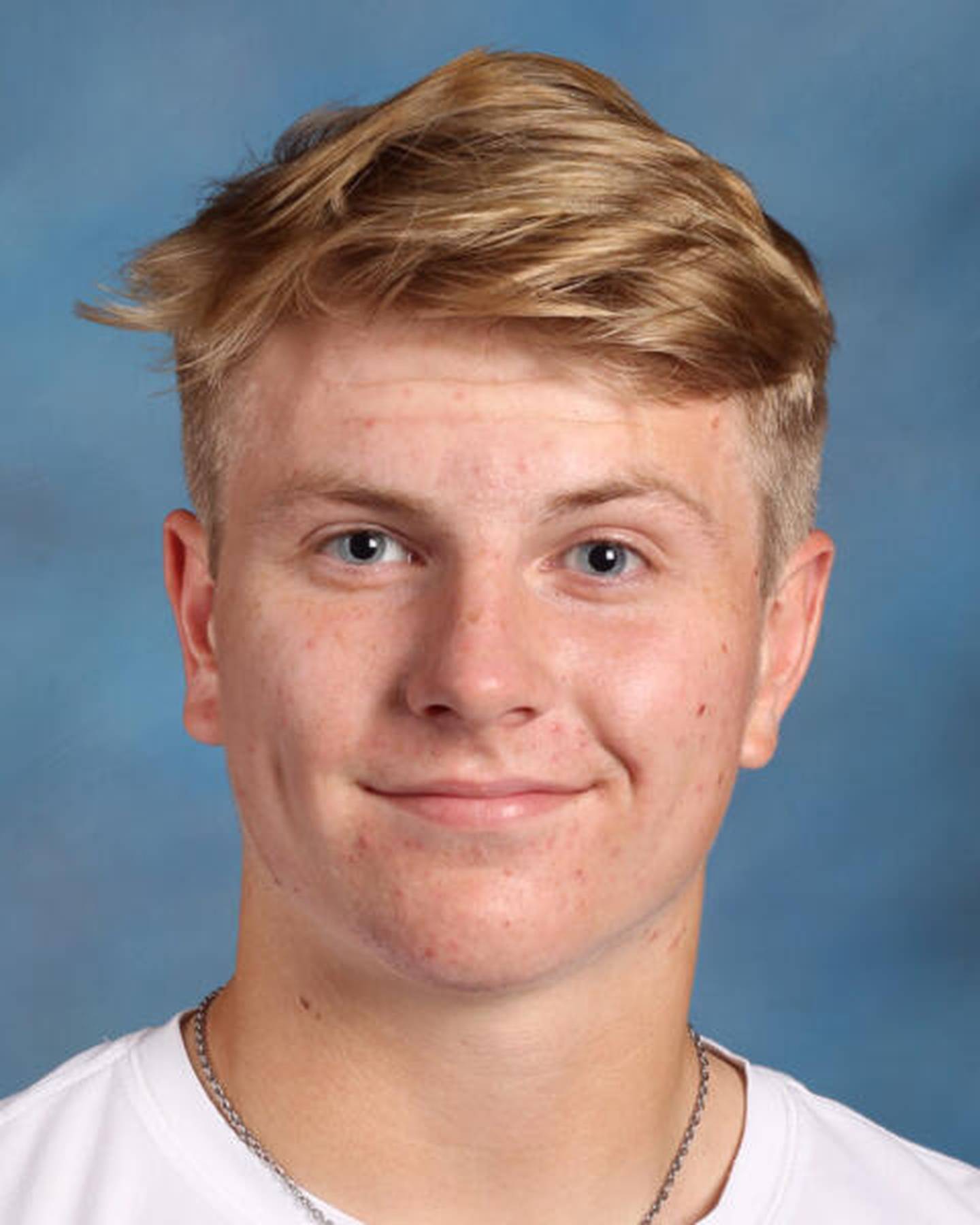 Hayden Christiansen, Richmond-Burton, sr., OF
Christiansen is a repeat winner of the Northwest Herald Baseball Player of the Year honor after posting another monster season. He played catcher most of the season, but also saw some outfield duty while helping the Rockets to a Class 2A State Tournament runner-up finish. He hit .553 with 12 homers and 50 RBIs, all which led the area among regular players. Christiansen was an IHSBCA Class 2A All-Stater and will play at Xavier next year.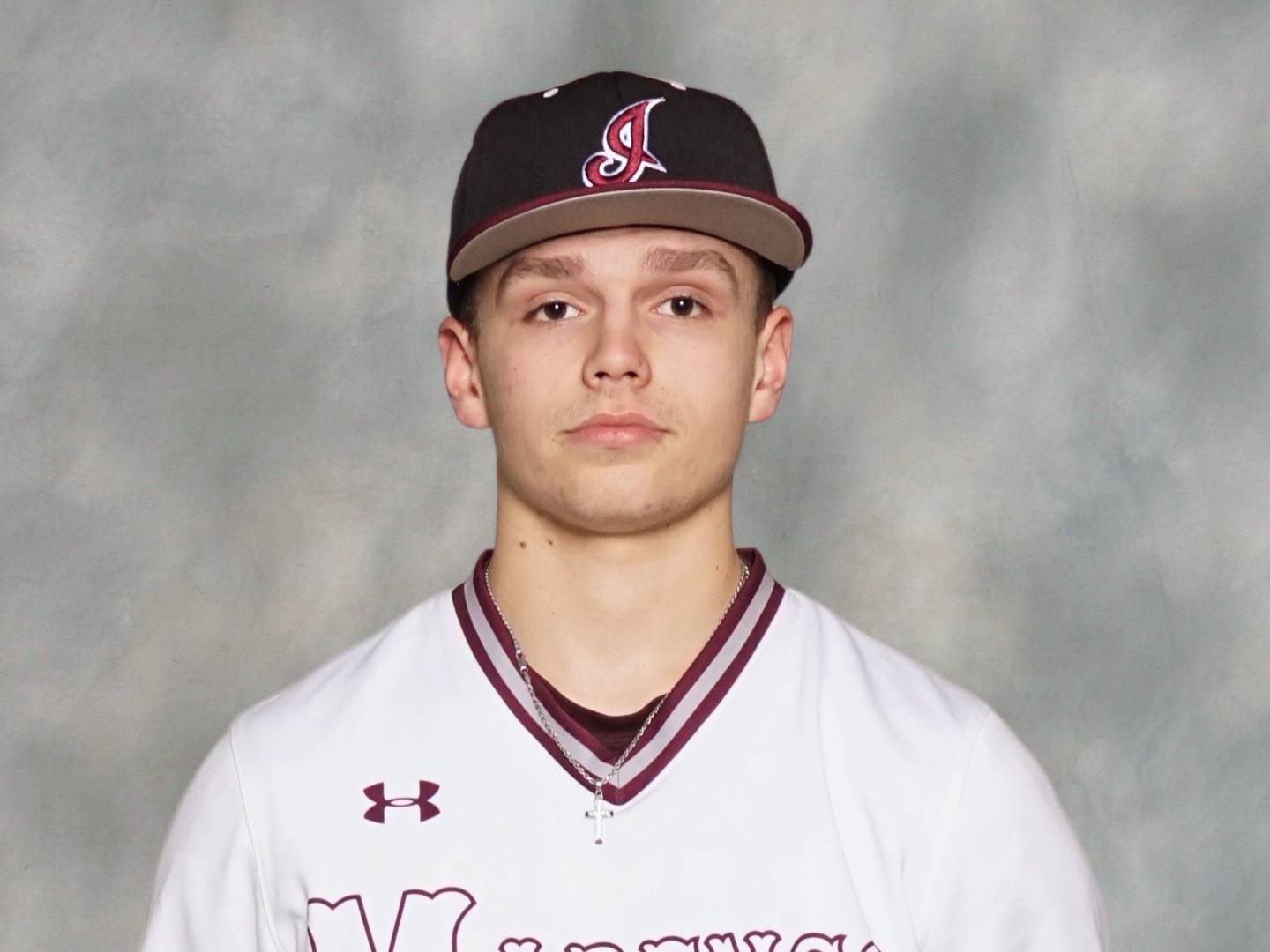 Caden Vogt, Marengo, jr., OF
The junior lefty was a standout in center field and on the mound for the Indians. He hit .402, with two homers and 23 RBIs, had a .518 on-base percentage and 1.235 OPS. He had 17 doubles. Vogt was 8-1 as a pitcher with an area-best 122 strikeouts in 64 innings with a 1.42 ERA and a 1.03 WHIP.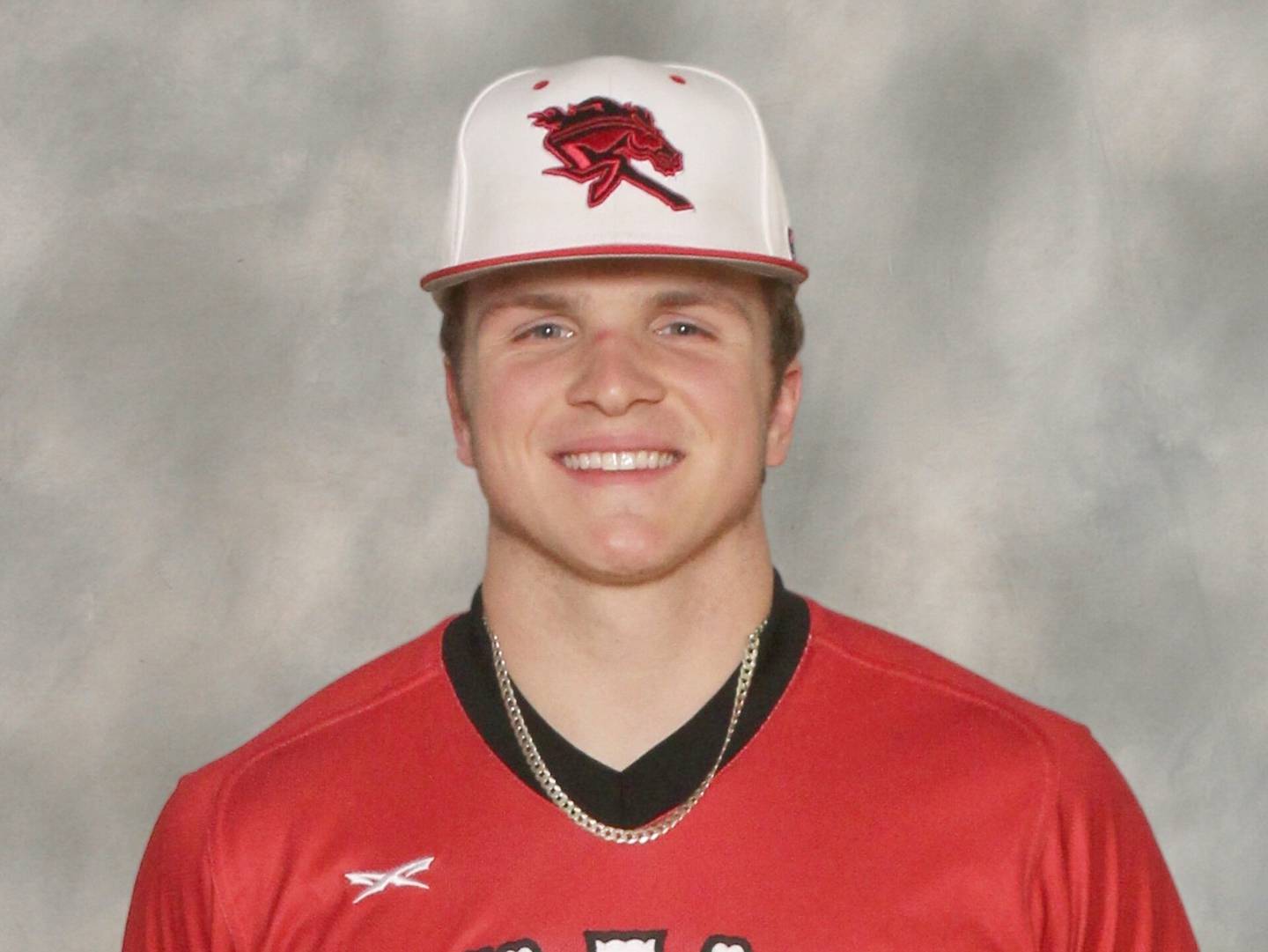 Brayden Bakes, Huntley, jr., OF
Bakes ripped it up for the FVC champion Red Raiders with a .444 batting average and team-highs of 10 homers and 38 RBIs, even though he hit out of the leadoff spot most of the season after his twin brother Ryan suffered a season-ending shoulder injury. Bakes played center field, scored an area-high 54 runs and has an OPS of 1.504, with a .565 on-base percentage. He was selected to the IHSBCA Class 4A All-State team and is committed to Wichita State.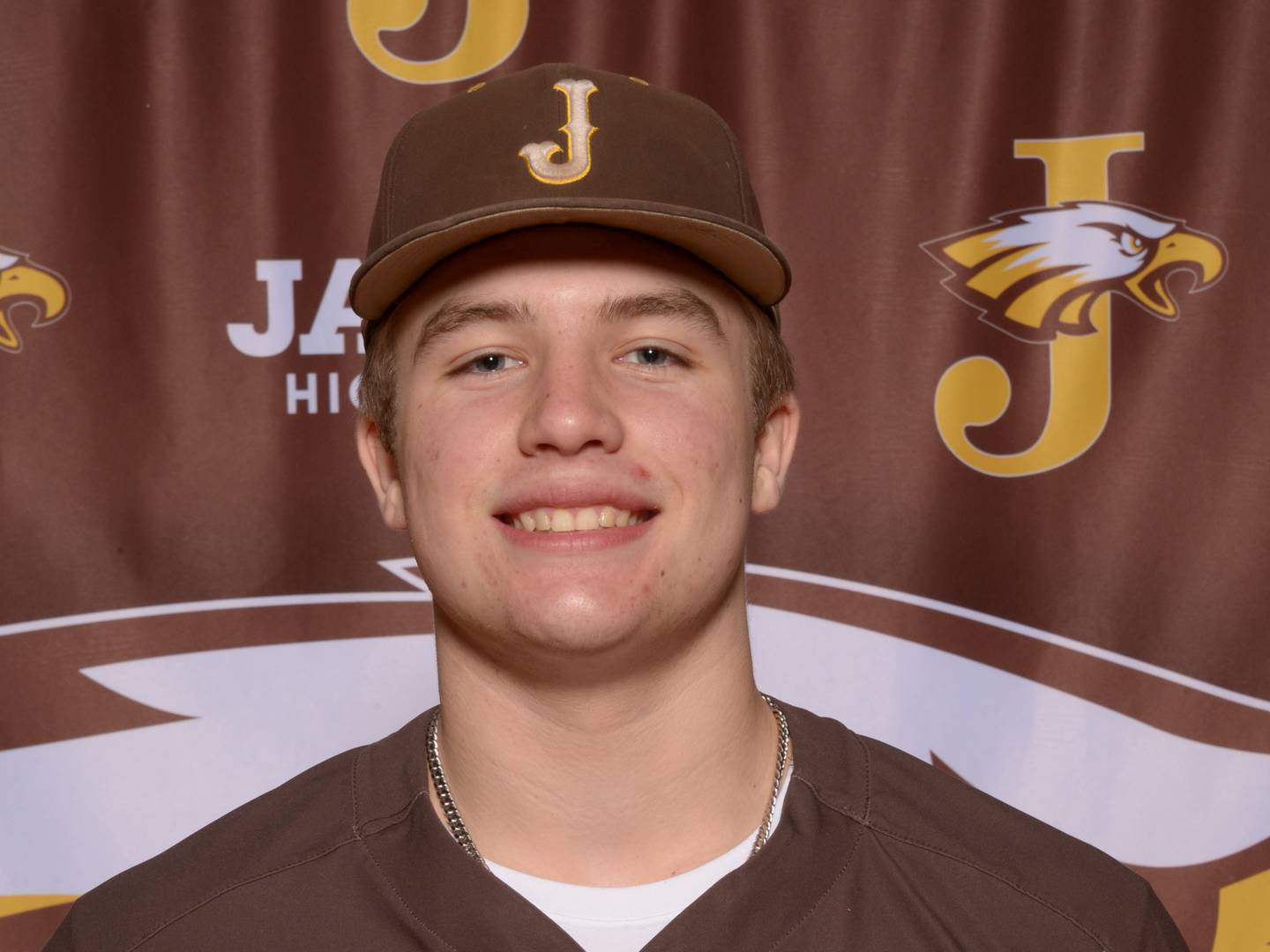 Christian Graves, Jacobs, jr., Util.
Graves hit .299 with team-highs of six homers and 30 RBIs for the Golden Eagles, who finished third in the FVC. Opponents often were careful when they got to Graves in the lineup. He also made an impact on the mound, where he was 5 of 5 in save opportunities. He had a 2.78 ERA, a 3-2 record and 44 strikeouts in 27 2/3 innings.
Second Team
Peter Conneen, Cary-Grove, jr., P
Mark DeCicco, Crystal Lake South, sr., P
Joseph Mrowiec, Richmond-Burton, sr., P
Kaden Neuman, Richmond-Burton, sr., P
Gavin Micklinghoff, McHenry, sr., P
Cooper Cohn, McHenry, jr., C
Braydon Gibour, Crystal Lake Central, sr., Corner IF
Andrew Johnson, Marengo, so., Corner IF
Dayton Murphy, Crystal Lake South, so., Middle IF
Toby Splitt, Cary-Grove, sr., Middle IF
Frank Lavin, Marian Central, sr., OF
Joey Garlin, Huntley, jr., OF
Keegan Connors, Jacobs, sr., OF
Connor Rodgers, McHenry, sr., Util.
Honorable Mention
Nico Acevedo, Crystal Lake Central, sr., 1B-P
Ian Boal, Johnsburg, jr., P-1B
Sam Chapman, Woodstock, so., OF-P
Sam Cohen, Cary-Grove, sr., P
Nathan Crick, Cary-Grove, jr., C
Alex Delulio, Johnsburg, sr., C
Brady Gilroy, Burlington Central, so., OF-SS
Rylen Given, Woodstock North, jr., IF-P
Justin Gritmacker, Alden-Hebron, jr., 1B-OF-P
Jack Hayden, Marian Central, sr., C-P
Matthew Karbowski, Hampshire, sr., SS-P
Ryan Kempf, Crystal Lake Central, sr., C
Sean Kempf, Crystal Lake Central, so., OF
Cole Kersten, McHenry, sr., 3B-P
Austin Leonard, Hampshire, so., C
Jason Miller, Richmond-Burton, sr., OF
Malachi Paplanus, Huntley, so., P
Ricky Powell, McHenry, sr., OF-P
Ryan Quinlan, Huntley, jr., 2B
Andrew Ressler, Huntley, jr., P
Edgar Salinas, Dundee-Crown, sr., P-IF
Evan Spenk, Hampshire, jr., OF
Eddie Synek, McHenry, sr., OF
Luke Udelhofen, Woodstock North, sr., OF-P
Michael Vitellaro, Huntley, sr., P
Connor Wallace, Richmond-Burton, sr., SS
Ryan Wiles, Prairie Ridge, jr., P
Brock Wood, Richmond-Burton, sr., 1B