Through their first five games of the NAIA World Series, Brian Fuentes and his teammates shared a simple message.
"The job's not done."
When Fuentes, the left fielder for Southeastern University of Florida's baseball team, held up the national championship trophy June 3 after the sixth game – an 11-5 victory against Lewis-Clark State – he shared a different message.
"I looked at the guys and told them, 'Hey, the job's done,'" said Fuentes, a Crystal Lake South graduate. "We can breathe and enjoy this moment."
Despite a lightning delay that sent both teams home the evening of June 2 with play suspended, Fuentes said the team was relaxed and confident.
"We had good momentum going," said Fuentes, who helped the team rally from a 4-0 deficit to take a 6-5 lead before the delay. "We believed in each other, and we woke up with the same energy."
Fuentes, who batted .391 in the tournament with five home runs and seven RBIs, was named the World Series MVP and a first-team All-American. His three homers in Game 5 of the tournament – a 10-9 loss to Lewis-Clark – also set the Southeastern school record for home runs in a season with 25.
While pushing the Fire to a 59-4 record, Fuentes led the team in nine offensive categories in his one season on campus after transferring from NCAA Division I Indiana State. He batted .418 with 89 RBIs and an .818 slugging percentage for Southeastern, but his contributions went much deeper.
"I would say I was valuable because of the experience and the maturity and knowledge I brought to the team," said Fuentes, a fifth-year player. "I helped a lot of guys when it came to the offensive end."
Rather than focus on the technical aspects of hitting, Fuentes encouraged teammates to focus on feel and relaxation.
"It's more about feeling, mentality and confidence (at the plate)," he said. "Those are super important things to have. Some of them told me, 'Brian, you should be the hitting coach.'"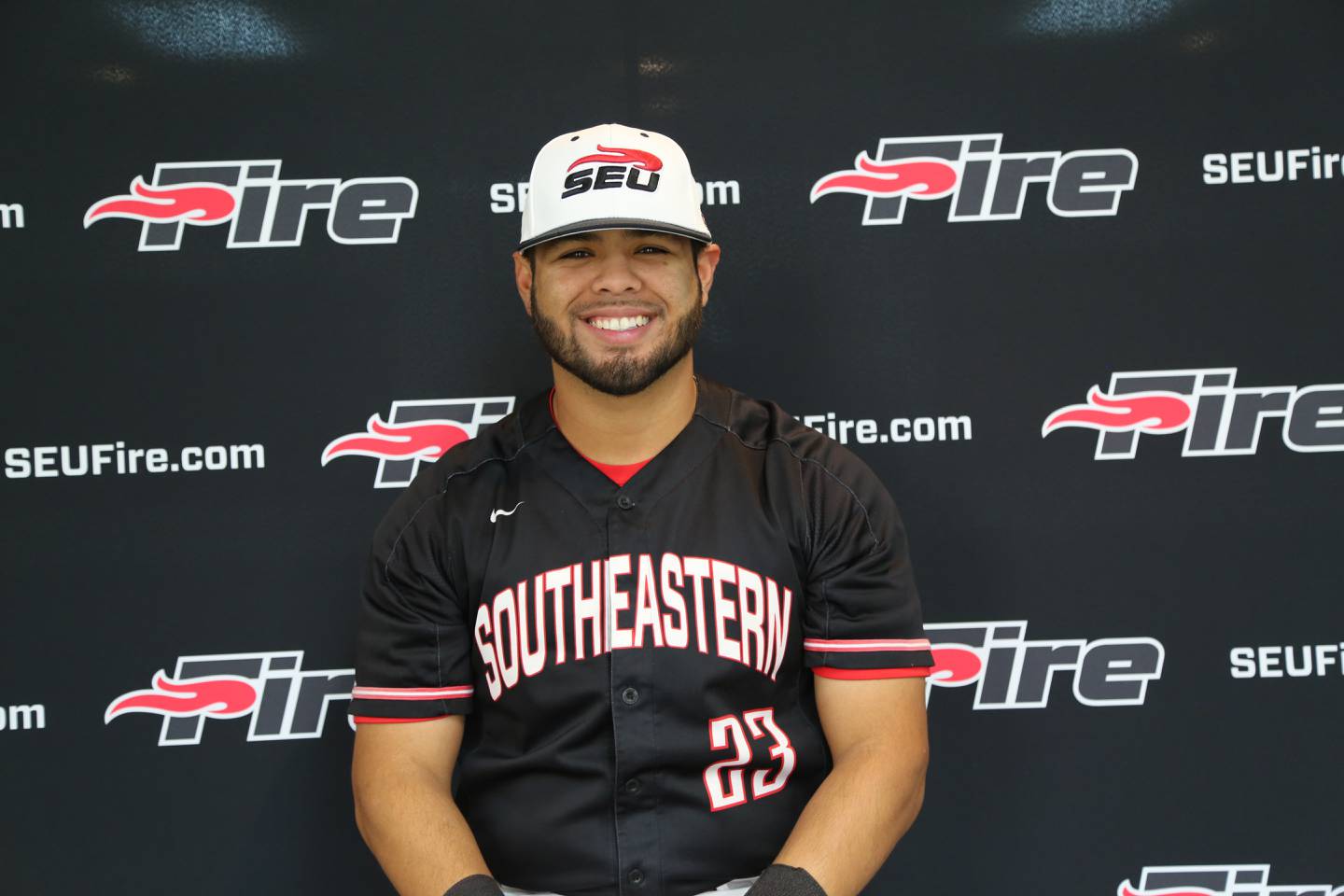 The 23-year-old Fuentes won't be taking a break from the game for long after last week's national tournament.
He said he plans to fly to Chicago Monday and begin his professional career Tuesday with the Crestwood-based Windy City Thunderbolts of the Frontier League, which includes teams in Schaumburg and Joliet.
"It's a foot in the door," he said. A Thunderbolts spokesperson said Thursday that the team could not comment on Fuentes until paperwork was submitted to the league.
Though he has played several infielder and outfield positions during his college career, Fuentes hopes to have one job as a pro player.
"Second base is my home, and it's where I'm most comfortable," he said. "But I'll play anywhere they need me."
Gatz chooses WIU: Marian Central grad Mike Gatz, who earned first-team All-NJCAA All-America honors last season while helping College of DuPage to a Division III football national championship, has committed to Western Illinois.
Gatz played center as a freshman last season for DuPage, which led the nation in rushing yards (2,270) and finished second in scoring (330) and total offense (4,253 yards) while finishing 9-2 and winning its last six games of the season.
Lake Land leaders: Jacobs grad Bryan Belo and Prairie Ridge grad Keegan Garis – two of the best hitters for NJCAA Lake Land College's baseball team this spring – earned All-Great Rivers Athletic Conference honors last month.
Belo, a sophomore shortstop who has committed to George Washington University, batted .346 with 31 RBIs and a team-leading seven home runs and 42 runs scored. Garis, a sophomore outfielder who will play next season at Indiana State, batted .346 and led the Lakers with 68 hits, 14 doubles and 37 RBIs.
Ignoffo honored: Eastern Illinois junior utility player Ryan Ignoffo (Cary-Grove) was named first-team All-Ohio Valley Conference last month after playing first base, right field and designated hitter for the Panthers this season.
Ignoffo led EIU (33-20) with a .395 batting average, 16 doubles, 14 homers and 58 RBIs. He paced the Panthers in seven different offensive categories and also posted a streak of 36 consecutive games reaching base.
• Barry Bottino writes about local college athletes for the Northwest Herald. Write to him at barryoncampus@hotmail.com and follow @BarryOnCampus on Twitter.