Rent One Ballpark in Marion, with a little warmer sourthern Illinois weather on an artificial turf minor league field, has long been a popular place for spring break baseball trips.
Richmond-Burton prefers taking a further extreme. The Rockets went to Tennessee in 2017 and now are enjoying their third trip to the Gulf Shores Classic in Alabama. The Rockets finished their southern swing Wednesday and then will make the 17-hour bus trip home.
Rockets coach Mike Giese started looking a few years ago for games in a warmer climate to escape the cold of northern Illinois for a few days. R-B played in 80-degree temperatures this week while many local teams found it difficult to play because of low temperatures or soggy fields.
"I began reaching out to coaches and looking online for any advertisements," Giese said. "Our first trip was to Tennessee in 2017. The next two years we went to Gulf Shores, with a potential third trip that was canceled for COVID (in 2020). This is our third time playing in the Gulf Shores Classic."
What a crazy day....after losing a lead in game one....Rockets come back from a last inning 6-2 deficit in game 2....rally and win 7-6. Brock Wood with game winning hit....which earns him the chain! pic.twitter.com/WcuJCKFroh

— Mike Giese (@RBCHSBaseball) March 28, 2022
The players' families pay for the bulk of the trip, with some of the costs covered by fundraising.
"Between the kids, their parents, the boosters and the community, we have a ton of support," Giese said. "The competition is always really good and seeing different teams from different areas gives you a good perspective."
R-B was 4-2 on Tuesday after splitting a pair of games. The Rockets squandered a lead in the first game, then staged a big rally to win the second game.
Every year the Rockets have a family and player bonfire on the beach one night. Giese likes the time the team spends together.
"I enjoy listening and watching the boys hang out and being around each other," Giese said. "The bus ride is a big part of the trip. That's a big part of the trip and when you are traveling, you learn a lot about each other.
"The entire trip is a good mix of relaxing, beach time, baseball and hanging out. It definitely helps with the balance of the spring grind."
Rodriguez mending: Hampshire coach Frank Simoncelli welcomes the help of 2021 graduate Nick Rodriguez with some of the charts the Whip-Purs keep during games this season, although he wishes Rodriguez was not around.
Rodriguez was in a car accident in November after his vehicle slid on a patch of ice and struck a median, then was hit by two other cars. He suffered injuries that forced him to withdraw from Goshen College, an NAIA school in Indiana where he was a pitcher. Nick was part of Hampshire's Class 4A regional championship team last season, along with his younger brother Daniel, who now is a sophomore.
Rodriguez was about halfway home on a 3-hour drive when the accident occurred. He suffered multiple traumatic brain injuries and has post concussion syndrome, along with severe PTSD, short-term memory loss, extensive whiplash, a small tear in his right (pitching) shoulder and an injury to his tailbone. Since the accident Nov. 15, he has had to make 60 doctor visits for MRIs, CT scans, X-rays, physical therapy and chiropractor visits.
Brenda Gomez, a friend of the family, set up a GoFundMe page "Help Nick recover from his Traumatic Brain Injury" to help the family with some of its medical costs. The page currently sits at $7,870 with a goal to reach $8,000.
Rodriguez still suffers headaches frequently and a neurologist told him it may take a year for the headaches to subside and his short-term memory to recover. Gomez wrote on the page that a functional neurologist has helped Rodriguez, but the family's insurance does not cover that doctor.
Rodriguez is a criminal justice major and was at Goshen on a baseball scholarship.
"Nick plans to be at a lot of games this year to watch his brother and the Hampshire team," Simoncelli said. "I have spoken with him and he plans to help out with some scouting and some spray charts throughout the season."
Raising his game: Johnsburg senior Nick Thill has been one of the hottest sticks in the Skyhawks' lineup, hitting .444, with an on-base percentage of .643.
Skyhawks coach Mark Landvick appreciates the work Thill did to make himself more of an offensive threat.
"He's our leadoff hitter and second baseman after being DH'd for almost the entire season last year," Landvick said. "He's been a humble leader and dedicated teammate."
Thill had Johnsburg's lone hit Monday in a 13-0 loss to Wauconda.
Chargers excited: Dundee-Crown picked up its first win on Friday, a 10-0, five-inning victory over Marengo in which Edgar Salinas struck out seven and allowed one hit. The Chargers have hopes of improving from 11-19 overall and 5-13 in the Fox Valley Conference, where they finished ninth last season.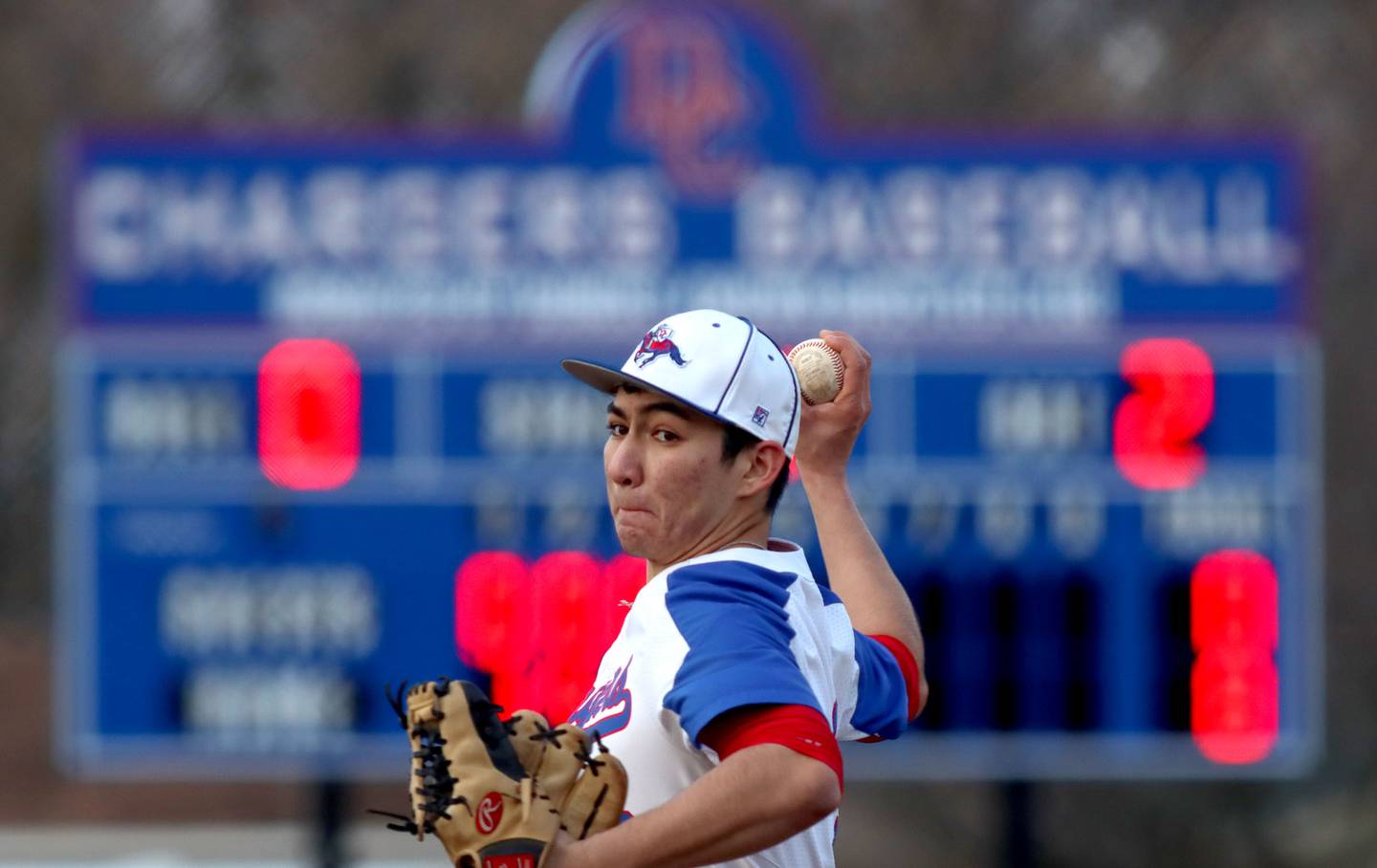 "I'm really excited about this group," D-C coach Patrick Conlin said. "They have some talent and they work hard. They have a good time doing it."
Salinas has similar thoughts.
"We bring a lot of energy and have a lot of fun," Salinas said. "I feel like we can do a lot of damage when all the things are clicking for us."
Good start: Crystal Lake Central started the season with a 5-2 loss at Barrington, a highly regarded Class 4A team, and has not lost since. The Tigers are 2-1-1 and have shown some grit that makes coach Andy Deain proud.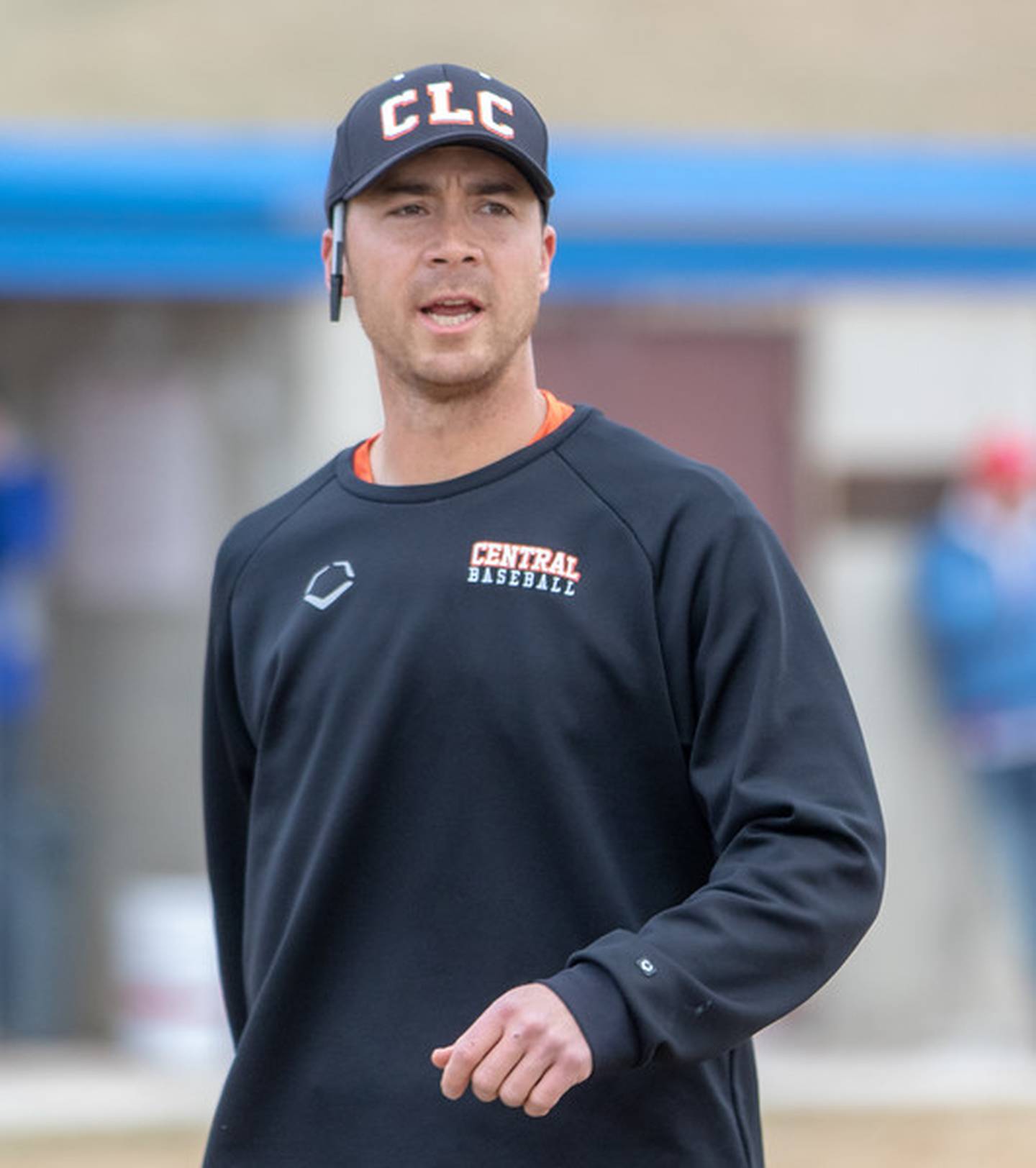 Central scored four runs in the top of the seventh last week to tie Grayslake North, 8-all, when the game was called for darkness. The Tigers also scored twice in both the fifth and sixth innings, then held off Antioch's rally for a 7-4 win Friday.
"It's a scrappy bunch that will fight to the end," Deain said. "They never stop, have the same energy. I'm excited to be around this group."