That Jake Bimbi missed his freshman season at Wabash Valley College while working his way back from Tommy John surgery on his left elbow hardly mattered.
Southeastern Conference, Pac-10 Conference and Big 12 Conference schools maintained their interest in the hard-throwing lefty from Crystal Lake South.
Tennessee sent a representative to Wabash Valley's scout day. Volunteer coaches saw Bimbi pitch for the school in downstate Mount Carmel in fall games just to verify and were impressed with what they witnessed.
Bimbi, about 14 months removed from surgery and throwing with even a bit more velocity than he previously had, committed to Tennessee last month. He will finish his spring season with the Warriors and then have three years he can play in the SEC.
Other local players to recently commit to D-I schools were Prairie Ridge graduate Keegan Garis, Jacobs junior Anthony Edge and Huntley junior Andrew Ressler.
Garis, a sophomore at Lake Land College in Mattoon, committed to Indiana State as a corner infielder-outfielder. Edge committed to Bradley as a pitcher and Ressler committed to Butler as a pitcher.
"It will be an amazing opportunity," said Bimbi, who graduated from South in 2020. "I know that the competition level is one of the best I will find in the country, so I can't wait to go out there and give it my all because if I can succeed in the SEC, then, in my mind, I can succeed anywhere.
"I really liked the atmosphere (at Tennessee). On my visit I spent as much time as I could with the coaches and players. It seemed like everybody there just really enjoyed being around each other, love the atmosphere and loved to compete."
Bimbi's final four schools were Tennessee, Arizona, Mississippi State and Kansas State.
Bimbi was a Northwest Herald All-Area first-team selection, going 8-1 with a 1.71 ERA and 80 strikeouts in 53 1/3 innings as a junior. He did not play as a senior because of the COVID-19 pandemic.
Bimbi underwent surgery to repair a damaged ulnar collateral ligament July 15, 2020, and has returned to action this fall. He said he threw 92 mph before surgery and has hit 94 this fall.
"I think a big part of me gaining it back so quickly was just the competitive nature of college baseball," Bimbi said. "I see my teammates out here giving it their all, and I want to be out there with them. I didn't want to rush myself, but through many years of pitching lessons I was able to get myself back to where I was comfortable faster than I thought I would."
Garis, a 2020 Prairie Ridge grad, also was an All-Area first-team selection his junior season when he led the area with 40 RBIs. He was one of the Lakers' most productive offensive players last spring and will have one more season with Lake Land before heading to Indiana State in Terre Haute, about 75 minutes east of Mattoon.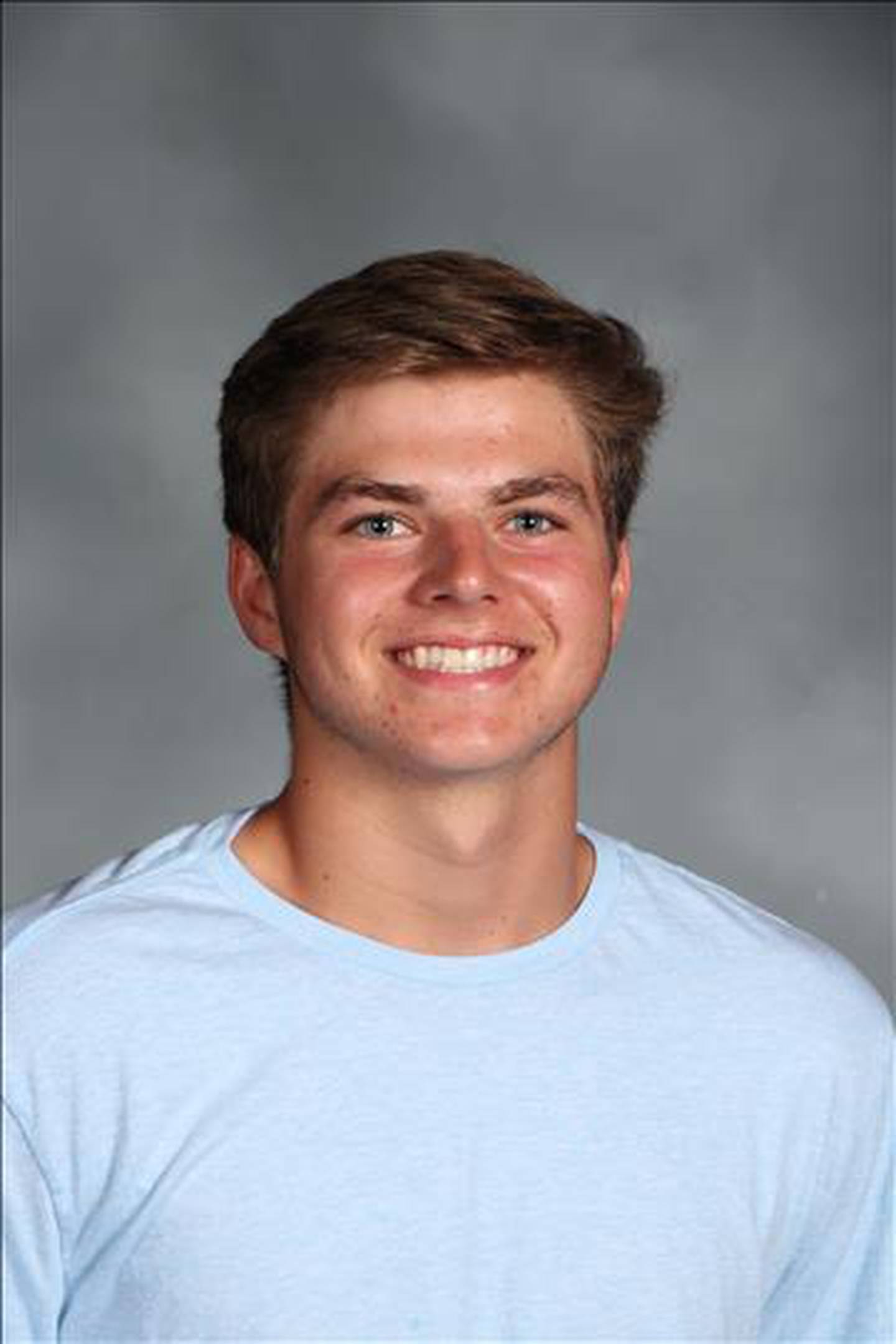 "The reason I came to junior college was to get an opportunity to play at a D-I school," Garis said. "I've been talking to [Indiana State] since I got to campus this fall. They came to practice once, and I went on a visit there, and they gave me an offer."
Lake Land coach Julio Godinez is familiar with the Indiana State staff and had sent video from the spring season of Garis.
"As a team, Lake Land hasn't always been that great of a program, but we kind of turned it around last year," Garis said. "That was pretty cool to be a part of that first team that changed the culture here a little bit."
Garis is teammates with several other former area players. Jacobs' Bryan Belo, South's Dominic Guzman, Prairie Ridge's Matt Porter and Hampshire's Ben Benoit also play for the Lakers.
Edge and Ressler were integral parts of their high school teams' pitching staffs as sophomores. Edge was used primarily as the Golden Eagles' closer and regular starter at third base. Ressler was in the Red Raiders' starting rotation.
They both play on the same GRB Rays travel team out of McHenry now. GRB Rays merged with the former Pro Player Hurricanes program. Ressler and Edge were on different Rays teams most of last summer and now are on the same team.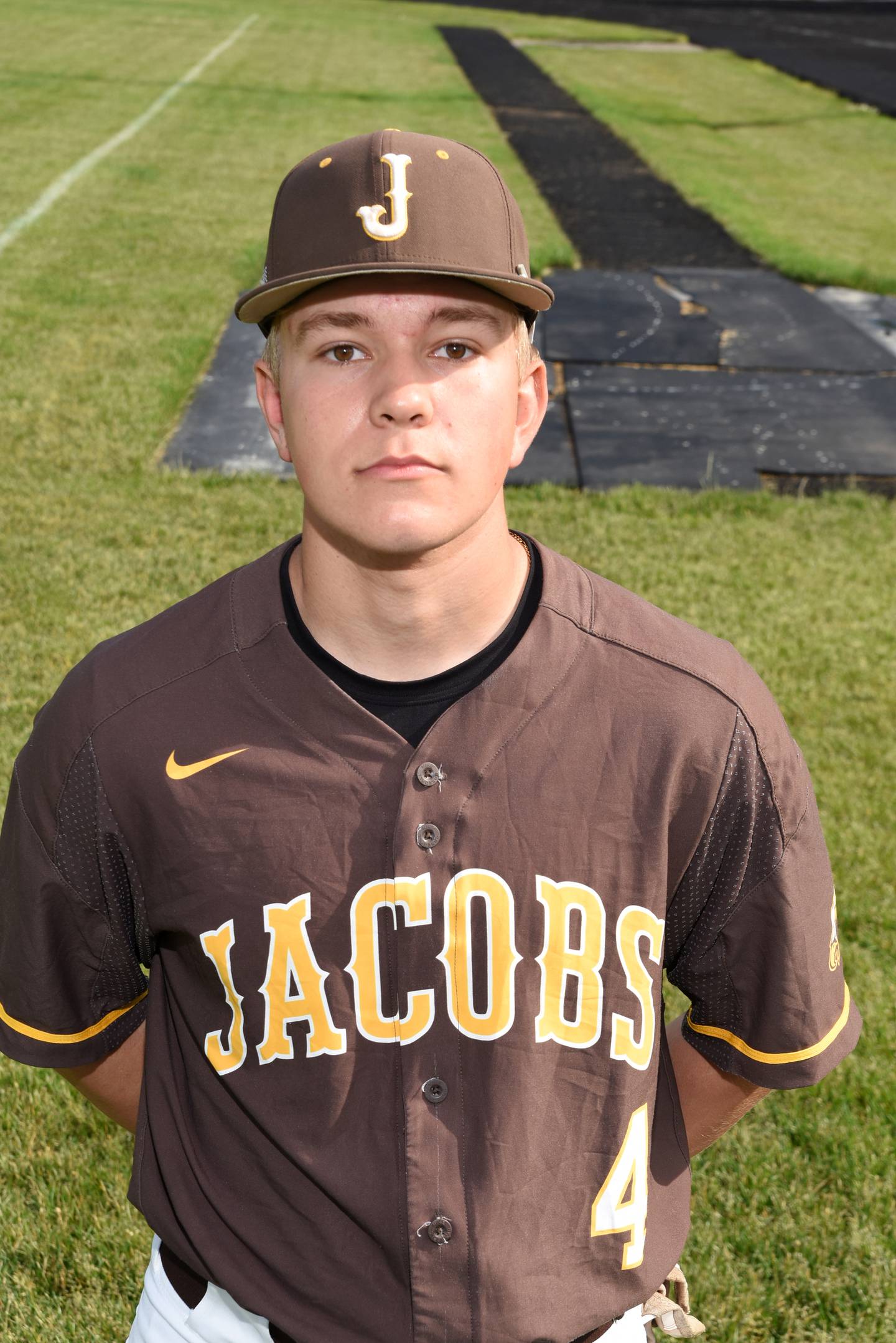 Prep Baseball Report showcases helped both players find their schools.
"I went to a [PBR] showcase, and Bradley was there, along with some other schools," Edge said. "They came to see me pitch two other times, one at Illinois State and one in Georgia [another PBR event]. It's nice to be able to to out and play now. You don't have pressure to play good every single game, even though I'm going to try to do that, obviously. I liked the atmosphere. I wanted to go somewhere where I was wanted."
Ressler also had interest from Bradley before he chose Butler. A standout performance in Indiana helped land him at the Indianapolis school.
"It was our first big tournament [with the Rays] after [Huntley] lost our sectional game," Ressler said. "I pitched a complete game there. There were a lot of schools around. They couldn't call me because I was still a sophomore."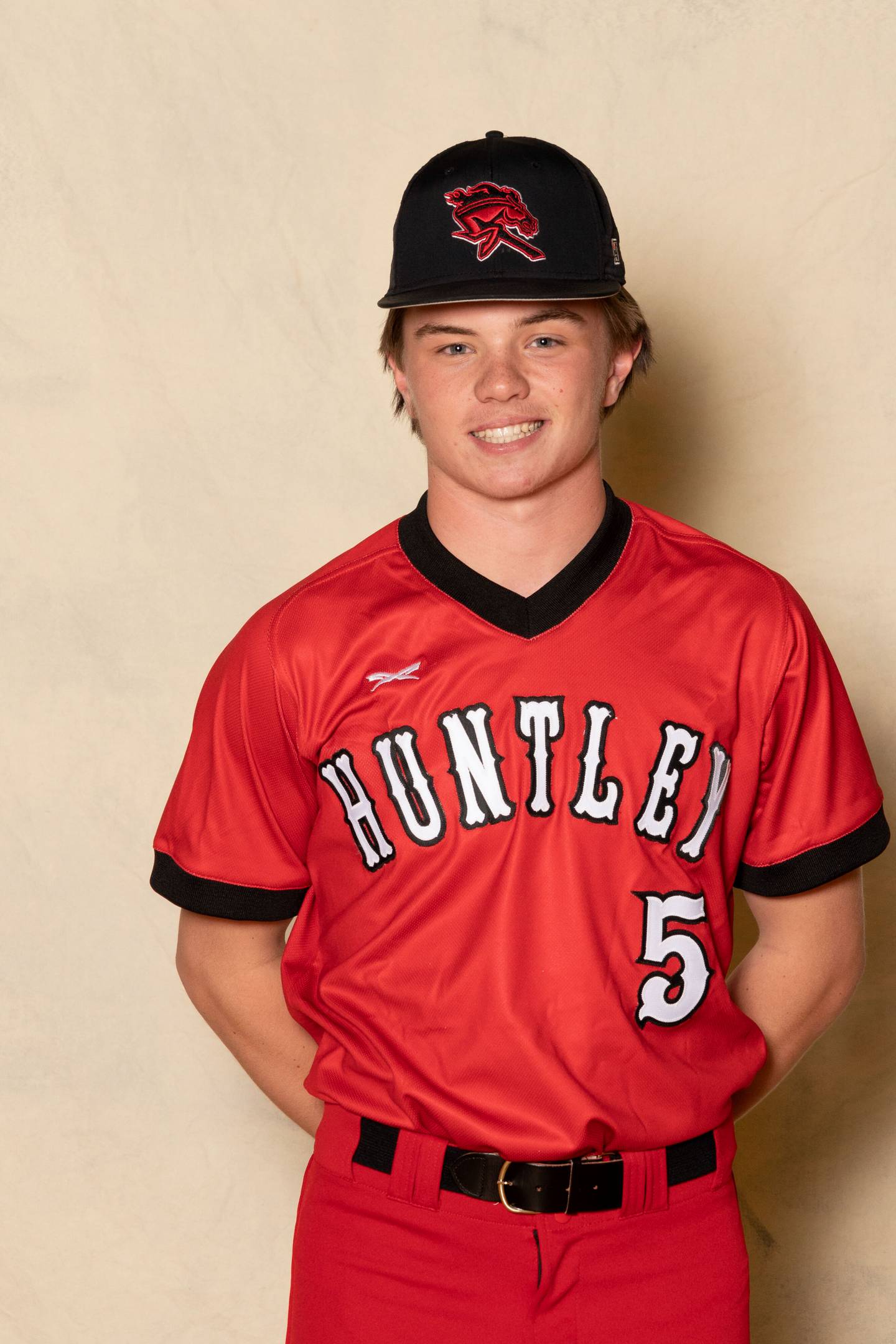 Ressler called Butler, and the coaches made the offer. The Georgia event, which came after his complete game in Indiana, also was key. Ressler and Huntley teammate Brayden Bakes, an outfielder, went to the Georgia showcase together.
"[Butler] was on me a lot, and I felt wanted from them," Ressler said. "Some other schools would call, and I'd call them once, but they never really showed interest like Butler.
"It felt great. It's what I've always wanted to do, play baseball in college. For it to be at the highest level in college is something I'm very proud of."