Finding quality seafood in a Wonder Lake pasta dish can be achieved at the same time as getting a pizza pie with a heap of ingredients towering from each and every slice – all thanks to Dusty's Pizza.
The spot is north of the lake's shore, and it's where we got a haul of takeout recently, including a stunning lobster ravioli entrée alongside some immaculate specialty pizzas and a bacon-loaded appetizer.
The starter, an order of garbage fries ($6.50), is a great value, based alone on the huge amount of bacon on top of thick steak fries covered in a melted cheese sauce.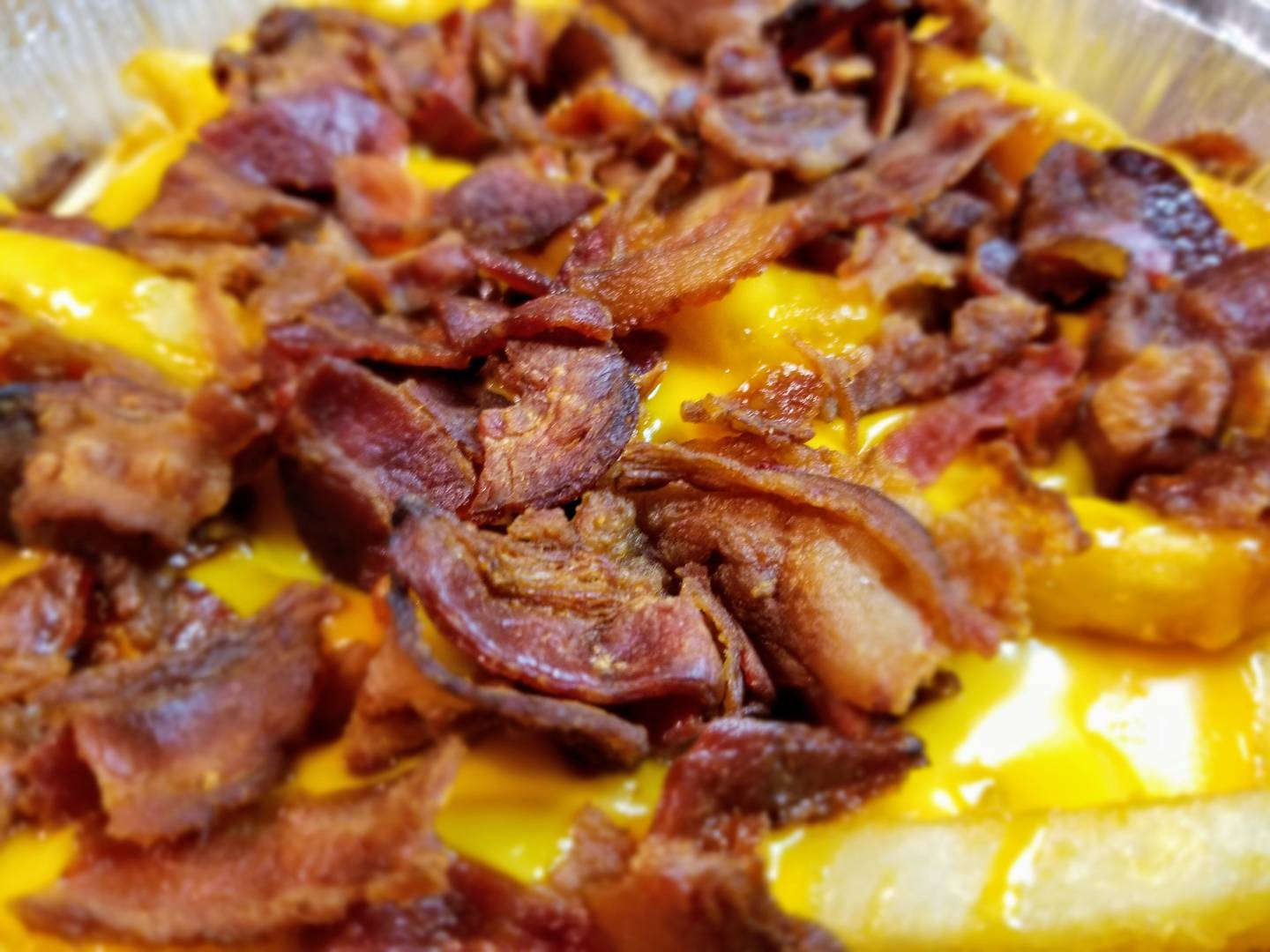 The bacon and cheese are filling, and the meat packed a ton of flavor.
We sampled the lobster ravioli ($11) next, and were really impressed. The seafood was fresh and the flakes of Parmesan on the pasta with garlic butter added a really nice texture with the taste of dairy.
Next, it was time to dig into a specialty pizza.
We started with the 14-inch garbage pizza ($21.95), a meaty combo of toppings consisting of sausage, mushroom, onion, green pepper, bacon, pepperoni, black olives, hamburger, pepperoncini and tomato.
When this many toppings are on a pizza, I get worried about my slice turning into a mess if I try to eat it with my hands. But you'll find you rarely need a fork and knife with Dusty's Pizza, thanks to its quality toppings and cheese, and the careful way its staff structured the pie.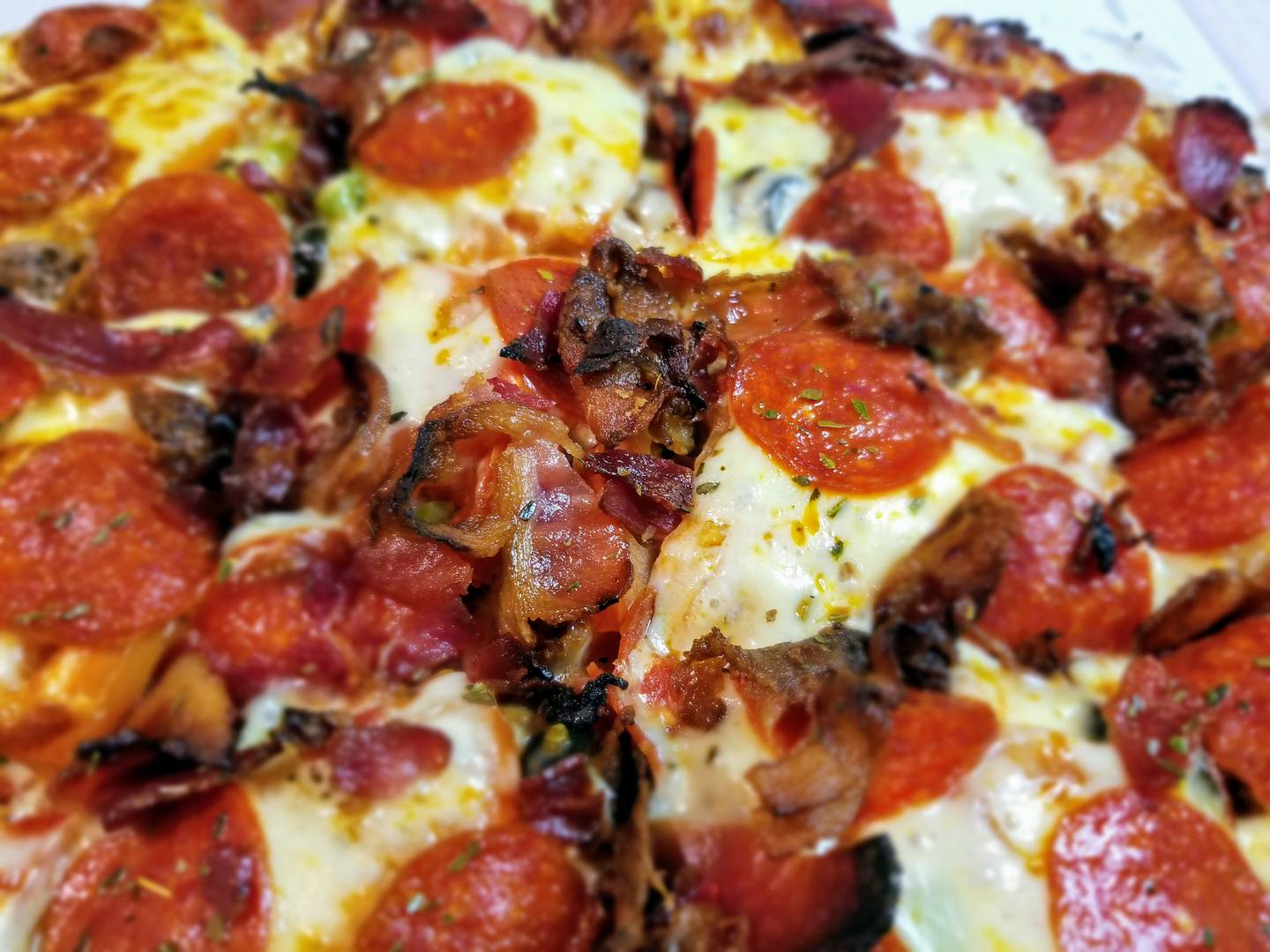 They struck the right balance of ingredients both above and below the cheese, which is delicious and does a great job holding together the mix of veggies and meat.
We also ordered a plain cheese 12-inch white pizza ($9.84), which comes with a garlic and basil sauce instead of red sauce on the crust.
This one delivered a flavor different than tomato-based sauces, and would make for a great appetizer, especially if you wanted to try and dip these slices into something sweet, savory or spicy. It also works as a fun and easy handheld meal for two or three young diners, which it ended up as in our household.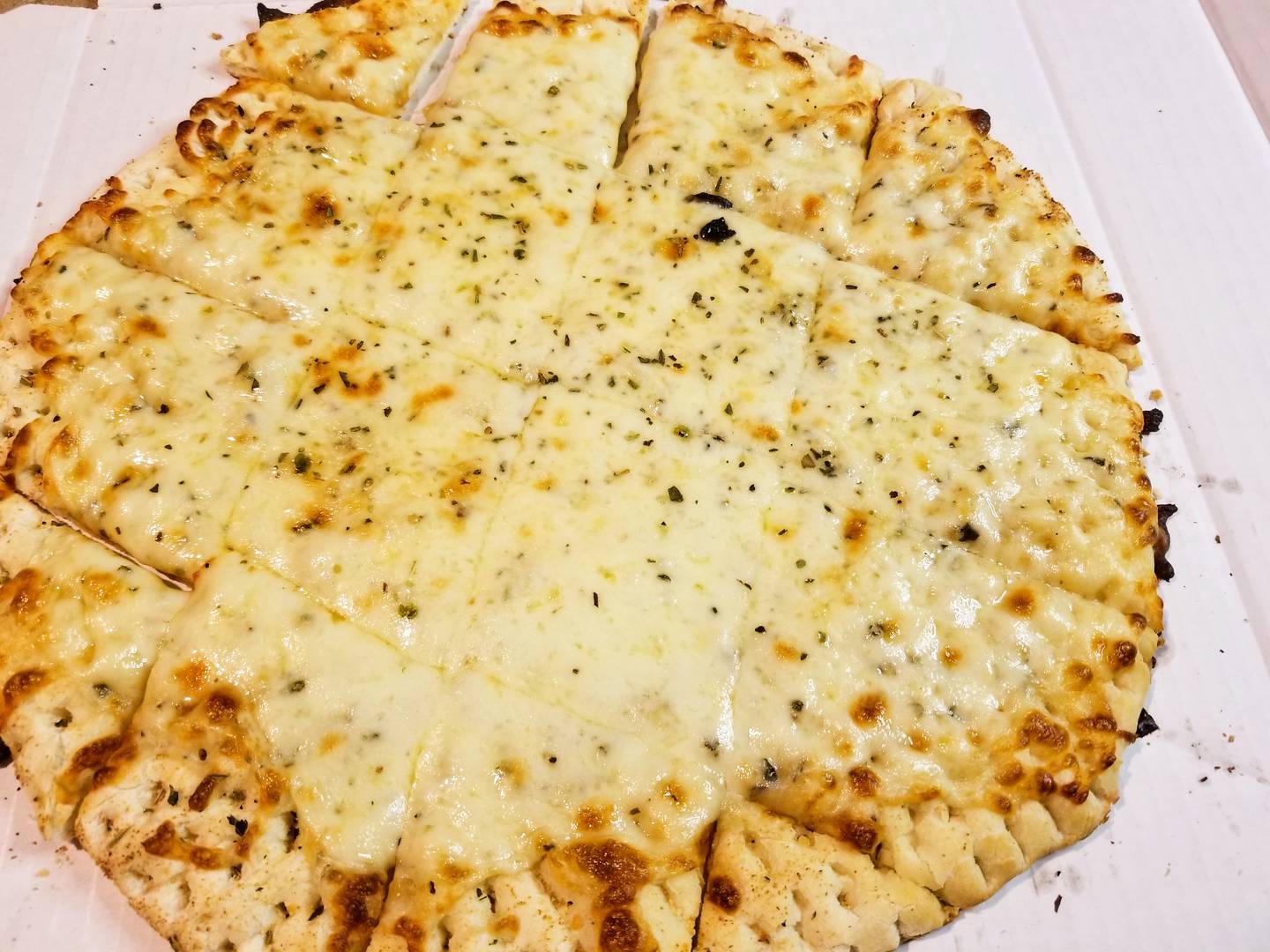 After eating a few of the rich and meaty garbage pizza slices, I was ready for something a little lighter but just as delicious.
I found it with the 14-inch tomato, spinach and green pepper pizza ($14.51) we also ordered, with red sauce this time. The meat-free pizza with veggies let the intense and splendid flavor of Dusty's cheese really shine alongside the traditional tomato sauce.
Dusty's has a long history of filling up diners in the Wonder Lake area, as it was established in 1955, according to its website, and we were glad to join the ranks of those it has satisfied.
We have a feeling it has an equally long future, considering its great team and menu, which includes ribs and steaks we've heard also are recommended.
• The Mystery Diner is an employee at the Northwest Herald. The diner's identity is not revealed to restaurant staff when ordering or picking up the food. If the Mystery Diner cannot recommend the establishment, we will not publish a story.
IF YOU GO
WHAT: Dusty's Pizza
WHERE: 7613 Howe Road, Wonder Lake
PHONE: 815-653-2400
INFORMATION: wonderlakepizza.com